One Year Until Tokyo 2020 as New National Stadium's Field Covered with Green Turf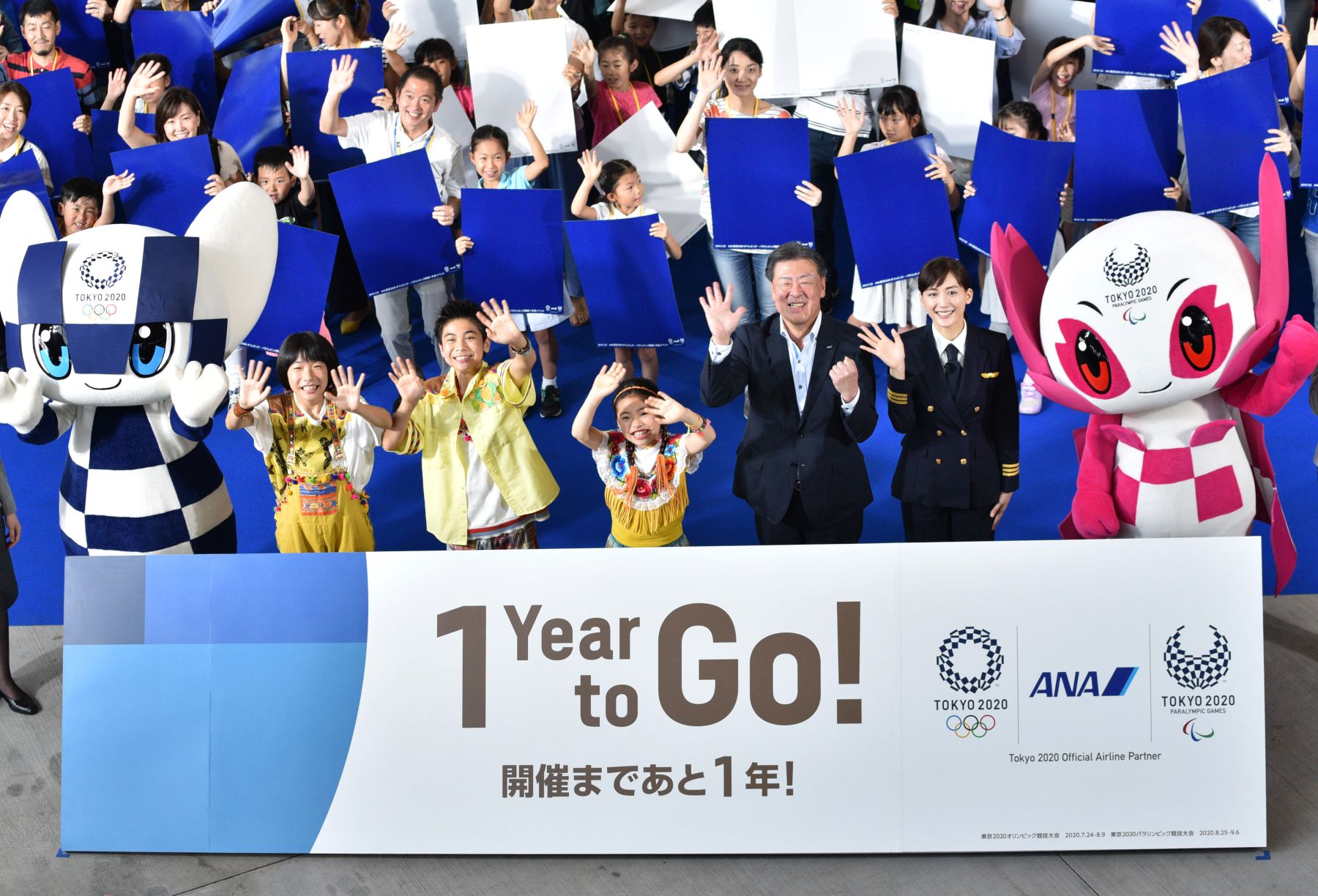 Wednesday July 24 marked exactly one year until the start of the Tokyo 2020 Olympic and Paralympic Games.
In the Summer Games, the second to be hosted by Tokyo in 56 years, 339 events in 33 sports - a record in Olympic history - will be held in 10 prefectures, including Tokyo, Chiba and Saitama.
The construction work on the New National Stadium in Shinjuku Ward, Tokyo, is near the final stage with completion scheduled toward the end of November. It is the venue which will serve as the main stadium for the Olympiad's opening and closing ceremonies as well as track-and-field events.
In the middle of July, turf of natural grass was put down on the main stadium's field, covering it with a fresh, bright green.
The stage for heated competitions at other new Olympic facilities is also being set in smooth water, including the Ariake Gymnastics Center in Koto Ward on Tokyo Bay. In the meantime, lodging units at the Olympic Village in Chuo Ward are to be brought to completion before the end of the year.
The Tokyo Organizing Committee of the Olympic and Paralympic Games says it will begin accepting applications on August 8 for a special "second chance" lottery on its official website.
It is another round of Olympic ticket sales for those who tried but failed to get any tickets in the first phase of ticket-purchasing lottery earlier this year. Last-minute arrangements are being made with a view to making more than 600,000 tickets available to the people who came up empty in the first lottery, according to the committee.
Road Traffic Regulation Trials in the Heart of Tokyo
As part of the effort to reduce traffic and transportation congestion on roads in the heart of Tokyo during the 2020 Olympics and Paralympics, traffic control verification measures were launched on a trial basis on July 24.
Starting midnight July 23, with the aim of lessening the number of motor vehicles on the Metropolitan Expressway, some of the entrances to the web of expressways were partially shut down all day July 24, and the number of lanes available at throughway toll gates was reduced.
Similar trials are planned for July 26, Friday – when heavier traffic volume is expected.
Other measures are also being tested for curbing daytime traffic just one year before the start of the Games. Companies and local governments in Tokyo have been conducting trials with employees working from home, "telework" through sharing office space and staggered work shifts since July 22 to gauge these measures' effectiveness in alleviating road traffic and railway congestion.
(Click here and here to read the related articles in its original Japanese.)
(Click here to read additional coverage on the 2020 Tokyo Olympic and Paralympic Games.)
Author: The Sankei Shimbun Sports Bureau