Osaka Researchers' iPS Cells Transplant A Touchstone for Life-saving Regenerative Medicine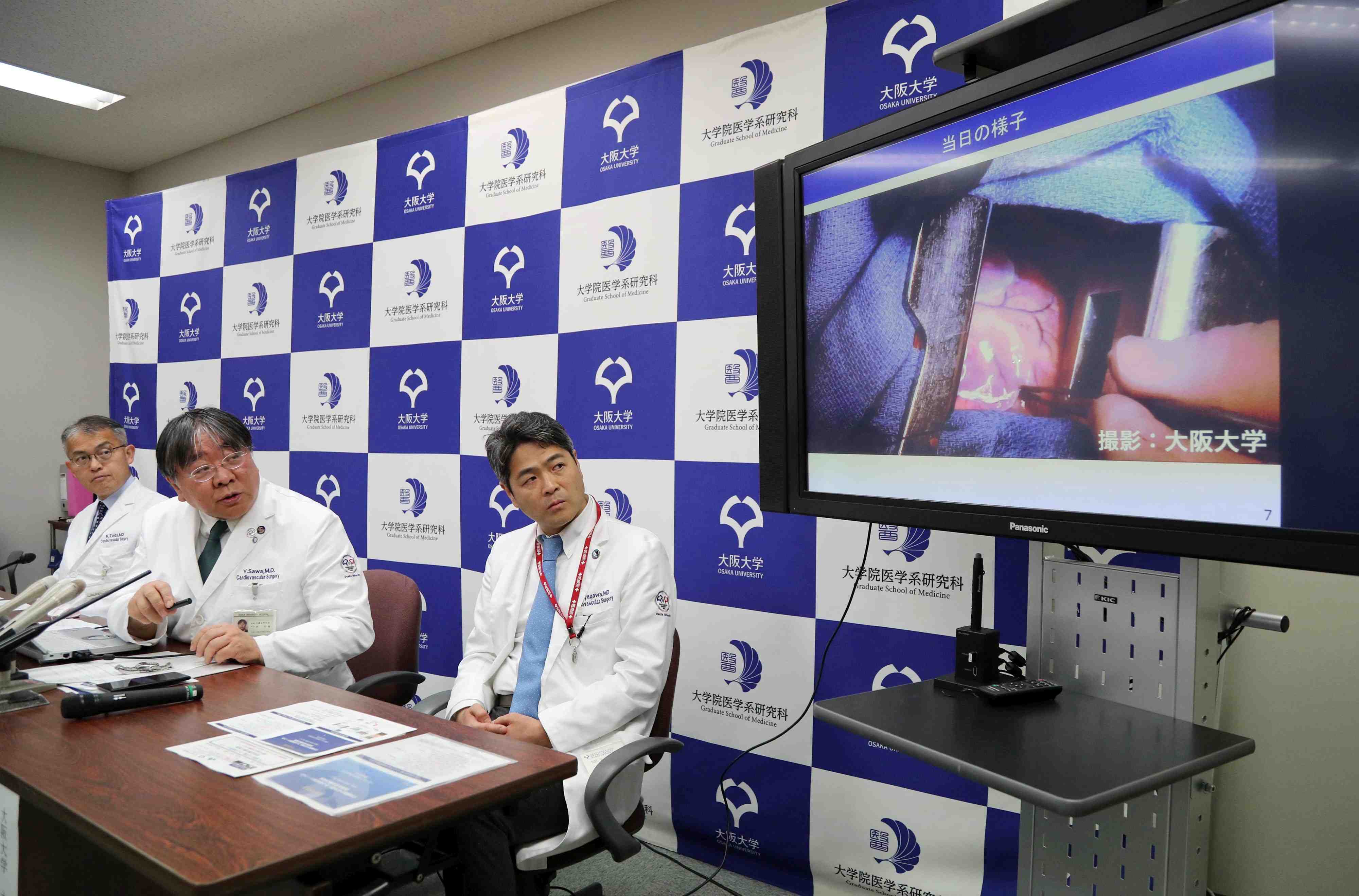 An Osaka University team's transplant of pluripotent stem (iPS) cells into a patient suffering from a serious heart malfunction, which was unveiled by the team on January 27, is a touchstone for realizing life-saving regenerative medicine.
Up to this time, research on regenerative medicine using iPS cells has been conducted for treatment of intractable eye and other diseases, but these diseases are not life-threatening.
According to Osaka University Professor Yoshiki Sawa and other team members, the iPS cell transplant operation was carried out in January on a patient suffering from cardiac insufficiency caused by ischemic cardiomyopathy. The date of operation and the patient's age and sex were not revealed. After being transferred to a general patient room on January 27, the patient is said to be in stable condition.
Leap Forward in Regenerative Medicine
The clinical trial for the treatment of heart disease with the use of iPS cells, which is claimed to be the world's first, has marked a first step toward the establishment of a new curative method involving regenerative medicine.
Heart disease ranks second only to cancer on the list of causes of death for Japanese, with the number of deaths totaling 200,000 annually. Cases of cardiac insufficiency have been increasing at the greatest rate, especially among the elderly.
Cardiac insufficiency causes symptoms such as shortness of breath and swelling, as the functions of the heart muscles, which pump blood through our circulatory system, deteriorate. Eventually, this deterioration results in death.
The number of domestic patients in Japan suffering from cardiac insufficiency tops 1 million, but there is no silver bullet for the disease. Heart transplant surgery and the installation of an auxiliary artificial heart are treatment methods available for use when patients are in critical condition. But these methods also involve many challenges, including a shortage of organ donors and a huge physical burden to be assumed by the patients.
Background of the iPS Therapy
The Osaka University team including Professor Sawa, which has been involved in research on treatment methods for cardiac insufficiency over a period of many years, developed a treatment method in which muscle cells are collected from the thighs of patients to produce sheets of cells that are transplanted into the patient's heart. But because thigh muscle is of a different type from heart muscle, this method has not functioned well in the case of critically ill patients.
Therefore, the team is aiming to develop a new type of regenerative medicine in which iPS cells are produced to treat the heart muscle by transplantation into the patient's heart. This therapeutic method is designed for critically ill patients for whom drugs are not effective and who would require auxiliary artificial hearts or heart transplant if left untreated.
If effective treatment by this method is realized, it would be able to save the lives of many patients. However, because this research carries with it greater risks than procedures conducted in the past, it is necessary to thoroughly evaluate the safety of iPS cell transplant operations. Especially important in this connection is the risk of developing cancer.
There is concern that part of iPS cells used for a transplant operation could become cancerous, and the greater the number of cells used, the greater the risk becomes. About 100 million cells were transplanted in the January operation. This is far greater than the tens of thousands of cells that RIKEN, Japan's largest comprehensive research institute, transplanted in 2014 when it conducted the world's first transplant of cells on a patient who suffered from a retinal disease.
"The first step was finally taken," Professor Sawa told a news conference. "We'll keep a close watch on the patient's condition in a bid to establish a regenerative medical therapy that will be able to save the lives of as many patients as possible. We aim for practical application of the technology within five years."
Initially, the team obtained government approval for iPS cell transplants by proposing to implement the procedure as clinical research with a strong implication of basic research. After the appropriateness of applying insurance to the transplant procedure was upheld in October 2019, the team switched to a policy of promoting the research under the framework of clinical trials, a step closer to practical use.
Hoping for A Safe, Practical Option That Helps Patients
The team plans to carry out clinical tests on a total of 10 patients over a period of three years.
The team has confirmed that heart function improved through the treatment, without causing cancer, as a result of tests conducted on pigs hit by cardiac insufficiency. But there is no telling what will happen in the case of humans in the wake of transplant operations.
Whether the door to a new era in regenerative medicine can be opened depends on the confirmation of safety in the aftermath of the Osaka team's transplant operation.
(Click here and here to read the related articles in Japanese.)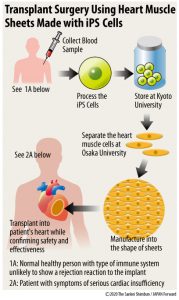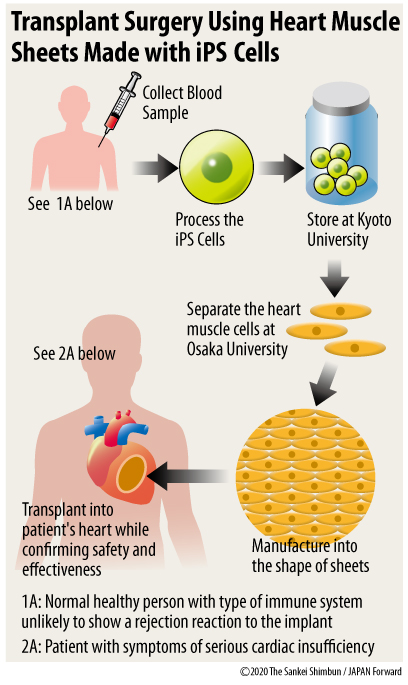 Author: Juichiro Ito