Technology and Happiness: Rakuten Executive Speaks to Young Japanese and American Professionals on February 12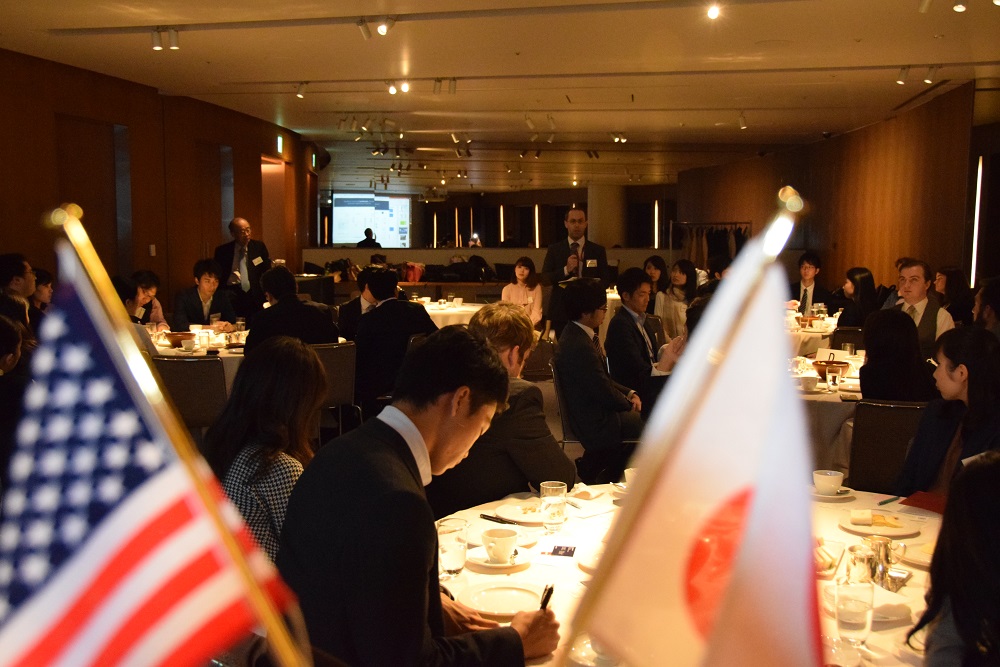 Takuya Kitagawa, managing executive officer and chief data officer, Rakuten Inc., will be the keynote speaker at the "Next Generation Roundtable in Tokyo" (NGRT) organized by America-Japan Society (AJS) on Wednesday, February 12. 
The all-English program will be held at the Roppongi Hills Club in the Roppongi Hills Mori Tower overlooking the city of Tokyo. 
Using his background at Rakuten, Mr. Kitagawa will lead discussions on how to increase happiness using technology.
The AJS hosts about 10 meetings a year, co-organized by Mori Building Co., Ltd. They provide a forum for young Japanese and American professionals (40 and younger) to exchange views and ideas in English about a broad range of issues, from business and economy to politics, diplomacy, and culture.
At its previous event, AJS welcomed Yutaka Arima, deputy assistant minister of the North American Affairs Bureau of Japan's Ministry of Foreign Affairs, as the keynote speaker. He prompted a discussion of the security circumstances surrounding Japan and the Free and Open Indo-Pacific concept, the Japan-U.S. alliance, and the Japan-U.S. Trade Agreement.
AJS president Ambassador Ichiro Fujisaki said, "NGRT is a place for Japanese and American young professionals to hold discussions in the center of Tokyo. Please come and join us."
Additional Information
Event: America-Japan Society (AJS) Next Generation Roundtable in Tokyo 
Date: February 12, 2020
Time: 7:30 - 9:00 P.M.
Location: Roppongi Hills Club, Roppongi Hills Mori Tower
Follow this link for information on access.
Contact (Email: info@ajstokyo.org)
Author: Mizuki Okada