Overcoming Earthquakes and International Pressure, How Oshika Whale Land was Rebuilt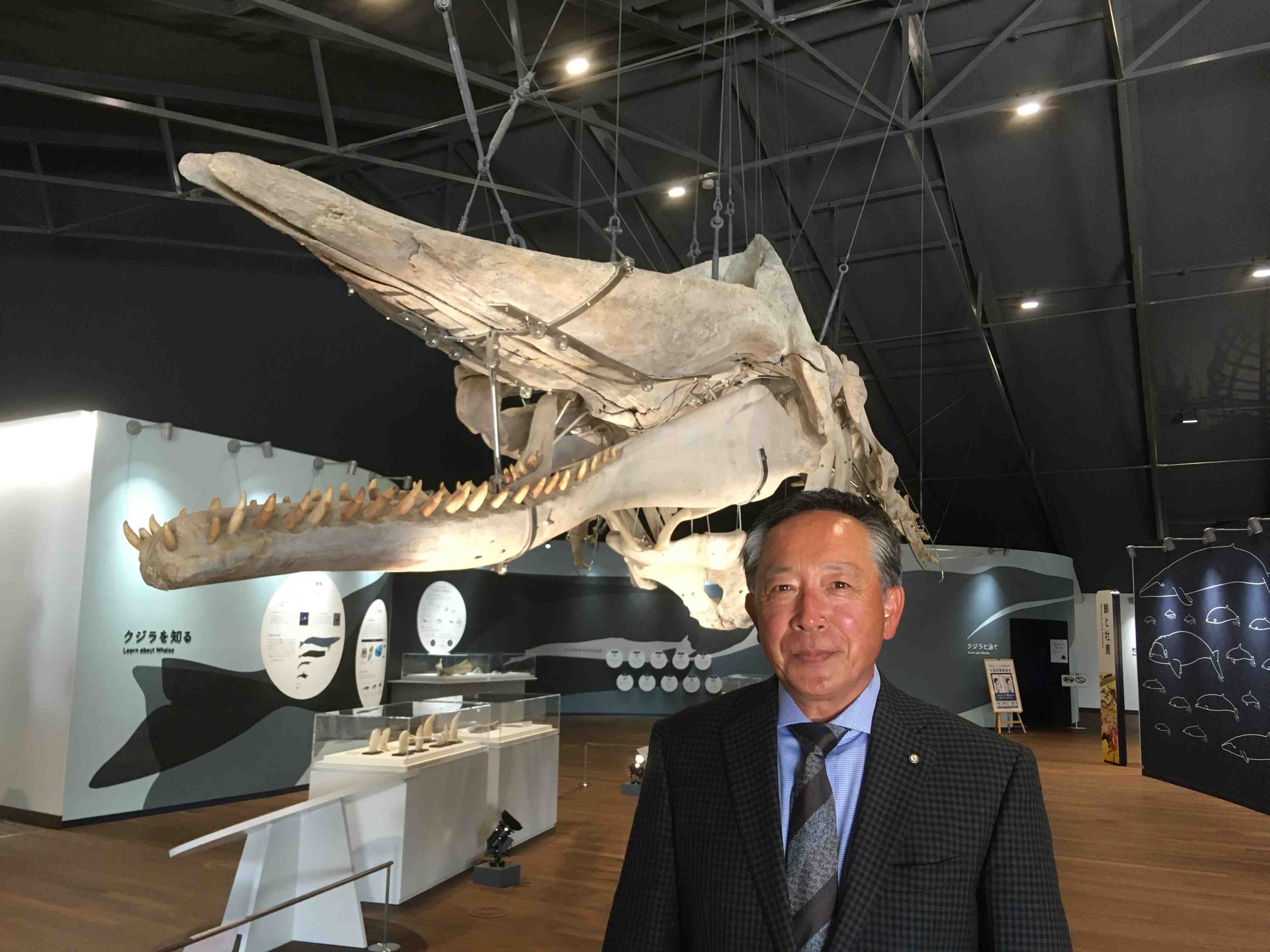 In July 2020, two momentous events converged to highlight the whaling history of the tiny coastal community of Ayukawa that sits on the southern tip of the Oshika Peninsula in Ishinomaki City, Miyagi Prefecture. One was the return of whaling, and the other was recovery from the devastation wreaked on March 11, 2011, when the Great Tohoku Earthquake struck.
Ayukawa was once a quiet fishing village that was home to just 50 households, but later grew into one of Japan's most prominent whaling towns. It's expansion began in 1906, when whaling culture was introduced from Shimonoseki City, Yamaguchi Prefecture. The local whaling industry drew workers from other parts of Japan, and records show that by the mid-1950s there were 4,000 people living in the town, which today has a population of 740.
In 1953, when whaling was booming, residents began attending memorial ceremonies for whales and holding the Oshika Whale Festival to pray for safety at sea. When such festivities occurred, the streets were packed with spectators, and costume parades marched through town.
The whaling boats at sea fired their harpoons for show and launched fireworks from their bows. The Whale Festival, where throngs gathered to laugh, sing, and dance, was a true symbol of the spirit of Ayukawa and its thriving whaling industry.
From the 1970s, however, clouds began to creep over this prosperous scene. The domestic whaling industry had peaked in the 1960s as it supplied meat to a growing Japan. But the country's economic expansion had led to a diversification of available foods, and demand for whale meat started to decline.
In addition, growing concerns over protecting whales in the wild led to a shift in international opinion against whaling. Under the influence of such factors, whaling companies withdrew from Ayukawa one after the other, and as the town's core industry collapsed, its population entered a downward trend.]
Loss and Rebuilding
In the midst of these radical changes, in 1990 Ayukawa opened "Oshika Whale Land," a theme park based on regional whaling culture and whale biology. It was built on the former grounds of Taiyo Fisheries, where the company had run a local whaling operation.
At its peak, the new theme park drew 150,000 visitors per year. They came to see its sperm whale skeleton, whaling implements, and traditional whale art. Tourists who visited the famous Kinkasan Koganeyama Shrine nearby also visited the theme park, and looking back it was a truly prosperous time for Ayukawa.
All this came to an end on March 11, 2011, when the Great Tohoku Earthquake struck. The precious materials housed in Oshika Whale Land were swept away, and the town was completely destroyed.
Days without hope went on for those who lived in Ayukawa at the time. But the rubble was cleared, individuals that lost their homes were finally able to move from shelters to temporary housing. Four years after the disaster in 2015, a new movement to rebuild the town began.
Twenty-six individuals in the tourist industry who had been affected by the disaster formed a committee to return prosperity to Ayukawa, and began to hold meetings with government officials and academic specialists. Some members moved to larger cities or left the group when their businesses failed, while others were forced to abandon their plans to open new stores.
Yet, those who remained have steadily moved forward. And now a revived Ayukawa is gradually coming into view.
Volunteers have donated their time in the community since just after the disaster, and Ayukawa has received warm support from across Japan. With this assistance, the town's recovery is slowly moving forward.
The Continuing Journey of Oshika Whale Land
In July, the reconstruction of Oshika Whale Land was completed and the new facility opened for business. From the children who came to marvel at the massive sperm whale skeleton, to the elderly who came to talk about their memories of Whale Land before the disaster, over 10,000 guests visited in the first month after reopening. It was a group that encompassed both men and women, young and old.
Clearly, many people were excited about the return of Oshika Whale Land. The reopening coincided, too, with the return of commercial whaling to Ayukawa in the spring, after a 32-year hiatus, which also brought great excitement. Whale Land and commercial whaling are truly a source of joy and hope to the town.
At Oshika Whale Land, we work every day to pass on the local whaling cultureーwhich has provided for our meals and livelihoodsーto future generations.
We work to create an educational space to spread knowledge about whale biology, and to maintain a whaling museum that honors Ayukawa's role as the one of the originators of modern whaling in Japan.
We will continue our journey with whales in Ayukawa, and it is our profound wish that you will come visit us.
Author: Tomiji Saito
Tomiji Saito is the Representative Director of the Ayukawa Town Planning Association, which operates Whale Town Oshika. He was born in Ayukawahama, where he still lives and works today.