Philippine Senator Jailed by Duterte Walks Free After Nearly 7 Years
Leila de Lima, as human rights commissioner, justice secretary, and senator probed into extrajudicial killings carried out by Duterte's alleged "death squad."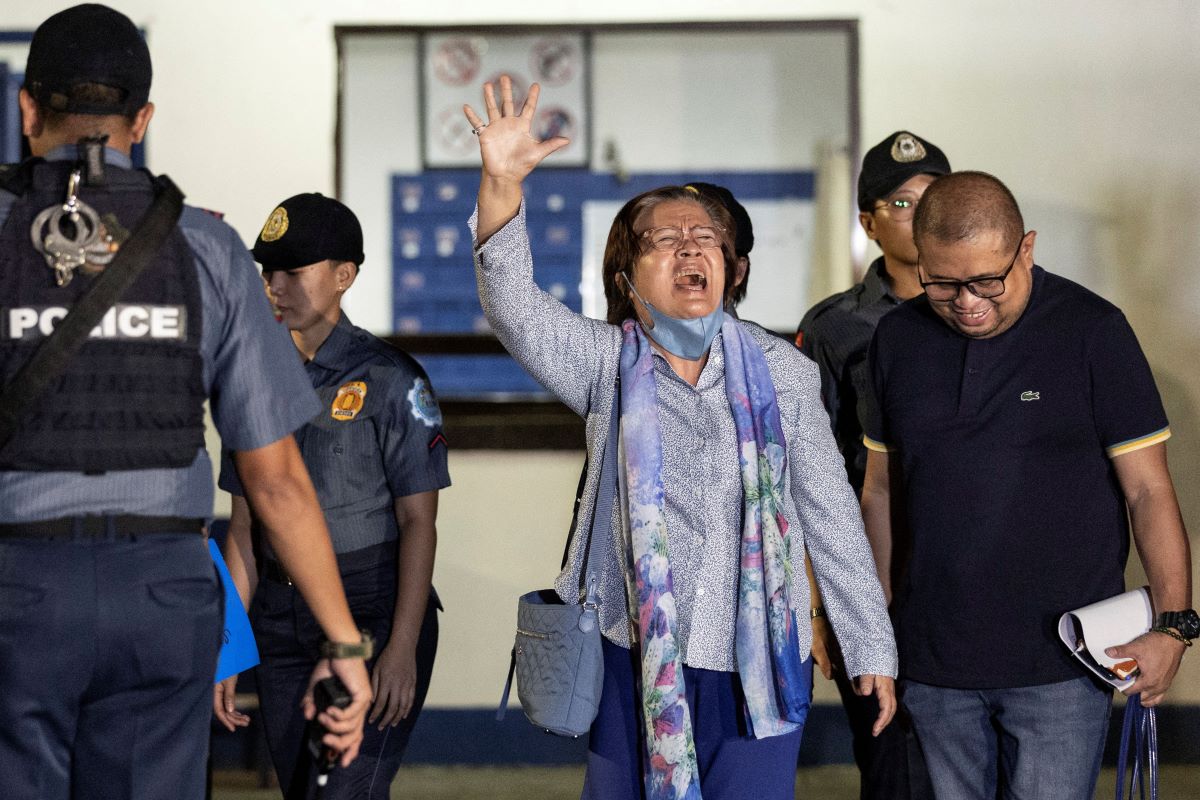 After being in jail for nearly seven years over trumped-up drug charges filed by the administration of former Philippine president Rodrigo Duterte, former senator Leila de Lima walked free on Monday, November 13.
A local court granted De Lima's petition for bail Monday afternoon. The same court is hearing what remains of three drug charges against her.
After posting bail of ₱300,000 pesos (around ¥812,000 JPY or $5,351 USD), De Lima was allowed to leave the national police custodial center early Monday evening. She held a press conference in a nearby hotel. There she said her lawyers were studying the possibility of filing counter-charges against her persecutors.
She acknowledged that not everything was over since the trial of this last case would continue. However, she vowed to "continue to work hard for my complete vindication."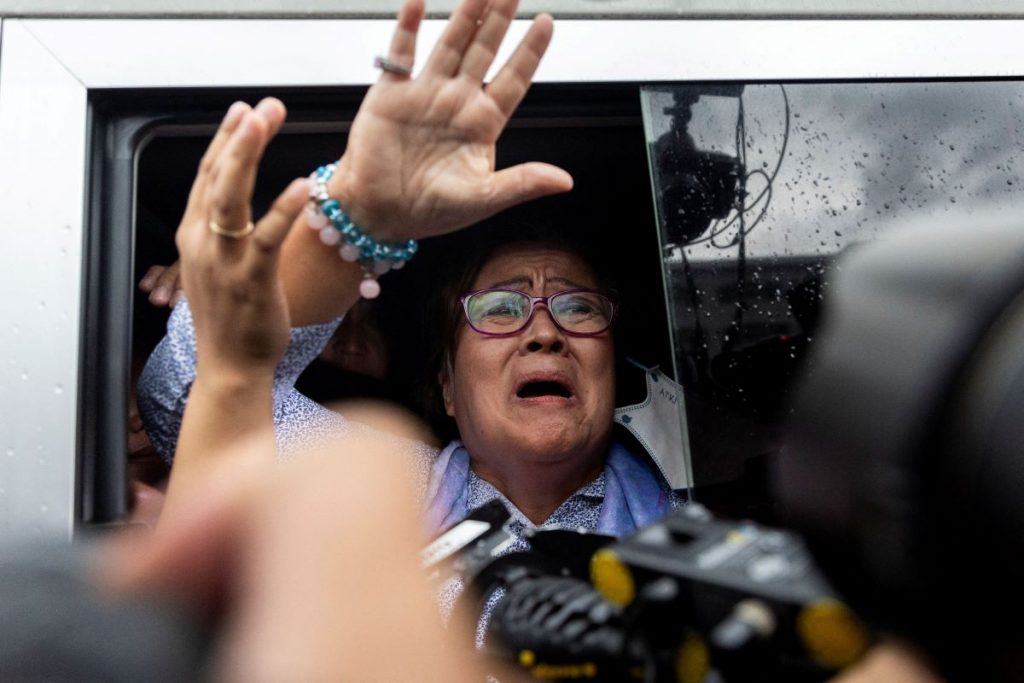 Targeted for Investigating the Death Squads
De Lima was elected senator in the 2016 election. It was the same election which Rodrigo Duterte, a city mayor in the southern Philippines, won as president. (Read her story in English.)
De Lima earned Duterte's ire after she investigated the extrajudicial killings in Davao City while Duterte was mayor. She was the also chairperson of the Commission on Human Rights at the time. It was an investigation where no national law enforcers dared to go. Her probe led to digging what was believed to be the mass grave of victims of the death squad allegedly formed and funded by Duterte.
These killings are now part of the crimes against humanity investigation that the International Criminal Court is conducting against Duterte.
Duterte's 'Drug War'
When Duterte became president, he appointed police officers who were believed to have worked with or tolerated the Davao Death Squad to cities and provinces across the country which he considered drug hotspots. The number of drug-related killings spiked in those areas, following patterns previously observed in Davao City.
As a senator, De Lima lost no time condemning the unabated killings. She also initiated a congressional investigation into Duterte's "drug war." During this time, she became the subject of a vicious and misogynist character assassination on social media believed to be the handiwork of Duterte's troll army.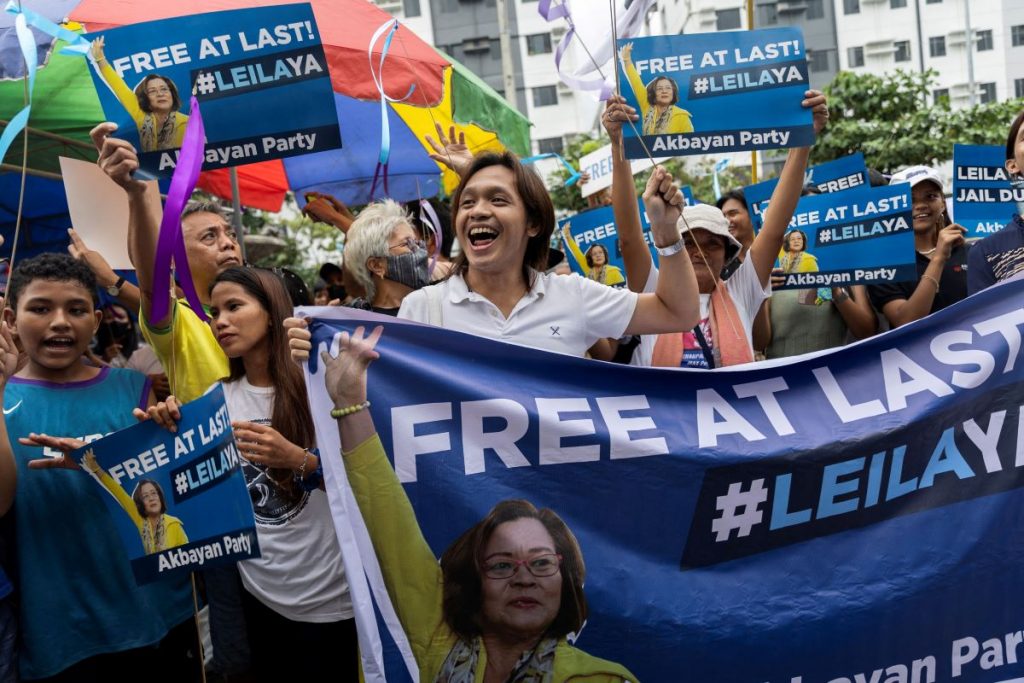 De Lima's Trials
Half a year into her six-year term, De Lima surrendered to authorities after local courts swiftly issued arrest warrants based on affidavits by prison officials and convicted drug lords and syndicate heads serving time in the national penitentiary. They accused De Lima of tolerating the drug trade inside the penitentiary in exchange for funds for her senatorial candidacy.
It took years for the trial to start. There were frequent inhibitions as well as changes in judges hearing the three cases. Also, two judges availed themselves of early retirement in the middle of hearing the cases.
During detention, De Lima suffered a mild stroke. She was prevented from attending the law school graduation of her son. Furthermore, she was nearly killed when a terrorist member of Abu Sayyaf held her hostage while he tried to escape detention.
As soon as Duterte was out of power, De Lima's accusers recanted their testimonies one after another. That prompted two separate courts to dismiss the charges against her. In the remaining case, for which she was granted bail Monday, the judge said "the prosecution was not able to discharge its burden of establishing that the guilt of the said accused is strong."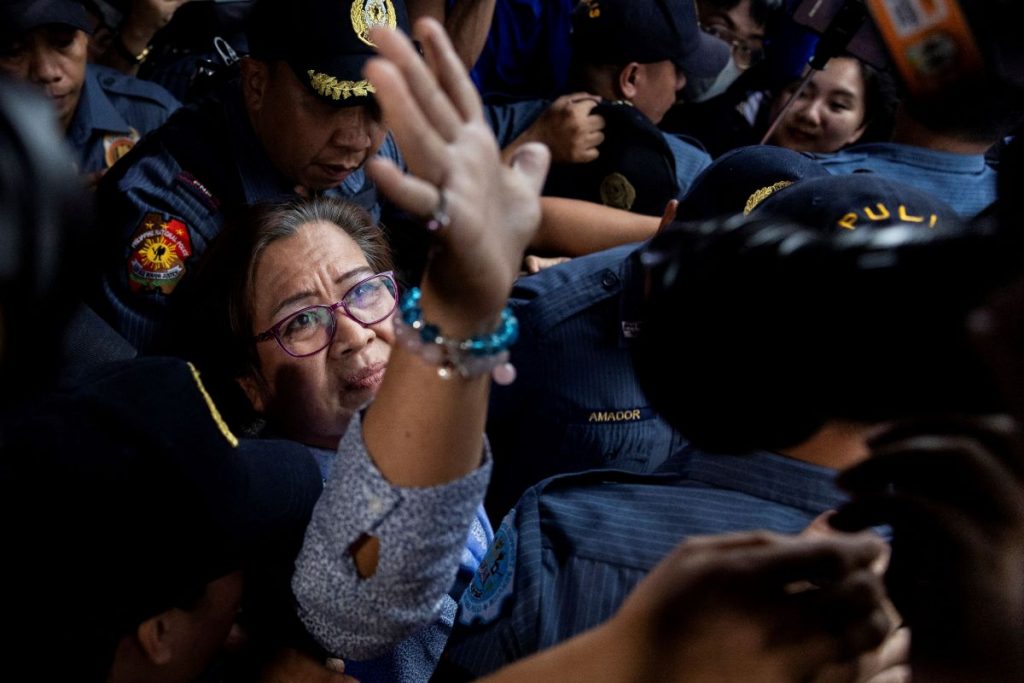 Independent Judiciary Under a New President
On her way out of the court Monday afternoon, De Lima also thanked the government of President Ferdinand Marcos Jr "for respecting the independence of the judiciary."
She also thanked her supporters in Filipino: "To all of you who believed in me, thank you very, very much. You didn't abandon me, you fought for me because I've been fighting for you too."
During her press conference in the evening, she was asked if she had any message for Duterte. De Lima said she would only say, "God forgive him, and God bless him" for now. However, she indicated that she would have a lot to say when all this is over.
The immediate task at hand, she said, is to "rebuild my life, to rebuild my name" after "they ruined my life, they destroyed my reputation."
RELATED:
Author: JAPAN Forward