PHOTOS| 'Cheer Up! Hanabi Project' Brings Fireworks All Over Japan To Fight COVID-19 Blues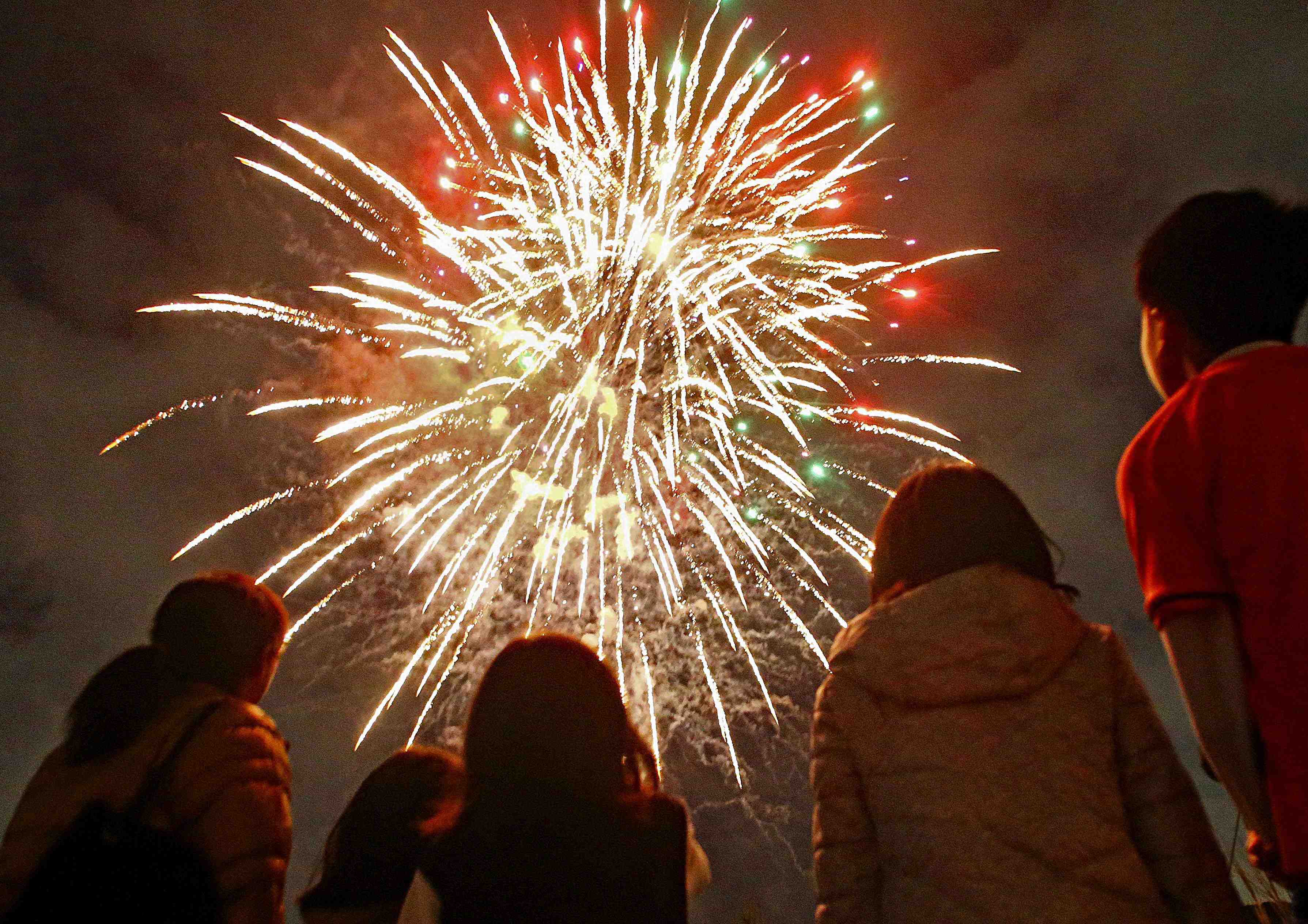 How can we cheer each other up during the lifestyle restrictions imposed by COVID-19?
With those clapping and singing from balconies all across the world, Japan brought a new twist to the table.
Summer season is the time of festivals and firework displays that see many gather together outdoors for the light spectacles held all across the country. This year, many such events have been canceled.
However, in an effort to cheer up those who will miss this year's events, fireworks festival organizers have teamed in all 47 prefectures in Japan to bring smiles to everyone.
On the evening of June 1, at exactly 8 P.M., fireworks could be seen all over the country, from Sapporo to Yokohama, and many places in between.
As a precautionary measure, the locations of the fireworks displays were not revealed in advance. People were simply told at short notice to keep an eye out for fireworks in the evening sky.
The idea was born out of a young employee of the Japan Pyrotechnics Association back in April, as a way to wish for the end of the pandemic and bring a smile to the faces of those watching. It was therefore aptly named the "Cheer up! Hanabi Project." More than 160 fireworks makers all around the country swiftly enlisted in the project.
With no risk of people gathering because the locations were secret, and with the length of the firework display limited to five minutes, it was an ingenious way to invite everyone's participation. Initially, the project itself was not supposed to be announced at all, but there was a worry that sudden fireworks might startle people, so the news was leaked to the press at the last minute.
Kentaro Sato (40), one of the main organizers and chairman of "Hibikiya" Fireworks Shop in Daisen City (Akita Prefecture), commented: "Even though the situation is very difficult, I wanted everyone to look up to the sky and feel positive!"
(Click here to read the original article in Japanese.)
Author: JAPAN Forward