PHOTOS | Japan's Emperor Akihito Announces End of His Reign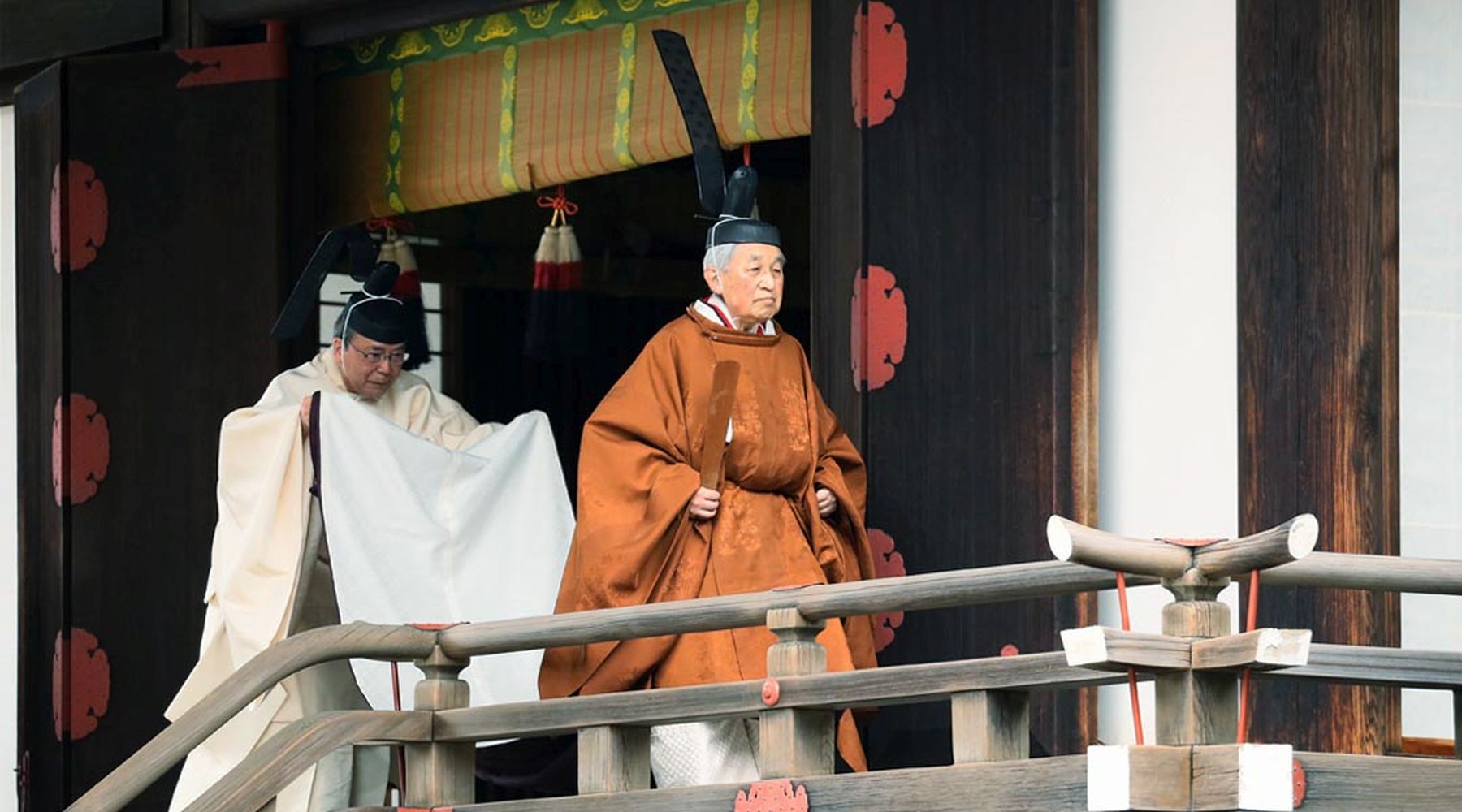 Emperor Akihito, 125th ruler on Japan's Chrysanthemum Throne, has announced the end of his reign Tuesday, April 30.
In a morning ceremony that lasted about 10 minutes, the 85-year old Emperor of Japan reported to a special sanctuary in the Imperial Palace called the Kashidokoro to officially announce the end of his reign to the kami. This is a ceremony which is said to have existed from the Heian era (794-1185).
In the afternoon, at 5 P.M. (Japan time), the Emperor will express his thanks to the people of Japan in a short speech and bid farewell to his reign. The ceremony will take place in the prestigious Hall of Pine, or Matsu no Ma, in the Imperial Palace in Tokyo in the presence of 300 guests. The event will also be broadcast live on Japanese television.
Akihito was Emperor of Japan for 30 years, and before that was Crown Prince for 37 years. He is the first emperor to abdicate in 200 years, upon his personal wishes, citing health reasons. He has fought prostate cancer and undergone heart surgery, but continued with his duties, representing the Japan before world leaders, attending to citizens recovering from disasters, and keeping his vow to keep Japan a nation of peace.
Akihito will leave the Imperial role and responsibilities to his son, 59-year old Naruhito.
The Heisei Emperor will become "Emperor Emeritus," according to a special legislation enacted by the Shinzo Abe government to allow for the abdication. While he will not perform nearly as many imperial responsibilities, inevitably he will continue to be a key person in the Japanese imagination.
Akihito and his wife Michiko, 84, were considered particularly revolutionary rulers of Japan by taking on the role of primary comfort givers to the Japanese people in times of disaster and distress. Akihito's marriage to Michiko marks the first time an emperor married a commoner who then became part of the imperial family.
Author: JAPAN Forward