PHOTOS | Typhoon Nanmadol: Japan Orders Evacuation Across 10 Prefectures
The storm's record rainfall and wind have caused much damage to infrastructure and property, and blackouts in Kyushu, Kinki, Chubu, and Chugoku.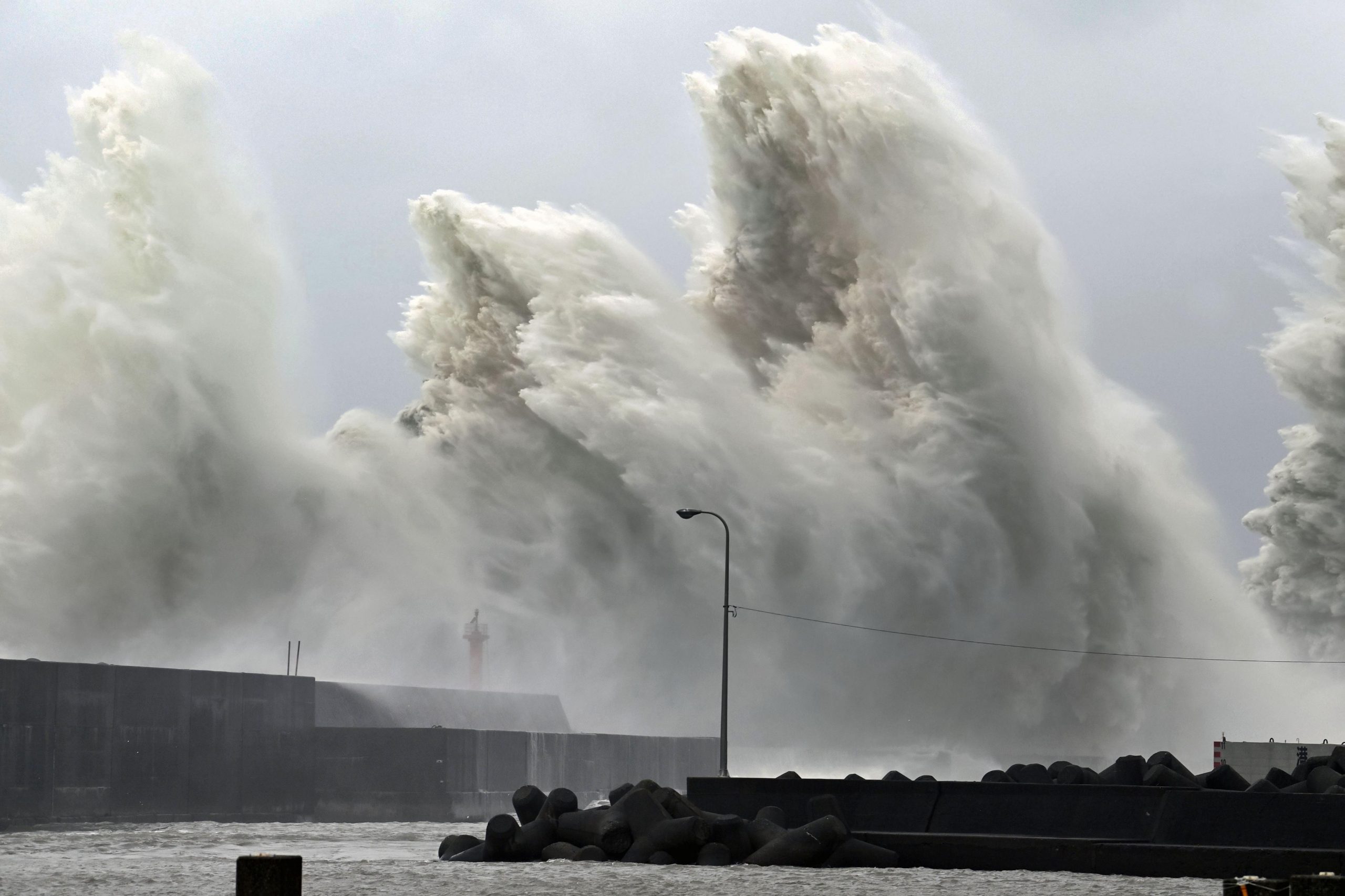 Typhoon Nanmadol brought record rainfall and wind to the southern island of Kyushu on September 18 and 19, leaving at least two people dead in Miyazaki Prefecture. One person was found drowned in a car, while another was found unconscious under the impact of a mudslide. Dozens have been injured.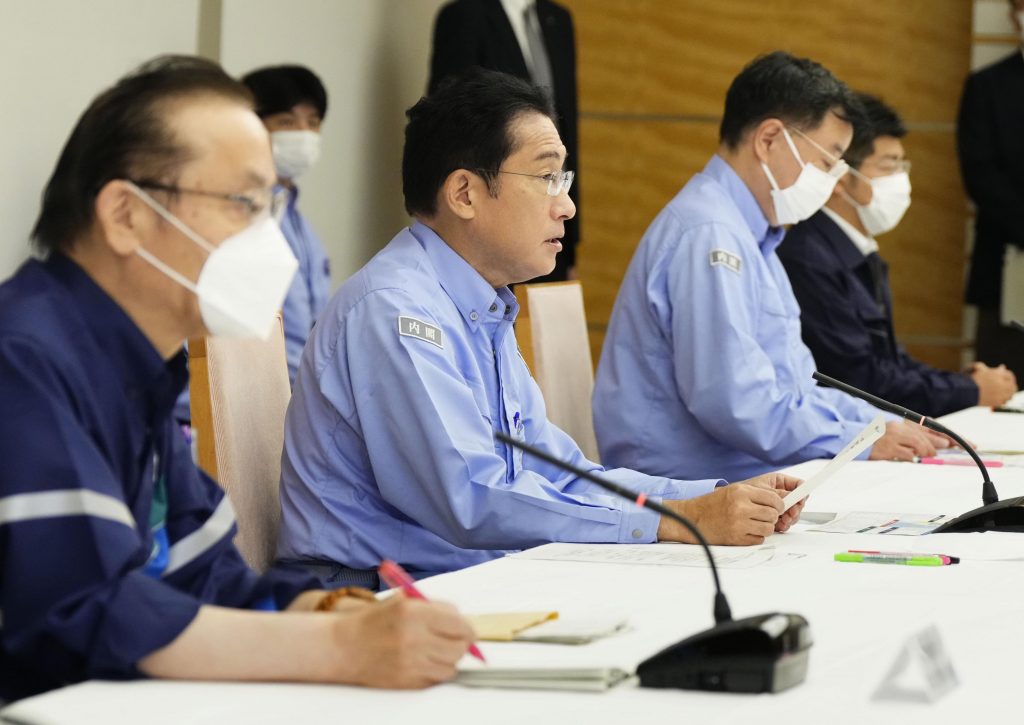 The Category 4 storm is the 14th typhoon of the season. Meteorologists were initially gravely concerned by the weather predictions and issued unprecedented danger warnings. (The Japanese Meteorological Agency downgraded its warning when the storm's power diminished.)
Prime Minister Fumio Kishida held a press conference on Sunday night, September 18, asking the Japanese population to exercise caution.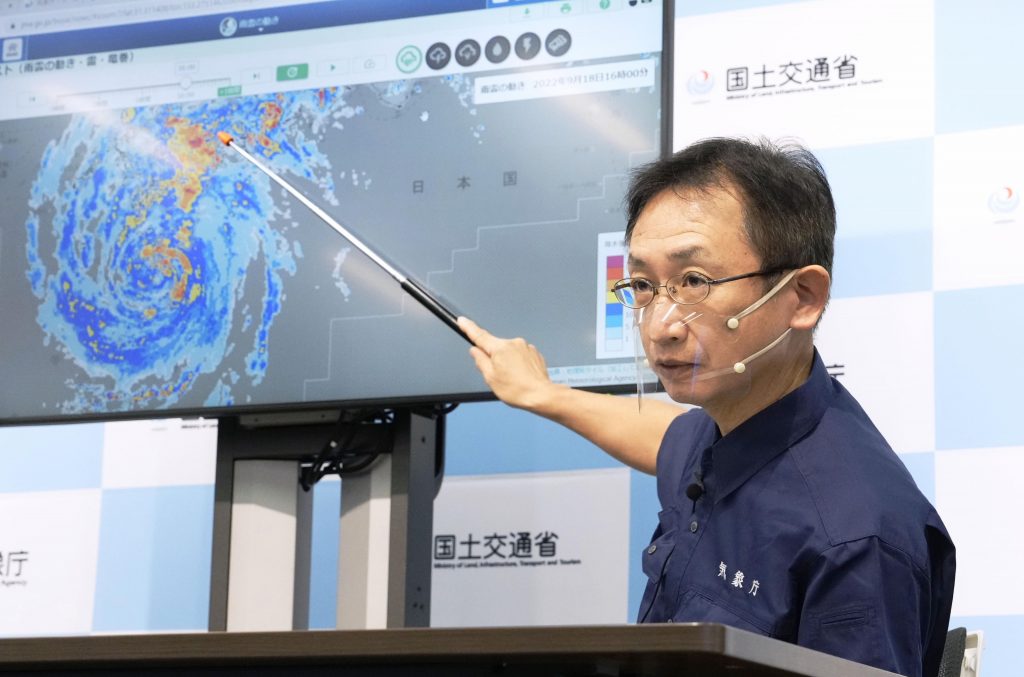 "Please avoid going out where possible, and make yourself familiar with the most recent weather warnings and evacuation orders," he warned.
The Prime Minister postponed his trip to New York by a day in order to assess damage from the storm. He is due to address the United Nations General Assembly on Tuesday, September 20 (9 PM JST).
Path of the Storm
The powerful typhoon reached Kyushu on the evening of September 18, bringing twice as much rainfall as the average for the entire month of September and inflicting injury to life and property. It has been monitored moving up the Japanese archipelago over the coming days.
Nanmadol's heavy rainfall has already caused much damage to infrastructure and property, leaving hundreds of thousands with no electricity across regions in Kyushu, Kinki, Chubu, and Chugoku.
Train operations in some regions have been disrupted, and the convenience store chain 7-Eleven Holdings announced that over 800 shops would stay closed in the wake of the passing of the typhoon.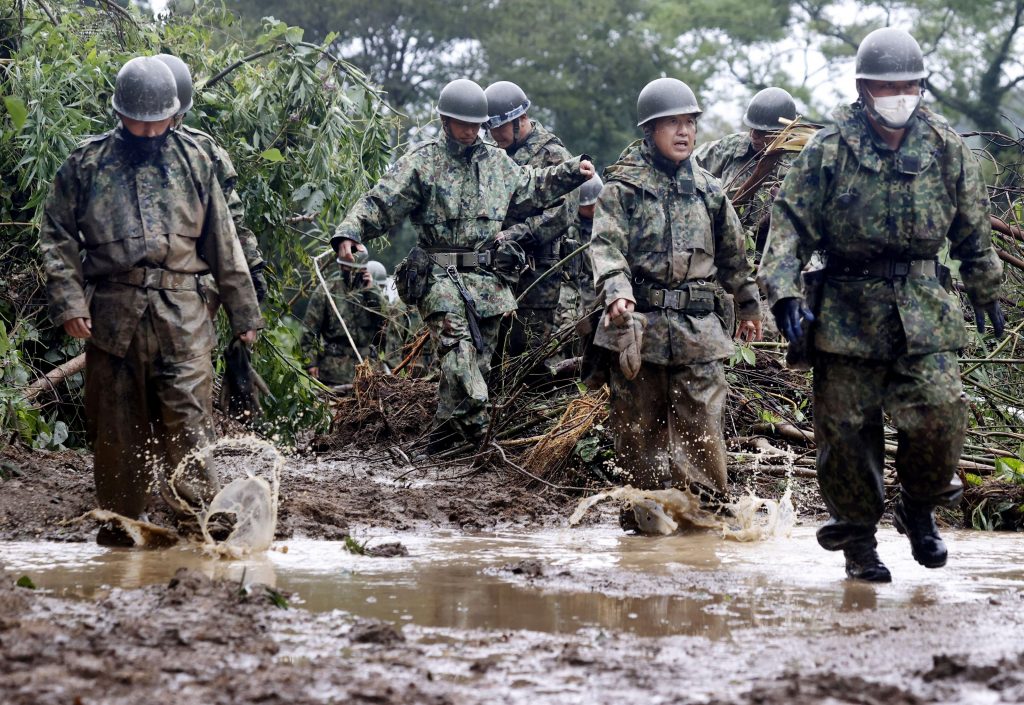 An evacuation order had been issued in 10 prefectures covering a population of over 700,000 people as of Monday evening, September 19, according to the national broadcasting network NHK.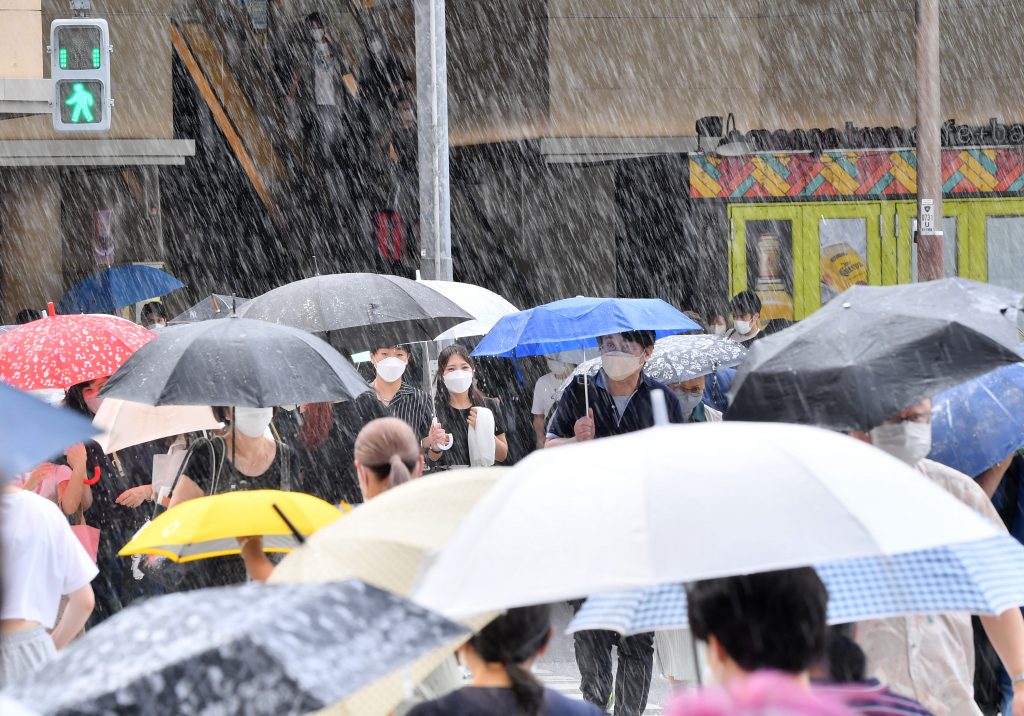 Author: Arielle Busetto