Preview Fuji Rock Music Festival 2019: Our Picks for This Year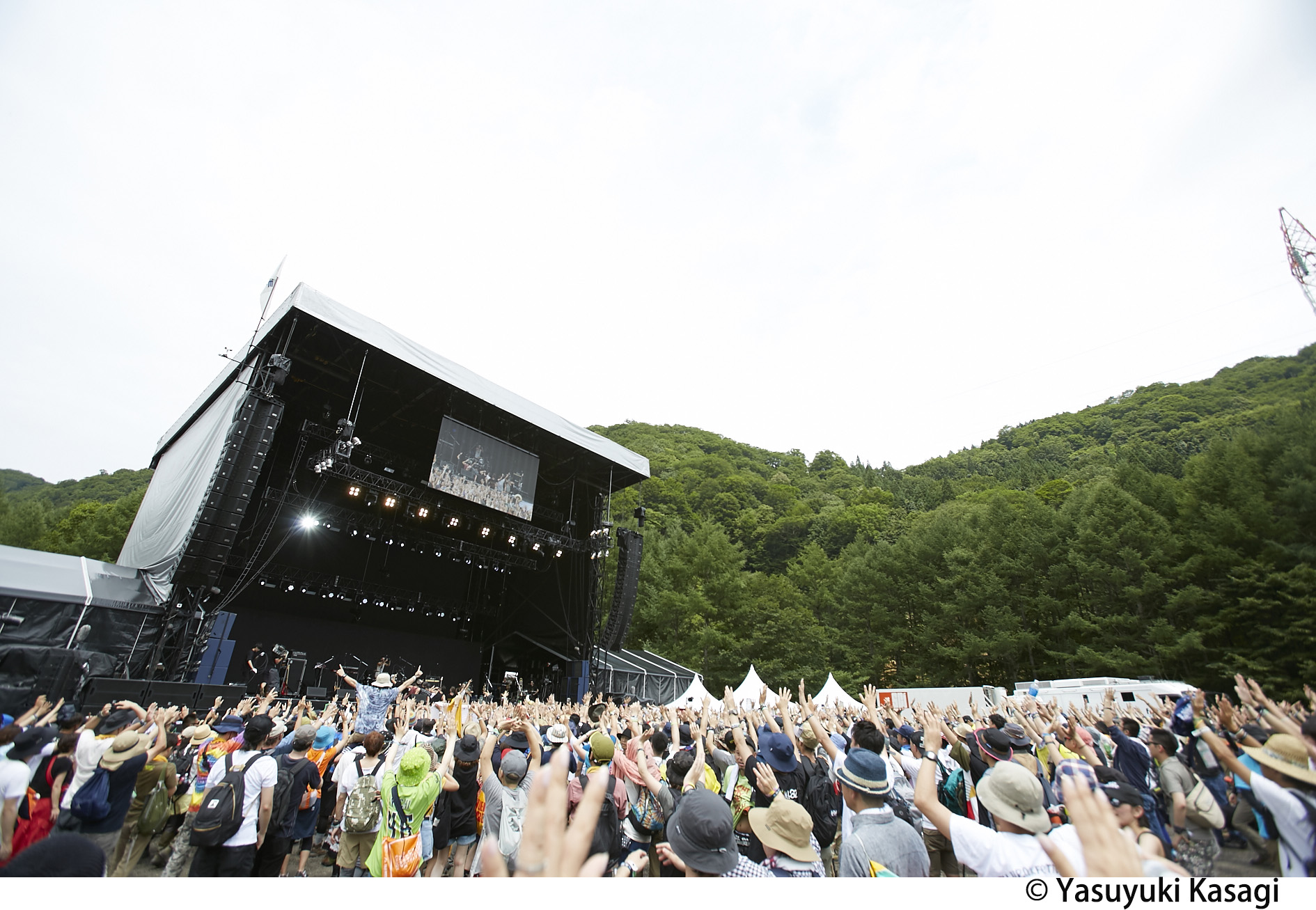 With a week to go till Japan's iconic Fuji Rock festival, this year's unusually lingering rainy season isn't making music fans worried. The varied lineup of domestic and international musicians and the festival's laidback atmosphere will be enough to dispel the inconviences of the weather.
To be held July 26-28 at the Naeba Ski Resort in Niigata Prefecture, Fuji Rock is now in its 23rd year. The expansive mountainside grounds offer a picturesque setting for three days of music, with artists playing from morning through the night and till morning again.
Headliners this year include British electronic music pioneers The Chemical Brothers, Australian leftfield pop sensation SIA, and legendary British heroes The Cure.
This year, JAPAN Forward will venture into the fray to bring you event highlights, with written coverage and video content from the festival grounds. Stay tuned for more once the festival kicks off on July 26.
Or if you'd like to watch live sets from artists in real-time, Fuji Rock's official YouTube channel will once again livestream certain performances and artist interviews throughout the weekend. The full livestream lineup is available here.
Here are five of our top picks. You can enjoy their performances on-site or in the dry comfort of home! (All times are JST).
The Cure

Sunday July 28, 21:00-23:15, Green Stage

Merging elements of post-punk, indie rock, and pure pop on hits such as "Boys Don't Cry" and "Close to Me," The Cure have been on strong form pretty much ever since their breakthrough in the early 1980s – but reviews of their recent global festival appearances suggest that they are on fire right now. Reportedly in the middle of recording their first studio album in over 10 years, they are primed for a passionate performance when they return to Fuji Rock.

Superfly

Sunday July 28, 16:50-17:50, Green Stage
One of Japan's biggest pop acts, Superfly is the perfect festival artist. Heavily influenced by the kind of 1960s and 1970s bands that were synonymous with early festivals such as Woodstock and Glastonbury, Superfly's songs are rich and soulful, from the sweet nostalgia of Ai Wo Komete Hanataba Wo to the upbeat positivity of Ai To Kansha. But Shiho Ochi's voice is the real draw — as it bursts from her tiny lungs with incredible power, she sings melodies as large as the Naeba mountains with astonishing control.

Stella Donnelly


Sunday July 28, 12:40-13:30, Red Marquee
This year's Fuji Rock is awash with Australian artists, from headliner Sia to King Gizzard & the Lizard Wizard. But the pick of the bunch is relative newcomer Stella Donnelly, who grew up between Western Australia and Wales and made her debut in 2017. Her breezy guitar-pop songs are tinted with elements of punk and jazz, while her lyrics offer deliciously subversive and witty observations on fakers, dirty old men, and the pitfalls of modern life. You won't know whether to laugh or cry.

Zutto Mayonaka De Ii No Ni.


Saturday July 27, 12:40-13:30, Red Marquee
Zutto Mayonaka De Ii No Ni. (which translates as "If Only It Could Be Nighttime Forever"), or Zutomayo for short, are a mysterious J-pop unit fronted by female vocalist (and possibly sole member) ACAne. As an unknown and unsigned artist in 2018, Zutomayo quickly gained nationwide attention and a major record deal, generating millions of views for each of their anime-style music videos on YouTube. Zutomayo don't do interviews or appear in media, so catching their Fuji Rock performance will be a welcome peek behind the veil. Oh yeah, and their bedroom electronica-infused pop songs are great, too.

The entire Rookie A Go-Go Stage


Friday 26 July, Saturday 27 July, Sunday 28 July, 23:00-03:30
The Rookie A Go-Go Stage is where upcoming or unsigned Japanese bands get to play at Fuji Rock, and it is always a hotbed for variety and late-night partying. This year, the entire lineup of 15 bands (five bands per night) will be included in the official livestream, with highlights including math-rock band Paranoid Void from Osaka (Friday night, 02:00) and California-based electronica-rap duo Mirrror (Sunday night, 02:00).