Shinzo Abe's Party, Allies Dominate Upper House Elections in Japan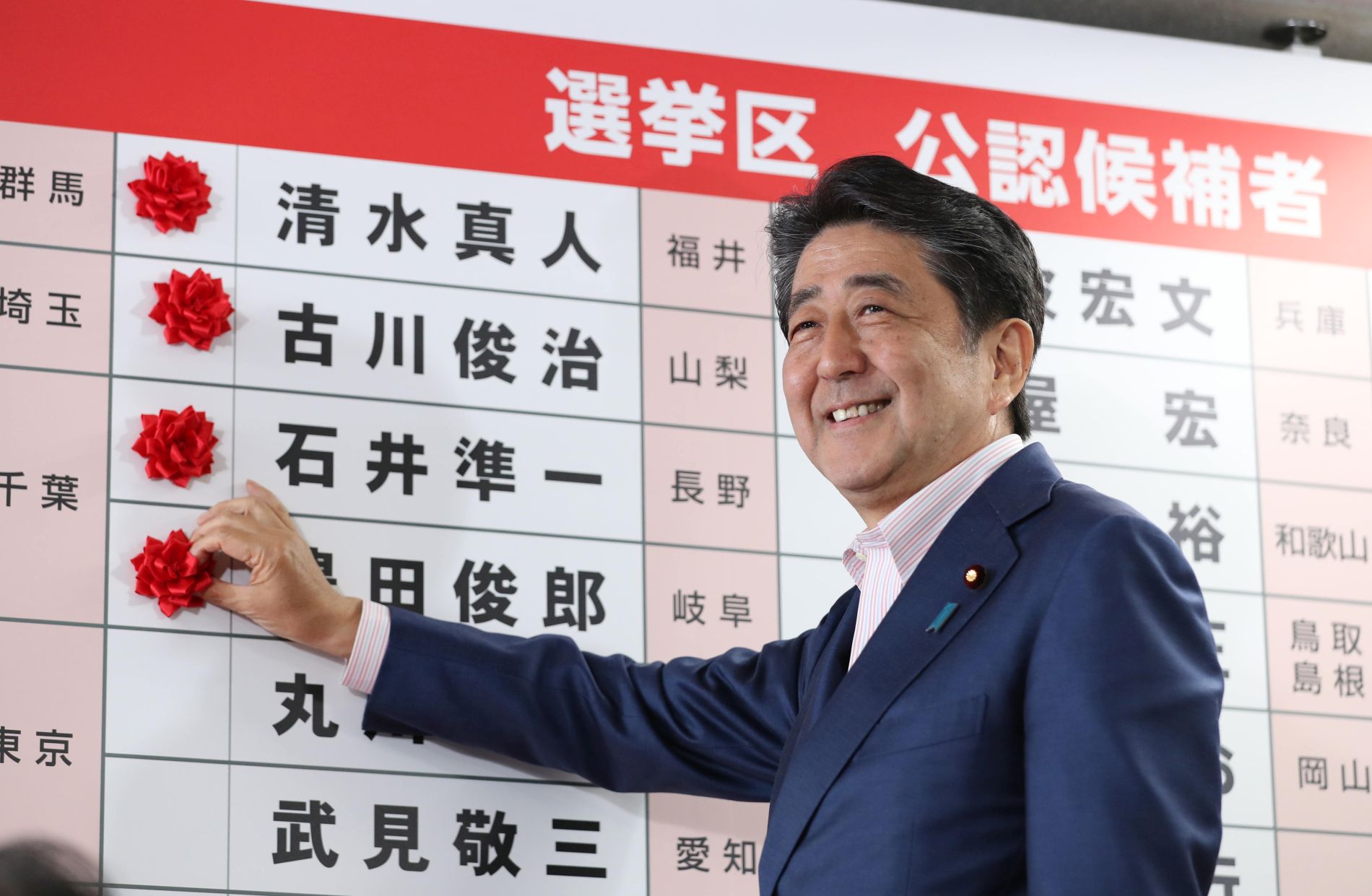 Shinzo Abe's Liberal Democratic Party (LDP) and its coalition partner Komeito won majority of the seats in the House of Councillors on Sunday, July 21, in an election where, as the Prime Minister put it, the voters "chose stability and told us to continue with our policies."
With LDP-Komeito dominating the upper house of parliament, Abe's rule is expected to remain unchallenged, setting him up to become the second longest-serving prime minister in the history of Japan's constitutional government. He surpasses the length in office of his great uncle Eisaku Sato by August. (Should Abe remain in power by November 20, 2019, he will be the longest-serving head of government, surpassing Taro Katsura.)
Despite the ruling coalition's majority win, however, it fell short of the number of seats needed to move forward with constitutional revisions that Abe had been pushing for. As of Monday morning, LDP and Komeito had won 71 seats out of the 124 contested seats.
Added to the 70 uncontested seats that the coalition already holds, the number is still less than the 164 votes needed for constitutional reform to pass the upper house. The 245-member chamber needs a two-thirds vote to pass the measure.
Some analysts predicted a difficult campaign for Abe's party mates and allies, given the Prime Minister's plan to increase consumption tax in October, but results of Sunday's elections show the administration had earned voters' approval.
"Everyone said it would be extremely hard to win a majority with the tax hike on the agenda, but I think we earned people's understanding," Nikkei Asian Review quoted Abe as saying, as initial results came in Sunday night.
"We asked the people to choose between stability and disruption. They chose stability and told us to continue with our policies," the Prime Minister said in an interview aired on television.
Author: JAPAN Forward