Prime Minister Shinzo Abe: Japan Chooses Stability and Continuity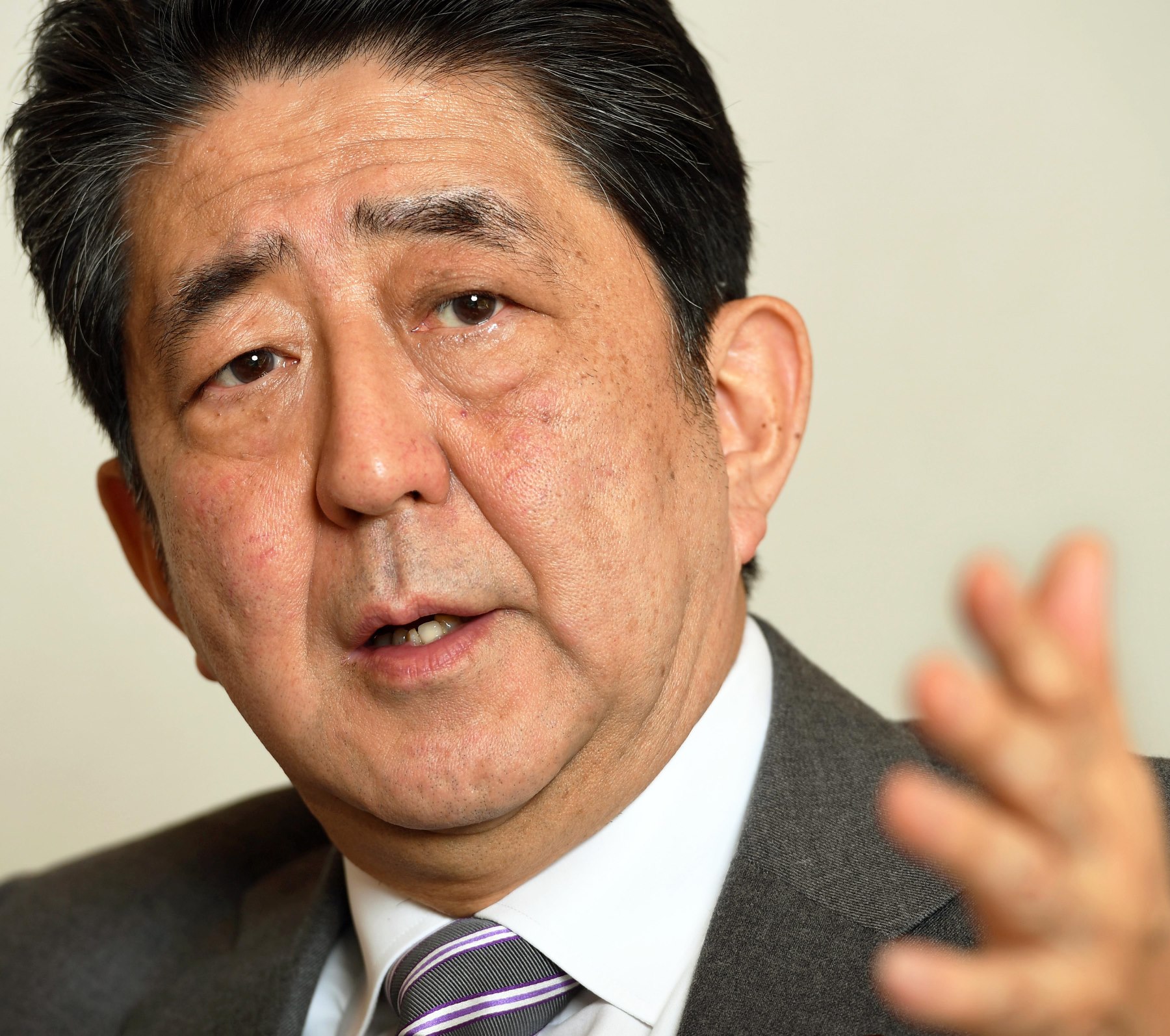 (First of Five Parts)
As Prime Minister Shinzo Abe heads to the United States for a summit on April 17, JAPAN Forward runs a series of articles that provides a closer look at the Japanese leader. Originally published in Japanese in the January 2018 edition of Hanada magazine, the articles were written by Professor Tomohiko Taniguchi, Special Advisor to the Prime Minister.
Here is an intimate first-hand account of day-to-day life and work in the Prime Minister's Office.
Upon receiving a letter of appointment directly from the Prime Minister, a Special Advisor to the Cabinet usually plays one narrowly defined role. However, my own task—to help enhance Prime Minister Shinzo Abe's strategic communications—is rather broad by nature, so I am at the Prime Minister's Office on a daily basis. I have also accompanied him on his foreign travels as much as possible.
In the Prime Minister's Office, Prime Minister Abe is on the fifth floor, and I am on the fourth. I figure that in order for me to fulfill my duties, I need to see him and his entourage up close in action and breathe the same air as the Prime Minister, as it were.
Some have called me Prime Minister Abe's "right-hand brush"—an ancient term for speechwriter. However, there is another person in the administration to whom the dictionary definition of that word applies. He is far younger than I, and unquestionably possesses outstanding skills.
I myself am someone who observes Prime Minister Abe and helps to convey his ideas and information about Japan's political economy to foreign audiences.
Voters Want Political Stability
Around the time the economic bubble burst in the 1990s, the Japanese people started to go through prime ministers as though they were disposable. One prime minister quit because of a love affair, while yet another, whose political leadership had been anxiously awaited, had to leave office extremely early.
National elections have returned Prime Minister Abe to office five consecutive times. I believe this means that the last thing the electorate wants is for politics to continue floating around indefinitely.
The average voter believes that political stability is more important than anything else under the current circumstances. The Prime Minister and his team work tirelessly in order to live up to those expectations.
The general election in October of 2017 once again confirmed this. Amid petty allegations of influence-peddling and document-forging, which consumed the news cycle in Japan, Japanese voters still cast their ballots for Prime Minister Abe. They want continuity, not further political uncertainty.
Girding Up for the Long Game
Many Japanese citizens, though they may not express it in words, are silently feeling, deep down in their hearts, that their country is being forced into a "long game" on both the domestic and international fronts. A system that must brace itself for a battle that may continue for many years, even many generations, naturally must be equipped with enough power to last for the long haul.
This kind of system must possess the three Cs: the "commitment" to serve with diligence, the "consistency" to move forward step by step, and the "continuity" to finish what has been started.
Understanding that the absence of any one of the three Cs would endanger the country, Prime Minister Abe is diligently tackling the internal and external challenges which arise with each passing day. This earnestness is what is winning trust in elections.
The Battle to Rebuild the Economy
First, let us take a look at the long game being played internally—the fight to boost the economy and set it back on a growth trajectory.
In an administration that ends after one or two years, it is impossible to even confirm the effect of measures taken by that administration to stimulate the economy.
The Abe administration adopted many short-term economic stimulus policies. It confirmed the results of these policies. It investigated what else was lacking and reached the piercing realization that the battle to rebuild the economy would be one that requires patient dedication.
Policies must aim for outcomes far into the future and administrations must stick to long-term efforts. Prime Minister Abe has held steadfastly to this course. Ephemeral administrations cannot work across the time span that real reform requires.
The Three Arrows
For a while after Shinzo Abe returned to office, both he and those around him expected quick results from the three arrows of Abenomics. In fact, the first arrow (large scale monetary easing) and the second arrow (flexible fiscal easing) worked remarkably well and brought about a weaker yen and higher stock prices.
However, the real problem lay beyond the range of those first two arrows in the structure of the economy itself. This is the target of the third arrow—structural reforms.
Elementary economics textbooks tell us that there are only three vectors of economic growth: capital stock, labor input, and productivity. Abenomics has aimed at boosting all three of these elements.
Corporate tax rates, after multiple cuts, are now at an internationally competitive level. The currency exchange rate has also come down from its excessively high peak. Monetary easing has increased the availability of funds to an unprecedented degree. These policies are meant to encourage corporations to modernize their capital stock.
Abenomics 2.0
Next came Abenomics 2.0—the second stage—which tackles much longer-term obstacles. The goals of Abenomics 2.0 include slowing population decline by increasing the birth rate to 1.8, thereby maintaining a population of 100 million people over the next 50 years, and reversing the trend toward an increasingly elderly society. A priority in all of this has been to enhance society's ability to care for both children and the aged.
Perhaps because of these measures, the female labor participation rate grew to surpass that in the United States, and mothers began working as never before—so much so, in fact, that, ironically, the dearth of childcare facilities and nurseries became even more apparent.
Another part of Abenomics 2.0 involves the further opening of Japan to highly-skilled foreign workers. This, coupled with the focus on women in the workforce, aims at increasing labor input.
Furthermore, accepting various ways of working in accord with differences in age and sex, promoting women to management positions, and inviting more foreign direct investment are all expected to boost productivity.
When Prime Minister Abe talks about creating "a society in which women can shine" and creating the conditions for realizing a better work-life balance, his primary goal is to grow the Japanese economy. While there are unmistakable and compelling human rights and social welfare reasons for pursuing these policies, they are, above all else, economic policies. Also, the reason why the Prime Minister calls for a "revolution" in productivity and human resource development is that increasing productivity is both urgent and mind-bogglingly difficult.
(To be continued)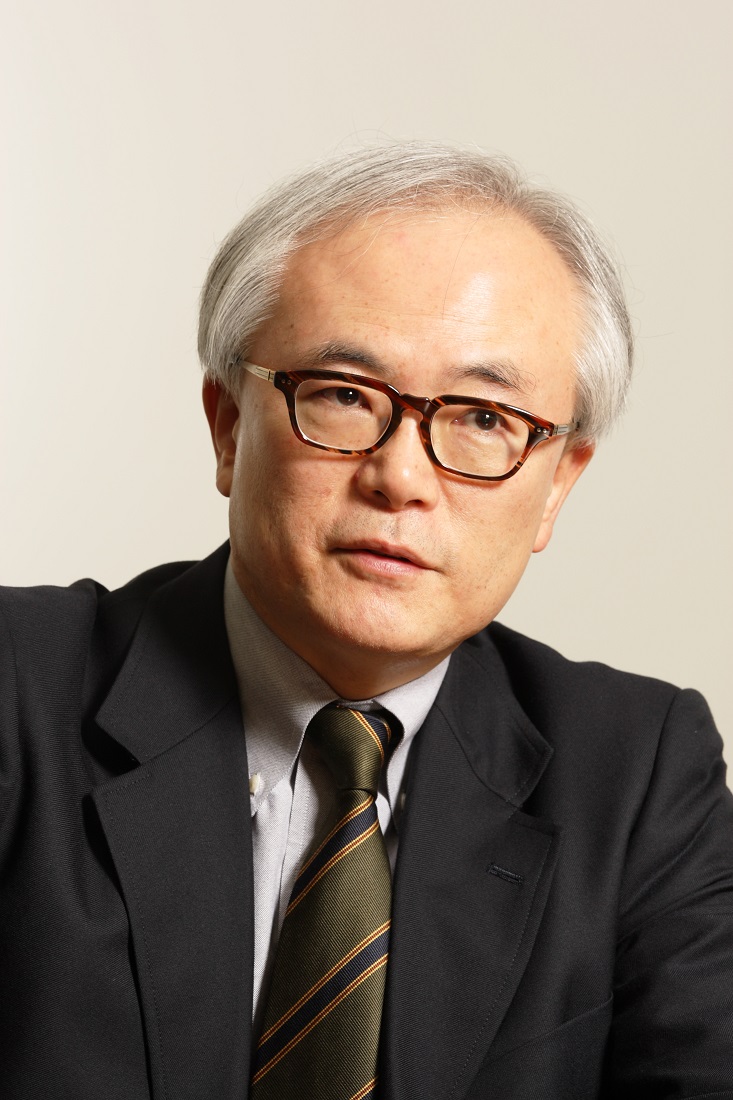 Tomohiko Taniguchi, PhD (national security), is special advisor to Prime Minister Shinzo Abe's Cabinet and a professor at the Keio University Graduate School of System Design and Management, reading international political economy and Japanese diplomacy.
After graduating LL.B. from the University of Tokyo in 1981, he spent 20 years in print journalism before joining the Foreign Ministry in 2005 as Deputy Press Secretary. Until he left the ministry in 2008 he addressed the foreign press and wrote policy speeches. In 2013 he joined the Abe administration as Cabinet Councillor before assuming current posts in 2014. For more than five years now he has worked as Shinzo Abe's primary foreign policy speech writer (although he does not openly admit it).