Qing Dynasty Descendant Finds Her Home — and Calling — in Japan
Dr. Wei Aixinjueluo wants to help "expand connections between people in Japan and China" through her ophthalmology practice in Tokyo.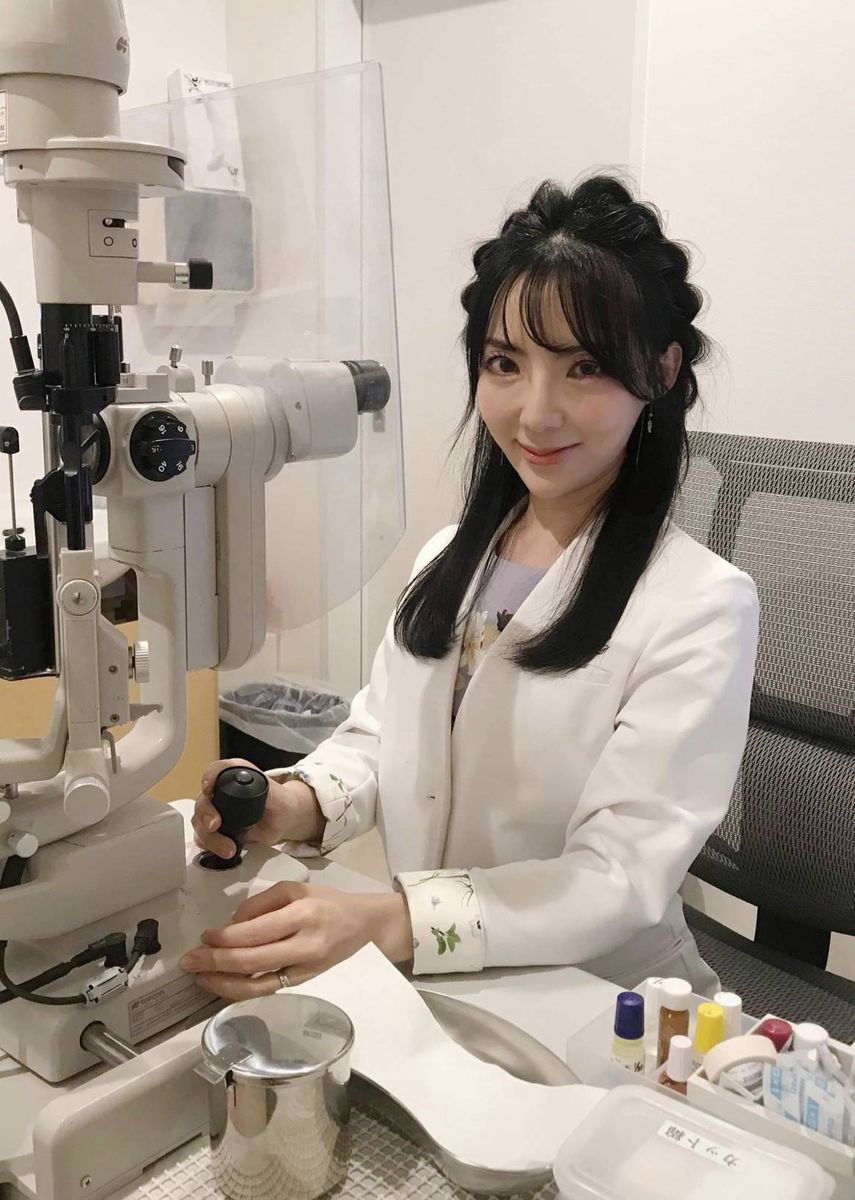 February 12 marked the 110th year since Puyi, the last emperor of the Qing dynasty portrayed in the 1987 film The Last Emperor, abdicated in February 1912.
Fifty-five years have passed since Puyi's death, and memories of the turbulent period in relations between mainland China and Japan are fading.
Meanwhile, there is a direct descendant of the Shunzhi Emperor, the third emperor of the Qing dynasty and nine generations before Puyi, working as the director of an ophthalmology clinic in Tokyo. Dr. Wei Aixinjueluo shared her thoughts on the Qing dynasty and Japan.


The Qing Dynasty
Liaoning Province is home to many Manchu people who built the Qing dynasty. It is the last unified dynasty, which ruled mainland China and the Mongolian plateau for nearly 270 years from 1644 to 1912.
Born and raised in Shenyang, the provincial capital of Liaoning, Dr. Wei graduated from Northeast Yucai School, a prestigious local high school, and attended the Nagoya University School of Medicine.
"I came to Japan at the age of 18 and saw The Last Emperor for the first time," she said. The movie was adapted from Puyi's autobiography and jointly produced by five countries: Japan, the United States, Britain, France, and Italy. It was released in 1987 (1988 in Japan).
Many depictions in the film differ from the historical reality, but the images show the atmosphere of an era when Japan was deeply involved with China.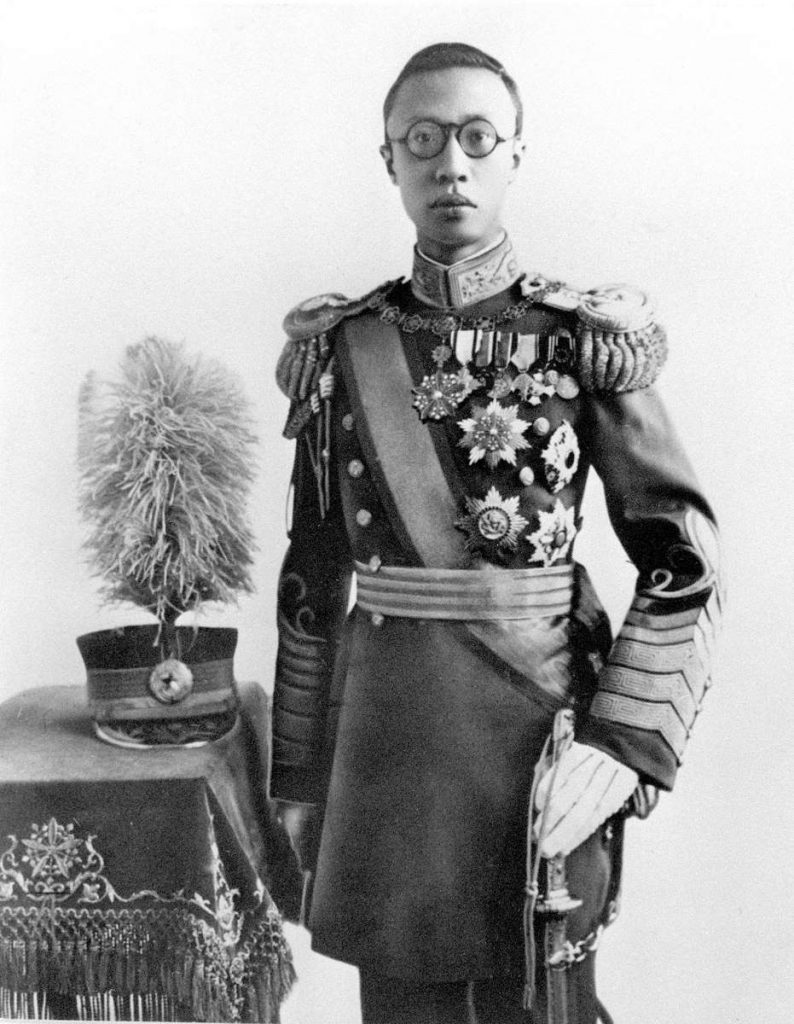 The Plain Yellow Banner
Puyi passed away on October 17, 1967, when China was in turmoil during the Cultural Revolution.
"He was a man who was at the mercy of the times," said Dr. Wei. "He must have felt an inner conflict as an emperor. Through Puyi, I am once again reminded of the proud history of the Manchurians and the Qing dynasty."
Her grandfather first told her about the family lineage of the third emperor, the Shunzhi Emperor. Her family belonged to the "Plain Yellow Banner" of the "Eight Banners," the administrative and military divisions under the Qing dynasty.
"My grandfather, who I really loved, was in the same generation as Puyi as a member of the house of Aixinjueluo. When he wore sunglasses, he looked just like Puyi," she said as she showed me a picture.
However, during the Cultural Revolution, there was concern that the families connected to the Qing dynasty would be persecuted, and that the surname "Aixinjueluo" was too conspicuous.
"My grandfather changed the family's surname to a Han Chinese name for a while, but when I was a child, the whole family officially returned to the 'Aixinjueluo' surname," she said. This happened in the 1990s, when China returned to a period of economic growth after the Cultural Revolution.


Imperial Lineage, Not Just Any Name
When Dr. Wei looks back on half of her life with the surname "Aixinjueluo," she says the name has never caused her to be treated specially in China. "I don't recall any time when the name worked to my advantage in any way. Rather, it just took me a little longer than my classmates to write my name on the answer sheets during school exams," she joked.
The name has occasionally been an inconvenience. "After becoming an ophthalmologist, I traveled to California to attend an academic conference. At the airport in San Diego, an immigration officer stopped me and asked if I was related to the emperor of the Qing dynasty. I nodded and it created a big fuss. They almost took me to another room."
In addition to Chinese characters, her name "Wei Aixinjueluo" was also written in English on her passport.
After repeatedly explaining herself, Dr. Wei was finally allowed to leave, but she was surprised that an American official reacted to the name "Aixinjueluo" in English. "I had an entry visa for the United States, but I think I was mistaken for an asylum-seeker," she recalled.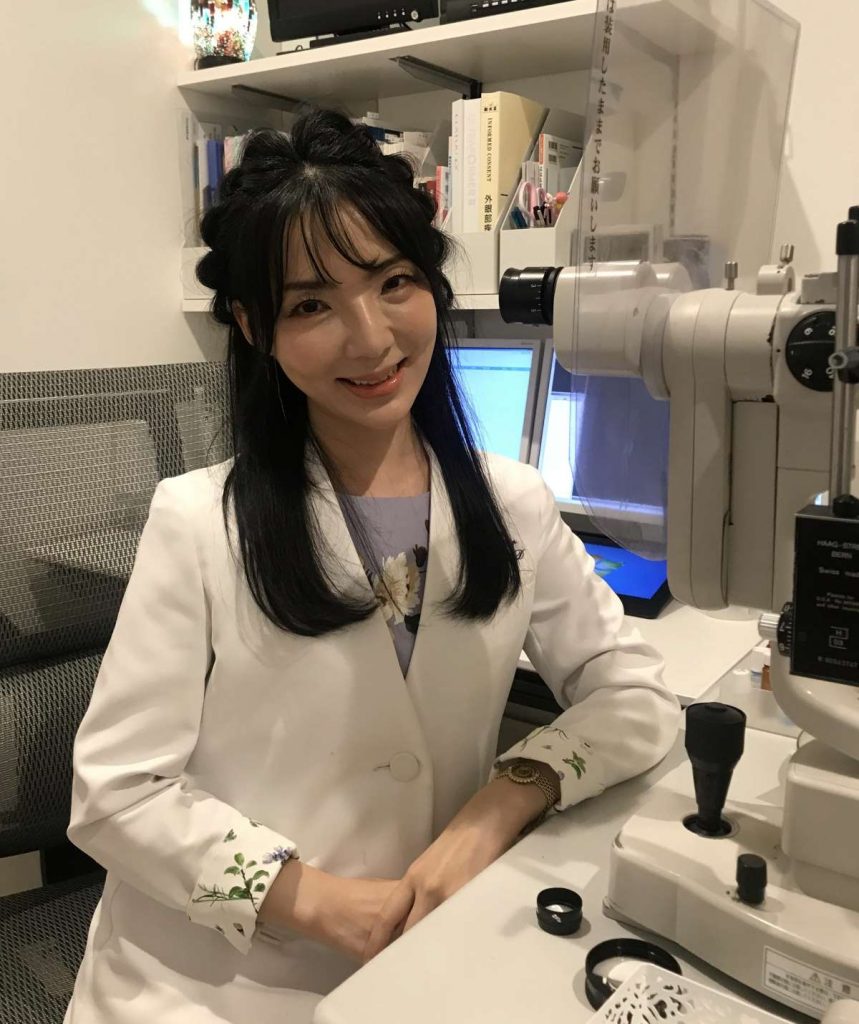 Life in Japan
Dr. Wei has been learning Japanese since she was a junior high school student. When she had to choose whether to study abroad in Japan or the United States for university, two important factors were Japan's close relationship with the northeastern region of China and her long-held interest in Japan.
Her parents also recommended Japan because it was closer to Shenyang. She aimed for a medical school because many of her relatives were doctors and it was her childhood dream to follow their footsteps.
Dr. Wei graduated from the Nagoya University School of Medicine. After receiving clinical training at an affiliate hospital of the University of Tokyo School of Medicine, she worked as an ophthalmologist at that hospital, as well as at Tokyo Teishin Hospital. She also received her PhD in medicine from the University of Tokyo for her corneal research.
In 2018, Dr. Wei was invited by the Eye Clinic Ooimachi in the Shinagawa district of Tokyo to serve as clinic director. She has been blessed with three children, and she is completely adapted to life in Japan.
An only child due to China's one-child policy, Dr. Wei invited her parents from Shenyang to Tokyo and lives with her family of seven from three generations. "My parents help us raise our three children between the ages of 3 and 11. They speak Chinese with my parents, Chinese and Japanese with me, and Japanese with my husband," she said as she showed me her family photos.
Dr. Wei says her mother taught her "to see the good side of everyone." She is always engaged in lively conversation with her patients, a trait she feels she inherited from her mother. As a mother herself raising three children, she is also good at working with young patients.
"When I came to Japan, everyone around me, including my teachers, seniors, and classmates, were kind to me, and I enjoyed studying abroad. I am naturally a cheerful and positive person," she said as she laughed.


Connections Between People
"I want to do what I can to expand connections between people in Japan and China through providing treatment that pleases our patients," she said with a sparkle in her eyes.
Of course, ophthalmology is not unrelated to COVID-19 infections, and she did not forget to give medical advice.
"If you touch the area around your eyes and the virus is on your hands, you may get infected. In addition to washing and disinfecting your hands, if your eyes are itchy, use a tissue to prevent infections," she reminded us.
Puyi, when he was around the age of 15, went to see an ophthalmologist at the recommendation of his English teacher from Scotland, Johnston. Puyi was diagnosed with myopia and was prescribed eyeglasses.
According to Puyi's autobiography, at the time in the Forbidden City, where successive emperors lived, his request to have eyeglasses made was opposed by the queen and others around him. They believed that "the Emperor's eyes were young and well, and it was undignified for an Emperor to be seen by a foreign doctor." Puyi persisted in his request and prevailed in the end.
Many people, when they hear the name Puyi, picture the man wearing round glasses in the famous photograph. What would he say if he heard that a female member of the house of Aixinjueluo works as an ophthalmologist with a PhD in 21st-century Japan? The Qing dynasty, Japan, Manchuria, and the New China — they are still linked by the thread of history.


Author: Masumi Kawasaki
(Click here to read the article in Japanese.)