Japan Needs Better Research Investment to Protect its Discoveries in iPS Cell Treatment
iPS cells bring hope for treatment of neurodegenerative diseases such as Parkinson's, but China and the US are ahead in bringing Japan's discovery to practical use.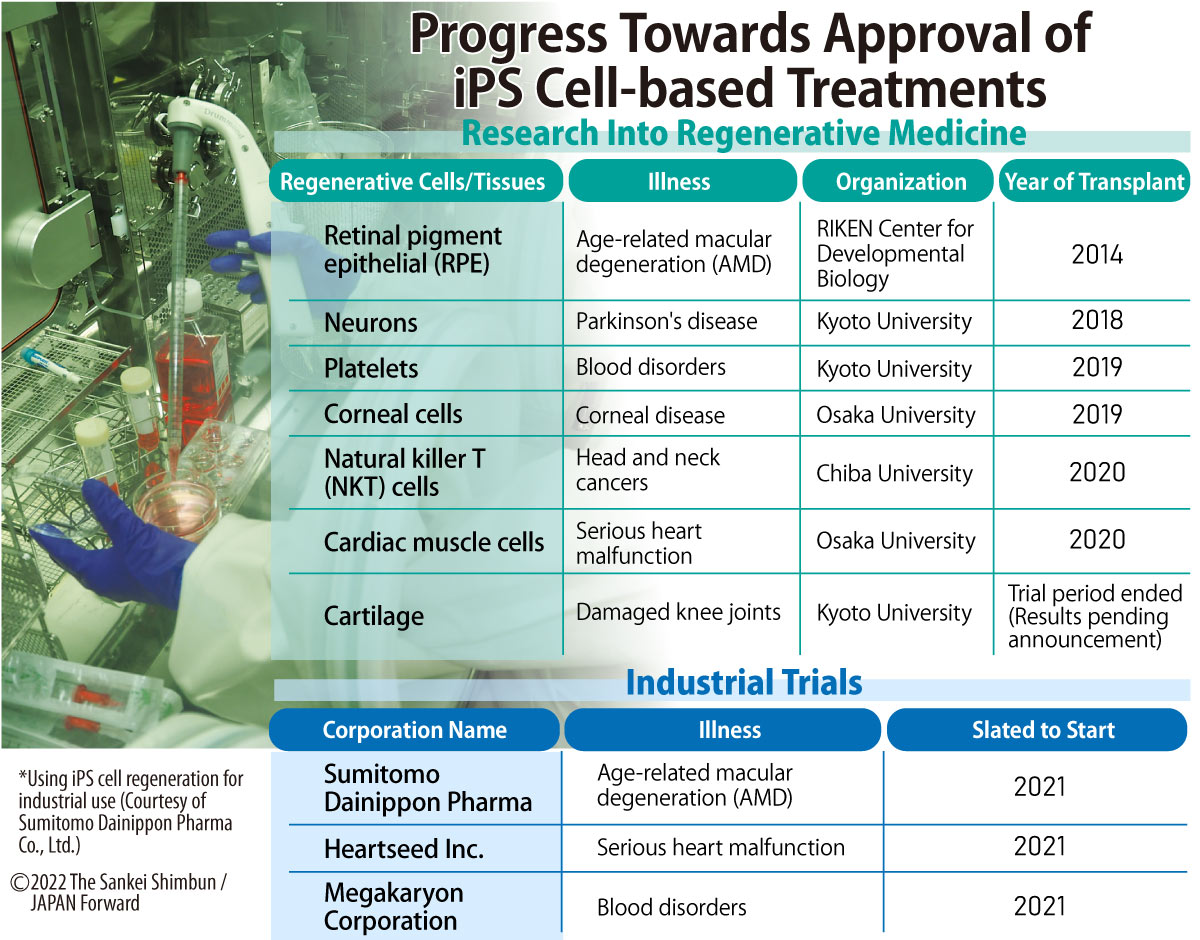 IPS cell research has been a centerpiece of Japanese technology, with high expectations to be competitive on the global stage. But companies engaged in research and development are currently feeling held back and underperforming in the field.
Clinical trials are in full swing into the practical application of drugs and treatments in medicine using induced pluripotent stem cells (iPS cells). In fact, it has been 15 years since Professor Shinya Yamanaka, Nobel laureate (Physiology or Medicine), discovered the process of creating iPS cells.
While iPS cells had been anticipated as an ace up Japan's sleeve, the government's plan for their implementation has been continually hampered by financial issues. As such, the path to product development is not proving to be a smooth one.
Meanwhile, investments into ventures related to iPS cells continue to grow in the United States.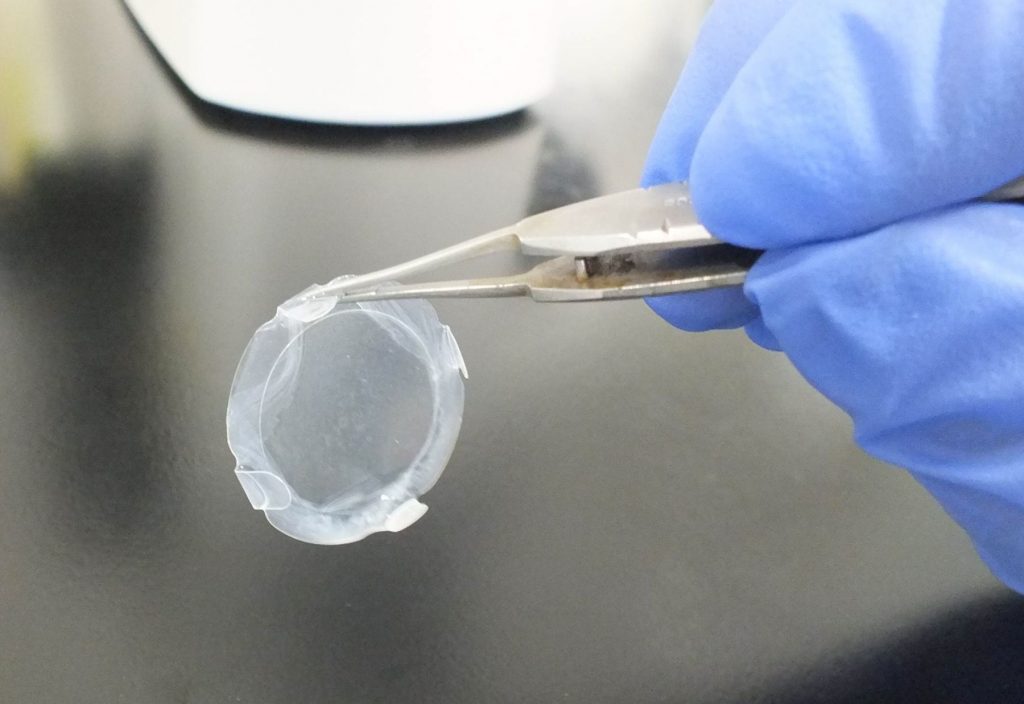 Pushing Through the Tall Grass
"If you compare it to climbing a mountain, it's akin to pushing your way through the tall grass when there is no path. As long as one person reaches the final destination, others will be able to follow along in their footsteps."
This is how Toru Kimura, Representative Director and Executive Vice President of Sumitomo Dainippon Pharma, described the path of bringing iPS cells into practical application. Sumitomo Dainippon Pharma is one of the pharmaceutical companies channeling resources into regenerative medicine at the moment.
For the last ten years, research on various treatment methods and products that use iPS cells has been advancing competitively in Japan. Sumitomo Dainippon is currently also working in collaboration with the Center for iPS Cell Research and Application (CiRA) of Kyoto University to develop a pharmaceutical drug for Parkinson's disease. The transplantation portion of the clinical trials has been completed as of the end of 2021, and the company aims to have the drug available for purchase in the 2023 fiscal year.
Additionally, multiple clinical trials and clinical studies related to iPS cells are currently underway. Among them is one that aims to produce a pharmaceutical drug for age-related macular degeneration (AMD) in the 2025 fiscal year. AMD impairs eyesight and is presently incurable.
According to Kimura, "With neurodegenerative diseases such as Parkinson's disease, most of the cells are dead at the point of the disease taking root. The cells cannot be restored no matter how much medicines consisting of chemical compounds are used." As such, he emphasized, "In those cases, it's clear that regenerative medicine is the only choice, and I think that iPS cells are the easiest to put into practical use."
In 2018, a site for the commercial manufacture of regenerative medical products using iPS cells was established in Suita, Osaka. It was the first of its kind in the world. Regenerative medicine is one of the company's mainstays for mid-to-long term growth, and it has set a sales target of ¥200 billion JPY ($1.7 billion USD) by 2030.
To achieve ¥200 billion JPY ($1.7 billion USD) by 2030, Sumitomo Dainippon Pharma is now about to conduct clinical trials overseas in the United States and other countries. "It is said that the US market is ten times bigger than Japan's," said Kimura. "We cannot succeed unless we establish operations in the United States because of the freedom in pricing there." (Pharmaceutical companies are allowed to set their own prices for their drugs in the US.)
RELATED: Osaka Researchers' iPS Cells Transplant A Touchstone for Life-saving Regenerative Medicine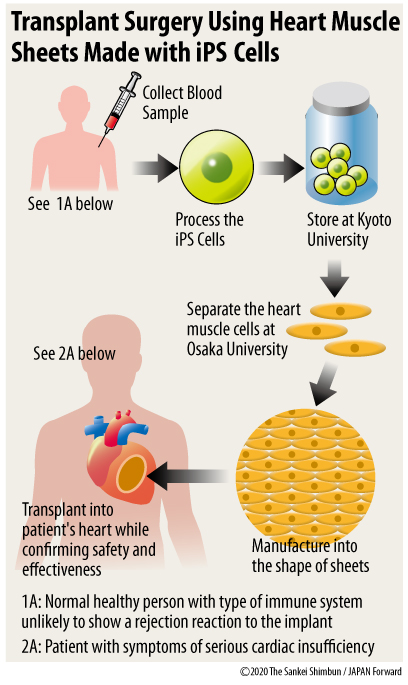 Repeated Delays
Other Japanese companies besides Sumitomo Dainippon Pharma are also making progress in clinical trials on iPS cell treatment of their own. For example, Megakaryon Corporation (Kyoto City) is a regenerative medicine venture that manufactures platelets from iPS cells and then transfuses them into patients with blood disorders as blood products. They aim to introduce their products into mainstream use in fiscal year 2023.
Meanwhile, Keio University's biotech venture Heartseed (in Shinjuku Ward, Tokyo) is starting its own clinical trials now. It will be treating patients with severe heart diseases using cardiac muscle cells made from iPS cells.
However, the original plan for practical use has been delayed repeatedly. The Ministry of Education, Culture, Sports, Science and Technology (or MEXT) put forth a progress schedule in 2009 predicting when research and clinical trials were expected to start. Unfortunately, this was revised once in 2013, and once more in 2015. Apart from the 2014 clinical study on age-related macular degeneration, clinical trials of the effects of iPS cells on both Parkinson's disease and the production of platelets have both been pushed back.
RELATED: Osaka University Team Does World's First Successful iPS Cell-Derived Corneal Transplant
Safety First: Carcinogenic Risks Identified
The schedule was ultimately scrapped in 2019. A MEXT representative reasoned:
We need to be prudent in making sure that it is safe. Additionally, there were some uncertainties in the schedule. There were arguments for and against drawing up a revised schedule. Some were concerned that publishing an estimated date on which a treatment would be made available could have negative consequences. It might give patients undue expectations that they would be able to undergo the new methods soon.
As for the risk of iPS cells turning cancerous, the founder of Megakaryon Corporation, Genjiro Miwa says, "Many clinical trials and research studies have been conducted to get the carcinogenicity risk under control. Scientifically, the obstacles have nearly all been cleared away."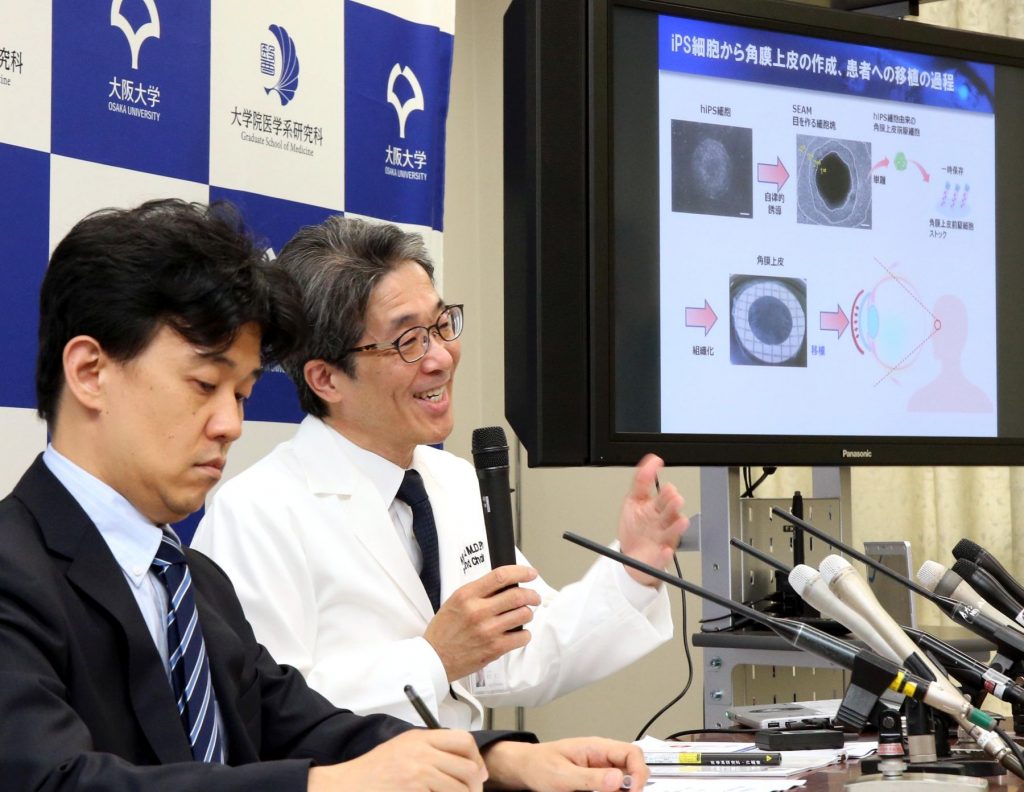 Japan Losing Its Head Start
One obstacle to practical use is the difficulty of raising research funds. "Many companies that are currently working on iPS cells are academic or biotech venture companies, and they simply do not have enough resources (in funds and assistance)," commented Kikuo Yasui, the COO (chief operating officer) of Heartseed.
Heartseed announced in June of 2020 that it had managed to raise ¥4 billion JPY ($34 million USD) from 10 companies. Still, Yasui lamented, "We have managed to raise a cumulative total of ¥8.2 billion JPY ($70 million USD). This is a relatively big amount in Japan, but in the United States, companies in even earlier stages of development have raised ¥20, 30 billion JPY ($170-254 million USD). Biotech ventures are generally only able to gather one-fourth or one-fifth of the resources gathered by companies in the United States."
RELATED: Nobel Prize Doctor Yamanaka: Stem Cell Progress 'Just the Beginning'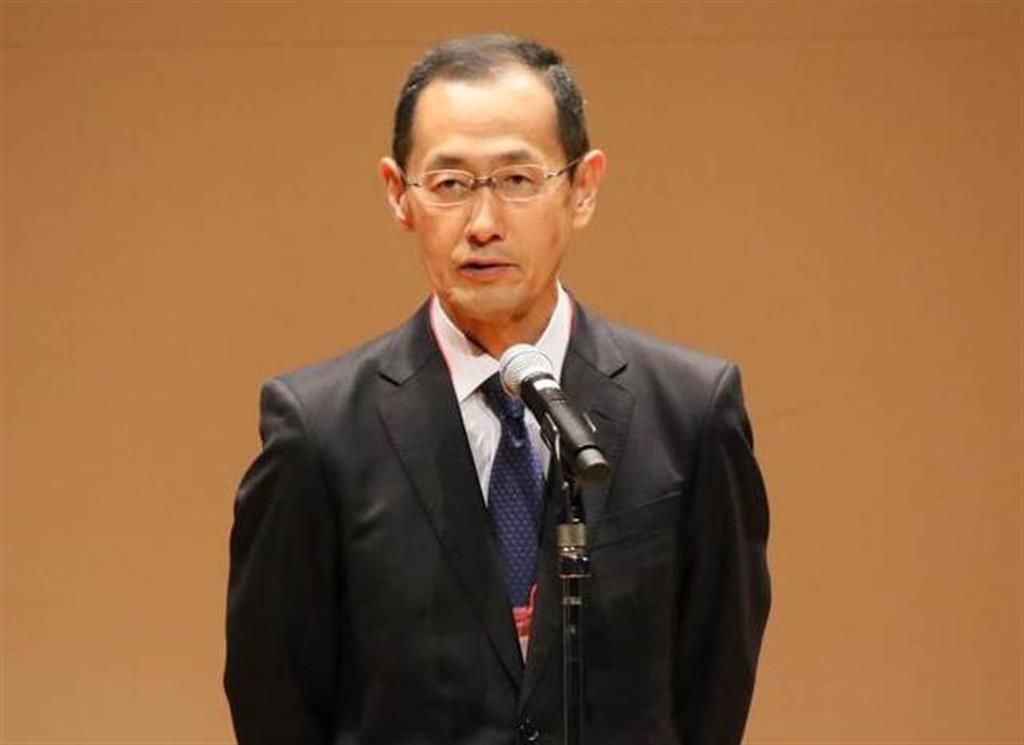 Yamanaka's Nobel Prize Attracts Government Research Funding
Dr. Yamanaka's Nobel Prize prompted the Japanese government to pledge approximately ¥110 billion JPY ($930 million USD) for the study of regenerative medicine from 2013. However, support beyond fiscal year 2023 remains undecided.
What's more, some have pointed fingers, saying there is a bias favoring iPS cell research, and in 2019 there was an outcry urging Dr. Yamanaka to make cuts in the Kyoto University budget for cell stockpiling.
In contrast, the United States's National Institutes of Health (NIH) anticipates that iPS cells will play an important role in unraveling the mechanisms of incurable diseases as well as aiding the development of drugs using iPS treatment. In anticipation of successes with iPS treatment, the NIH continues to increase its investments into iPS-related research and channeled approximately ¥98.6 billion JPY ($833 million USD) into the field in just 2019 alone.


Manpower and Capital Limiting Japanese Advances
As Megakaryon Corporation founder Miwa points out, "Japan is evenly matched with the rest of the world in terms of scientific endeavor. But in terms of practical application, it is losing its head start to the United States, Europe, and China because of their sheer size and manpower."
Miwa emphasized the need for a sense of urgency, saying, "People say that the amount of financial investment in the Japanese stock market for biotech ventures is one-hundredth of that in America. Plus, there is also the draw of possibly acquiring military funding in America and China. The technology might have originated in Japan, but the transition cycle to applied use is becoming much shorter in those two countries."
IPS cell technology originated in Japan. We need to hasten the approval process for applied iPS use.
It is imperative for our country to attract overseas investment, as well as to consider collaborating with major pharmaceutical companies overseas.


RELATED:
(Read the report in Japanese at this link.)
Author: Kohei Inoue