'REACH OUT': Noritake Kinashi's Latest Artwork Hits the London Art World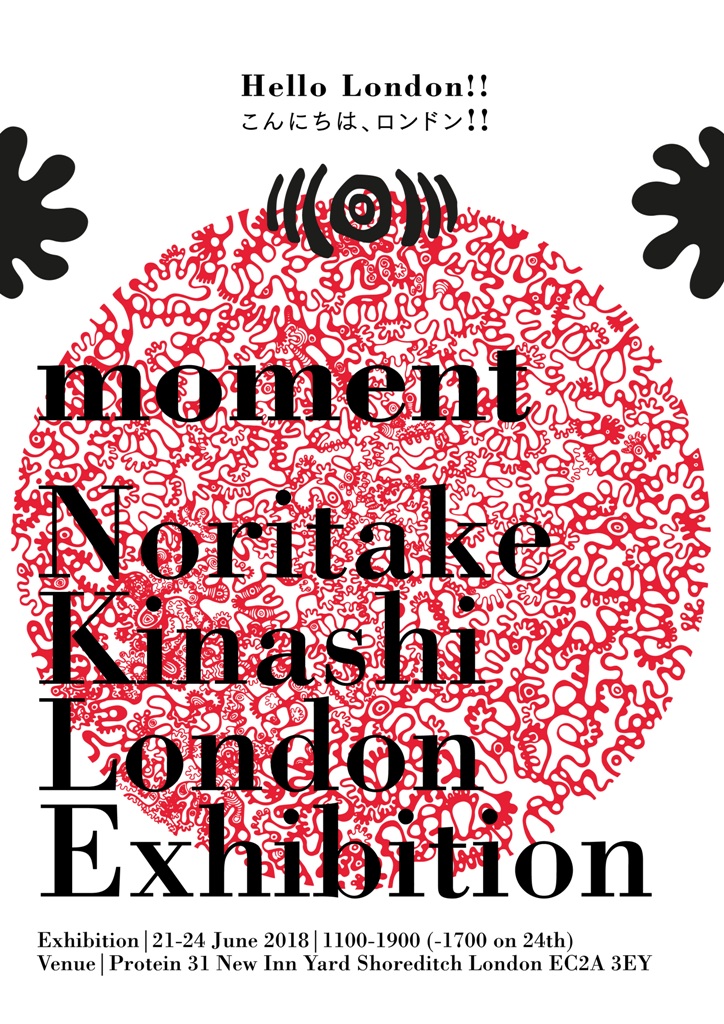 Noritake Kinashi, who has become a household name in Japan, is bringing his art to the United Kingdom for the first time this June.
It is easier to list what Kinashi is not, as what he is includes anglophile, polymath, comedian, artist, actor, and musician. He was born in Tokyo in 1962, and started off his career in the early '80s as a comedian. He then spread his talents to both acting and singing, before making his formal artistic debut in 1994.
Fascinated with drawing since a young age, he saw his artistic career take turn while he was working in Paris in 1994, when he had to draw a depiction of the Seine River with only a large white canvas and a black marker. The experience inspired him to produce a large body of works when he came back to Japan that same year.
Since the start of his artistic career, he has showcased his art in places the like of 21st Century Museum of Contemporary Art in Kanazawa, and the Ueno Royal Museum in Tokyo.
While he is an artist, he still hasn't given up being a comedian or actor. He claims that his experience as a comedian defines him as an artist as well.
"I have always believed in the power of laughter, which encourages peace within oneself. Therefore, I express the same thought on canvas, " he said in a promotional material published by the Japanese embassy in the U.K.
This year he also played the lead role in Inuyashiki, which received the impressive Golden Raven award at the 2018 Brussels International Fantastic Film Festival.
It is this multitalented personality that brings people to connect with his art. In London he will be exhibiting REACH OUT, his most recent project, which seeks to represent the valuable chains of "human connection" in artwork never exhibited before.
The artist stresses that "to kick off this show in London is a very personal matter to me, since I am often inspired by the raw energy and creativity that London offers."
The exhibition, Noritake Kinashi London Exhibition –moment– crowns the success achieved with his 2014-2016 exhibition, Kinashi Noritake Exhibition x 20 years INSPIRATION – The Curiosity of the Moment, which toured in Japan, ringing more than 430,000 people to see his artwork. He also received praise for his exhibition in New York in 2015.
After the current exhibition comes back from London, it will tour Japan until 2020.
The Exhibition will run from June 21 to June 24 at Protein Stuidos in Shoreditch, London. If you happen to be on that side of he world, be sure to see what this artist has to offer.
---
Exhibition Dates: June 21-24, 2018
Opening Times: June 21-23, 11:00-19:00; June 24, 11:00-17:00
Venue: Protein Studios, 31 New Inn Yard, Shoreditch, London EC2A 3EY
http://www.kinashiten.com/london.html