Reconstruction Chief Imamura Resigns; Tohoku Gaffe "absolutely inexcusable," says PM Abe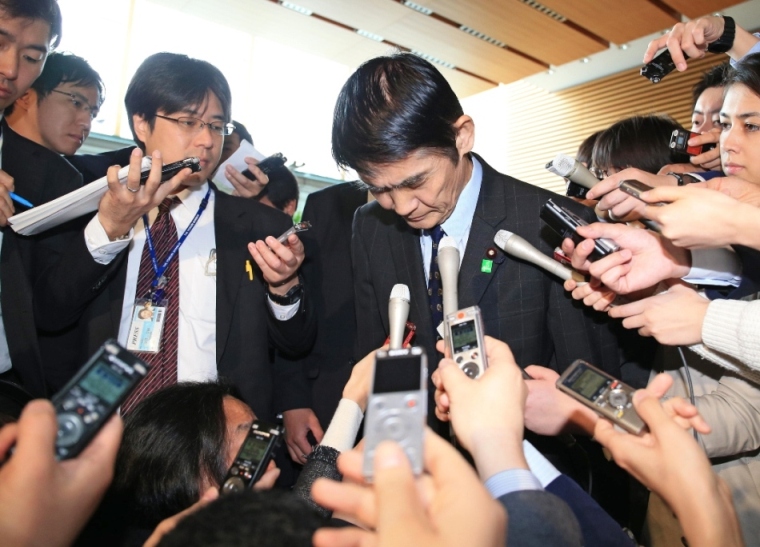 Reconstruction Minister Masahiro Imamura submitted his resignation to Prime Minister Shinzo Abe on the morning of Wednesday, April 26, one day after causing an uproar with his statement about the 2011 East Japan earthquake.
"Good thing that the [2011 earthquake-tsunami] disaster hit the Tohoku region," Imamura had said. "If it had happened closer to the Tokyo metropolitan area the costs and casualties would have been phenomenal."
After submitting his resignation, Imamura spoke to reporters outside the prime minister's residence. "I have upset and hurt the people of Tohoku, and for that I apologize from the bottom of my heart."
Prime Minister Abe sealed Imamura's fate when he immediately stood up and apologized for the reconstruction minister's gaffe at a large gathering of a Liberal Democratic Party faction. Clearly, he had no intention of excusing one more time the minister who frequently misspoke himself.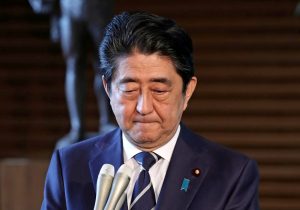 "He's struck out this time for sure. His words are anathema to the victims of the disaster," said an angry Abe late that night, after appointing Masayoshi Yoshino to take over as reconstruction minister.
Yoshino is a native of the disaster-struck Fukushima prefecture, and chairs the House of Representatives special committee on disaster recovery.
Everybody's "reconstruction minister"
At the December 2012 press conference following the launching of the second Abe Cabinet, the Prime Minister vowed that every member of the Cabinet would act as a "reconstruction minister" to deploy all possible measures for rebuilding the disaster-struck Tohoku region.
Clearly, however, the actual reconstruction minister did not take this promise to heart nor did he understand the extent of the commitment. No wonder Abe was incensed.
Abe himself was a mere Diet member at the time of the March 2011 disaster. Immediately after the crisis, he purchased emergency supplies with his own money and personally drove several times to Fukushima, Miyagi, and Iwate prefectures to make deliveries. He listened attentively to the victims as they spoke of their needs and has worked ever since to try to meet those needs.
Hence, his frustration at a gaffe made by Imamura earlier, at an April 4 press conference. Annoyed by the repeated questioning about residents who had evacuated voluntarily following the Fukushima nuclear accident, Imamura yelled at the reporter to "shut up and get out."
At that time, Abe deplored Imamura's lack of control, saying, "He couldn't let the provocation go. He has got to do better than that."
Cabinet members and controversies
Nevertheless, Abe bears responsibility for appointing Imamura as reconstruction minister in the first place, and the opposition isn't going to let that go. This has definitely been a major blow to the Abe Cabinet.
Imamura's predecessor, Tsuyoshi Takagi, also caused a stir when he was accused by a weekly gossip magazine of stealing a young woman's underwear. And then there was former Reconstruction Agency official Shunsuke Mutai, who was roundly criticized for having a staff person carry him piggyback when he visited an area inundated by heavy rains. He had forgotten to bring boots.
If the newly appointed Yoshino even whispers a disparaging remark, people are going to doubt Abe's sincerity regarding Tohoku's reconstruction. The situation is critical for the Abe Cabinet.
Rui Abiru is a member of the Sankei Shimbun Editorial Committee and of the Political Editorial Board
(Click here to read the original article in Japanese)