'Refreshing New Ideas': JMEC Awards Brings Energetic Approach to Expand Businesses in Japan
The 2023 Japan Market Expansion Competition (JMEC) brought together 50 people from 14 countries in 12 teams to showcase their business marketing creativity.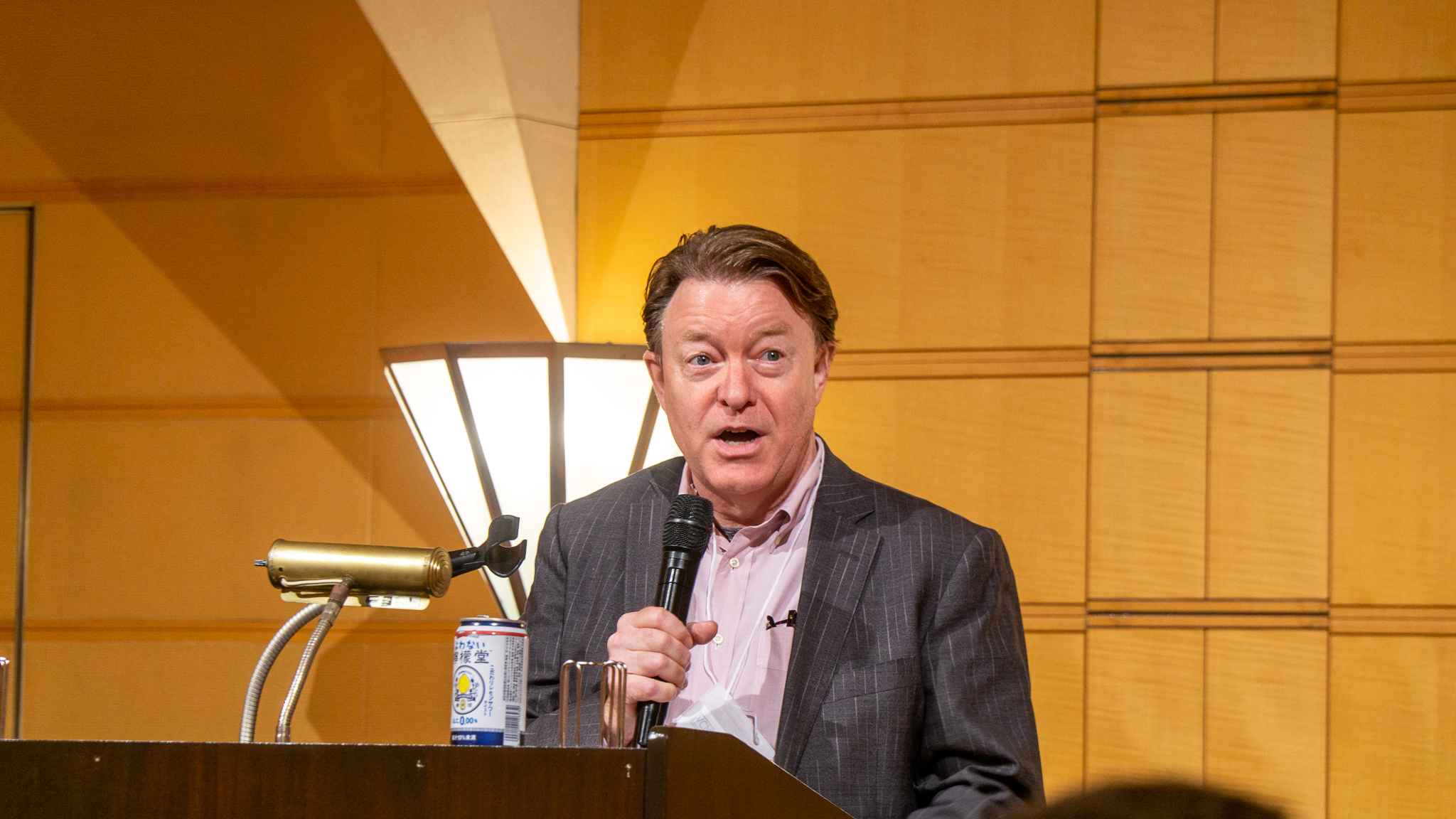 On June 7, the Japan Market Expansion Competition (JMEC) awards ceremony took place at the Tokyo American Club in Minato Ward.
This year's JMEC competition included 12 teams, with a total of 50 participants from 14 countries. Each team was competing for the best business plan award of the year. Aside from the recognition, other prizes included Hewlett Packard laptops, for example.
A Special Opportunity
On its 32nd edition, JMEC is supported by 18 chambers of commerce in Japan. It offers companies a unique opportunity to have a tailored business plan at a cost much lower than market price. For participants, the program is a also chance to study the basics of entrepreneurship and tackle real business problems working together with a company.
Foreign business leaders in Japan are also involved. They train, mentor, and advise participants in developing and presenting the plans to four senior JMEC judges.
Looking back at the 2023 class, "JMEC [participants] developed realistic business plans to crack the Japanese market — and their commitment and energy made them fun to work with." Those were the words of JMEC Chairman Tom Whitson at the awards ceremony on June 7. "I want to congratulate all the participants for their dedication," he effused.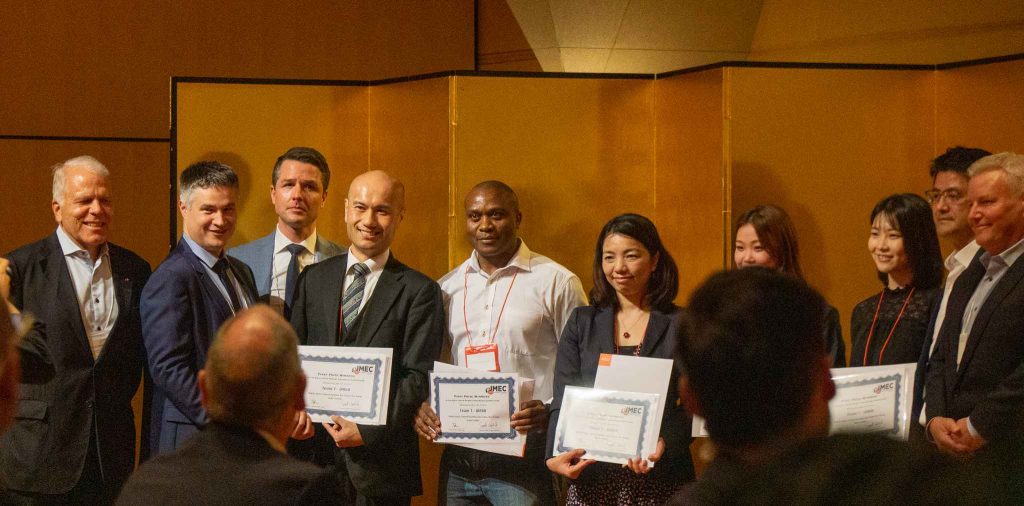 The Winning Team
On June 7, the top accolade went to Team 7, comprised of Roy Tuang, Esmond Kusimba, Keiko Yoshida, Kae Ozawa, Makiko Ikeda. They were assigned to WAGO Japan, a manufacturer of components for electrical connections and automation control electronics headquartered in Germany.
"We had a great time participating in the 29th JMEC competition. And having an independent team with a neutral approach proved to be valuable," said Jean-Eric Neidhardt, Senior Vice President & Chief Operating Officer at WAGO Japan. "The team accepted the project challenge with enthusiasm and the final plan they produced is truly outstanding."
Participants from all walks of life and business backgrounds further beneit from the fresh perspectives the program offers.
Later during the networking party, Neidhardt elaborated on the importance of programs like JMEC. "Even in my everyday job, I always make it a point to bring in new people in my team, with new ideas. I always benefit from their fresh perspective. And I think that is exactly what JMEC also does."
Special Mentions
There were three winning teams that received the top three awards. And there were also three special mention awards. Among the special mentions award was the Market Research Award, which recognizes particular accomplishments in compiling the primary and secondary research part of the business plan.
This award was awarded to Team 8, formed by Sae Inadome, Pramuda Silva, and Arielle Busetto, who is a reporter for JAPAN Forward. The team compiled a plan for TUV SUD Japan, a leading global quality control certification company headquartered in Germany.
"The JMEC Team provided a well-structured EMC [electromagnetic compatibility] market analysis. We appreciated their multi-disciplinary approach, from technical insights to organizational options and financial assumptions," commented TUV SUD Japan President Andrea Coscia in a statement to JMEC. "The research represents an excellent starting point for our thoughts to further develop the EMC market in Japan."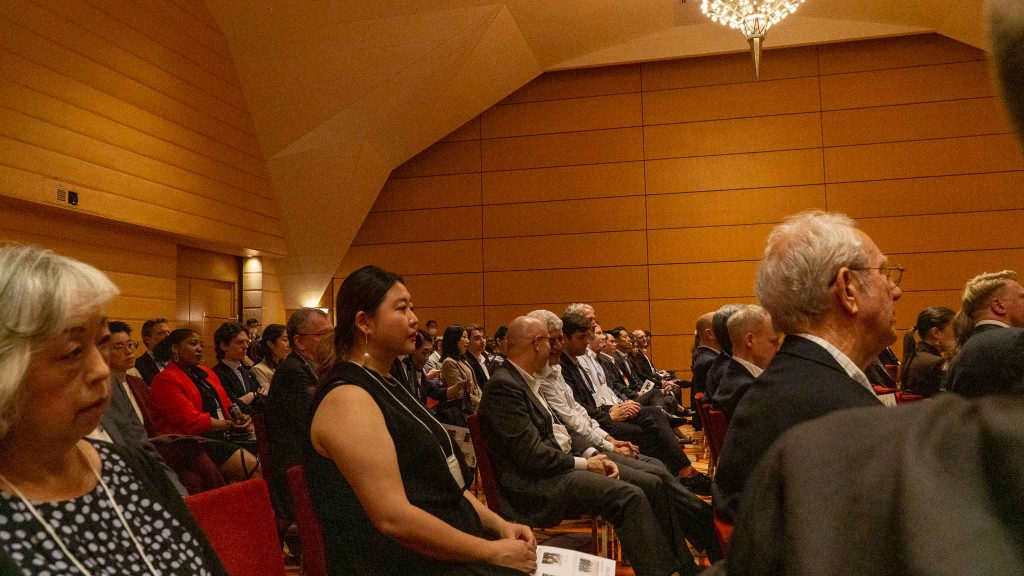 Unique Advanced Education
JMEC markets itself as a mini-MBA (Masters of Business Administration) for professionals working in Japan. Starting out as a Japan Market Entry Competition, it was designed as a consultation tool for companies that were trying to enter the Japanese market for the first time.
Since then, it's gathered a solid reputation and popularity among its participants. Moreover, project clients include large companies such as Finnair, Dyson, and more. And the program has produced almost 300 business plans and trained more than 1,450 business professionals since 1993. In addition to program lecturers, JMEC also offers participants and project clients access to a network of professionals in Japan.
Lasting approximately 9 months, each program is made up of two parts. Its first half focuses on a variety of lectures from business professionals in Japan, on marketing, strategy, and more. In its latter half, the focus turns to working with project clients, including market research and compiling a business plan.
"I come from a non-business background. But the experience gave me the confidence to market myself and my accomplishments going forward in a way that I didn't think possible," explained our in-house reporter and 2023 JMEC participant, Arielle Busetto. "It turns out, the skills of a reporter are quite useful!"
Busetto concludes, "If you are thinking of acquiring new skills, no matter where you come from, or where you are headed, JMEC might just be a great option for you."
RELATED:
Author: JAPAN Forward