Rika Kihira: Japanese Prodigy Wins Figure Skating Grand Prix Final in Debut Season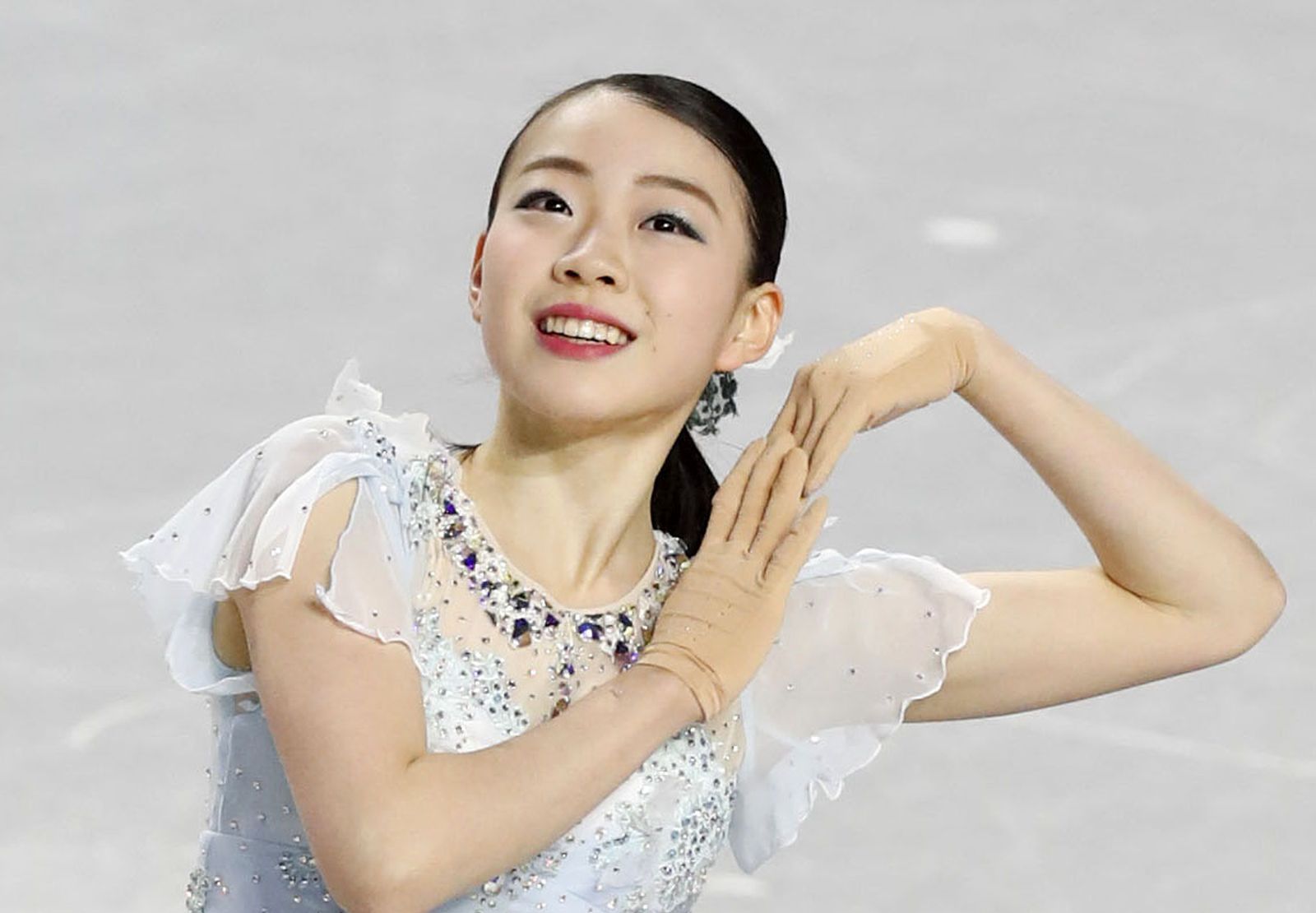 Rika Kihira, Japan's 16-year-old figure skating prodigy, claimed the gold on Saturday, December 8, in the women's event at the Figure Skating Grand Prix Final. The feat was accomplished in her Grand Prix debut season.
The 2018 International Skating Union (ISU) Grand Prix Final took place in Vancouver, Canada. Kihira, who is from the Kansai University KFSC (Kaisers Figure Skating Club) in western Japan, established her gold medal triumph by rewriting her personal best, garnering 233.12 points overall.
On Saturday, she topped the six-woman field with 150.61 in the free skating segment, after posting the highest score for her routine in the women's short program on Thursday. As a result, Kihira has become the first Japanese skater since Mao Asada in 2005 to come in first in the competition in her Grand Prix debut season.
Pyeongchang Olympics champion Alina Zagitova of Russia, who attempted to grab her second consecutive Grand Prix Final title, came in second after trailing Kihira in both the short program competition and the free skating category with a total score of 226.53.
An excerpt from the interview with Rika Kihara right after her Grand Prix Final win follows.
Immediately after your performance you seemed to be murmuring to yourself, "I made it!" How did you feel?
Even as I missed my first triple axel, I landed successfully in the next-phase jump. I hardly have any regrets about the rest of the way. Finishing the performance, it was sense of joy that overwhelmed me.
This is a win you have been longing for, and also the first Grand Prix Final victory to have been earned by a Japanese since the win by Mao Asada.
I have nailed triple axel jumps since last year. Making triple axels successfully in a competition was truly difficult. So, I did my utmost to long prepare for the ability to jump flawlessly. Before the opening of this season, I was resolved to achieve maximum results out of that effort, absolutely. Though there might be a choice not to adopt big and dynamic tricks like axels, I now feel it was right for me to have continued to address the challenge.
Weren't you nervous after finishing first in the short program routine?
I hardly had that feeling. In most of my earlier performances, I would make mistakes in the short program, so that I often had to perform while thinking in the rest of performance, "I can end in failure if this really goes on." This time, I was able to bear in mind that there would be no such option. I could switch gear quite well, based on the experiences of the last season.
What did you feel when your score in the free skating segment was announced?
Actually, I felt the score should have been a little bit higher, but I am really glad that the score topped the 150-point mark. After the performance, a feeling of hopefulness also surged that it was "possible to claim victory." Prior to the performance, I paid little attention to where I was ranking, because doing so was bound to lead to poor end results. After the performance, however, I came to think I could pray only for the win.
You have at last taken precedence over Zagitova. How does that feel?
Russia's Ms. Zagitova will be sure to perform even better from now on, I think. Despite that, it is imperative for me to do both short program and free skating segment consistently and successfully, regardless of the pressure I may face.
What do you think about your future?
I dream of winning the 2022 Beijing Winter Olympic Games' figure skating event. My motivation for attaining that goal has been superbly enhanced, and I think I should be serious about steadily obtaining favorable results in the runup to the Games.
(Click here and here to read the related articles in Japanese.)
Author: The Sankei Shimbun