Ringing in the New Year the Traditional Japanese Way in Kanazawa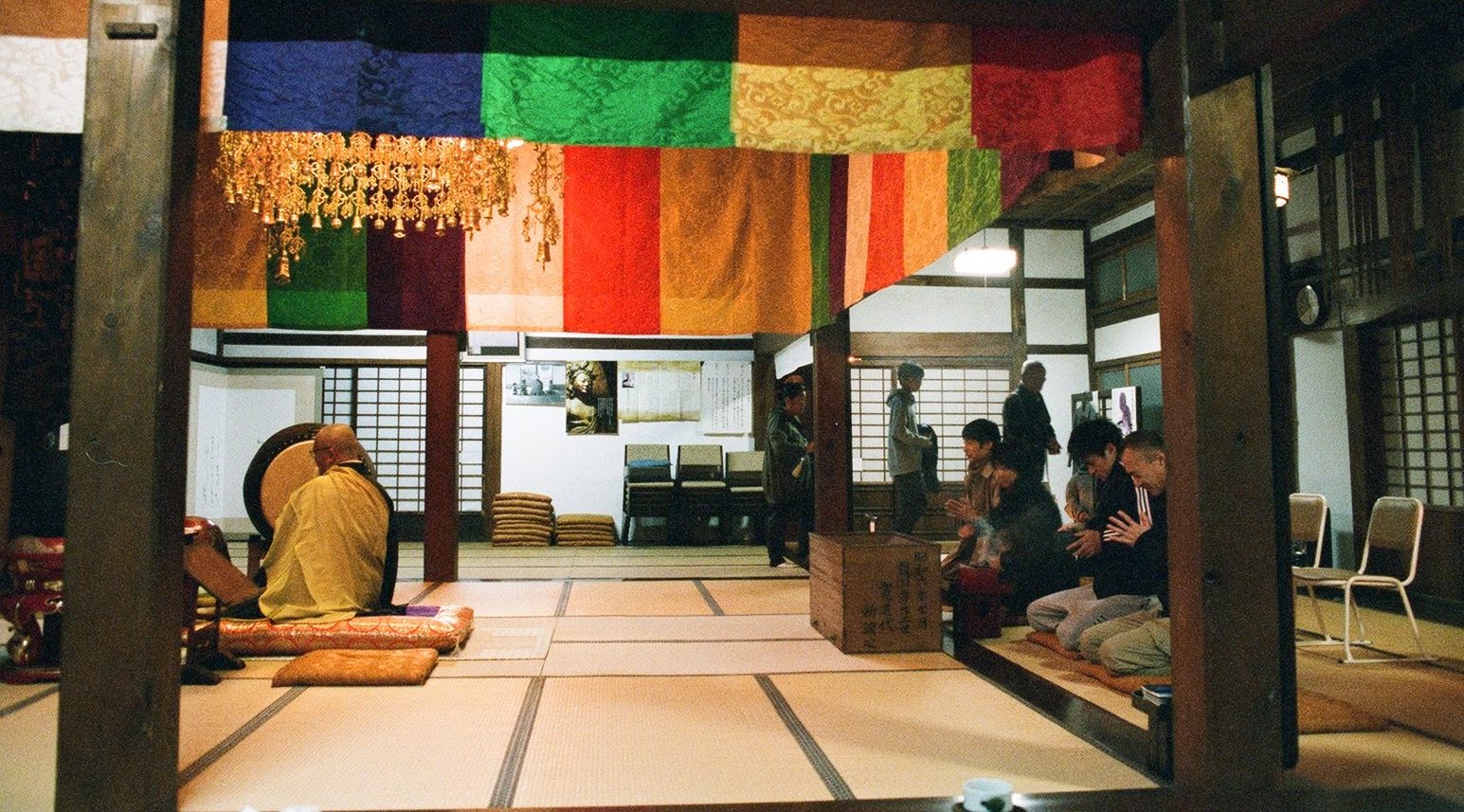 Japan does New Year quite differently than other countries. In fact, many people compare Japanese New Year to American Christmas. It is a day to be spent with family, rather than at a blowout party. In addition, there is also a religious element, with the majority of people paying a visit to a Buddhist temple or to a Shinto shrine.
I've lived in Japan for three years, but had never experienced a traditional Japanese New Year. So I was delighted when Chieno Ishimaru, a jizoku or wife of a Buddhist priest, invited me to join the New Year's Eve festivities at Ryuenji Temple, a Soto Zen Buddhist temple in Kanazawa. Nestled in the Edo-era Nomachi neighborhood, Ryuenji is noted for its large, atmospheric grounds that house an original bamboo forest and a few notable graves in its cemetery.
Life at a Buddhist Temple
Before meeting her husband, Chieno Ishimaru was a high school teacher. "My parents are — I don't think they are too religious, they are just normal. So we didn't go to temples at all," she explained. "I didn't know how tough or how busy it is to live in a temple and to work for the temple."
So how did this normal, small-town girl become a jizoku at a historic temple?
"My homeroom teacher's wife ran a beauty parlor, and my husband's aunt used my teacher's wife's beauty parlor. So my husbands' aunt and my teacher's wife met. And then, my husband's aunt talked about [him] — he's about late 20s, and he needs a good girl, or something like that. And the beautician thought of me. So she talked about me with her husband, my old teacher. And then she called my family, and then we met. Arranged marriage sounds strange for a lot of people, but our first meeting was arranged," she said.
Marriage naturally changes everything. But Chieno discovered that she quickly had a lot to learn about her new role as the wife of a Buddhist priest, from mundane tasks, such as memorizing the congregants' names, to more weighty tasks, such as hosting memorial services. "For the first five years, I did not know what to do. I had to be taught everything by my mother-in-law," she explained.
She added: "A long time ago, people had funerals at the temple, so just after I got married, a few families had funerals here. Then that family had to stay one or two nights before the funeral with the dead. It's important to us to share a last time together."
Chieno joined the jizoku funjikai, a group of priests' wives, and was inspired by her peers. "It is very important to show hospitality to people at temples," she said. "We must try to make as much effort as possible so people can relax, refresh, and calm down."
When she was 38, she eventually left her high school teaching position and became a part-time English teacher at an elementary school so that she could devote more time to her temple duties.
Now, Chieno's son has followed in his father's footsteps and become a priest, bringing youthfulness to this esteemed position. Chieno, her husband, and her son regularly discuss the future of the temple and brainstorm creative ways to preserve its customs.
Last spring, they began holding sutra tracing events twice a month. "It is a precious opportunity to write for about one hour with concentrating. Through this activity we could get to know many new people. They could know more about this temple and Buddhism by talking to one another. I believe this connection is really wonderful," she said.
New Year's Traditions
The main event for New Year's Eve occurs close to midnight at the temple. There's no raucous countdown to be found here, but a solemn ringing of the temple bell.
Chieno explained: "Ringing bells is a very old traditional thing for New Year's Eve. Here in Kanazawa, there are many, many temples with bells, but around this area, not so many. Maybe the other temples, big temples, have more people, so they have to wait for a long time. But here, you don't have to wait for a long time, and you can wait inside, even on a very cold day."
Typically, the bell is rung 108 times, the number of worldly desires as determined in Buddhist teachings. But at Ryuenji Temple, congregants are free to ring as many times as they want, to get rid of bad luck from the previous year and welcome in the new year.
"It's very, I think, fantastic, on a cold and quiet night. After [I got married] I started experiencing this type of quiet, kind of holy experience," said Chieno.
And, indeed, I did get to have this quiet, holy experience myself on New Year's Eve. It was a dark, still night, and, to my delight, a few flakes of snow started to fall as I made my way to the temple, adding to the magic of the occasion.
As I approached the temple grounds, I could see the glow of lights and hear chanting and the steady rhythm of drumming. Inside, a few congregants were kneeling, hands steepled in prayer, while Chieno's husband and oldest son chanted sutras. Soon, they began to prepare for the bell ringing, and as the clock creept closer to midnight, a steady flow of congregants streamed in, the air filling with incense smoke as they made their offerings.
Close to midnight, it was my turn to ring the heavy, metal bell. Chieno instructed me: "Pray a bit, then breathe a few times and hit the bell, but not too strongly. Then pray again. When the sound starts to fade away, you can hit it again."
I took a moment to reflect on all that had brought me to this point, and all that I wanted to take with me into the future. I took a few deep breaths as I swung the wooden mallet on it's chain, then gently struck the bell. The resulting sound — a deep, low "bong" — filled the air. I could feel the vibration throughout my soul, before it moved past me, out into the dark, silent night, declaring the arrival of the New Year.
Author: Maureen Stone