RUGBY | Hanazono is a Special Venue that Can Breed the Next Generation of Brave Blossoms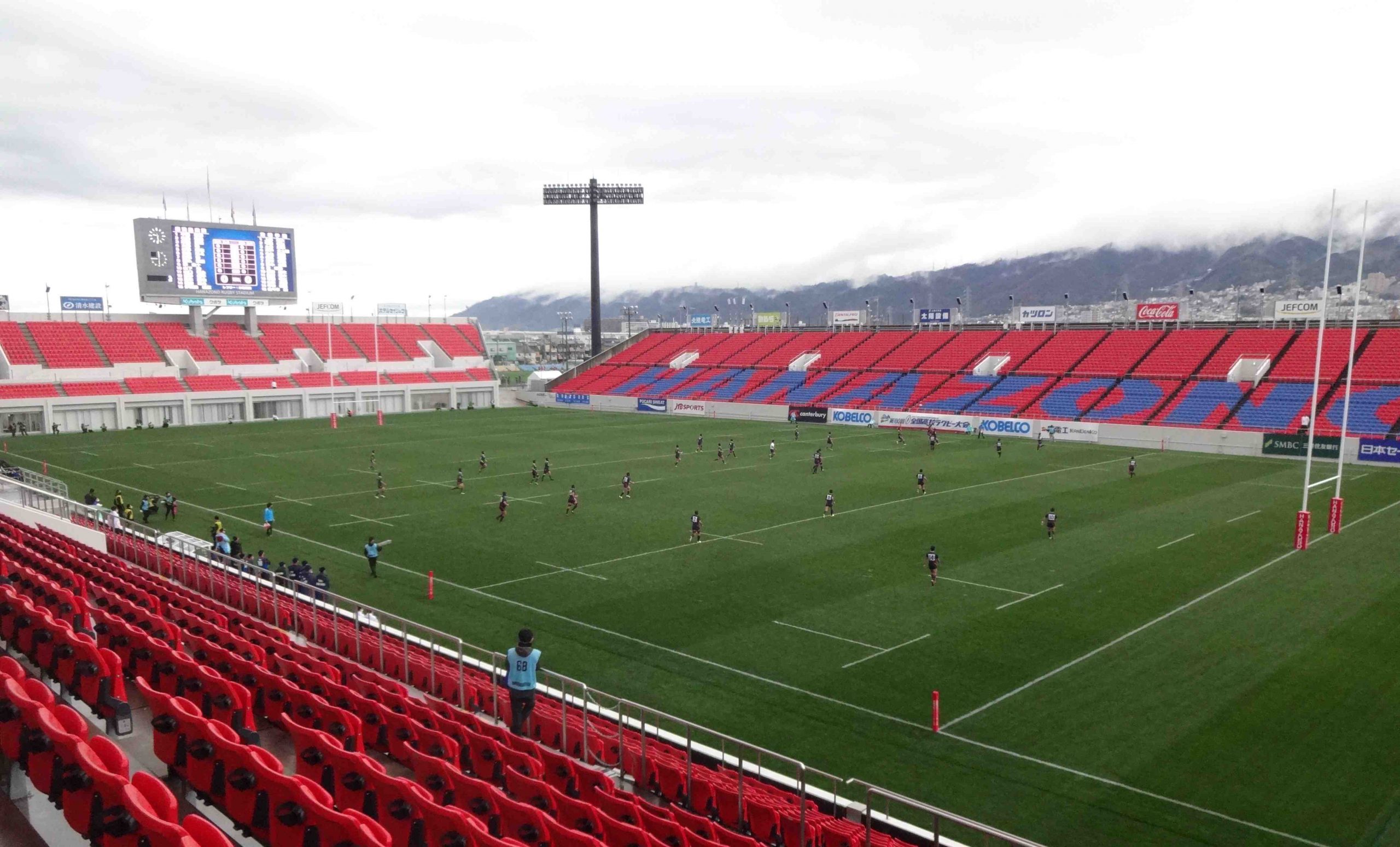 Toingakuen High School (Kanagawa Prefecture) defeated Kyoto Seisho High School 32-15 in the 100th National High School Rugby Tournament on Saturday, January 9, becoming champions for the second year in a row.
The historic school competition -– which first kicked off in 1917 -– marked its 100th occurrence across December and January, with the number of participating schools increasing from 51 to 63.
The latest tournament was the first one to take place behind closed doors, due to the COVID-19 pandemic. Nevertheless, the presence of dedicated teenagers giving their all in each and every game has remained constant over the past 100 years.
In 1962, the tournament venue switched to Hanazono Rugby Stadium in Higashiosaka, Osaka Prefecture. The facilities include three rugby pitches, one of which was used during the 2019 Rugby World Cup.
Rugby players of all levels want to play there, and the annual high school rugby tournament is referred to as "Hanazono." Hanazono, which translates as "flower garden," has become a hotbed for developing talent for the Brave Blossoms national team -– a team that charmed the world during the 2019 Rugby World Cup.


The 2019 national squad was known for including many players born overseas. But in fact, 20 of the 31 members played high school rugby in Japan.
Seventeen of the 20 have shone at Hanazono at some time or other, before going on to wear the red and white national jersey on the global stage in 2019.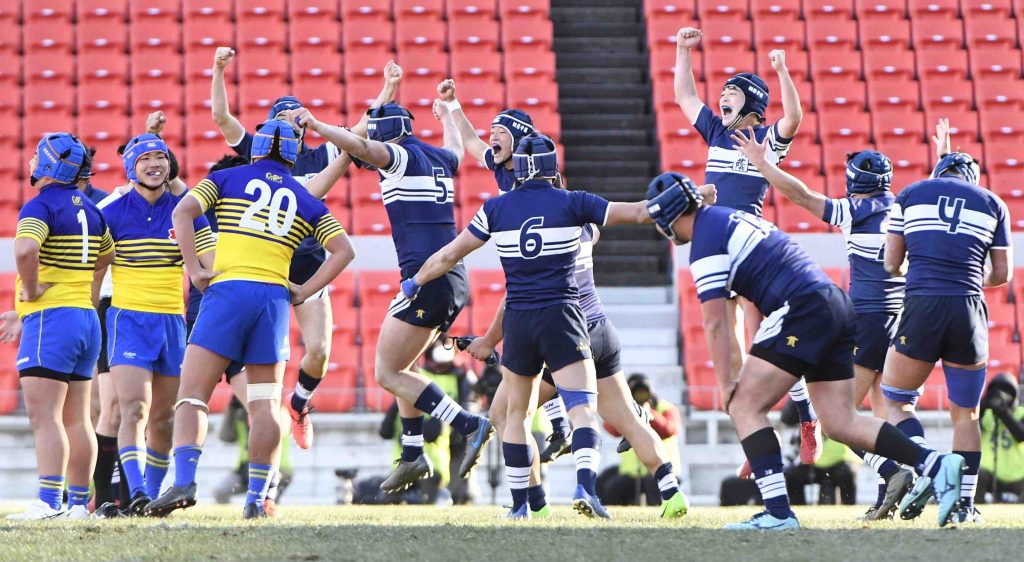 Hanazono Experience Inspires Players

Michael Leitch, the flanker who captained the Brave Blossoms in 2019, moved from New Zealand to Japan at the age of 15 to take part in an exchange program at Yamanote High School in Hokkaido.
After moving to Japan, Leitch tasted defeat at Hanazono -- but that proved to be a blessing in disguise. It made him realize where he was falling short. He worked on the physical and skill side of his game, progressed to Tokai University, and was selected to be part of the Brave Blossoms squad by then-coach John Kirwan.
Kotaro Matsushima, the fullback who plays for both the French team ASM Clermont Auvergne and the Brave Blossoms, helped Toingakuen High School to Hanazono glory when he was a junior in high school. Matsushima's speed stood out, and the super try he scored in a Hanazono semifinal -– when he ran 100 meters with the ball from behind his own try line -– is still talked about today.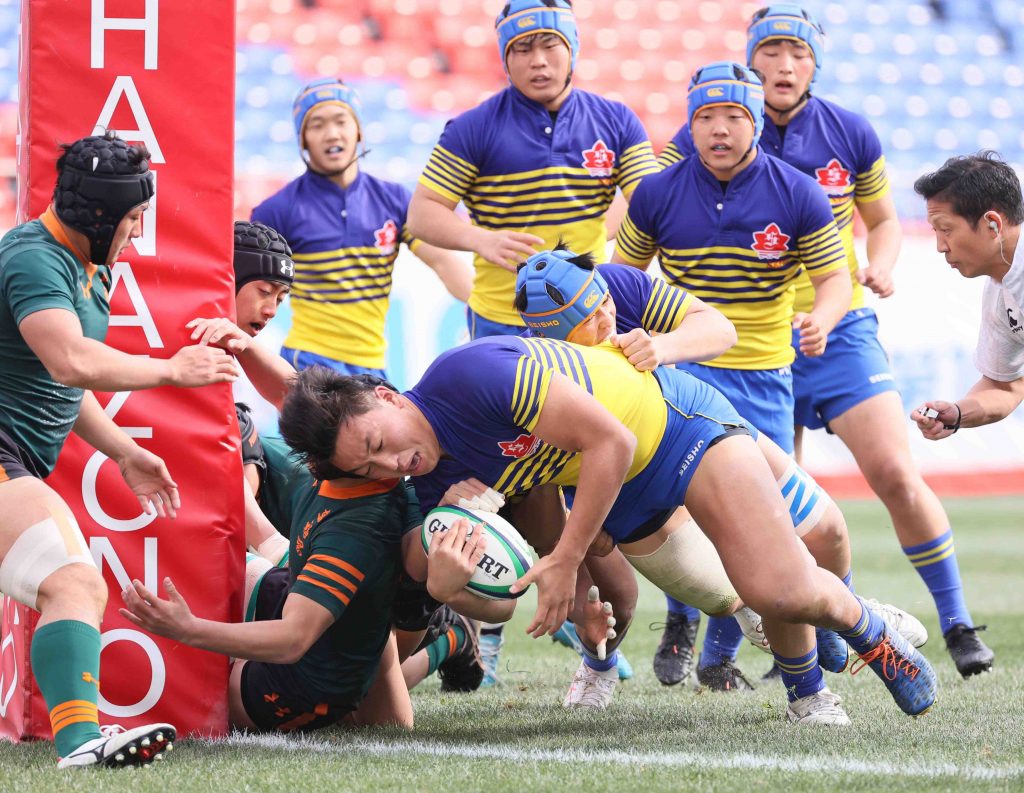 Some people say that the Hanazono tournament schedule is too intense, with matches taking place every other day to determine which prefecture has the strongest team. However, others think that Hanazono is a form of initiation, enabling teenagers to push themselves to the psychological and physical limit for the first time in their lives.
The adults seek out the youngsters' development, and the players get to know their potential and limitations before setting off for university or society.
But it is not just an initiation. Anyone who performs well in the tournament and gets selected for the high school national team, can gain a scholarship to a university with a strong rugby team. This has a significant impact on future career options.
There are some promising players among Kotaro Matsushima's juniors: Keito Aoki, who is 187 cm tall, weighs 110 kg, and plays the position of lock; Yoshitaka Yazaki, a fullback nicknamed the "next Matsushima," who scored three tries in a Hanazono semifinal; and Warner Dearns, a No. 8 from Ryutsu Keizai University Kashiwa High School who is 201cm tall.
Players with similar prospects to that of Aoki, Yazaki, and Dearns should be unearthed, and taken to the next level. The future of Japanese rugby –- with its hidden potential -- is bright.



Author: Hiroshi Yoshida, rugby journalist