Rui Hachimura Becomes First Japanese NBA Draft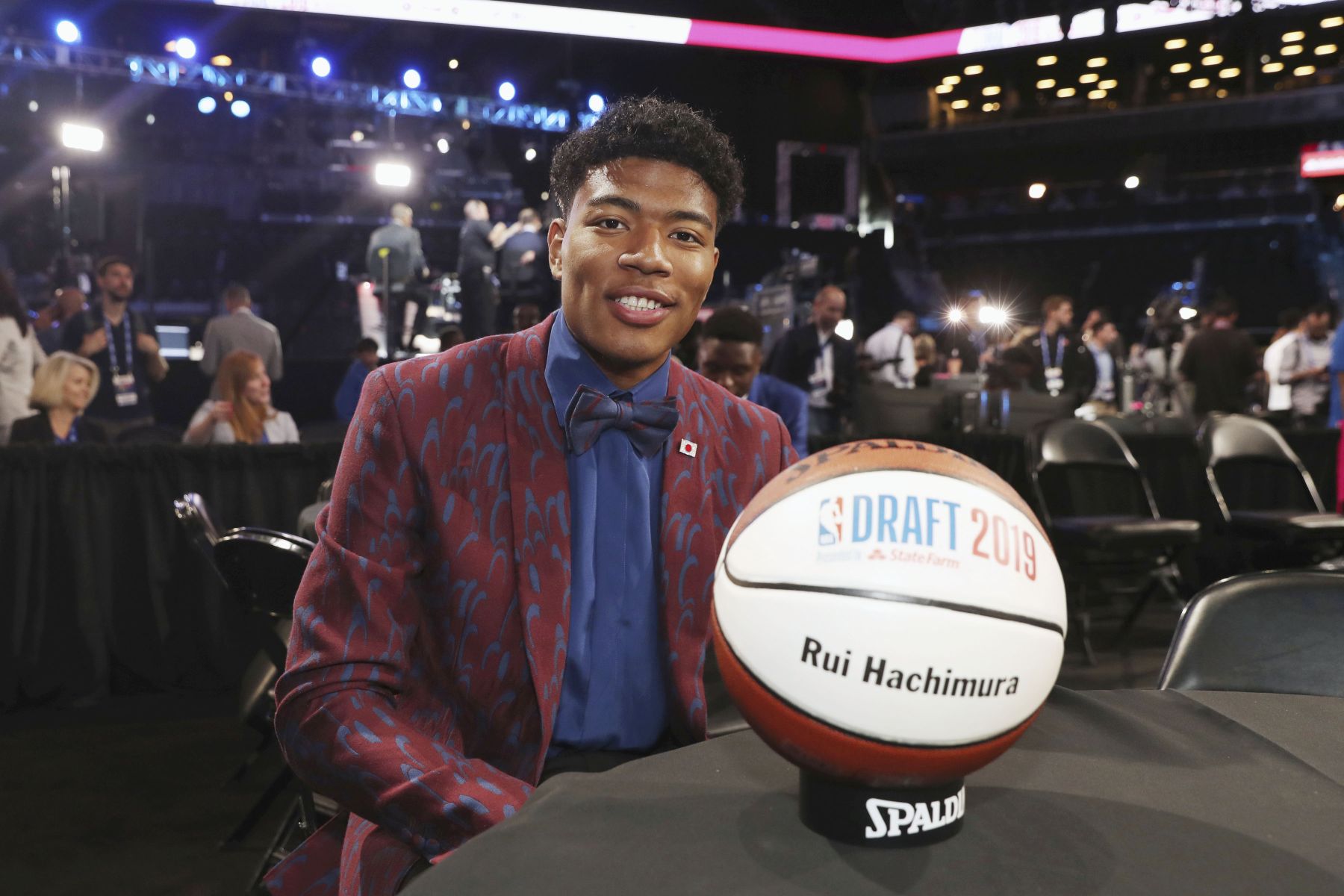 Rui Hachimura on Thursday night, June 20, became the first Japanese player selected in the opening round of the National Basketball Association draft when the Washington Wizards chose him as the ninth pick.
The 21-year-old played three seasons at Gonzaga University in Spokane, Washington State, USA, before declaring for the draft. He is joining a team which was hit hard by injuries in the 2018-2019 season, thereby missing the playoffs.
"It is crazy. It is unreal. It means a lot to me, my family, and my whole country. I am so thankful," said Hachimura after shaking NBA Commissioner Adam Silver's hand on stage, and sporting his newly-acquired Wizards cap.
"First of all, I want to thank my junior high school coach. He pointed at me the first time I went to practice and [said] I'm going to the NBA. I believe in him, I trust him. My high school coach, trainer, my college coach, teammates, I want to thank everybody."
Later, in a press conference, he also thanked expressly his parents: "To my father and my mother, for all the support they have given me, I want to thank them."
The Wizards only have four frontcourt players from last season's team under contract, according to Basketball Reference. The injury-plagued eight-time NBA All-Star Dwight Howard and the once highly-touted Jabari Parker are locked in as well as the team's 2018 draft pick Troy Brown, but Hachimura is confident his versatility will help him carve out a place.
"I can play both styles, defense and offense, I can impact the game at every position. I can get rebounds and push the ball, I can shoot and pass, I can help the team a lot," he said at the post-draft press conference.
"First of all, I want to play in the playoffs and help the team. I want a championship, that's the one thing I want to accomplish," he added.
He is theoretically the second Japanese to be drafted in the NBA after Yasutaka Okayama, selected as 171th pick in the 1981 by Golden State Warriors. However, he never played in the league, making this a historical moment for Hachimura.
The 203-centimeter, 104-kilogram Hachimura is incredibly athletic, he managed to up his stats during his time in high school and university. He pushed up his scoring from 11.6 to 19.7, with shooting percentage at 59%. In the 2017-2018 season, he was named Julius Erving Award winner as best small forward in the country.
But he also isn't forgetting his native Japan, as he grew up in Toyama Prefecture, born from a Japanese mother and a Beninese father. He showed the respect for his lineage even in the colorful suit he was wearing on the night, which had traditional designs on the lining. "I was raised as hafu Japanese and Beninese. That is the most important part of my roots, so I wanted to show that in my suit."
He further commented on the pin badge he was wearing showing the Japanese flag:
"For Japan, this gives it a chance for exposure, and be seen from the outside world. I thought that I had a duty to showcase my country."
On the stage just after he received the historical news, he concluded the short interview by saying, in Japanese, "Mina-san, yarimashita! Nihon hatsu no NBA desu!" (Everyone, I did it! I am the first Japanese NBA!).
Hachimura's supporters in Japan, including his junior high school coach Joji Sakamoto, welcomed the news of his draft selection.
"I told him to visualize his dream, but now it will be a reality," the 59-year-old Sakamoto said.
Hachimura had only words of praise for his junior high school coach. "He was the one that really did it. I think it would be great if the sport grew further in Toyama," he said.
Japan's Education Minister Masahiko Shibayama told the press how this might entice other students to aim for the top as well.
"It's really fantastic. By taking an active role in a league that is difficult for Japanese players to enter, he will give hope to many Japanese people," Shibayama said.
Author: JAPAN Forward