SAKANA & JAPAN FESTIVAL 2019: Tokyo's Favorite Seafood Fair is Back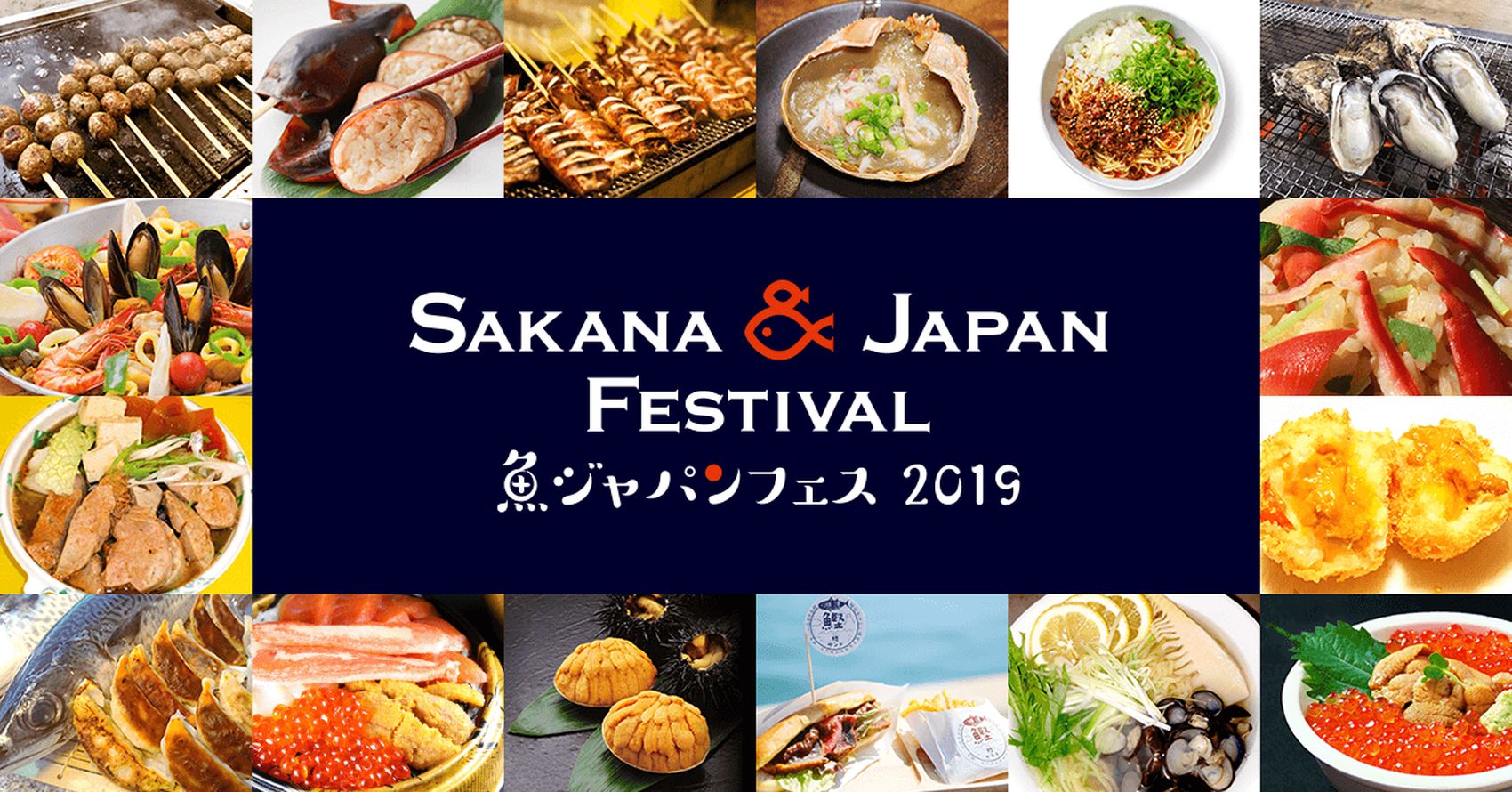 After the success of the Fisherman's Festival last November, Tokyo's favorite seafood festival is back, bigger and better than ever before.
The SAKANA & JAPAN FESTIVAL 2019, which runs from March 1 to March 3, seeks to bring the best of Japanese seafood and culture together in one of the best locations of Tokyo: Yoyogi Park.
Last autumn's fourth-consecutive Japan Fisherman's Festival 2018 was a resounding success. About 160,000 people came to Hibiya Park to participate between November 22 and 25. Customers were able to enjoy around 90 booths and 300 types of fish delicacies, and there were significant crowds despite the wet, wintery weather.
This time, in slightly kinder temperatures, the SAKANA & JAPAN FESTIVAL 2019 will take place at the mecca for such events: Yoyogi Park, at the doorstep of such convenient locations as Harajuku and Shibuya. It is a bigger location than Hibiya Park and promises to be an event that will not disappoint.
The highlight of the festival is set to be the area featuring SAKANA meals. Using typical ingredients from each region, it will showcase the best cooking from all parts of Japan. Visitors can look forward to the all-time favorite Anko Kan Nabe, a hot pot with monkfish liver as a central ingredient. Known as the foie gras of the sea, this delicacy from Miyagi prefecture combined with green onions, tofu, and koji miso paste to become the most popular dish last November. It promises to be popular this time around as well.
Another favorite item to look forward to is sea urchin from Fukushima prefecture. This particular dish is prepared by putting the sea urchin over a shell, then baking it. It is a cooking technique that has been passed down in Fukushima for generations and is among the region's most popular recipes since the Meiji Era. The heat of the flame brings out the sweetness of the sea urchin, making it a must for foodies who want to try a different way of eating this delicacy.
Finally, delicacies from Hokkaido are among the favorites of fish lovers. Riding on this wave, the Hokkaido rice bowl is a particularly popular menu item. It features five types of seafood: sea urchin, salmon, crab, squid, and salmon roe rice.
There will also be an area where festival goers can buy souvenirs. And, for those who suffer from a bit of fish-overload, there will be Japanese sweets, as well as other food and vegetables from all over Japan.
The festival also offers a place to experience Japanese culture. For those coming with kids — or just seeking a bit of entertainment — there will be a stage to entertain customers throughout the event.
Entrance is free, so it's a good excuse to spend time in the spring sunshine!
What are you waiting for? Find more information about the event here.