Sanrio's New Game 'Hello Kitty Island Adventure' Lands on Apple Arcade: Here's What to Know
Trying the new game Hello Kitty Island Adventure led to an enchanting adventure of fun and friendship with beloved Sanrio characters and multiplayer gameplay.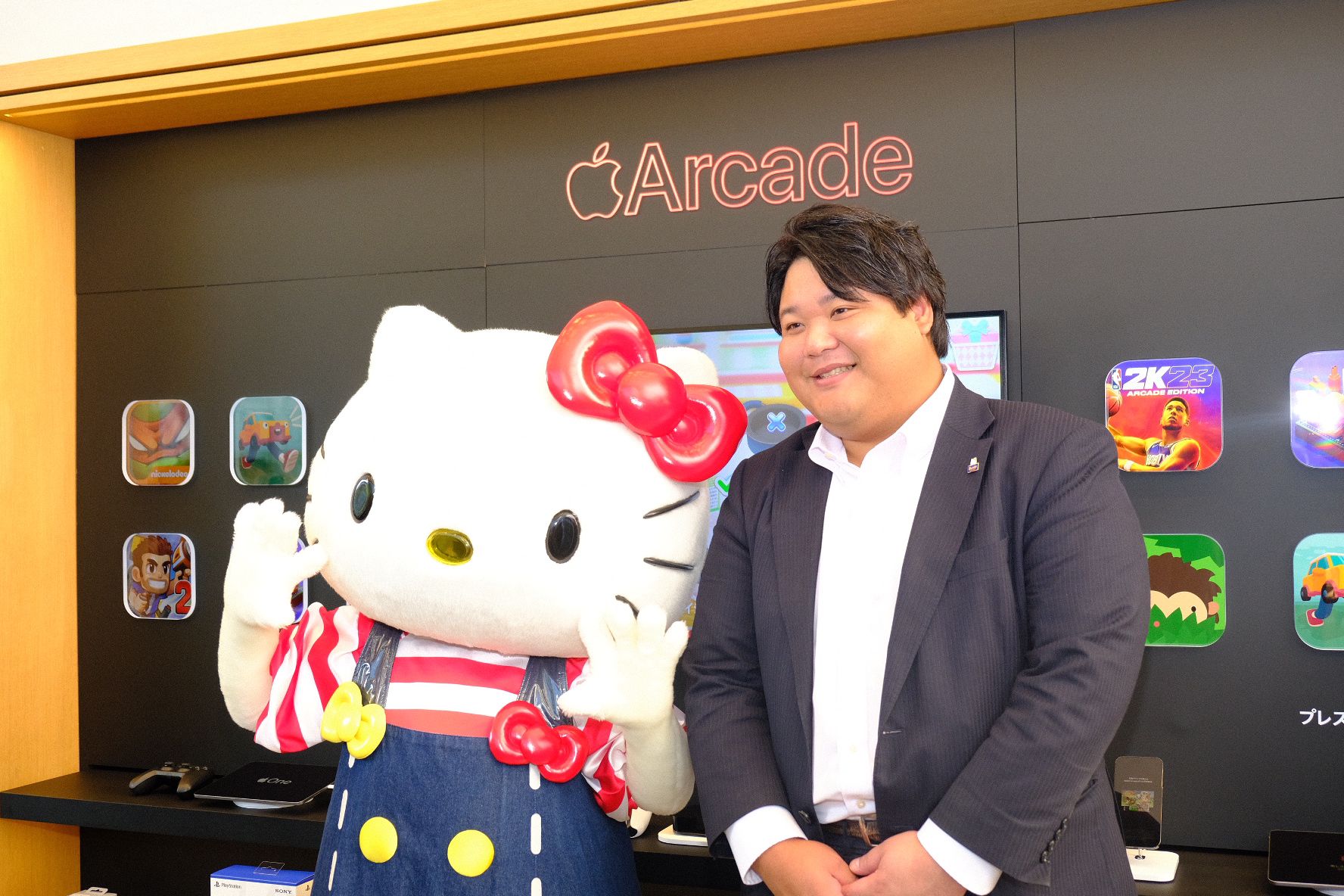 Excitement and joy filled the bustling streets of Omotesando on July 25 as fans and passersby were treated to a delightful surprise. Sanrio's beloved character Hello Kitty made a surprise appearance at the Apple Store in Tokyo's Omotesando neighborhood. She was there to celebrate the upcoming launch of the Sanrio characters' social simulation game, Hello Kitty Island Adventure on Apple Arcade.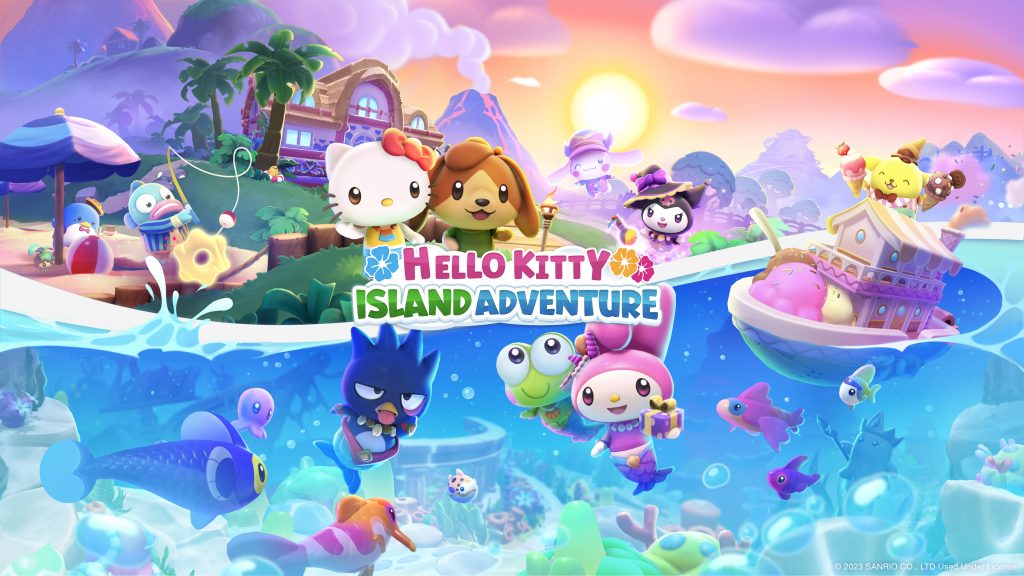 Starting July 28, the game is set to be available for all eager players.
The atmosphere was electrifying as soon as Hello Kitty stepped into the crowd. People couldn't resist taking out their smartphones to capture the momentous occasion.
Inside the Apple Store, too, visitors snapped commemorative photos in front of the Apple Arcade pop-up on the 1st floor.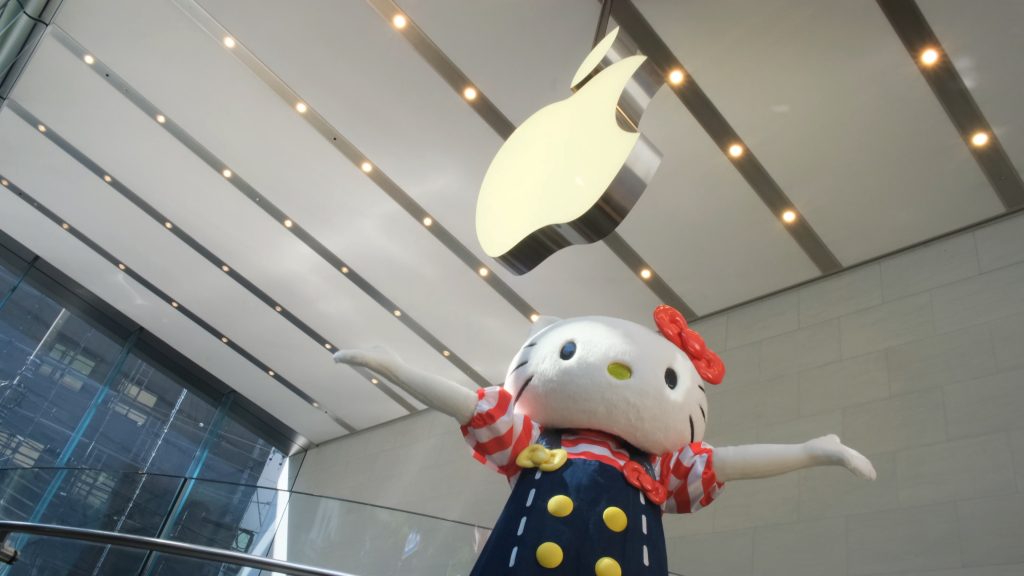 To everyone's delight, Hello Kitty engaged in cheerful interactions with the Apple Omotesando staff, spreading smiles wherever she went.
Following Hello Kitty's enchanting appearance, the press gathered on the store's basement floor sales level.
There, Tomokuni Tsuji, President and Representative Director of Sanrio Co, Ltd, met them with a special greeting.
Expressing his excitement about the game's launch, Tsuji highlighted Sanrio's longstanding philosophy of promoting harmony and friendship among all individuals.
Sanrio is also a global entertainment company. On that point, Tsuji stressed how the company recognizes the importance of embracing digital challenges to meet the expectations of their fans around the world. The new game is one way Sanrio's taking on that challenge.
Sanrio President Shares His Gameplay
The Sanrio president, it turns out, has his own favorite aspects of the game. After playing Hello Kitty Island Adventure, he praised the game's adorable 3D CGI cuteness and the unique expressions of each character. Moreover, he commented, the graphics bring out the captivating charm of the Sanrio universe like never before.
He was particularly pleased with how the game beautifully incorporates elements of friendship into each character's storyline.
Game Overview
Hello Kitty Island Adventure introduces players to an enchanting open-world life simulation that falls under the category of social simulation games.
Forging strong bonds of friendship with beloved Sanrio characters is its primary objective. The friends it brings along on thrilling adventures include, of course, Hello Kitty, Kuromi, and Cinnamoroll.
"Big Adventures Park" serves as the stage. In that setting, players discover the beauty of friendship as they navigate through various challenges and spread joy. This, too, aligns with Sanrio's timeless values.
The game employs mechanics like "Friendship Level" and "Gifting." Using these enables players to deepen their connections with Sanrio characters over time.
From its initial launch, players will be able to interact with 18 adorable characters, each with a distinct personality and charm.
Additionally, there will be special events for friends playing the game during the first thirty days. Limited edition items will also be made available exclusively during this period. Furthermore, future updates will feature new costumes, areas to explore, and exciting visitors to your game.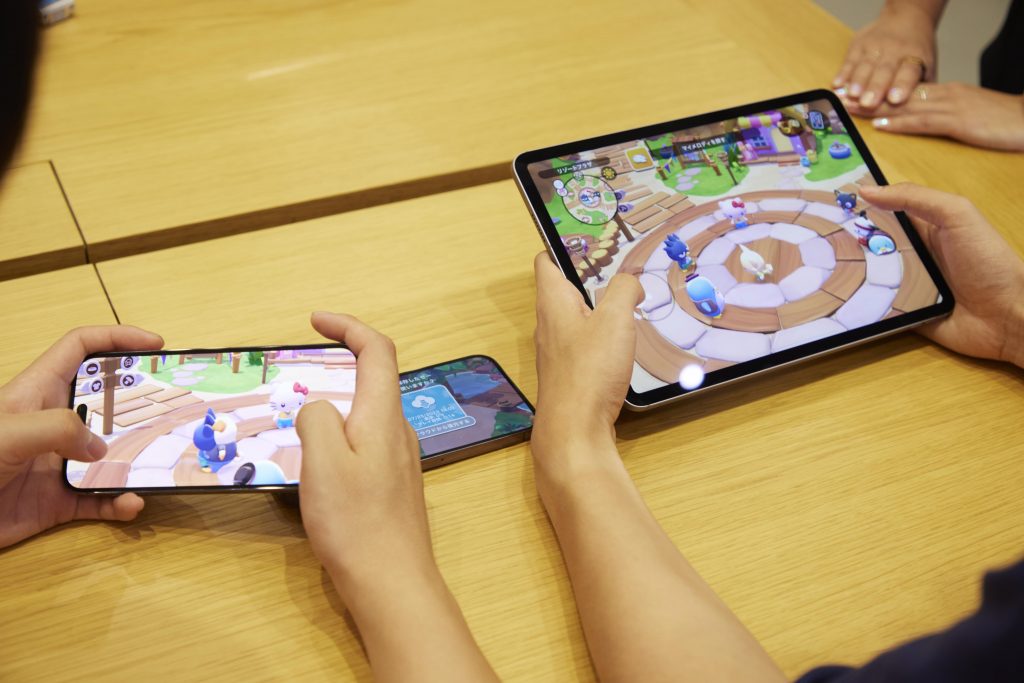 One of the fantastic features of Hello Kitty Island Adventure is its robust support for multiplayer gaming. Players can join forces with friends or interact with fellow enthusiasts from around the world while embarking on delightful adventures together.
Whether it's exploring the enchanting landscapes, completing quests as a team, or exchanging gifts with one another, the multiplayer aspect adds an extra layer of enjoyment and social interaction to the already charming gameplay.
Author's Review
During my playthrough of Hello Kitty Island Adventure, I was utterly captivated by the overall gaming experience.
I stumbled upon locations with unique dress codes my character had to follow to enter. Dressing up in various outfits and accessories to comply with these quirky rules also added a delightful twist to the adventure. It also resulted in moments of both hilarity and enjoyment.
Hello Kitty Island Adventure knows how to infuse fun and laughter into the gaming experience.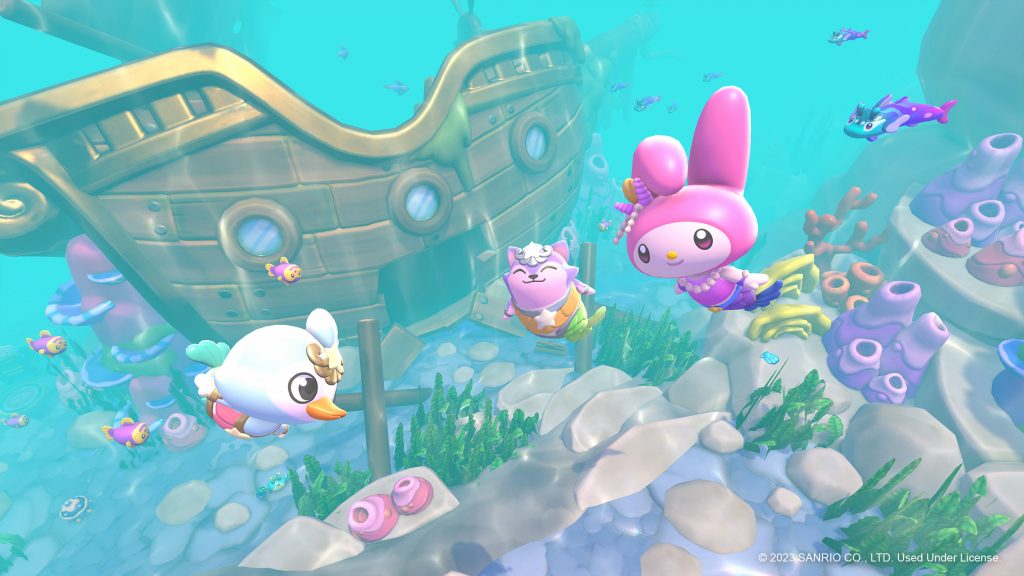 On the mechanics, too, the game's intuitive controls and exciting quests drew me into its enchanting world. Momentarily, I forget the purpose of my presence, which was to conduct an interview.
Exploring the island alone proved to be an enjoyable adventure, with hidden areas yet to be uncovered. All of the quirks added depth and excitement to the gameplay.
For me, the highlight of the experience was having all the beloved Sanrio characters together, especially the rare appearance of Chococat. Fans worldwide should get ready for a truly delightful treat.
Stay Tuned!
Mark your calendars for Friday, July 28. That is when Hello Kitty Island Adventure will be available on Apple Arcade. Hello Kittie fans and gamers, get ready to immerse in the land of Hello Kitty Island Adventure on Apple Arcade. It's a unique opportunity to join the world of Sanrio characters, spreading joy and forging bonds of friendship that will last a lifetime.
From there, look forward to embarking on a heartwarming journey filled with friendship, love, and laughter!
RELATED:
Author: Shaun Fernando