Sapporo is Snowed In, and it's All Natural
Winter Olympics in its Future? As the second snowiest city on earth, Sapporo is used to some rather heavy snowfall. This year, in contrast to dry Beijing, the city reels under layers of white fluff.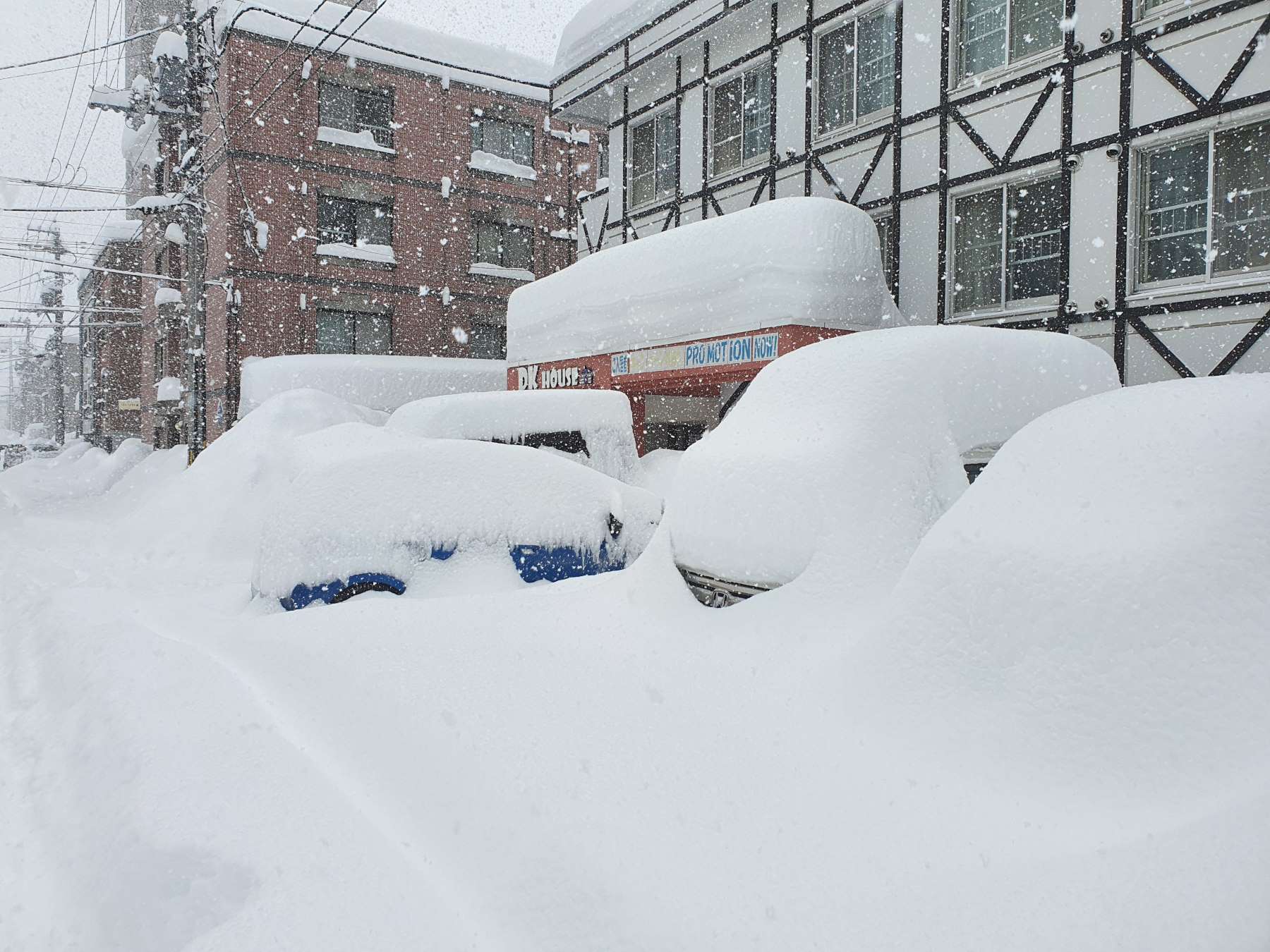 "I can't leave my house," Natsumi apologizes. Her vehicle had been barely visible under a mountain of white powder snow. After two hours of shoveling and clearing snow from her car and driveway at her home in Sapporo, Natsumi still had nowhere to go. The city's snowplow had not shown up to clear the streets around her home, leaving her and her dug-out car stranded.
Sapporo´s residents are used to snow. Hokkaido´s biggest city hosts an annual snow festival and has "sand boxes" with bags of anti-slip stones installed at street crossings. It also held the Winter Olympics in 1972, with natural snow, obviously.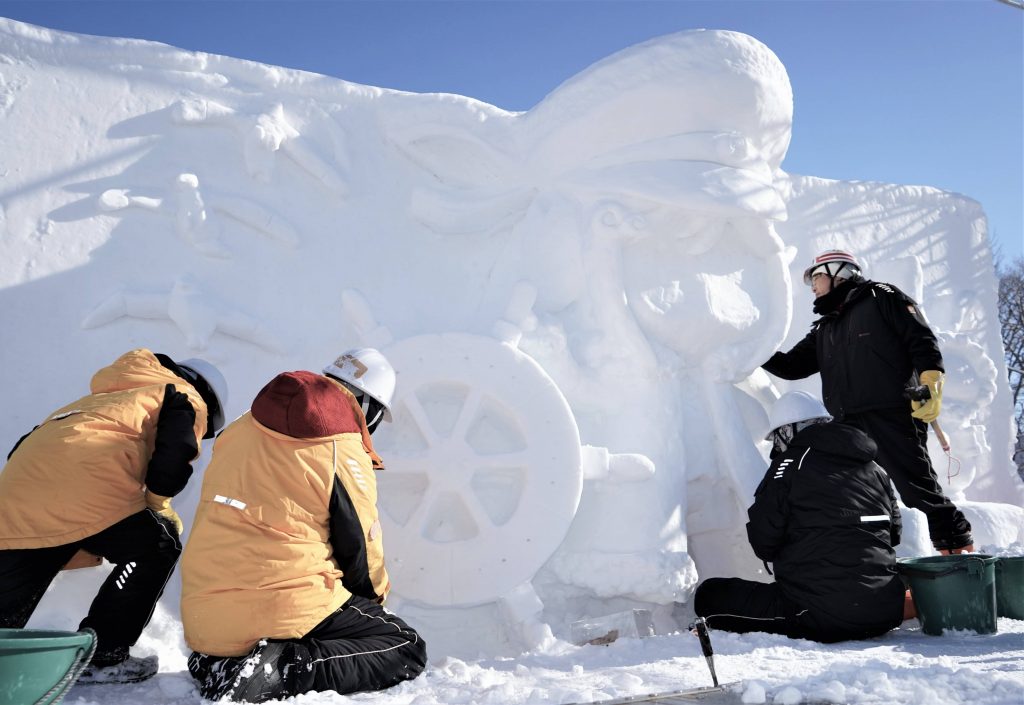 This year, however, the snowfall has been unreal. On Sunday February 6, a record 60 centimeters of snow fell over a period of 24 hours. The accumulated snow from the preceding days in the city reached 133 centimeters at some locations.
Bus and train services had to be canceled, while the city's iconic Odori Park, home of the annual Snow Festival, looks like a snow park.
As the city is buried in snow, residents are complaining about the lack of snow clearing, barely passable roads and walkways and hours of snow shoveling with no place to put the white powder.
For weeks Natsumi has been shoveling the snow from her driveway and front of her house into her garden, where a hill of about five meters has formed that now reaches halfway up the trees.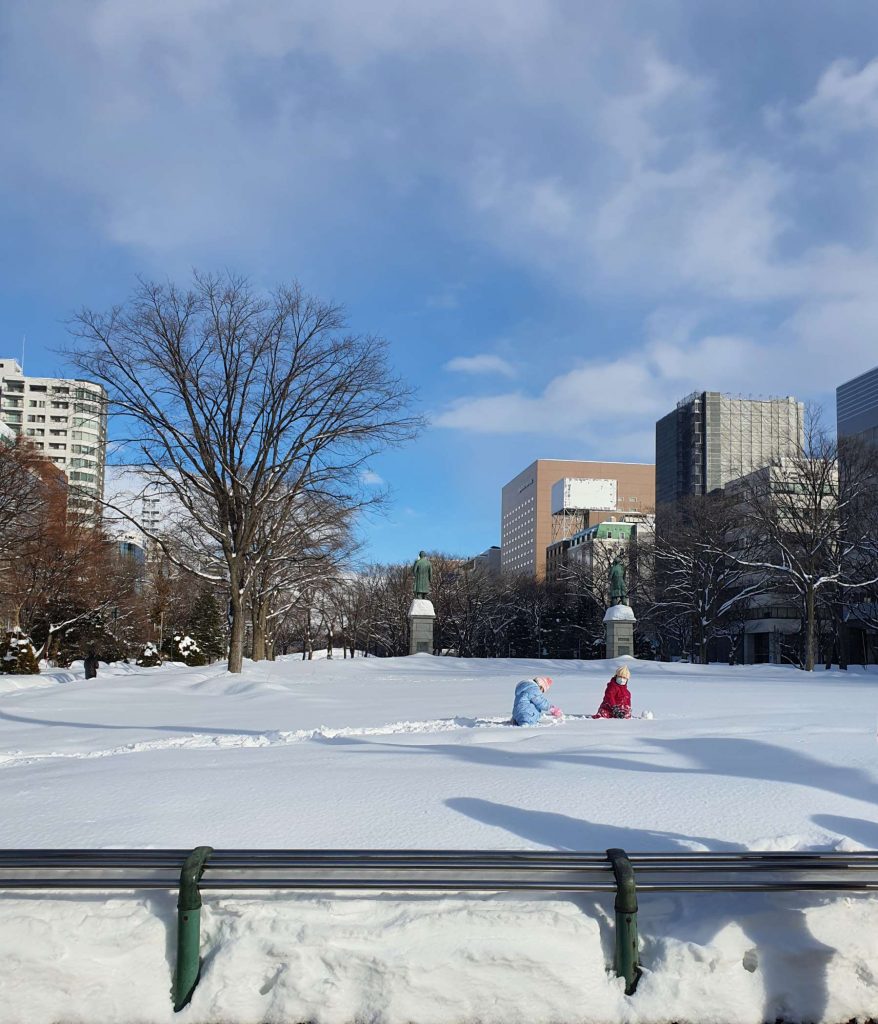 Residents living in houses and buildings without any space are putting removed snow onto street corners or the side of the roads. In the process, bus stops have vanished, postal boxes and bicycles have disappeared, and traffic lights are barely visible.
Streets are gridlocked with motorists who try to navigate their way between towering walls of snow. Pedestrians are struggling to find ways to pass each other on narrow trails over what used to be a pedestrian walkway. Elderly people are using brooms or ski poles to keep their balance when they leave their homes on foot.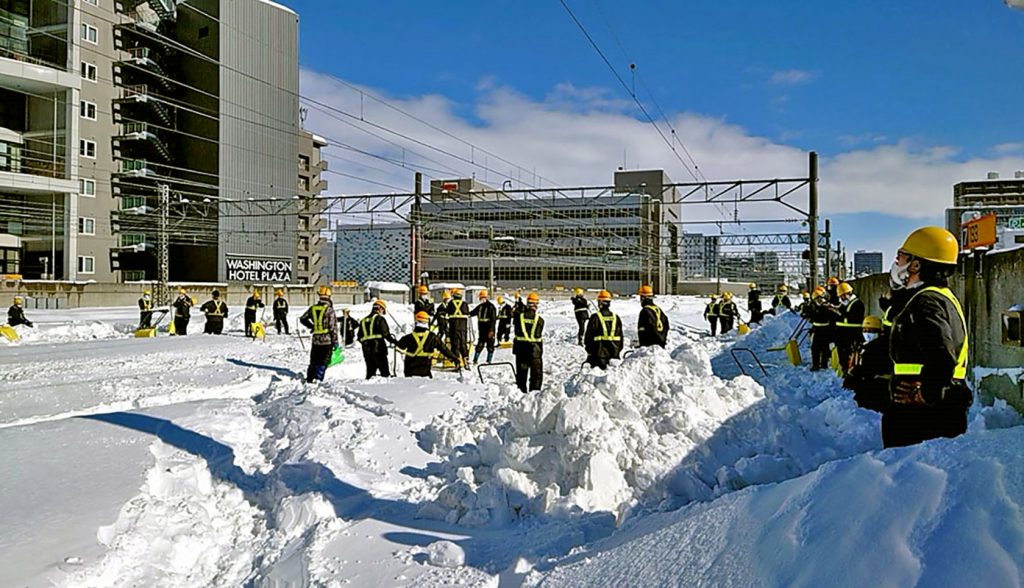 On Monday and Tuesday JR Hokkaido canceled trains service around Sapporo, leaving commuters stranded. Meanwhile, railway workers cleared the deep snow from railway tracks.
Many bus services have also been suspended. "Roads are narrower now due to accumulated snow," the Hokkaido Chuo Bus company announced on twitter, explaining why it was not running buses.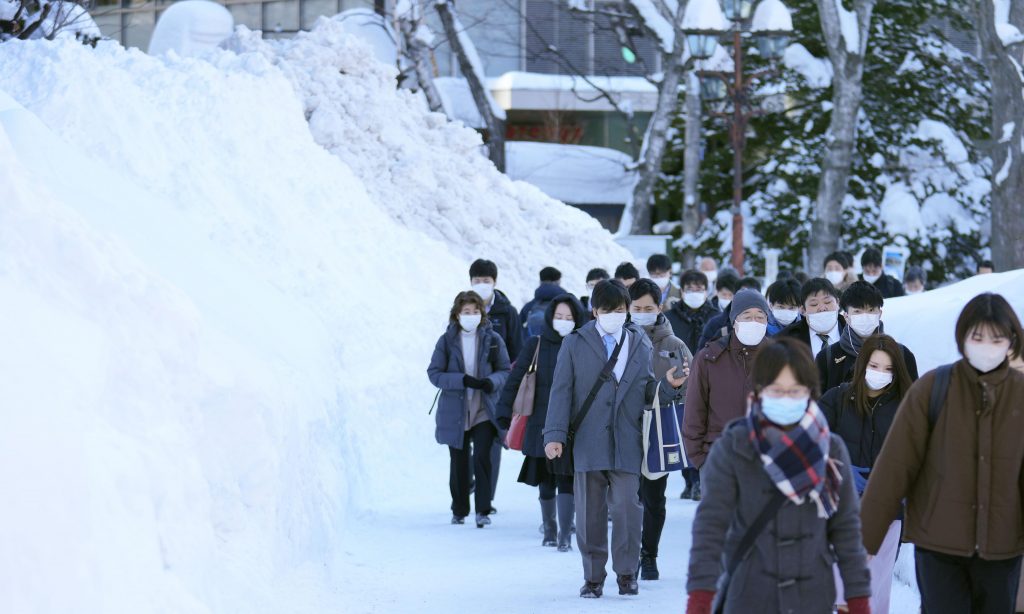 Flights have also been canceled, leaving the city of 1.9 million inhabitants pretty much cut off from the rest of Japan.
The city is urging residents to check that exhaust pipes from heaters are not covered with snow because of the danger of carbon monoxide poisoning. Garbage collection has been paused. Companies are trying to find more workers to clear snow from roofs to avoid buildings from collapsing and other structural damage.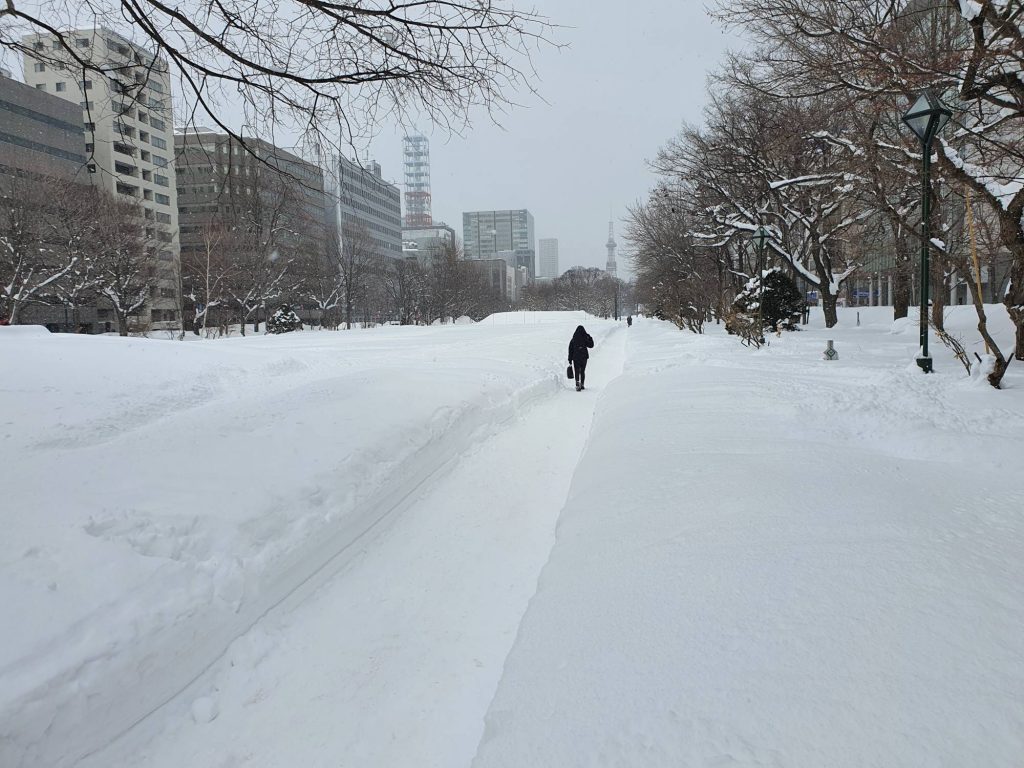 Snow and More Snow
Until this year, Sapporo residents rarely encountered traffic problems during the long winter season, and only the occasional ホワイトアウト ("white out") blizzard stopped flights and trains for a day. An army of workers with snow plows, trucks, diggers (excavators) and air hammers cleared the streets every night, keeping the city running.
This year, however, it is all very different. Therefore, the blame game is going strong between the city and its irritated inhabitants over who is responsible for this year's snow crisis.
The city insists it's just too much snow, and traffic is less because many people are working from home due to the pandemic. But residents insist the city just wants to save money and does not properly remove the snow in trucks and ferry it out of the city into the hinterlands as it used to.
Under pressure, Sapporo's mayor Katsuhiro Akimoto has promised to clear up all streets properly.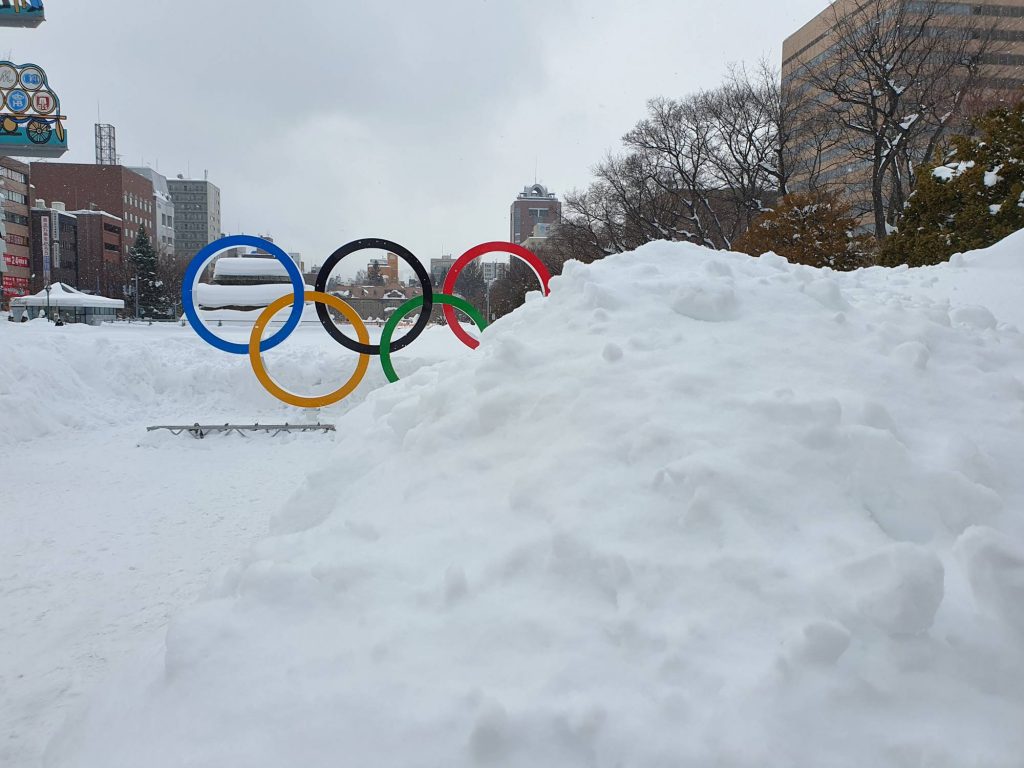 Opportunity in the Making
Amidst the ongoing snow crisis, Mayor Akimoto has also sensed that it is a good time to promote Sapporo as a future host for the Winter Olympics. Gently trolling Beijing's snowless Winter Games where snow cannons provide all the white cover, Sapporo has placed the five Olympic rings in Odori Park where they are surrounded by meters of pristine, natural powder snow.
Akimoto very much hopes to promote Sapporo for the Winter Games of 2030. The city is happy to cite from a recent study that names Sapporo as the only city in the world that will still be blessed with good conditions to hold Winter Games at the end of the 21st century, despite global warming.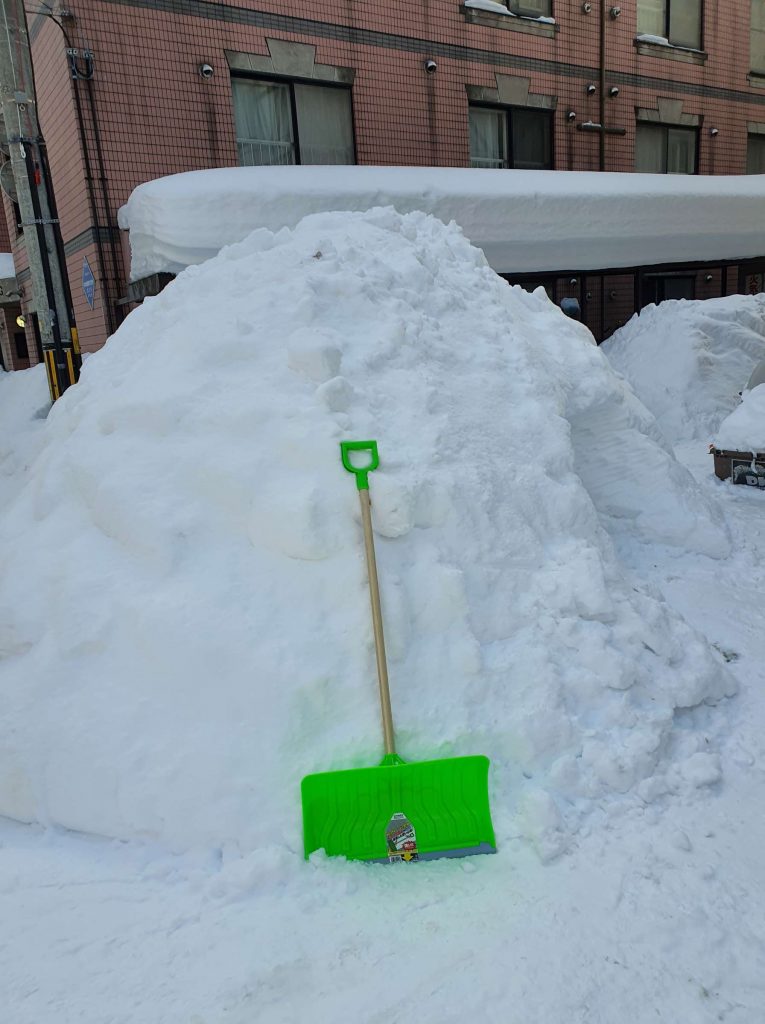 The authors of the study write: "By mid-century the number of reliable hosts declines to four (Lake Placid, Lillehammer, Oslo, and Sapporo) and by the end of the century only one location remains reliable (Sapporo)".
Until then, Sapporo residents will have a lot of snow to shovel.


Author: Agnes Tandler (Sapporo)
Since the start of the pandemic in 2020, Agnes Tandler has been based in Japan, where her reporting covers COVID-19 for a daily healthcare newsletter in Germany. Find other essays and reports for JAPAN Forward here.