Shahryar Awaits First Race in Japan This Year at 166th Tenno Sho
The 2021 Tokyo Yushun winner competed in big races in the United Arab Emirates and England in March and June, respectively, before returning home.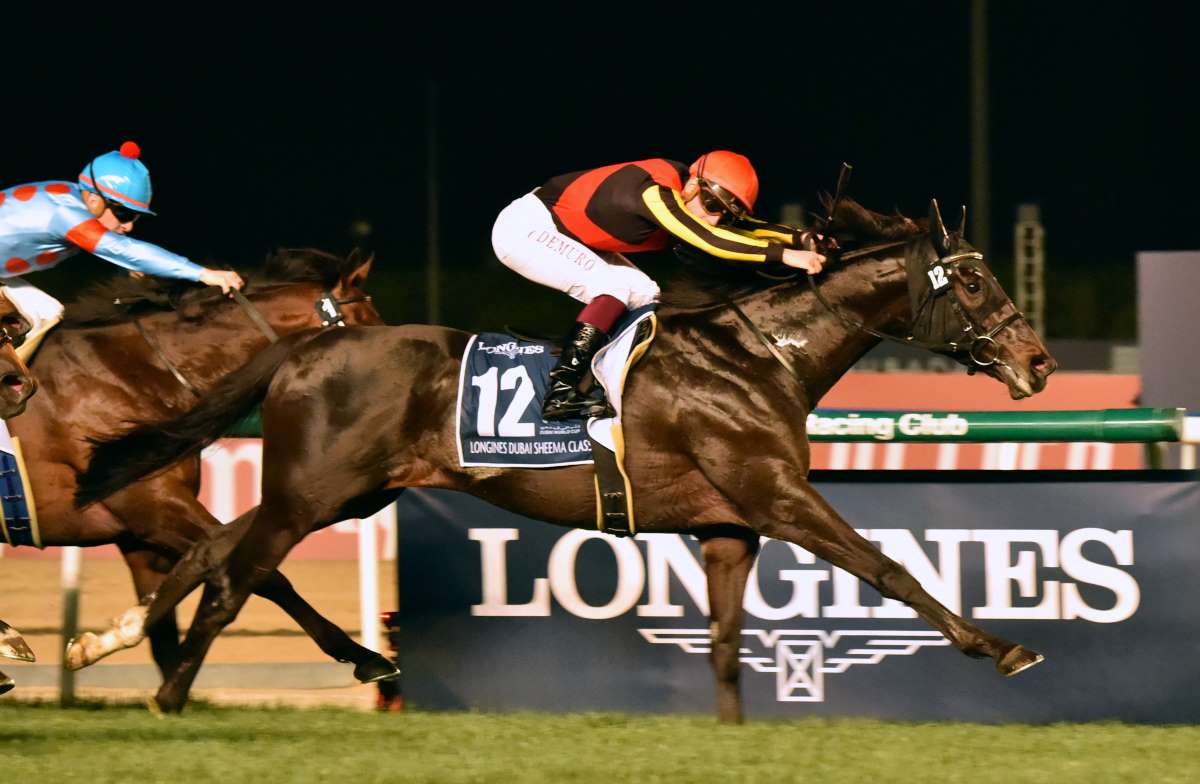 The 166th Tenno Sho (Autumn), a prestigious Grade One race contested at a distance of 2,000 meters on the turf at Tokyo Racecourse, will be held on Sunday, October 30 to decide the middle-distance champion of the autumn season for horses aged 3 and older.
Among the entries are last year's Tokyo Yushun (Japanese Derby) winner Shahryar, who is making his return to domestic races; Jack d'Or, who won his second group race in the Sapporo Kinen (G2) in August; Geoglyph, this year's Satsuki Sho (Japanese 2000 Guineas) winner; Equinox, who finished second in the Satsuki Sho and the Japanese Derby; and Panthalassa, who finished in a dead heat with Lord North at the Dubai Turf in March.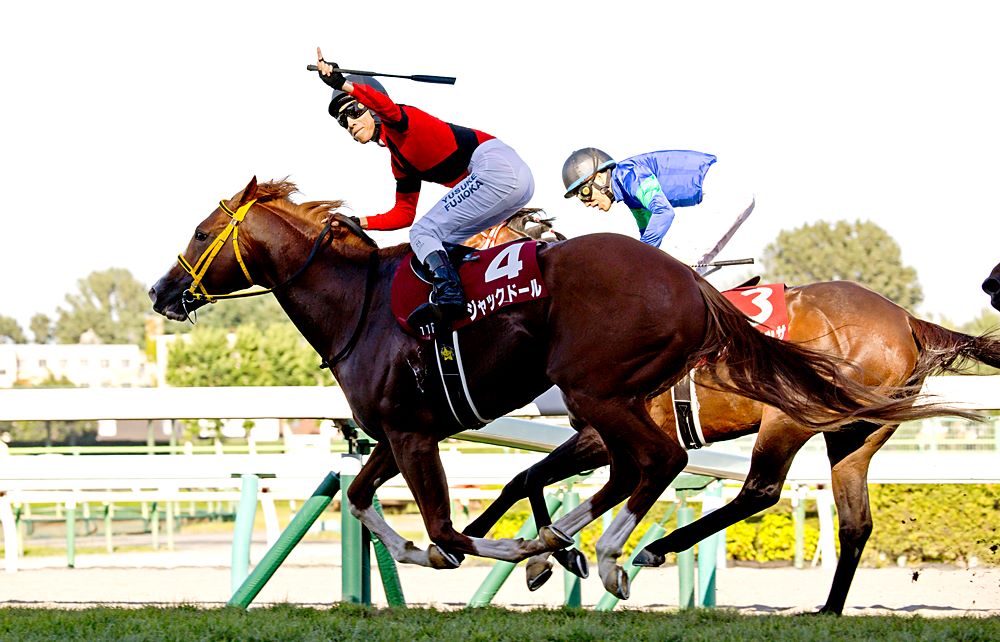 Join JAPAN Forward and Weekly Gallop as we share some of the backstory on Shahryar and other top contenders in Japanese horse racing today.

Shahryar is Back in the Spotlight
Making a full return to domestic racing is Shahryar, who started the year two races ago in the Dubai Sheema Classic on March 26. He chased third on the inside while the Japanese thoroughbred Authority led the pack. In the final stretch, he took the lead with 100 meters remaining and won his second G1 race by a neck over BC Turf champion Yibir, who chased him from the outside.
His first race abroad brought immediate results. Many Japanese Derby winners, including Deep Impact, Orfevre and Kizuna, have attempted to win G1 races overseas. But this was the first time in history that a Japanese horse won a G1 race abroad.
The Prince of Wales's Stakes (June 15), Shahryar's last race in England, featured a small field of five horses. Shahryar got off to a good start and ran in second place throughout the race. But perhaps the undulating course and heavy ground had an effect on him. He was unable to get up to speed in the stretch and finished fourth.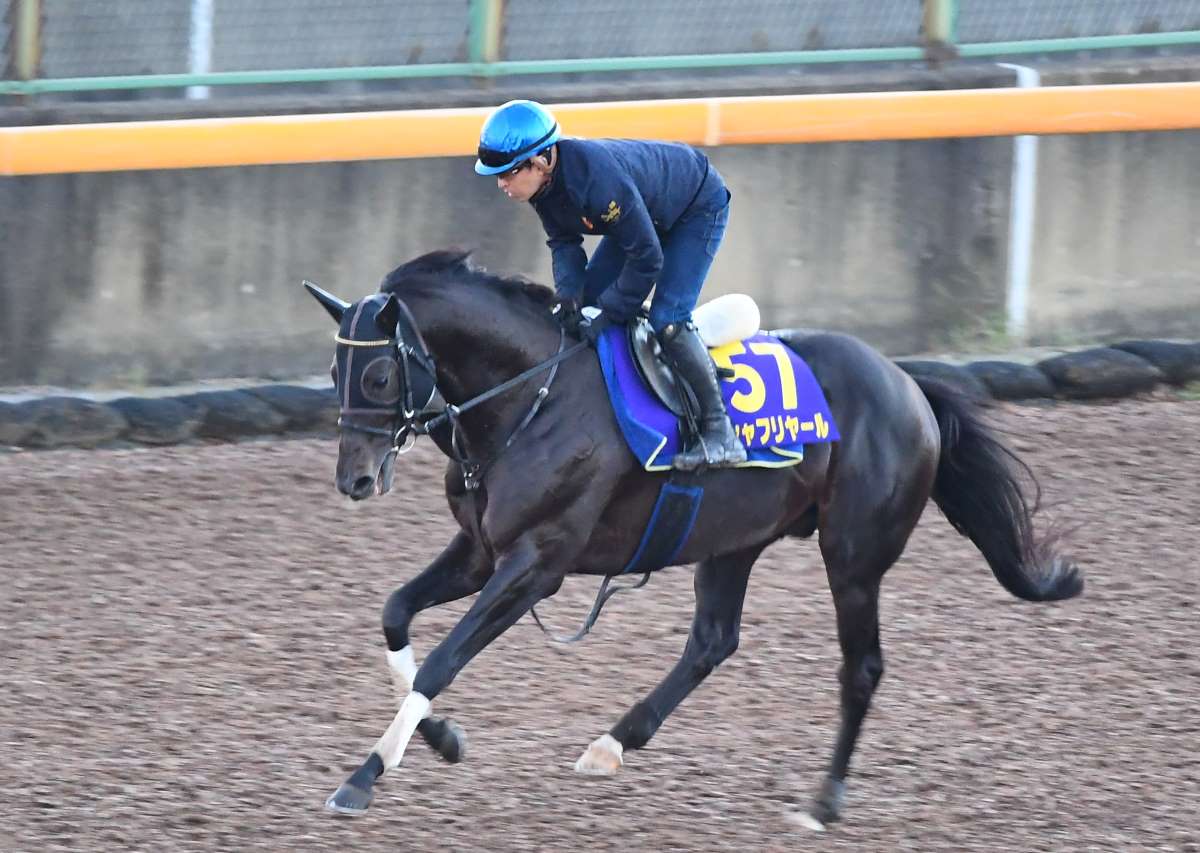 Preparations for Tenno Sho
After the race, his owner, Sunday Thoroughbred Club, announced that he would proceed to the Tenno Sho (Autumn) as his return race to domestic racing, with the Japan Cup on November 27 as his major goal. He returned from Northern Farm Shigaraki in Hokkaido to Ritto Training Center in Shiga Prefecture on September 16, and has been training carefully.
His workout on October 19 was on a woodchip flat course with jockey Yuichi Fukunaga, though Cristian Demuro is scheduled to ride him in the actual race. Shahryar ran with his 3-year-old stablemate Eikai McEnroe. Although he started out a length behind, Shahryar was able to accelerate down the stretch and finished together with Eikai McEnroe, running six furlongs in 86.2 seconds, including his final furlong (about 200 meters) in 11.6 seconds.
"He is moving very well," said Fukunaga, who will ride Geoglyph, Shahryar's rival, in the race. "His condition has improved since the previous week (October 13). The time was a little slow, but his running is the best I've ever seen. He has always been a horse with high potential, but now he is growing in areas where we thought he could still develop. He is improving at a high level."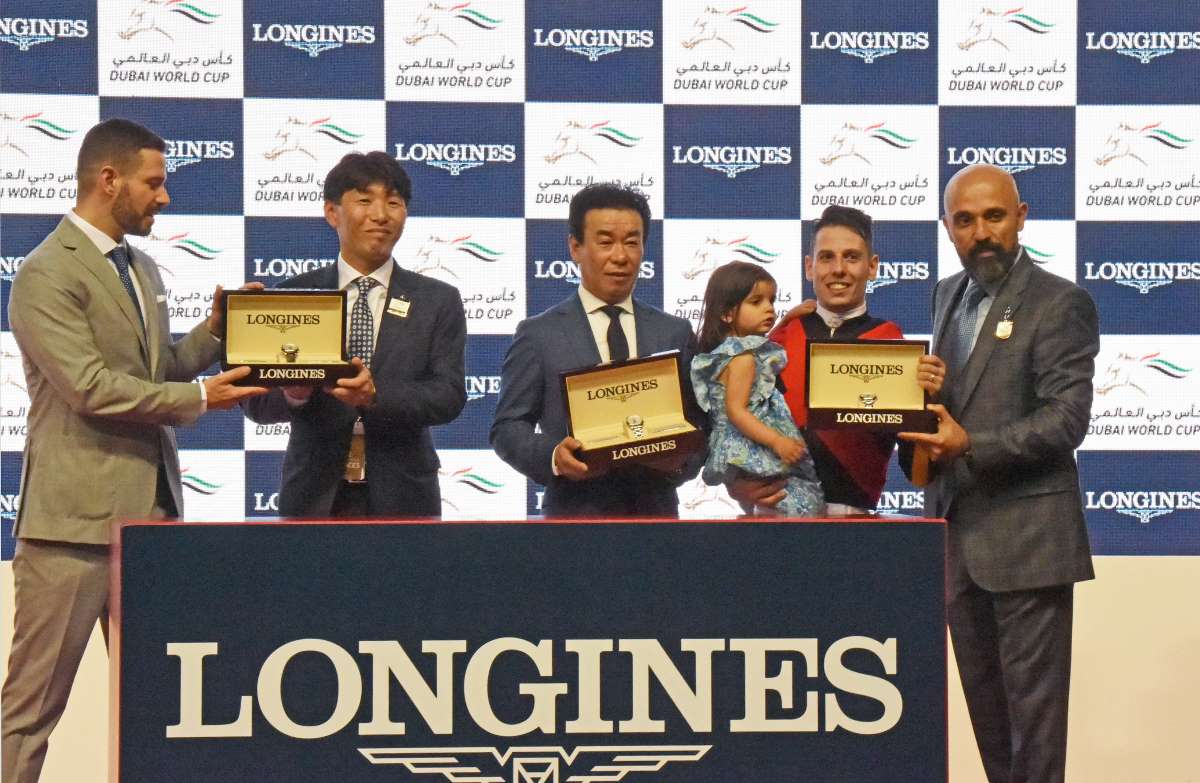 Trainer's Assessment
Hideaki Fujiwara, Shahryar's trainer, agreed that the 4-year-old horse is making progress in preparations for the Tenno Sho.
"Adjustments are coming along as planned. And I can sense his growth," Fujiwara commented. "His body has matured, and he has grown mentally as well, having experienced racing overseas. Experiencing different environments has had a big impact on him. The competition is the same as the last race, but the events are different. I think the stage will be great for him this time."
In the last 10 years, two Japanese Derby horses ― Eishin Flash and Rey de Oro ― have won the Tenno Sho (Autumn).
Shahryar and Demuro, who will ride in Japan under a short-term JRA jockey's license, will be looking for their second G1 win as a team after their two races together overseas.
Follow horse racing coverage throughout the year on SportsLook, JAPAN Forward's dedicated sports website.
(This story was first published on October 24 in Japanese by our media partner Weekly Gallop, a magazine specializing in horse racing under the umbrella of The Sankei Shimbun Co. as a Sankei Sports Special Edition. Launched in October 1993, the popular magazine is loved by many Japanese horse racing fans.)
RELATED:
Author: Yonosuke Watanabe
(Read the article in Japanese at this link.)