SKI JUMPING | Ryoyu Kobayashi Grabs Japan's First Gold Of Beijing Games
It was Japan's first gold in the normal hill event since Yukio Kasaya led a podium sweep in Sapporo 50 years ago.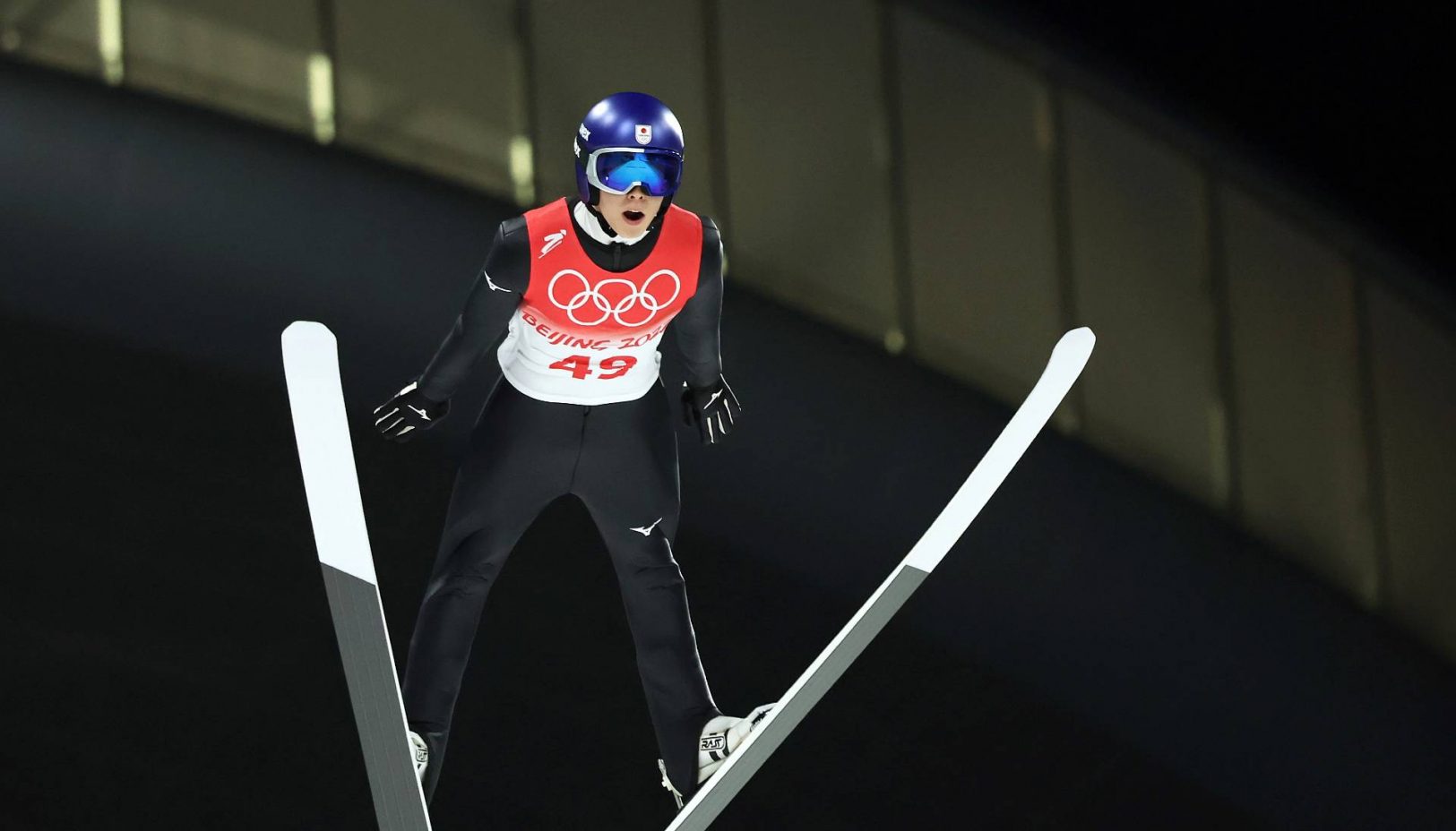 ~~
Ryoyu Kobayashi claimed Japan's first gold medal of the Beijing Olympics on Sunday, February 6 after finishing first in the men's normal hill ski jumping event.
The 25-year-old Kobayashi was in first place after producing a marvelous first jump of 104.5 meters, the longest of the first round, at Zhangjiakou National Ski Jumping Centre.
He then followed that up with a second leap of 99.5 meters for a total of 275.0 points.
"I've managed to get good jumps in the individual normal hill so I want to build on it for the next event," Kobayashi said.
Manuel Fettner of Austria, who had the best leap of the second round, took the silver medal with 270.8 points while Poland's Dawid Kubacki won bronze with 265.9.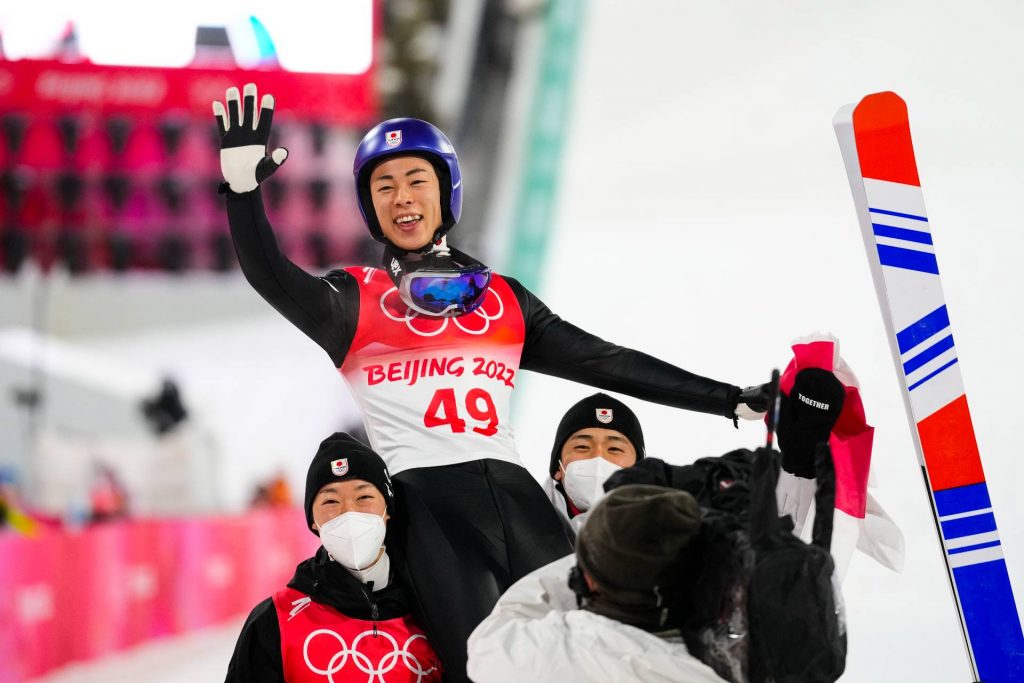 The medal was Japan's first on the normal hill since Kazuyoshi Funaki claimed the silver in Nagano at the 1998 Winter Games. It was Japan's first gold in the event since Yukio Kasaya led a podium sweep for the host nation in Sapporo 50 years ago.
Kobayashi was seventh in the normal hill event in Pyeongchang four years ago but came into Sunday's competition as the clear favorite to win gold after claiming seven World Cup wins this season, more than anyone else.
As technically sound as Kobayashi's second jump was, it was only the fifth best. His monster first jump, which allowed him to take a 6.2-point lead, gave him a big cushion in the final round.
After realizing he won, Kobayashi was hoisted onto the shoulders of two teammates and waved the Japanese flag.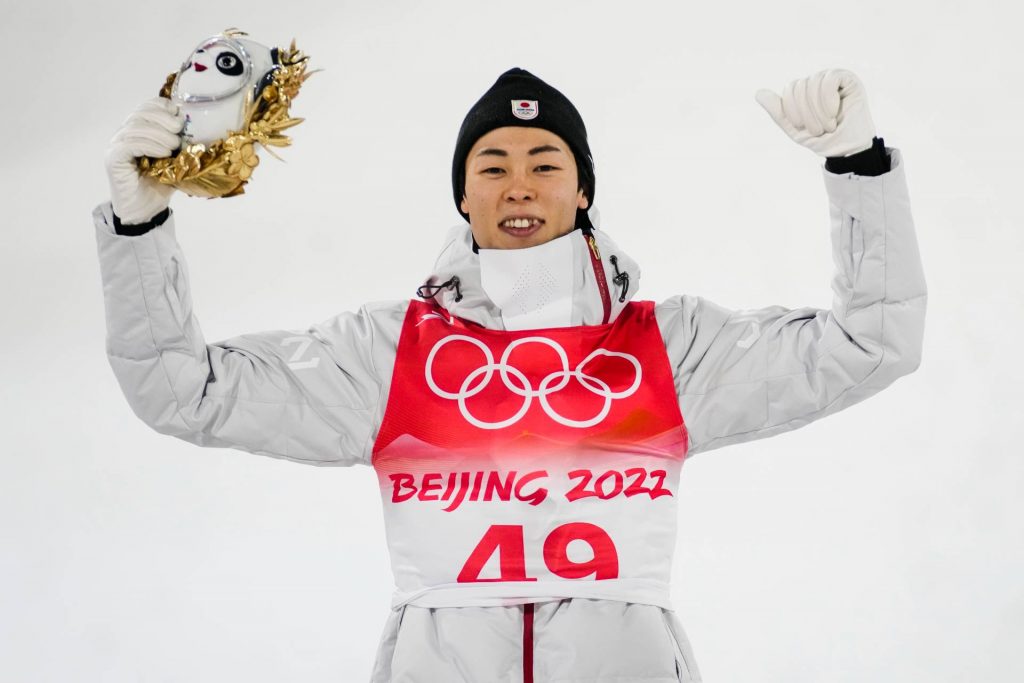 Aiming for New Gold on the Large Hill
After two gold medals in Nagano, one for Funaki and another in the large hill team event, Japan has struggled for success in men's ski jumping.
Japan's only medal after Nagano was a silver for Noriaki Kasai and a bronze in the large hill team event at the 2014 Games in Sochi.
A native of Iwate Prefecture, Kobayashi comes from a ski jumping family. His older brother Junshiro is also a ski jumper as are his older sister Yuka and younger brother Tatsunao.
Junshiro qualified for the final round and finished 27th.
Ryoyu Kobayashi specializes in the large hill and will be aiming for Japan's first gold in that event since Funaki in 1998.
The next ski jumping event is the mixed team competition on Monday.
The men's large hill final is on Saturday, February 12 with the men's team event final two days later.
Japan now has two medals so far at the Beijing Games. Kobayashi's gold and the bronze won by freestyle skier Ikuma Hiroshima in Saturday's moguls event.
Follow the 2022 Winter Olympics in greater detail on JAPAN Forward's dedicated sports website, SportsLook.


Author: Jim Armstrong
The author is a longtime journalist who has covered sports in Japan for more than 25 years. You can find his articles here, on JAPAN Forward.