Skiing in Japan: A First-timer's Experience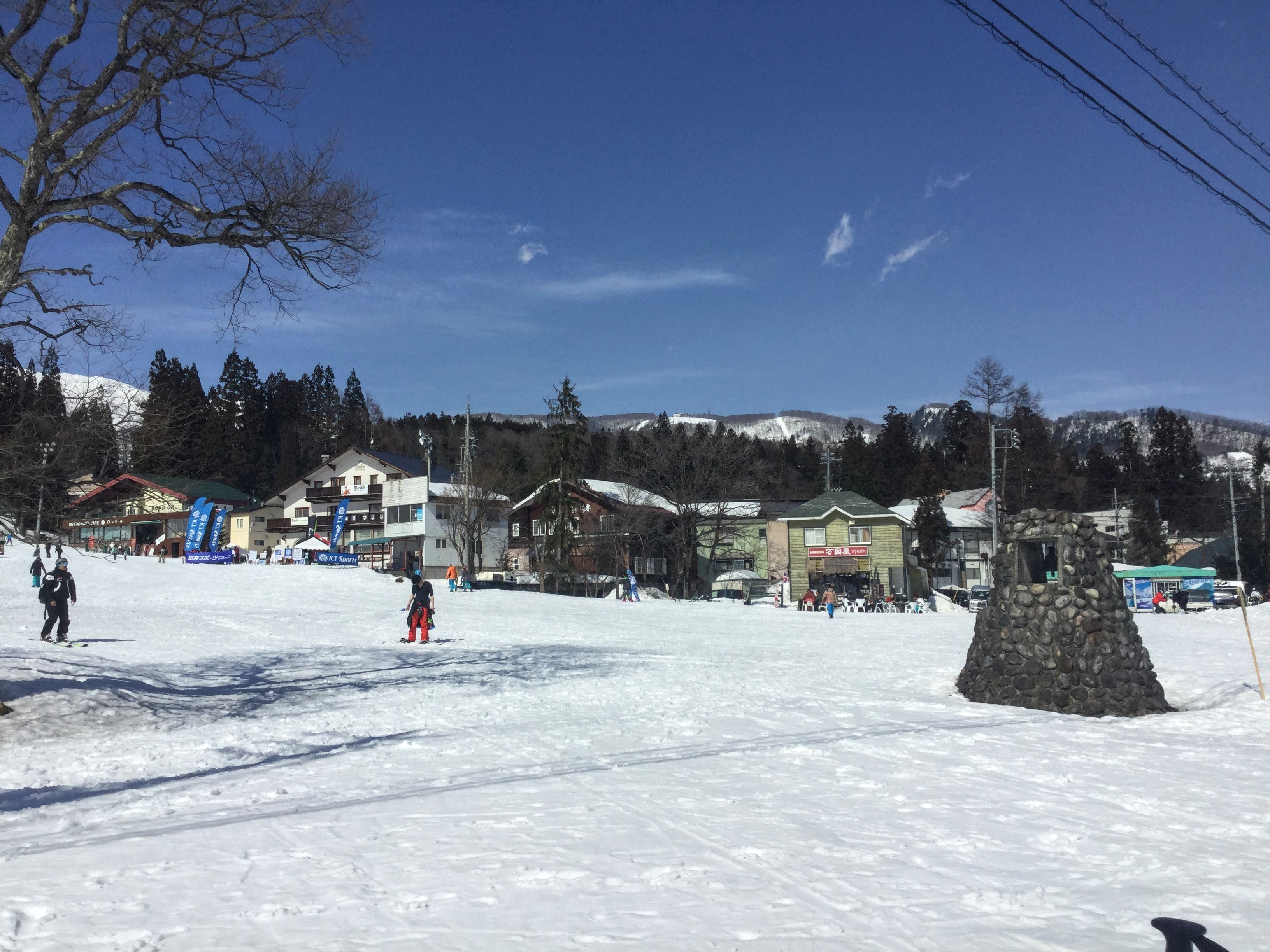 Ah, February. A short month with long, dark nights and brief days consisting of bitter winds and plunging temperatures. The depths of winter always seems to inspire opposing reactions in people: either an impatience to get to the spring that surely must be just around the corner, or a longing to get to the mountains and frolic in some powder.
Hailing from sunny Los Angeles, I am usually in the former camp. Growing up, snow was only visited on vacation, and winter sports were not something I was eager to try.
But that all changed once I moved to Japan. In 2018, while living in Kanazawa, I experienced my first snowy winter and had many snow-related firsts. I made my first snowman (fun!), shoveled the snow out of my school's parking lot (tiring!), and even drove in the snow (scary!).
So when my friends invited me to accompany them on a ski trip, I decided to put my misgivings aside and give it a go.
Kanazawa, in Ishikawa Prefecture, is a perfect location from which to access Japan's famous Central Alps. After work one Saturday, we packed up and drove the three hours to Hakuba in Nagano Prefecture. For the weekend I had rented a cottage off of Booking.com. Campagne Hakuba (which I had originally misread as "Champagne Hakuba") was a cute, A-frame cottage, but was still distinctly Japanese with tatami mats and futons in the bedrooms and heated toilet seats in the bathrooms.
The next morning we were some of the first customers at Spicy rentals next to Happo-one ski resort. I was initially shocked by the high level of English spoken by the guys working there, and in the bars and restaurants in Hakuba.
The Japan Alps are not only famous within Japan, but worldwide. During the winter season they become flooded with tons of foreigners, particularly Australians for whom Japan is much more conveniently located than the Alps of Europe or Rockies of America.
We rented our gear, walked to the slopes and purchased our lift tickets. Then it was time to get the skis on.
The minute I was snapped in, I was terrified.
"I've made a huge mistake," I thought. "There's no way I can do this."
Thankfully, my friends talked me down and taught me the basics on a tiny slope next to the ski school. I don't know how many times I went down that dinky slope. Once I was pretty confident with going straight, we tried turning. I felt kind of silly, unable to turn down a tiny slope with serious-looking skiers and children whizzing by me, but I kept on trying.
After well over an hour on the tiny incline, it was time to try going down the actual mountain. I was hesitant but agreed to give it a shot.
"Let's go now before I change my mind!"
Riding the ski lift was fun, even if getting on and off was a little stressful. Then came the real challenge: the first run.
Unfortunately — and this is important to know for visitors to Happo-one — the area that we were in didn't really have a "bunny" slope. The run we were about to do was marked for beginners, but according to my friends it was actually more of a middle-beginner than a true beginner level. I was learning by being tossed in the deep end and being made to swim.
I lasted about 30 seconds before I fell down. Another 30 seconds, another fall. It was like that most of the way down. I would go straight, manage one turn, then try to stop or turn again, and as I felt myself pick up speed, I would freak out and throw myself off balance and tumble into the snow.
After what felt like the hundredth fall, I was really starting to feel defeated. Tears sprang to my eyes as I untangled my skis and brushed off the snow, and I had myself an angry cry, halfway down a mountain.
Why couldn't I get this? Why was I so afraid? I knew it was all in my head. But it was no good crying about it, as the only way down the mountain was to keep going. So down I went.
After a picnic lunch we tackled the same run another time. While I still fell down a lot, this time it felt more comfortable and I was actually getting better. I agreed to do one final run, on a slope that began higher up the mountain but met up with the one we had already done.
The views from the lift were incredible as we were carried farther up the mountain than ever before, and though I was already quite tired, I felt the adrenaline building up inside me. Let's do this.
Initially, my progress was pretty similar. Straight, turn, fall. As I made my way down the mountain, however, I found myself going a bit farther between falls. I also no longer felt frustrated when I did fall. Somehow, I'd managed to get out of my head and just go with it.
My friend suggested holding my poles horizontally in front of me against my legs, so that I didn't lean back and throw myself off balance. Trying this, I felt way more comfortable than I'd felt all day. This seemed to be the missing piece in the puzzle.
Once we joined back with the original run and I was in familiar territory, that final piece clicked into place. I had this. I touched my poles to my legs and leaned forward, sliding down the mountain. I zigged left and zagged right, gracefully mastering turns and dodging other skiers, the trees at the edge of the slope whizzing by. My fear was gone, and I was purely in the moment. It was miraculous.
"This must be what flying feels like," I thought.
I still didn't really know what I was doing, though, and lost control of my skis and spectacularly wiped out into the snow not far from the site of my angry cry just a few hours earlier.
I triumphantly pumped my fist in the air, and heard my companions hollering in excitement. I'd done it. I'd really, actually, skied.
Maybe next time I'll make it the entire way down the mountain.
Author: Maureen Stone