Slow Vaccine Rollout? Japan Probably Didn't Have to Rush Anyway.
By being slow with the rollout, Japan can receive updated vaccine formulas that are more effective against new, more infectious virus mutations as have emerged in South Africa, Brazil, and the U.K.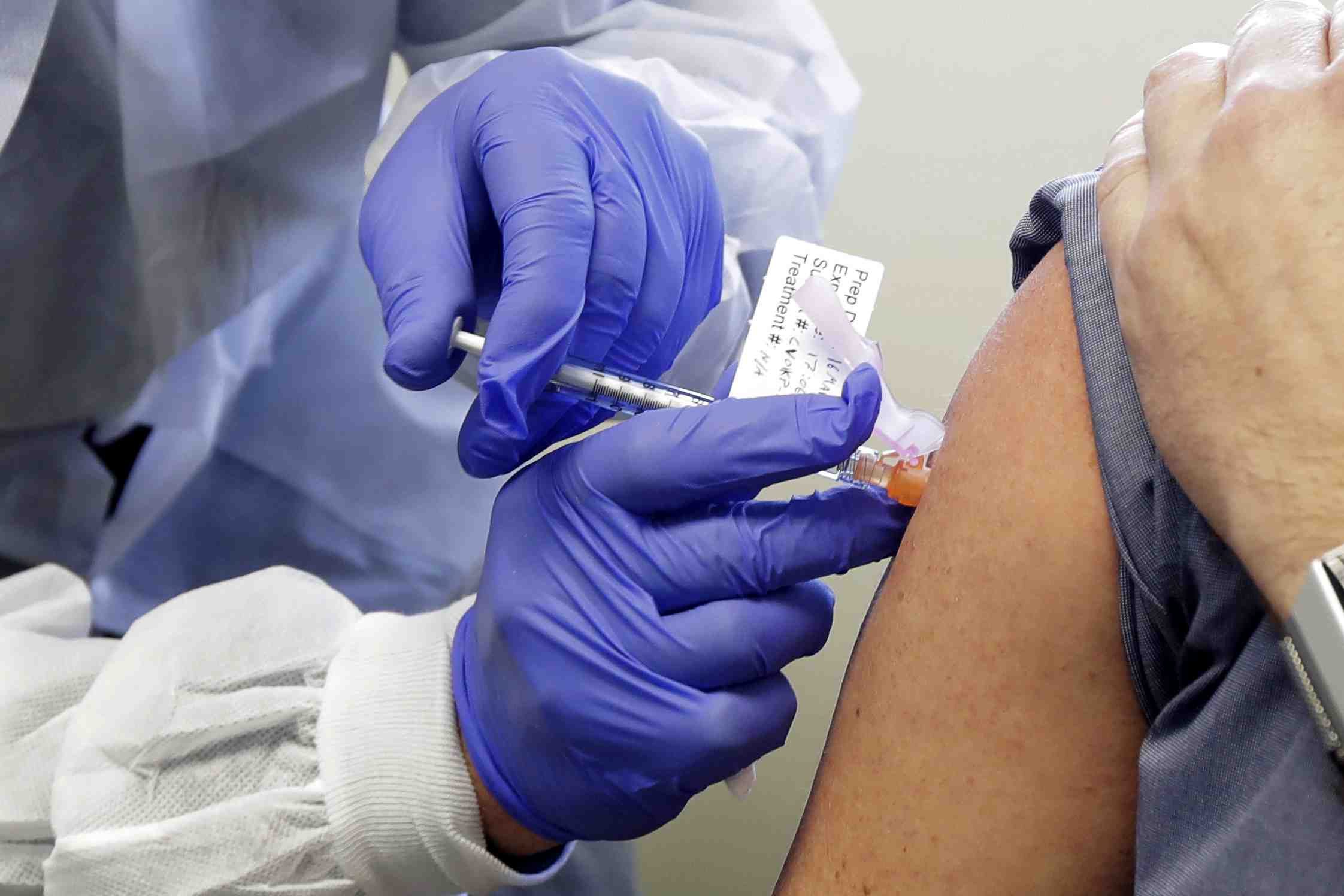 ~~


Japan's vaccination rollout is off to a slow start, but this might matter less than critics believe.
On the green floor of a nursing school gym, about 60 volunteers clad in yellow vests were waiting their turn. In the background TV cameras zoomed in on the group, masked and seated on chairs, while nurses in blue vests prepared vaccines. Syringes were readied, papers filled out, deltoid muscles exposed.
Then, participants were monitored for allergic reactions, although no adverse effects were expected. It was only a coronavirus mock inoculation held in the city of Kawasaki, near Tokyo, at the end of January.
While countries like the United States, the United Kingdom, and Israel are vaccinating millions of people each day against COVID-19, Japan's vaccination campaign has yet to start. To date, Japan has not approved a single formula, while more than 60 countries are already administering COVID-19 vaccinations.
Japan was late ordering the vaccinations for its population. Prime Minister Yoshihide Suga seems to have bypassed his own Ministry of Health and directly dealt with pharmaceutical giant Pfizer and its CEO Albert Bourla, taking a cue from Israel's leader Benjamin Netanyahu who called Bourla in early November to place his order.
So far, Japan has procured 120 million doses of the Pfizer vaccine, enough for half of its population. (A person needs two doses.) Pfizer produces the mRNA-based vaccine developed by German startup BioNTech. In addition to the BioNTech/Pfizer formula, Japan has also placed orders with U.S.-company Moderna and the Swedish-British manufacturer AstraZeneca — which brings the total to 310 million doses.


Awaiting Approval
Legally, all pharmaceutical and medical products marketed in Japan need to undergo testing on Japanese people. But given the country's low coronavirus infection rates, clinical trials on Japanese volunteers would be a challenge that could draw out for many months before the control group reports enough infections and statistically relevant conclusions are reached.
In light of this, the approval process for the vaccine had to be altered and now relies on data from trials in other countries with higher infection rates. Japan's Pharmaceuticals and Medical Devices Agency (PMDA), the nation's regulatory authority, is supposed to give the green light for the Pfizer jab on February 15. The first doses of the Pfizer/BioNTech vaccine are scheduled to arrive around the same time.
Large parts of the shipment are supposed to come from Pfizer's factory in Belgium, which is manufacturing most vaccination doses for markets outside of the U.S.
There was a moment of panic in early February, when the European Union, faced with a rocky start with its own vaccination drive, imposed export controls on all coronavirus vaccines produced inside the territory of its 27 member states. However, Japan has been reassured that the measure will not have an impact on delivery of its order, and the export has now been approved, as Liberal Democratic Party politician Taro Kono, the Minister in Charge of the vaccination rollout, said on Tuesday, February 9. The minister did not want to reveal how many doses the first shipment would contain, nor when it would be delivered.


Modest Start
If official figures are any guidance, Japan's first vaccine batch is expected to be of modest quantity. According to the government, only about 10,000 to 20,000 health care workers at 100 government hospitals are the first in line to receive shots. In a second phase, a further 3.7 million healthcare workers are set to follow.
Inoculation of the general public is not expected to start before April. Priority will be given to about 36 million people aged 65 and above, and further to about 8.2 million people with chronic illnesses and 2 million workers in nursing homes.
Next up are 7.5 million people aged 60 and 64. From July on, the vaccination drive will be extended to cover the rest of the population.
At the moment Japan is under less pressure to speed up its vaccinations, given the relatively low infection numbers. In the first week of February, it reported around 2,000 new cases daily on average. The situation is similar in countries like Thailand, Taiwan, Vietnam, and South Korea, where low infection rates have made the vaccination rollout less urgent.


How Japan's Neighbors are Coping
South Korea will also start its vaccination program in late February, when it is expected to get its first delivery of the AstraZeneca vaccine it had approved in early January. South Korea reported a daily average of 378 cases in the first week of February, bringing its total caseload to around 82,000.
Thailand will kick off its inoculation drive at the end of February or early March. It is awaiting shipments of China's Sinovac vaccine, but also ordered vaccine doses from AstraZeneca, which are not expected to arrive before June. Thailand has defended its strategy of not placing more orders with multiple vaccine developers, as was done by countries such as Indonesia, Malaysia, and the Philippines, pointing to its low infection numbers. It reported an average of 443 new coronavirus cases daily in the first week of February.
Taiwan has just obtained about 200,000 doses of the AstraZeneca vaccine, although distribution will not start before March. Taiwan's seven-day average was two cases per day in early February.
Vietnam, which reports a seven-day average of 29, is expected to receive 30 million doses of AstraZeneca within the first half 2021.
New Zealand by the end of March expects delivery of the Pfizer/BioNTech vaccine it has just approved. It had an average of two new coronavirus cases daily in early February.
Australia hopes to roll out the Pfizer/BioNTech shot from the end of February and the AstraZeneca vaccine in March. Its seven-day average of daily cases stands at five.
Starting out late might give the countries a somewhat unexpected advantage. By being slow with the rollout, they could already receive updated vaccine formulas that are more effective against new, more infectious virus mutations as have emerged in South Africa, Brazil, and the U.K.
The U.K. deals with a seven-day average of 17,700 new cases, and the new virus strain B.1.1.7 spreads rapidly. In the U.S., the highly transmissible virus mutation is doubling approximately every 10 days and could become the dominant strain by March.
This week Britain's Prime Minister Boris Johnson prepared the public to expect further vaccinations in autumn. "I think we're going to have to get used to the idea of vaccinating, and then re-vaccinating in the autumn, as we come to face these new variants'', Johnson said in parliament. In the meantime, vaccine developers are rushing to tweak their formulas to counter the risks posed by the new virus variations.


Author: Agnes Tandler (Sapporo)