[SOCIAL WIRE] Basketball Player Rui Hachimura Acquired by the Lakers
Rui Hachimura, the ninth overall pick in the 2019 NBA Draft, started his pro career with the Washington Wizards. He now moves to the Los Angeles Lakers in a January 23 trade.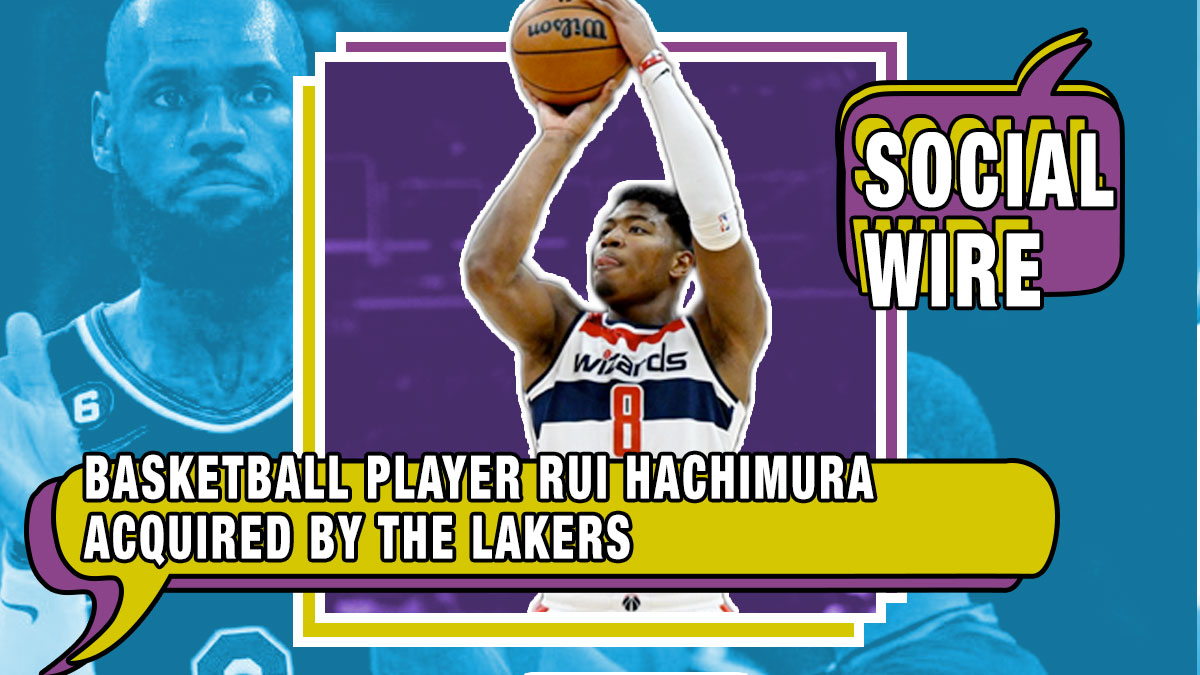 Social media was abuzz with trade rumors about Rui Hachimura on Monday, January 23. ESPN's Ramona Shelburne reported the same day that the Los Angeles Lakers were in advanced talks on a trade to acquire Japanese basketball player Hachimura from the Washington Wizards.
According to Adrian Wojnarowski, ESPN's senior NBA insider, Hachimura and the Wizards were unable to agree on a rookie contract extension prior to the season.
What's more, fellow Wizards forward Kyle Kuzma, a former Laker, had solidified himself as a mainstay in the lineup, prioritizing plans to sign a long-term deal with Washington. This created opportunities for the Wizards to explore trades involving Hachimura. The result was Monday's transaction.

Hachimura was traded to the Lakers in exchange for shooting guard Kendrick Nunn and three future draft picks. The Gonzaga University alum leaves the Eastern Conference club and will suit up for the Lakers as early as Wednesday, January 25.
The 24-year-old Toyama native, arrived in Los Angeles on Tuesday. ESPN.com reported that he passed his Tuesday physical. Head Coach Darvin Ham was reported as saying he should be "ready to roll" in his Lakers debut at home against the San Antonio Spurs on Wednesday night.
On Twitter, we look at how the league and professional basketball players reacted to the trade of the ninth overall pick in the 2019 NBA Draft.
Laker Nation, Rui Hachimura is going to really help the Lakers on both ends of the court. He's averaging 13 points and his length and size will help us on the defensive end!— Earvin Magic Johnson (@MagicJohnson) January 24, 2023
Good luck Rui Hachimura#ruihachimura #nba #basketball #八村塁 #LALakers pic.twitter.com/isFxlW37zq— 鈴木大地 SUZUKI Daichi (@daichi55) January 24, 2023
Help is on the way, @Lakers fans. 👀#AkatsukiJapan 🇯🇵 star Rui Hachimura is headed to Los Angeles 🔥 pic.twitter.com/xXUb1tr4xC— FIBA Asia Cup (@FIBAAsiaCup) January 23, 2023
Rui Hachimura ⏩ @Lakers

The Japanese star and Tokyo 2020 Olympian has been traded from Washington to the Los Angeles Lakers! 🏀 pic.twitter.com/yvm8JjDJoO— The Olympic Games (@Olympics) January 24, 2023
My read on the Rui Hachimura trade is it's Step 1 towards something else. Obviously, clears way to re-sign Kuzma. Also, more room under tax to convert Goodwin's deal. Just need roster spot.

The question is the picks... (1/2)— Chase Hughes (@ChaseHughesNBCS) January 24, 2023
Lakers make the Rui Hachimura trade official: pic.twitter.com/AxPm5YXDrh— Ryan Ward (@RyanWardLA) January 23, 2023