Son of Dictator Marcos Poised to Win Landslide Victory in Philippines Presidential Election
The victory comes less than 40 years after Filipinos ousted the dictator Ferdinand Marcos Sr., who had imposed a regime of military law from 1972 to 1981.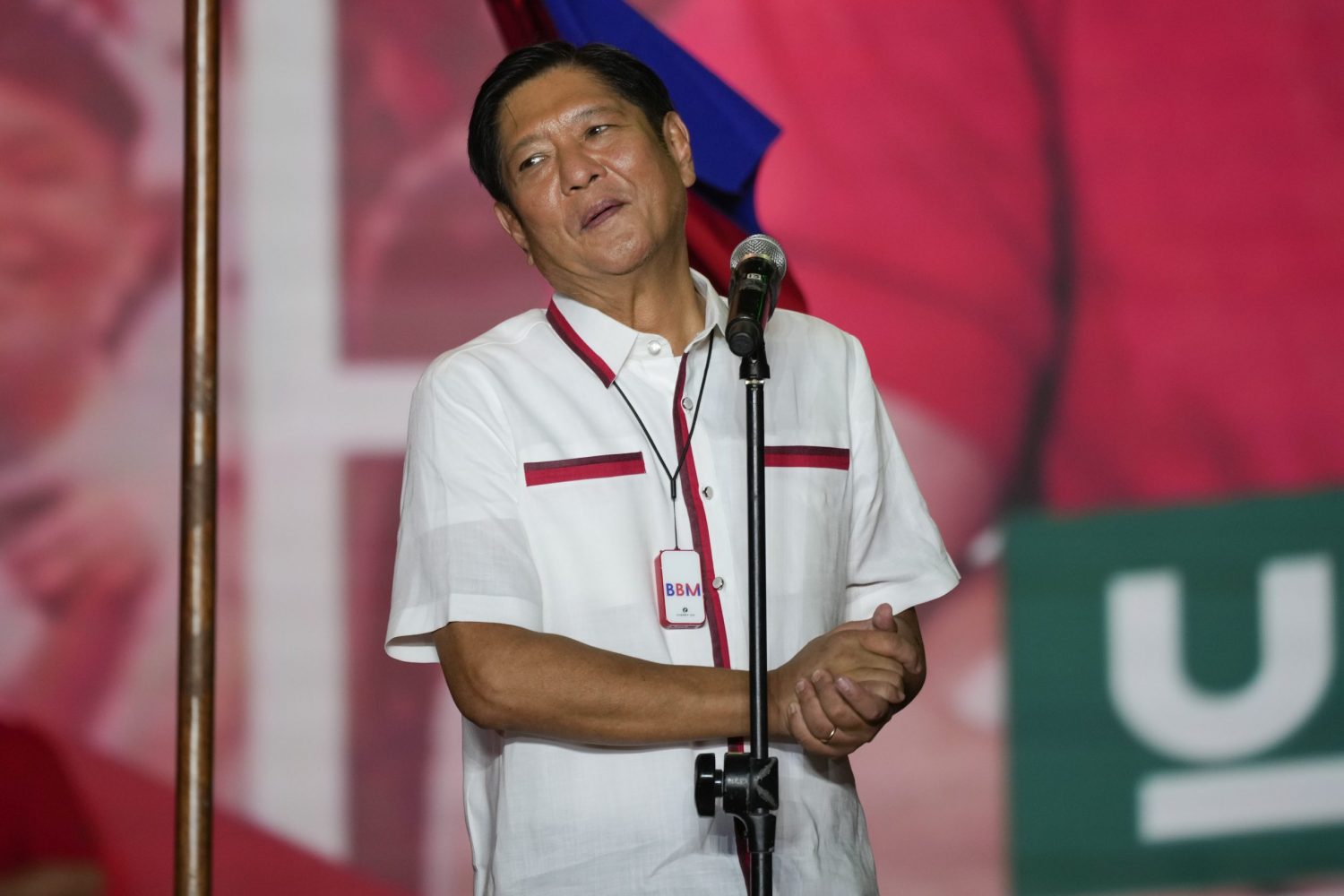 As of May 10, Ferdinand "Bongbong" Marcos Jr., the son of the late Philippine dictator and his colorful wife Imelda, is poised to win the 2022 presidential election in the Philippines.
This would be a historic win, coming 36 years after Filipinos ousted the dictator Marcos and his family in 1986. And now his only son appears to have won the presidential race.
The preliminary results, calculated with 94% of the precincts accounted for, show Marcos Jr. with more than 30 million votes, representing 58% of the total votes for president, according to Commission on Elections' transparency data, as reported by Rappler. This is more than double the votes of his opponent, current Vice President Leni Robredo, who garnered 14 million votes or 28% of the total share.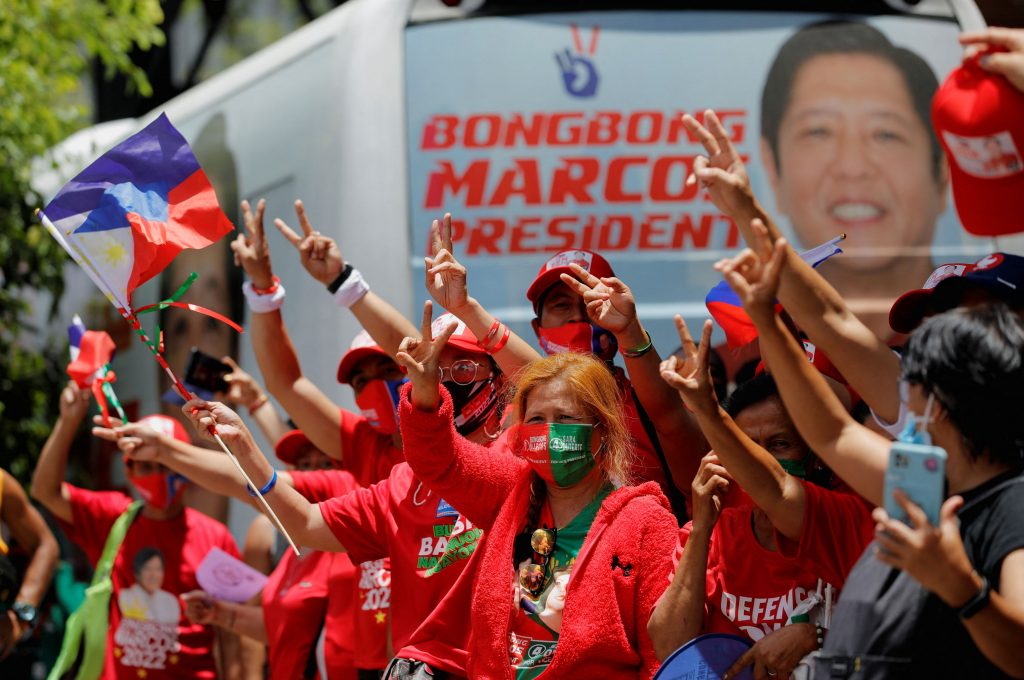 Marcos Jr.'s running mate is Davao City Mayor Sara Duterte, the exiting president Rodrigo Duterte's daughter. She is also expected to win with over 30 million votes, or 61%, as of early on May 10. The final results, however, will not be confirmed until May 27.
Sixty-four-year old Marcos Jr. therefore appears set to become the 17th president of the Philippines.

Philippines In the Balance
In a speech late on May 9, Marcos thanked his supporters: "Even though the counting is not over yet, I cannot wait to thank all of you."
Marcos Jr. faces a difficult outlook for a country that has yet to recover economically after the global COVID-19 pandemic. He has promised more jobs, lower prices, and investment in agriculture and infrastructure, and is otherwise expected to largely continue Duterte's policies.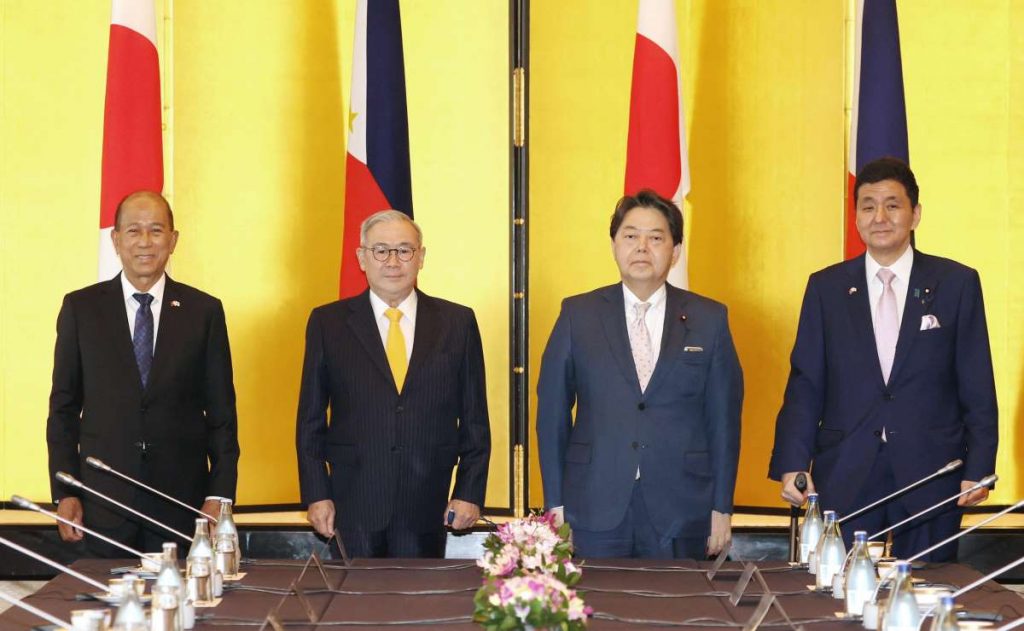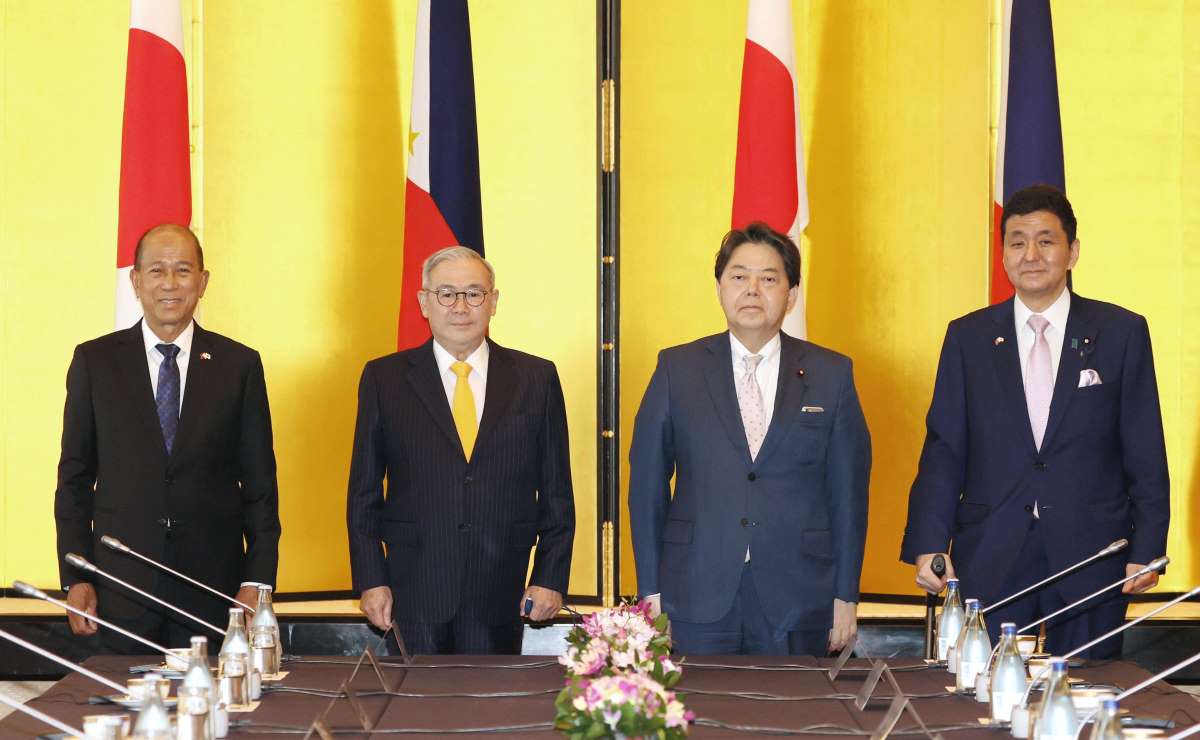 Diplomatically, he has promised to continue Duterte's good relations with China, despite tensions in the South China Sea.
Just in April, Japan and the Philippines had participated in the first ever Foreign and Defense ministerial meeting ("2+2"). At the time, the four ministers affirmed the commitment to further strengthening the coordination in response to regional and international issues as well as cooperation toward the realization of a "Free and Open Indo-Pacific."
Recently Marcos has expressed support towards Ukraine. However, it came after a u-turn in his initial statements that there was no need for the Philippines to take a stance on Russia's invasion.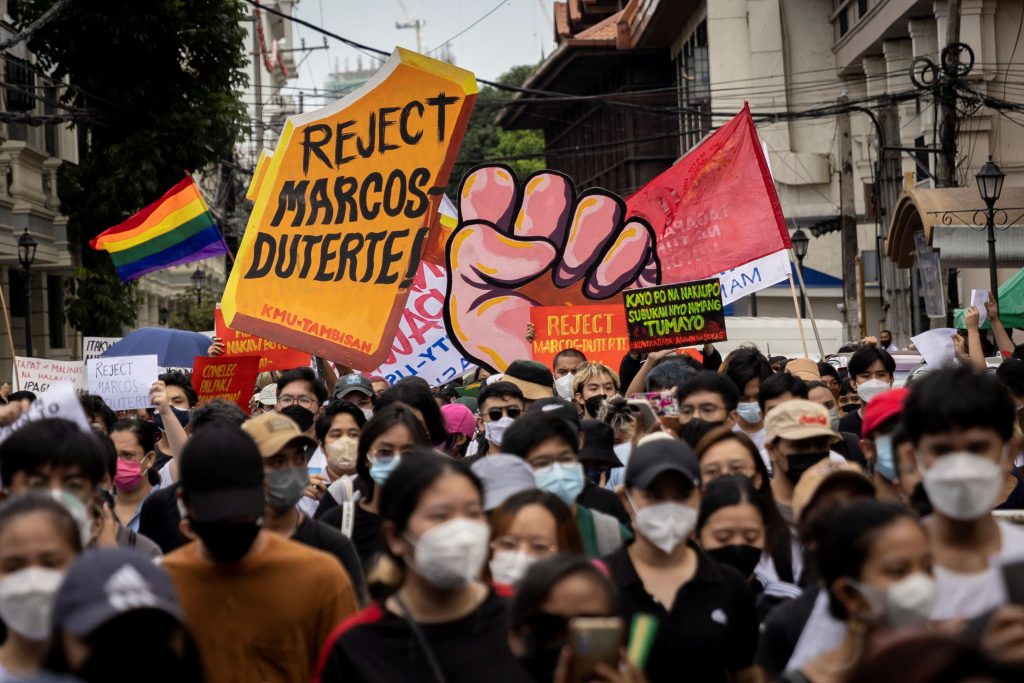 Cronyism and Corruption
"This is bad for the country. There would be no good governance as we know it. Cronyism and dynasty will thrive," jailed opposition leader Leila De Lima told Rappler.
Marcos Jr. is expected to continue holding at bay the International Criminal Court investigations of Duterte's alleged crimes against humanity for thousands of killings during his war on drugs.
His opponent Robredo, focused her grassroot campaign on good governance, transparency and human rights. Following the preliminary results she told her supporters, "We are not yet done, we are just starting," according to CNN Philippines.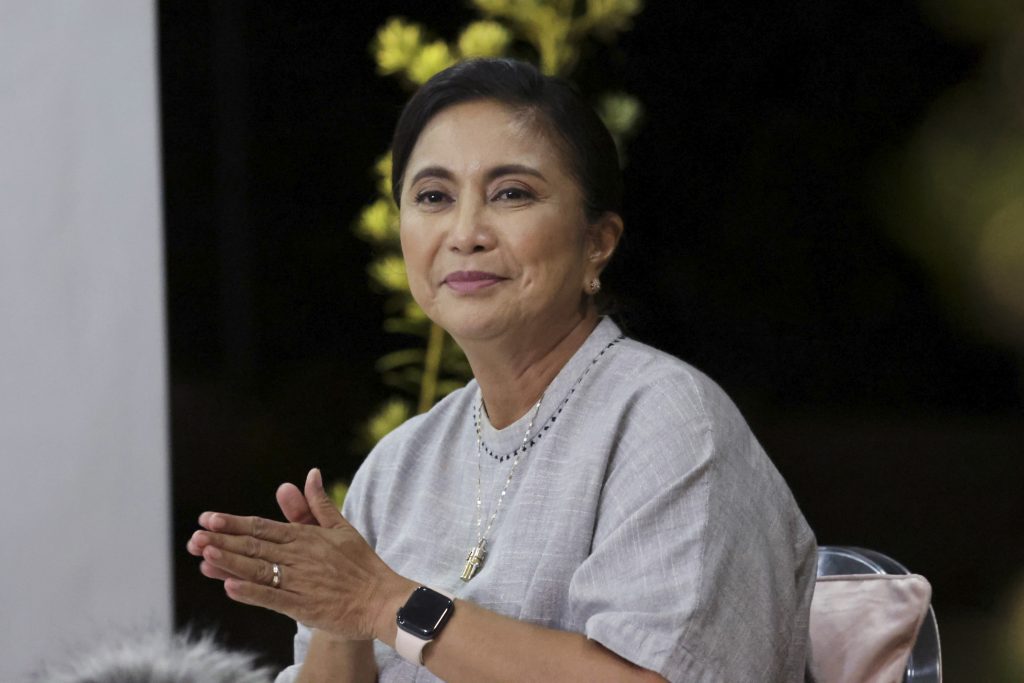 As President, Marcos Jr. will also oversee executive committees such as The Philippines' Presidential Commission on Good Governance (PCGG), which is tasked with recovering the family's and their associates' ill-gotten wealth.
An estimated $10 billion USD is estimated to have been stolen. Many cases involving this stolen wealth are still active to this day.

How did Marcos Win?
The win by Marcos Jr. comes after his defeat in the 2016 election. This time around, Marcos started and finished strong in the polls.
International media like CNN pointed out that Marcos tapped into a rise in the assessment of his father's regime among those who saw it as a golden age, and the dreams of a generation which doesn't remember the dictatorial rule of Marcos Sr.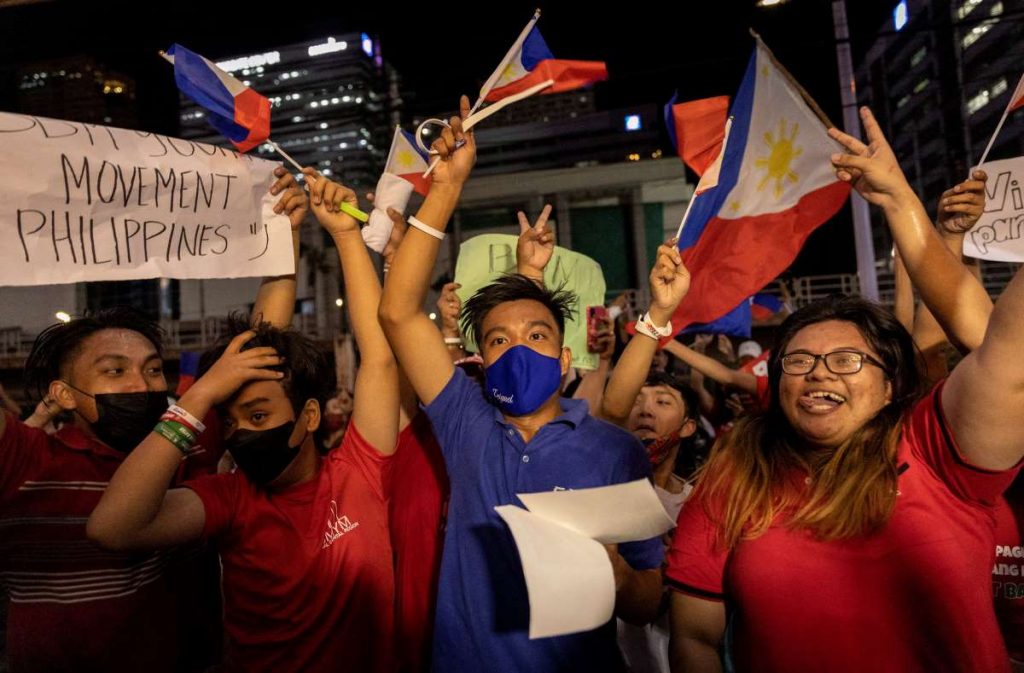 The country's period under martial law, which went from 1972 to 1981, saw tens of thousands of people imprisoned, tortured and killed, while millions of people lived in poverty.
Marcos Jr.'s path in politics started as congressman for the province of Ilocos Norte. He then became senator. Politics is a family business for the Marcos. His mother Imelda made a failed run for president in 1992 after the family was allowed to return to the Philippines from exile in Hawaii.
As a key to his strategy for success, Marcos managed to convince Rodrigo Duterte's daughter, the popular Sara Duterte as a running mate to be his vice president.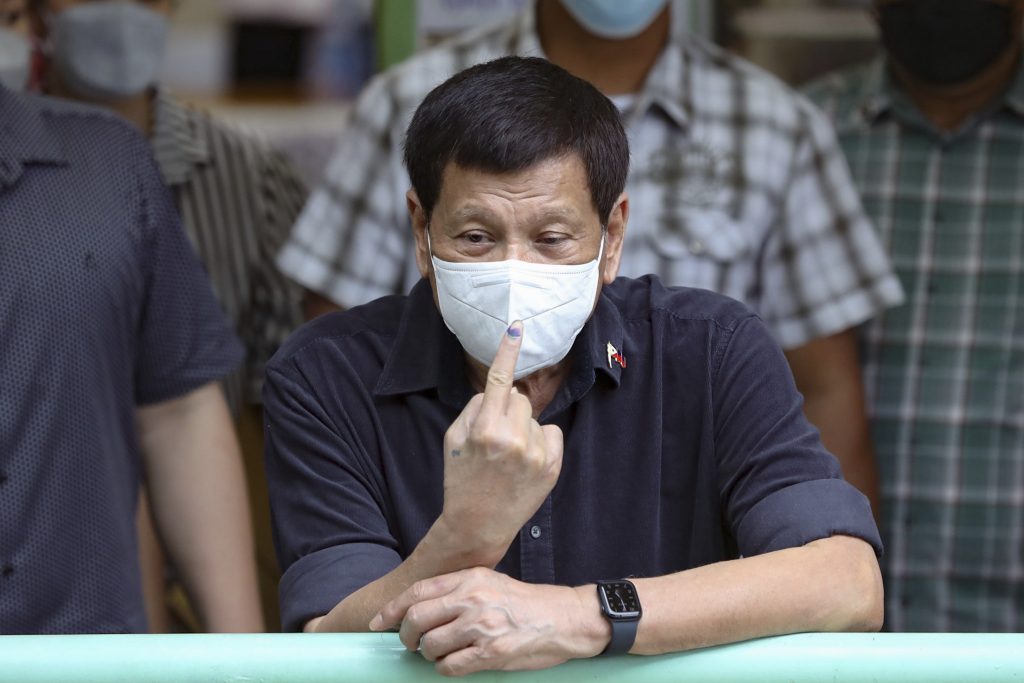 Analysts have also pointed to his courting of powerful dynasties and special interest groups, while successfully using the simple message of a "unifying candidate." These were factors to which analysts attribute Marcos' election success.
At the same time, Marcos Jr. also successfully evaded the independent press during his campaign. He never responded to claims of having failed to pay his income tax, nor accusations of being an absentee governor in Ilocos Norte.
Independent media have pointed to the candidate's alleged lies in televised interviews, including on his Oxford education, and his own conflicting claims on whether his family owns gold.
The continued fear of disinformation, which has plagued the Duterte administration, also looms with Marcos Jr. Researchers have pointed to a well-entrenched social media network benefiting Marcos and undermining his opponents.


Author: Arielle Busetto