South Korean Game Axed After Accusations of Copying Japan's Best Selling 'Demon Slayer: Kimetsu no Yaiba'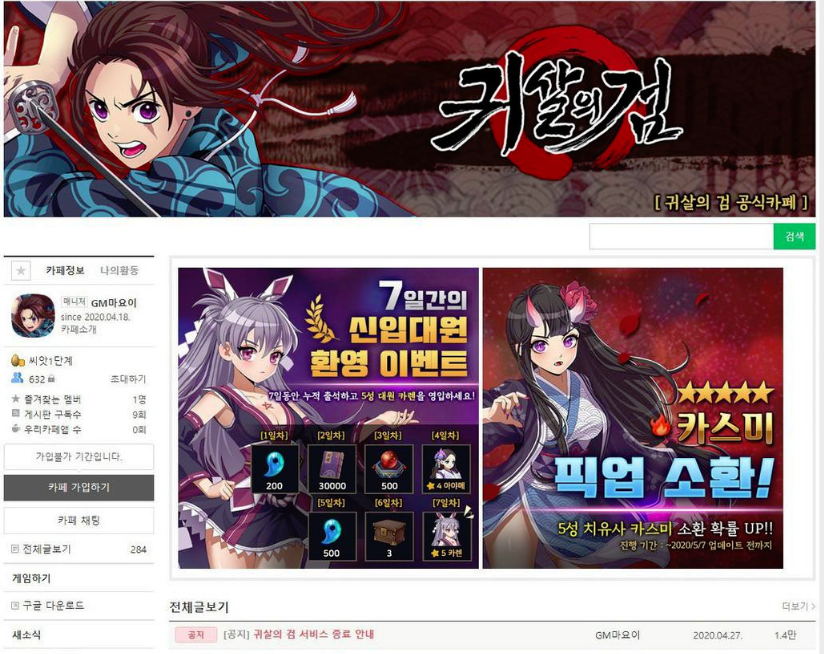 Photo Credit: Kyodo News, Official Website of Game Discontinued After Accusations of Plagiarism "鬼殺の剣"
A company in South Korea producing games for smartphones was accused of publishing a game plagiarizing the popular Japanese manga and animé franchise Kimetsu no Yaiba, according to a report by Kyodo News.
The South Korean company discontinued the game on April 29, and apologized.
The suspect version of the game was published on the official website starting April 23 with an only slightly different name, swapping out the original "鬼滅の刃" (Demon Slayer's Blade) with "鬼殺の剣" (Demon Killer's Sword), which kept the meaning essentially the same while changing with synonyms the characters of "killing" and "blade."
The franchise has a huge following in South Korea as well, thereby sparking outraged comments and opinions circulated on the internet, such as, "Isn't this plagiarism?" and "Shame on South Korea," as the characters and the storyline were uncannily aligned with the Japanese original.
Although the company producing the suspect game did not formally admit to plagiarism, the statement it issued on April 27 read, "The incompleteness of the game caused a lot of frustration among users."
The original Demon Slayer: Kimetsu no Yaiba by mangaka Koyoyaru Gotouge follows the story of a young man, Tanjiro, who has lost members of his family to a demon. In order to salvage his sister-turned-demon and make her human again, Tanjiro decides to get stronger and become a demon slayer, while taking on all the adventures that come in the process.
The story was first published in the popular manga magazine Shonen Jump in 2016. Although it had just 19 episodes, it has managed to sell more than 40 million copies all around the world. According to Oricon, in 2019 it was the most-sold manga in Japan, with 12 million copies sold, stealing the number one place from the historical series One Piece for the first time in 12 years.
In collaboration with ufotable, Demon Slayer: Kimetsu no Yaiba was also released as an animé, which garnered the character's increasing popularity.
In recent months it has been consistently in the top-watched series on Netflix in Japan. The film company released a statement in late 2019 that a sequel would come out on October 16, 2020, in the form of a film called Kimetsu no Yaiba: Mugen Ressha (The Infinite Train), for which a trailer was just released on April 10.
Author: JAPAN Forward