SPEED SKATING | Wataru Morishige Claims Men's 500 Bronze; Japan Women Break Mark in Team Pursuit
Morishige finishes 0.17 seconds off the pace in his first Olympic race, while Japan exhibits top-notch form in the women's quarterfinals.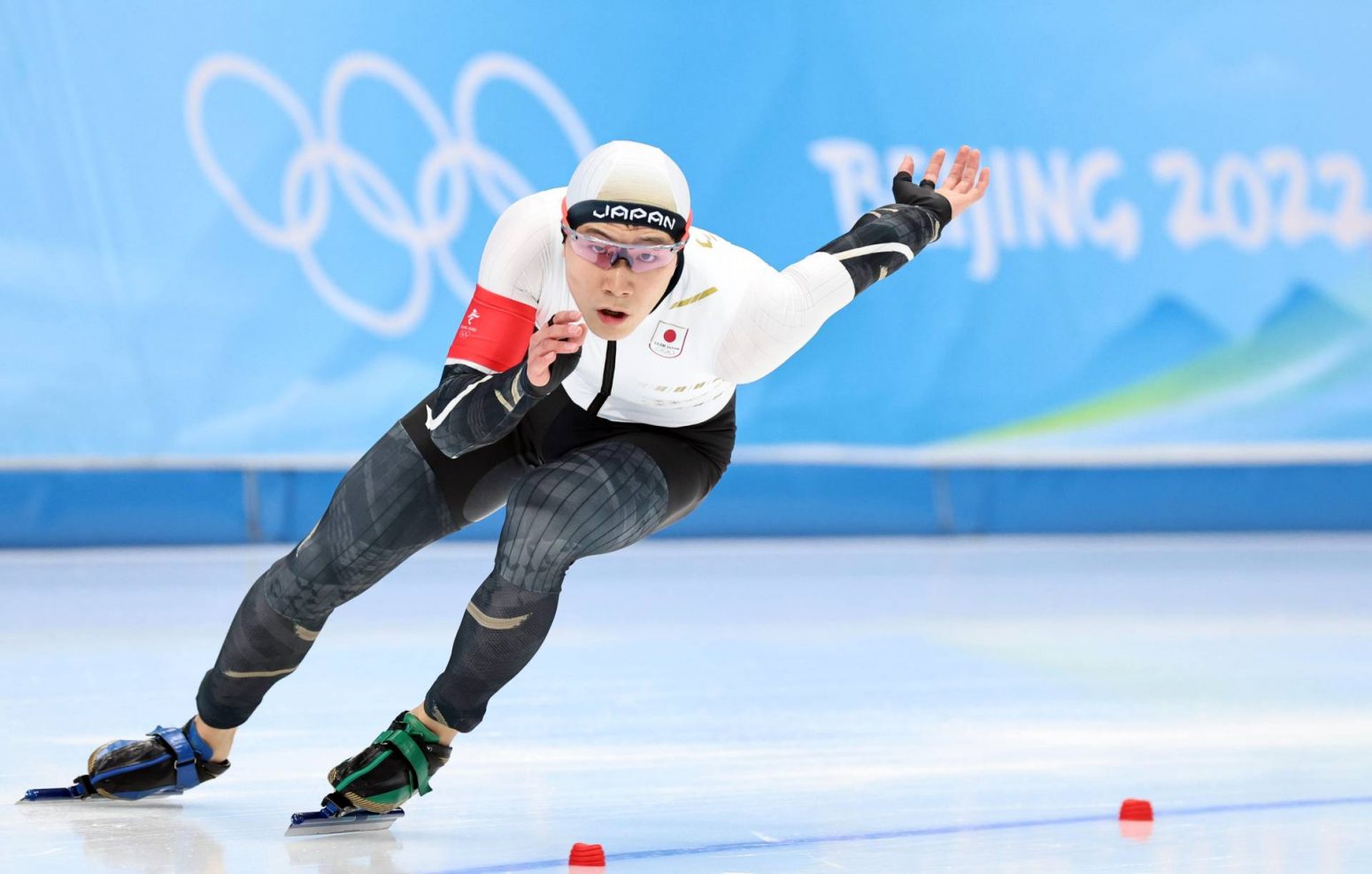 ~~
Hard work has paid off in a big way for Olympic debutante Wataru Morishige.
The 21-year-old speed skater collected a bronze medal in his first competition at the Beijing Olympics, clocking 34.49 seconds in the penultimate race of 15 pairings on Saturday afternoon, February 12 at the National Speed Skating Oval in the Chinese capital. A burst of speed on the final stretch of the last lap sealed the bronze medal for Morishige.
For the native of Betsukai, Hokkaido Prefecture's upbringing played an instrumental role in his development as an athlete.
"I used to train by cycling 20 kilometers from my parents' dairy farm to the local rink," Morishige said in an interview with Sports Nippon in October 2021.
Four months later, Morishige secured a spot on the medal podium by finishing behind only two skaters, South Korea's Min Kyu Cha (34.42) and China's Tingyu Gao (34.32).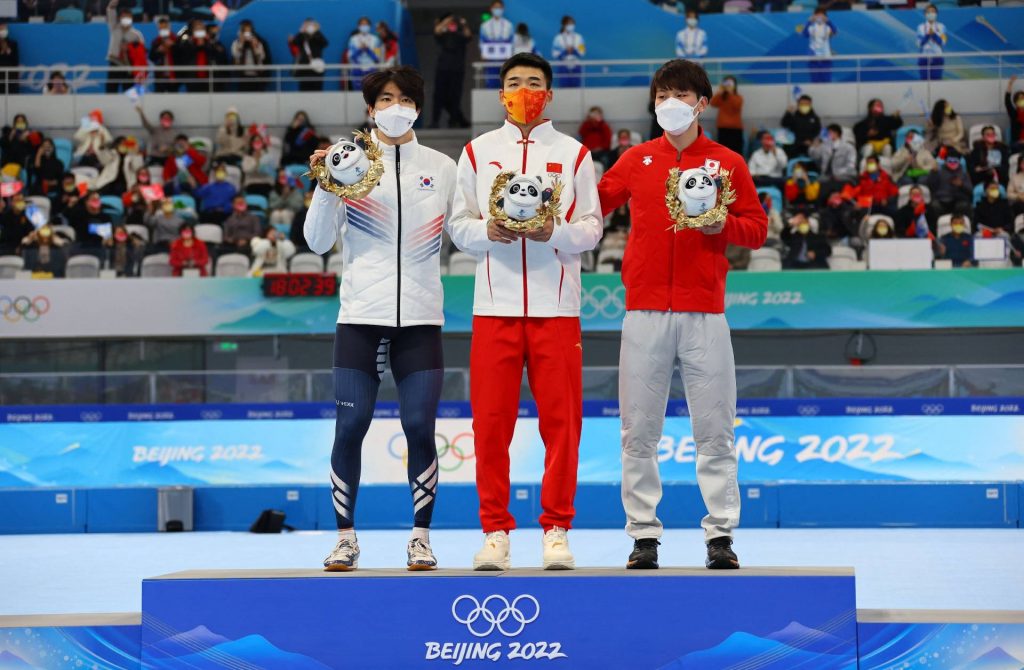 After the completion of the competition, Morishige spoke about his appreciation for those who have helped him achieve something special.

"I want to convey this joy to my family and those who support me locally," he told reporters.
In addition, Morishige felt he effectively used his explosive speed in the biggest race of his life.
"I'm really happy because I was able to demonstrate my power and do what I wanted to do," Morishige commented, according to Kyodo News.
He added: "While there were three of us (from Japan) who were said to be medal contenders, I was skating with the thought any of us could do it and am relieved to be the one."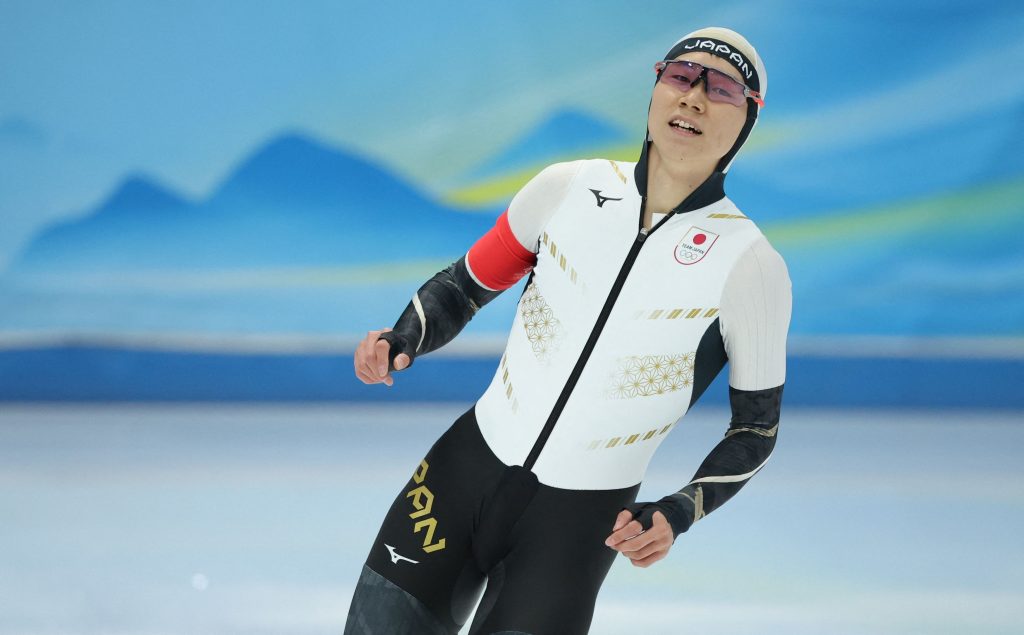 The 24-year-old Gao's blistering time set an Olympic record. He's also the first Chinese man to win a speed skating gold. Gao received his first Olympic medal, a bronze, in the 500 at the 2018 Pyeongchang Games.
Norway's Haavard Holmefjord Lorentzen owned the previous record of 34.41, which he achieved in South Korea four years ago.
"I feel very emotional now, because it's the first gold for China [men]," Gao said during an interview on CCTV. "I hope China's speed skating gets better in the future. Maybe because the Chinese audience is quite passionate, that's why I feel more emotional than usual."
Also for Japan, Yuma Murakami finished eighth in 34.57 and Tatsuya Shinhama placed 20th (35.12).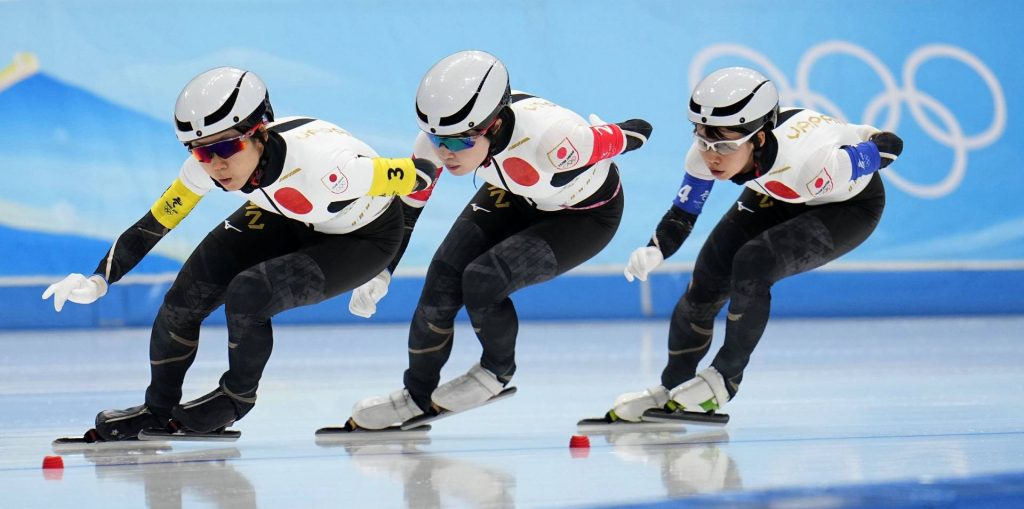 Japan Sets Olympic Record in Women's Team Pursuit
Japan, the reigning Olympic champion in women's team pursuit, demonstrated its intention of making a serious run at a second consecutive gold medal on Saturday.

The trio of Nana Takagi, Ayano Sato and Miho Takagi, who secured the Olympic gold at the 2018 Pyeongchang, broke its own Olympic record in the event in the team pursuit quarterfinals at the National Speed Skating Oval in Beijing. The Japanese triumvirate completed the race in 2 minutes, 53.61 seconds to reach the semifinals, where a showdown with the Russian Olympic Committee (2:57.66) awaits on Tuesday, February 15.
In the other semifinal duel, Canada (2:53.97) and the Netherlands (2:57.26) will square off for a spot in the final on the same day.

Japan's previous Olympic record was 2:53.89.

What's more, Japan owns the world record in the event (2:50.76), which was set by the same three athletes at the World Single Distances Speed Skating Championships on February 17, 2020.
"I am very happy we passed the quarterfinals and broke the Olympic record, which will give us more confidence for our following races," said Miho Takagi in a post-race interview with reporters.
Follow the 2022 Winter Olympics in greater detail on JAPAN Forward's dedicated sports website, SportsLook.



Author: Ed Odeven

Follow Ed on JAPAN Forward's [Japan Sports Notebook] here on Sundays, in [Odds and Evens] here during the week, and Twitter @ed_odeven.