Spirited Away: A City Girl Makes Her Home at Mount Mitake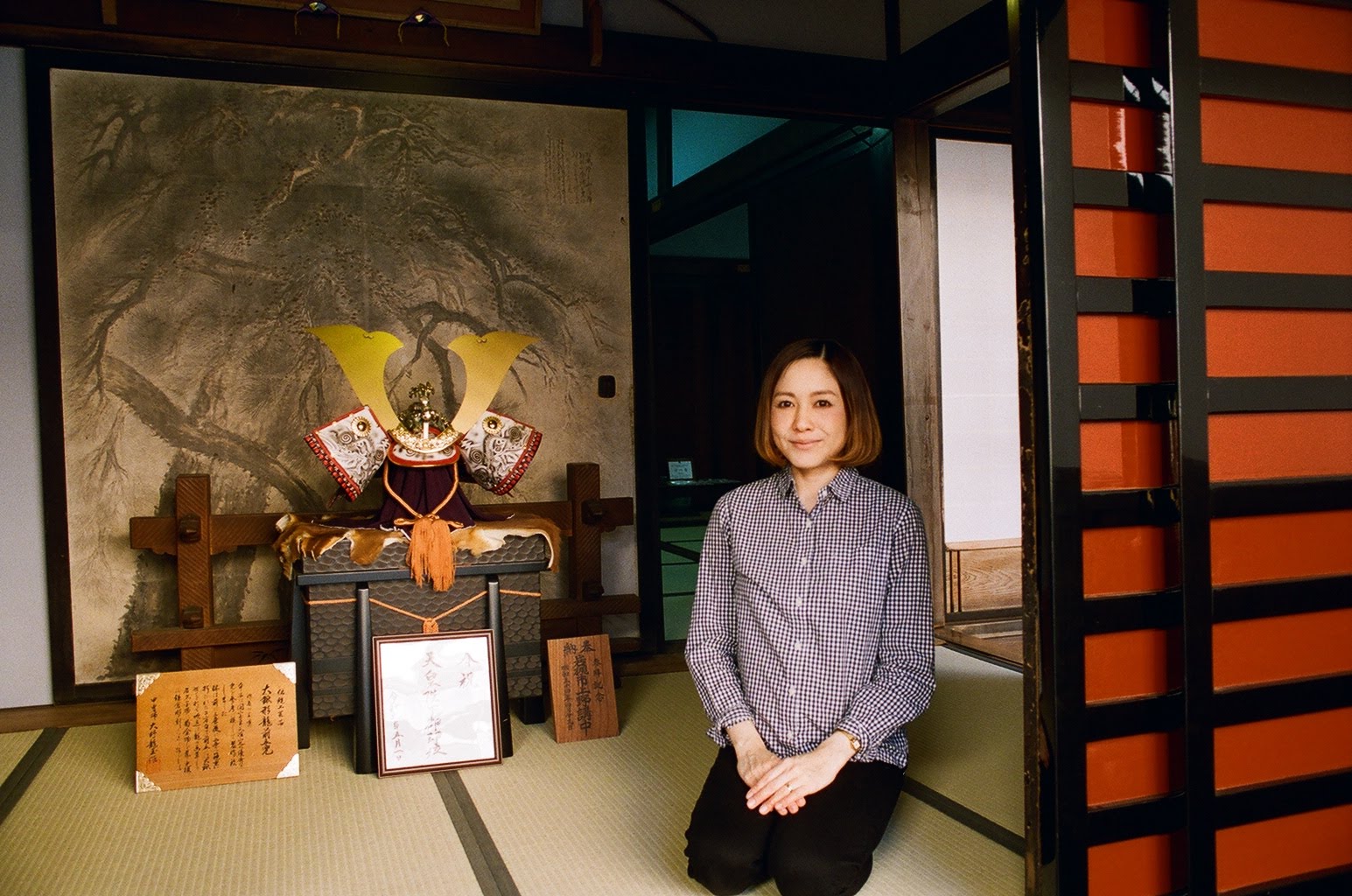 Is anything ever truly by chance?
On a whim I planned a getaway to Mitakesan, a village perched on the top of Mt. Mitake in Japan's Okutama region. The journey took three hours and required two trains, a bus, and a cable car — too much for a day trip but a good amount of time to get out of Tokyo for the weekend.
In the afternoon, I happened upon Baba-ke Oshi Jutaku, one of the shukubo (pilgrimage guest houses) in the village. Mitakesan has many shukubo, but Higashibaba, with its intricate thatched roof, is the grand dame of them all.
Higashibaba opens a tearoom in the afternoon, so I stepped inside, lured by the prospect of matcha. I found two old men there who seemed surprised to see me. One shuffled off, and I could hear him calling, "Kokochan! There's a gaijin here!" Out came a pretty woman with short bobbed hair who spoke perfect English with a faint trace of a British accent.
And thus, also by chance, I met Koko Kayoko Baba, the 15th proprietress of Baba-ke Oshi Jutaku — a city girl who has found herself in a traditional community on top of a mountain, running a guesthouse that has been designated a tangible cultural property of Tokyo.
These intertwining stories — and that of Higashibaba — fascinated me. I decided to return later to interview Koko about herself, the house, and how she came to be its 15th proprietress.
Here are excerpts:
Tell me about the history of the house. What are some of its special features?
The Baba family are said to be descendants of Baba Mino-no-Kami, one of the big four retainers of the Takeda family. The head of the Baba family has been an oshi (a person or family that belongs to a certain temple or shrine and takes care of visitors) and a Shinto priest of Musashimitake Jinja shrine, inherited from generation to generation.
Baba-ke Oshi Jutaku was built in 1866. The house has guest rooms for parishioners of the shrine and a family shrine for ceremonies. There is also a large cellar in the basement, which was used to preserve food, like a refrigerator.
How did you come to be here?
It's a long story! I was born and raised in Yokohama, then I went to high school in Brisbane as an exchange student. After graduating from high school, I studied psychology at Aoyama Gakuin University in Tokyo, then fine arts at the University of the Arts in London. I ended up living in London for six years.
After coming back from London, I became a teacher at a prep school in Yokohama. I met my husband back in 2016 and we started dating in October, and then he proposed to me in December. After marrying him, I inherited his family business and became a young proprietress of Higashibaba in Mt. Mitake.
How did that happen?
My friend asked me to come with her to this mountaineering event on Mt. Mitake back in 2015. I knew nothing about Mt. Mitake, nor was I interested in mountaineering. My husband was a member of the sponsors and we must have met then, but neither of us remembers and nothing happened.
I joined the event again the following year, and we met at the party in the evening. I don't usually get drunk, but that night was different. I got really drunk after having sake at 800 meters. And when I woke up, I couldn't remember him at all. When I got text messages from him, I was like, "What? Who?" I still think the god of Mt. Mitake tricked me!
I always thought I'd live abroad, but I ended up becoming a member of this super traditional Japanese family. I guess you can't really be in control of your own destiny. Sometimes you just need to relax and let things happen, trusting that everything is working out for the best.
There's a saying in Japanese, "Jinjiwo tsukushite, tenmei wo matsu," which means, "Do your best, then let the universe decide." I decided to stay in Mt. Mitake because my husband asked me to protect the history of the Baba family and preserve the oshi house with him.
What is your feeling when you go to the Mitake shrine? And your husband and father-in-law are both Shinto priests. Do you feel like daily life is different in a priest's family?
Not really. Shinto is a very natural thing for Japanese people. It doesn't feel like a religious thing, to be honest, because it's always been there.
My first impression of this place was I felt like I was spirited away. It was quite mysterious, and I felt a big power or something unusual here. At the Okujimagami shrine, the little shrine at the back, there are two wolf-gods, and when I first visited I felt like one of the wolves looked like my dog at my parents' house. I really liked it — and I touched it. I think I was quite rude, but maybe the god really liked me, I don't know.
Then, that night I met my husband, and I lost my memory. And now, here I am, so maybe the god thought, "Oh, you should come here and stay!"
In a way, you've been able to have the best of both worlds. You've had the international independent experience, and now you've come full circle, back to the more traditional family-oriented small town experience.
I started helping my parents-in-law, making the lodging fees in English and Japanese. And I made the menu in English as well, and started posting on Instagram and Facebook. Then I started applying for a subsidy to make our website. With the website we will have a reservation system as well, so we will have a lot of visitors here.
My friends are like, "I always thought you'd live abroad!" Same here — I always thought I was going to marry an Englishman!
Here I am, very Japanese. Sometimes you can't really fight your destiny. You have to make your own decisions, but sometimes it's important to just let go of it, let things happen, and see how it goes.
Japanese Inn: Higashibaba
Location: 54 Mitakesan Ome-shi Tokyo 198-0175
Reservations: The inn only takes one group (up to 10 guests) a day, and at most two groups during peak periods.
Fees: ¥15,000 JPY per person, one night; dinner/breakfast included; tax not included. There are reduced rates for children and infants.
Email: info@higashibaba.com (English available)
Telephone: 042 87 88446 (Japanese only)
Author: Mo Stone