Surfers Go for Gold with Litter Picking Competition on Tokyo Olympic Beach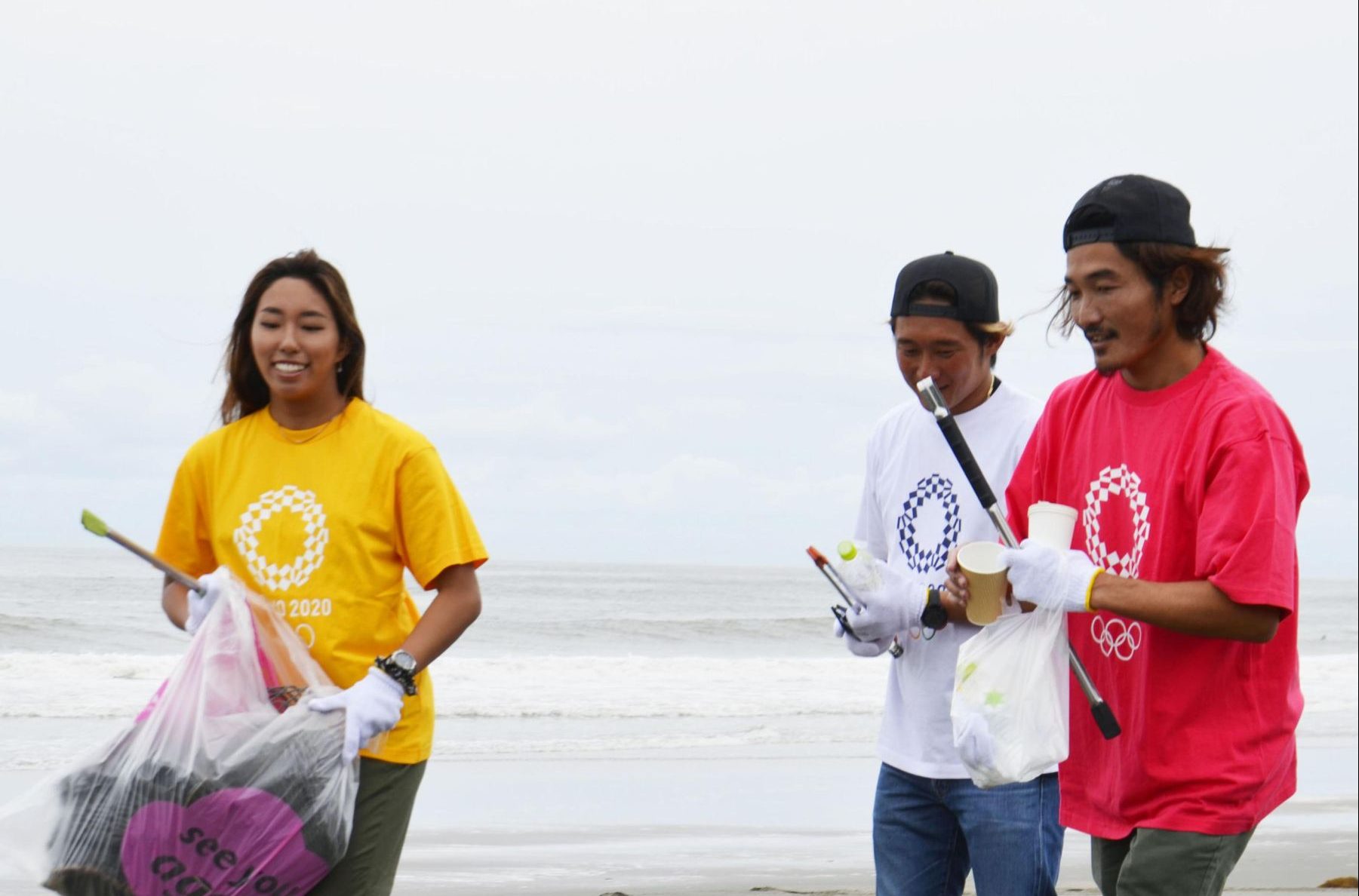 Minori Kawai (left) joins the surfers for a litter picking contest on Tsurigasaki surfing beach (morning of June 5, Ichinomiya Town, Chiba Prefecture)

Tsurigasaki surfing beach in Ichinomiya Town, Chiba Prefecture, will host the first ever Olympic surfing competition during the Tokyo 2020 Olympic and Paralympic Games. But, on June 5, it was the venue for a surfers' litter picking contest entitled "Supo Gomi".

The competition aimed to raise awareness of the increasingly serious issue of plastic waste in the ocean. Approximately 150 University students participated, along with Japanese surfer Minori Kawai, who hopes to qualify for the Tokyo Olympics in 2020.
Amidst chants of "litter picking is a sport!", the army of litter pickers scoured the sand, armed with litter picking tongs and trash bags.
Each team of up to five members had an hour to pick up as much waste as they could. They were given points based on the type and quantity of rubbish they came back with. The highest number of points were awarded for small pieces of plastic waste, which pose a serious threat to ecosystems, and cigarette stubs.
Altogether, 36 teams collected around 45kg of waste. Ms Kawai, who joined two other surfers in a three person team, said: "I was shocked at how many small pieces of plastic waste we found. I train here regularly, but there is a lot more waste in the ocean than I thought".
With the 2020 Olympic and Paralympic Games looming on the horizon a year from now, it seems that Japan is picking up its effort to reduce plastic waste, one litter-picking competition at the time.
(Click here to read the original article in Japanese).
(This article was translated by Sara Doel)
Author: JAPAN Forward