s**t kingz: This Japanese Dance Crew Wants the World to Sit Up and Watch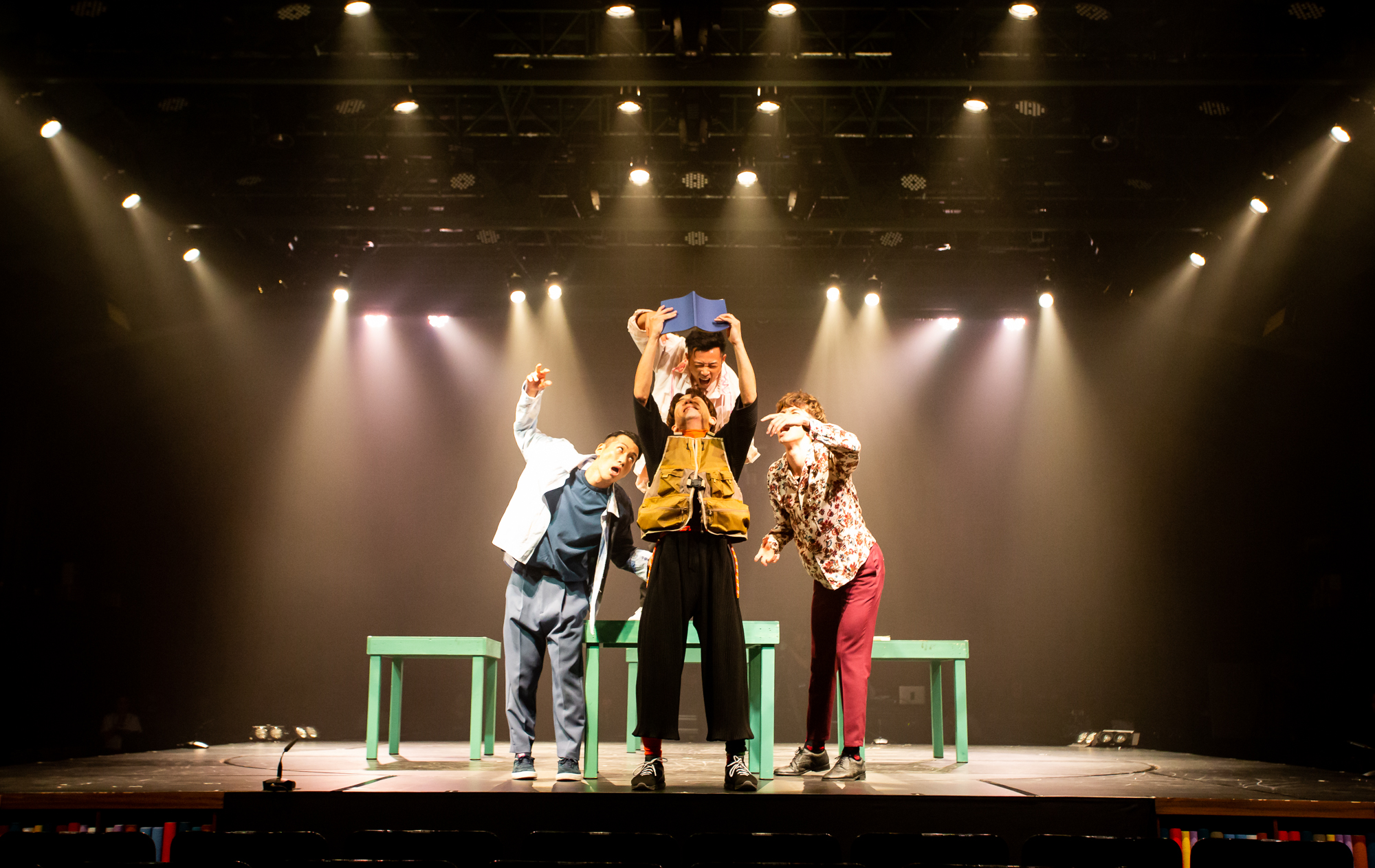 You might imagine my slight amazement when I found out that a comedy dance crew by the name of s**t kingz agreed to an interview. What was in store for me?
I shouldn't have worried. I was greeted by four easy-going, cheerful Japanese guys who seemed to be very excited to be touring the country.
As we sat down, tea in hand, I tried to figure out what this crew was all about. Before they started talking about their activities, I needed to ask: where does the name come from?
"It comes from the Japanese word shikkin, which means to pee in your pants (accidentally, of course)! We chose this because we wanted people to pee themselves by the shock of seeing our performance," said the crew leader who goes by the stage name "Shoji."
But, of course, that was a swear word in Japanese and off-limits, so they chose the next best thing: an English word which sounded the same. "We never dreamed we would perform abroad. So now it's a dirty word all over the world!" Shoji explained, laughing.
This dance group was started 10 years ago. Nine years ago, they were among singer Mariah Carey's back-up dancers. From there, they alternated between performances at home and workshops abroad, teaching dance.
"We've taught dance in more than 20 countries," continued Shoji, a bubbly leader who is responsible for the stage settings and promotion of the group.
There has been an increase in the number of project collaborations in recent years, including participation in the Hermes Fashion Show, a performance at the West Gigantic City Land Festival, and the Motion Project by Sony.
"We never dreamed that we would get so many different opportunities. The fact that we got to collaborate with a huge fashion company and technology was really fun," said "Oguri," another crew member.
He is remarkably modest with a guy-next-door vibe. I later found out that he had also collaborated with Jillian Meyers, assistant choreographer of La La Land.
The list of collaborations goes on.
This group has had four different theater performances so far. An interesting feature of their style seems to be constant humor — not taking themselves too seriously by taking their fame in stride. This is reflected in the titles of their shows, such as Wonderful Clunker, which has a toilet as a stage, WEEKDAY PLAYDAY, and THIS SHOW IS s**t.
Their playful way of doing things is mixed with the influence of old-school entertainment. As Shoji explained: "We are influenced by classic comedy and musicals, such as Charlie Chaplin. The reason is that, of course, they perform, but they are fun to look at. We wanted to bring back that kind of entertainment with a 2018 style."
Now on their 10th anniversary, this group continues to aim as high as ever.
It seems clear that the 10th year is a chance to reflect on what they want for the future, which is also reflected in the project they are doing now: The Library.
Shoji explained the reason for choosing this theme: "We have done four shows so far. Thinking about it, this time we chose the theme of library, because it's a place where you find knowledge for the future."
This time, the project involved a collaboration with starRo, the Grammy-nominated music producer.
So, I asked the crew leader, what is next for this ambitious dance crew?
"We taught abroad, but we have never done a show overseas. Ours is a non-verbal dance comedy show. When we perform in Japan, the audience ranges from small kids to 80-year-olds who come and laugh and dance together. We want to bring our show all over the world."
In essence, as crew member "Kazuki" explained, "Our performance has nothing to do with what language you speak, so we want people from everywhere to come see our show. Come on!"
They collapsed in a collective laugh, and I left, thinking: they really are onto something with their ironic and fun-loving way of doing things.
We shall see if they can have their break abroad. In the meantime, make sure to see their shows in Tokyo to find out for yourself.
Event Information:
Show title: s**t kingz "The Library" Japan Tour 2018, Tokyo Final
When: November 21-23
Where: Tokyo International Forum, Hall C
Tickets can be bought at:
Eplus: https://eplus.jp/ath/word/57658
PIA: http://w.pia.jp/t/shitkingz/
Lawson:http://l-tike.com/stkingz
Further information can be found here.
Author: Arielle Busetto