Freed Japanese Journalist Tells How Syrian Militants Have Spawned A 'Hostage Business'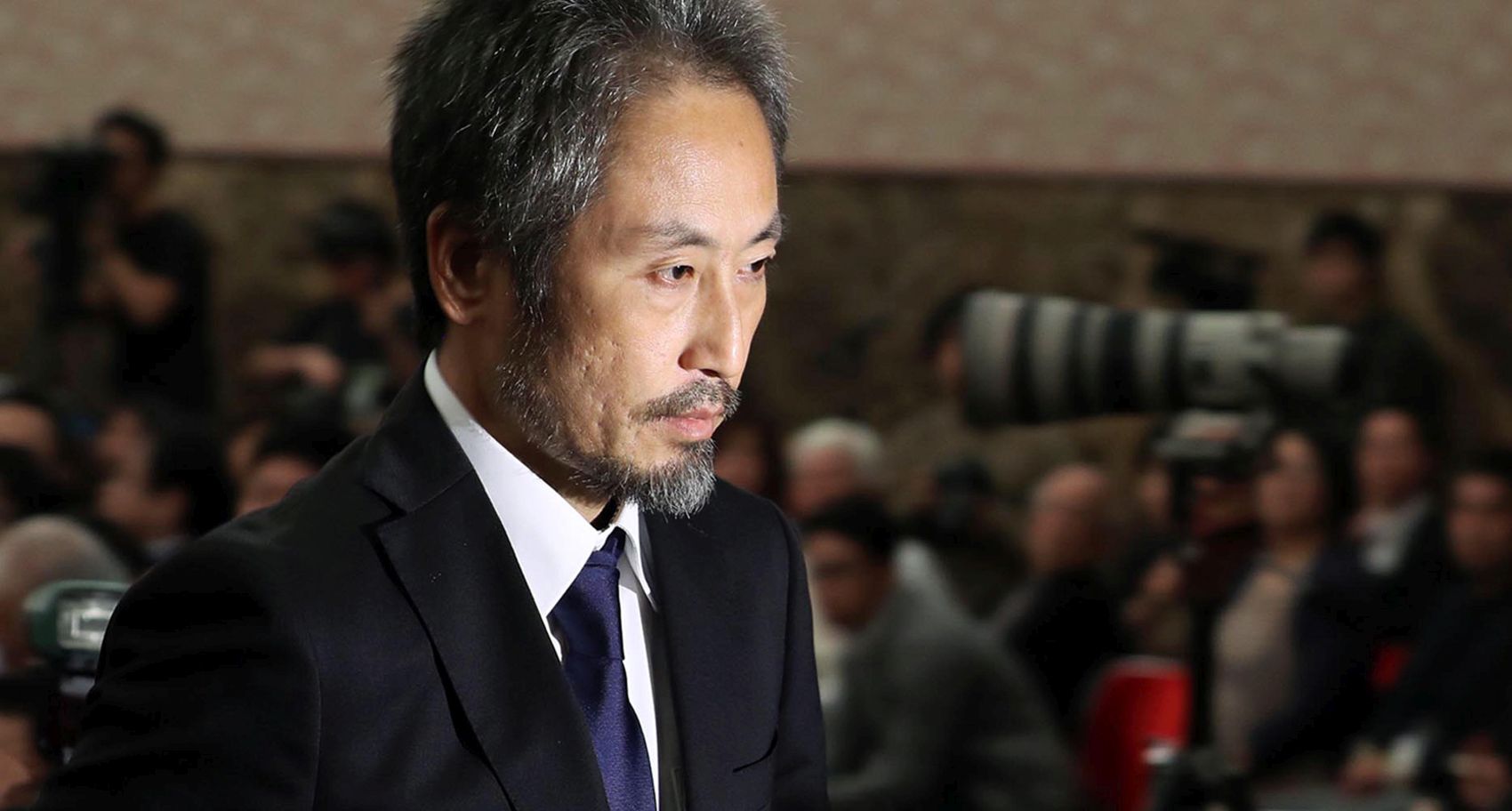 Freelance journalist Jumpei Yasuda was freed in late October after being held hostage for three years and four months in war-torn Syria. He held his first press conference after returning home on Friday, November 2, at the Japan National Press Club in Tokyo.
At the outset, Yasuda, 44, apologized, saying, "I am extremely sorry for having made the Japanese government a party to the matter because of my own actions."
Yasuda's account during the news conference provided a glimpse of what can only be described as the "hostage business" that seems to have been spawned in Syria.
Moved to Several Locations
According to Yasuda, he was abducted in June 2015, soon after he entered Syria on foot from Turkey for news gathering activities.
The militant group responsible for abducting him was not identified. He said, "They never told me the organization's name to the end."
Yasuda was transferred to a number of facilities in as many as 10 locations, including private houses, during his three years and four months' captivity.
The largest facility was a five-story structure with a basement in the Jabal al-Zawiya area in the central part the northwestern province of Idlib. The facility appeared to have taken on the task of housing hostages for various groups of insurgents.
At least 100 "prisoners" seemed to have been detained by the militants in the massive building, according to Yasuda.
Rebels' Operators and Trustees
Many armed groups have sprouted because of the prolonged Syrian civil war. It now seems likely that the murky, dangerous world of the "hostage business" also has been steadily spreading in that country.
Idlib is a stronghold of rebels hostile to the administration of President Bashar al-Assad of Syria. The insurgent groups are large and small, ranging from extreme Islamic radicals to relatively moderate forces. There have been successive alliances and splits, and it is not uncommon for members to switch from one group to another.
Under these circumstances, it is not an easy task for militants to secure facilities to detain the people they have taken hostages.
This appears to be a reason for the rampant growth in what can only be described as a hostage business — operators who act as trustees, holding hostages from many militant groups by taking care of housing and providing meals for the captives.
Wide Variety of Prisoners
"The impression was that the group managing the facility was taking in captives from several militant groups in exchange for rewards," Yasuda said in the news conference, as he explained what he knew about the organization running the facility.
The prisoners included captives of a number of of rebel groups that are often in conflict among themselves. Among them are the Free Syrian Army and the Nusra Front — which now goes by the Syrian Liberation Front — which is a group linked to the international terrorist organization al-Qaeda.
Detainees in the facility included such non-Syrian people as Pakistanis, Jordanians, and Afghanis. However, private Syrian families and marijuana traffickers were also there, Yasuda said.
Ransom Demands
In July 2015, a month after his capture, Yasuda was told by the militants that they had demanded the Japanese government pay a cash ransom. In August, they told him to write down his personal information,such as the names of his family members, "presumably as proof of life and as a tool in ransom negotiations," he said.
Subsequently, the militants informed him that the Japanese government was "ready to pay money."
In December, however, his captors said the Japanese government had cut communications, and he began suffering violence at their hands, Yasuda recounted at the press conference.
Commenting on Yasuda's release from captivity in Syria, Chief Cabinet Secretary Yoshihide Suga told reporters on November 2 that the government did not pay any ransom for his release.
In reply to a question whether any government intention to pay a ransom had been conveyed to the militants, the chief government spokesman flatly said, "No."
'I Take Full Responsibility for My Actions'
Referring to the government's response to his captivity, Yasuda stated: "I believe the government officials concerned, did everything they could, and I have nothing to grumble about. As I entered a war zone on my own judgement, naturally I should take full responsibility for my actions."
Furthermore, he noted, "I believe whatever happened to me was all my own fault. It is a matter of course, I think, that there would be criticism against and scrutiny of my actions."
He is undecided on future plans as a reporter. Yasuda said, "I have a clean slate about that altogether."
Yasuda speculated in the news conference that those who were detained in the facility with him included dissidents who had undergone trial in an "Islamic court" founded by the militants in Idlib.
His testimony is particularly valuable since it provides evidence that an irrational order is being formed in Idlib, and the end of anarchy is not yet in sight.
(Click here to read the related article in Japanese.)
Author: Kiyoshi Ouchi