SUMO | Abi Wins Rare Three-Way Playoff to Capture First Title on Wild Final Day at Kyushu Basho
Rank-and-filer Abi defeated Takayasu and Takakeisho in the playoff to secure the title. It was the first three-way playoff since March 1994.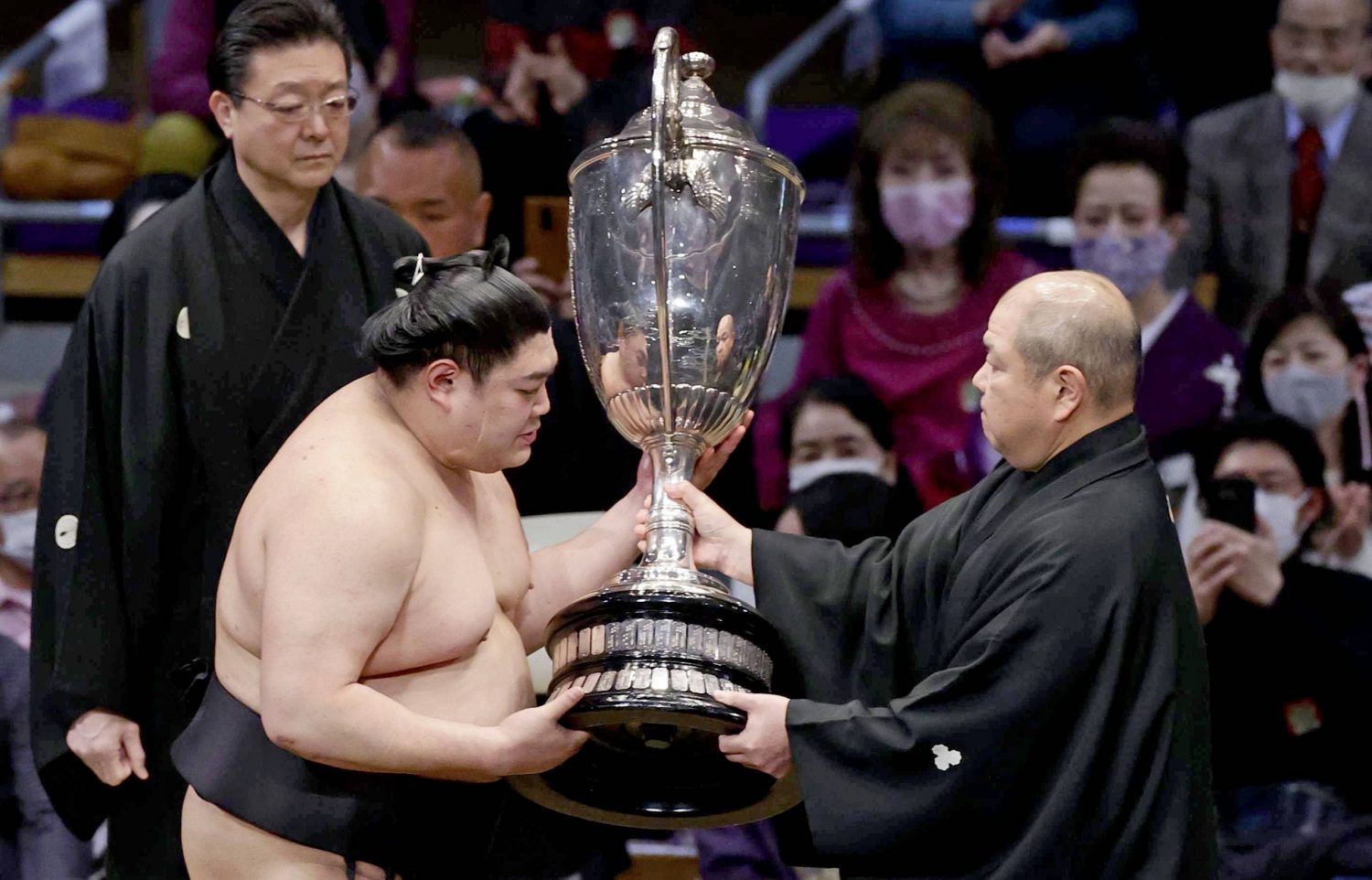 This article first appeared on SportsLook, JAPAN Forward's dedicated sports website.
Unheralded rank-and-filer Abi beat Takayasu and Takakeisho in a rare three-way playoff on Sunday, November 27 to capture his first Emperor's Cup at the Kyushu Grand Sumo Tournament.
"It seems like a dream, it doesn't seem like reality," Abi said in a ringside interview. "My stable master emailed me and told me to just concentrate on one bout at a time. I just tried to focus on each one."
In the playoff at Fukuoka Kokusai Center, No. 9 maegashira Abi first defeated Takayasu for the second time on the final day when he dodged slightly to his side and then swatted down his opponent at the center of the ring.
Takayasu's head hit Abi awkwardly at the face-off and the top maegashira needed assistance walking off the dohyo.
Next up, Abi took on ozeki Takakeisho and used his trademark arm thrusts to the neck to complete a wild day of sumo and clinch his first championship.
"I tried to go in low and fast, that's the only thing I was thinking of," Abi said.
He added, "I can't really put it into words what this means. It hasn't sunk in yet."
Abi was also awarded the tournament's Fighting Spirit Prize.
The last time there was a three-way playoff was in 1994 at the March tournament when grand champion Akebono won, beating Takanonami and Takatoriki.
Read the full story on SportsLook.


Author: Jim Armstrong
The author is a longtime journalist who has covered sports in Japan for over 25 years. You can find his articles here.