SUMO | Terunofuji Aiming to Get Back on Track at Summer Tournament
If healthy, the lone yokozuna will be the man to beat, but Mitakeumi and Wakatakakage seek to challenge.

At the start of his reign as sumo's lone grand champion, Terunofuji looked like he was going to have a dominant run of championships at the sport's highest rank.
But things haven't quite worked out that way. After winning his first two tournaments at sumo's highest rank, the Mongolian-born grappler has hit a rough patch due to a series of injuries.
Terunofuji will be looking to return to his winning ways when the Summer Grand Sumo Tournament begins on Sunday, May 8 at Tokyo's Ryogoku Kokugikan.
Making his yokozuna debut, Terunofuji captured the September 2021 tourney title with a strong 13-2 record. He followed that up with a dominant 15-0 result in November.
While he got off to a solid 10-1 record to start the New Year Basho in January, Terunofuji ran out of steam over the final four days when he lost three bouts.
The final day saw him lose to sekiwake Mitakeumi, who walked off with the Emperor's Cup, denying Terunofuji his third straight title as a grand champion.

If that setback wasn't enough, things went from bad to worse when the yokozuna was forced to pull out of the March tournament with injuries to his knee and heel after competing in just five bouts.
Therefore, this is the big question heading into the Summer Basho: Has Terunofuji fully recovered from his injuries?
"If Terunofuji competes in top form, he is by far head and shoulders above the rest," NHK sumo announcer Hiroshi Morita said. "But if he's not back in shape, we could see another topsy-turvy tournament."
Morita was referring to the March tournament, where unheralded Wakatakakage walked away with the silverware in Terunofuji's absence.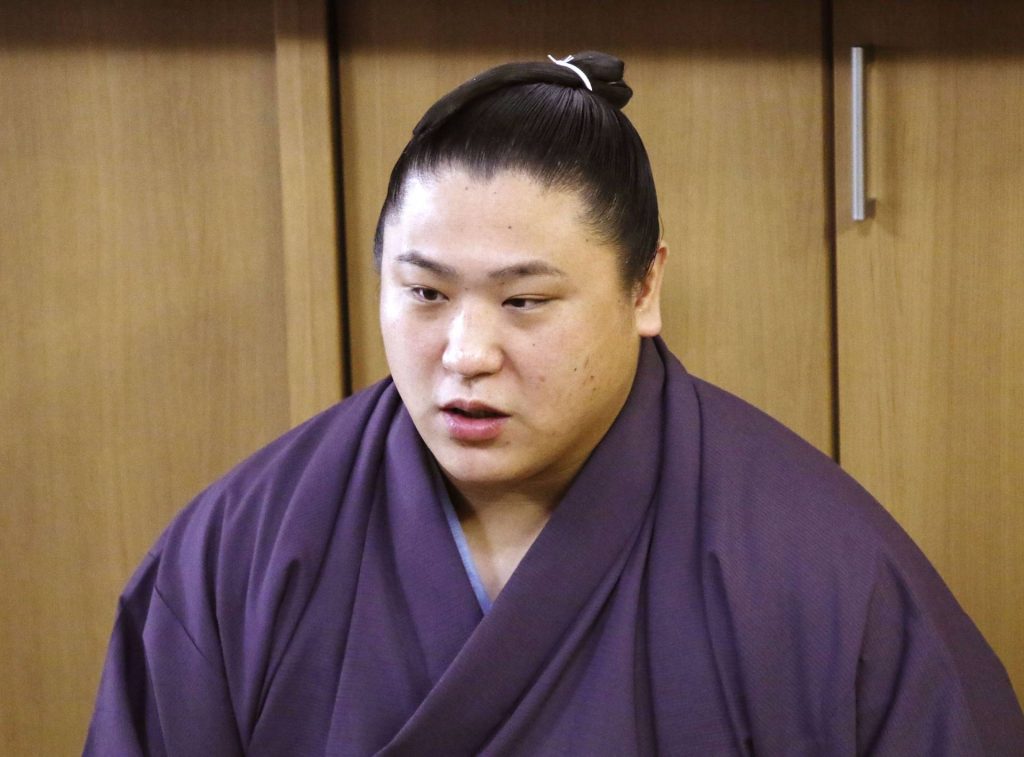 Strong Sekiwake Debut for Wakatakakage
Making his sekiwake debut, Wakatakakage impressed with a 12-3 record, winning in a thrilling championship playoff against Takayasu and beating out more experienced contenders like Mitakeumi and ozeki wrestlers Takakeisho and Shodai.
Wakatakakage's win electrified the sumo world, giving fans hope that the native of Fukushima Prefecture may continue his rapid rise up the ranks.
"Can Wakatakakage win back-to-back tournaments? If he does he will almost certainly get boosted to ozeki," Morita said.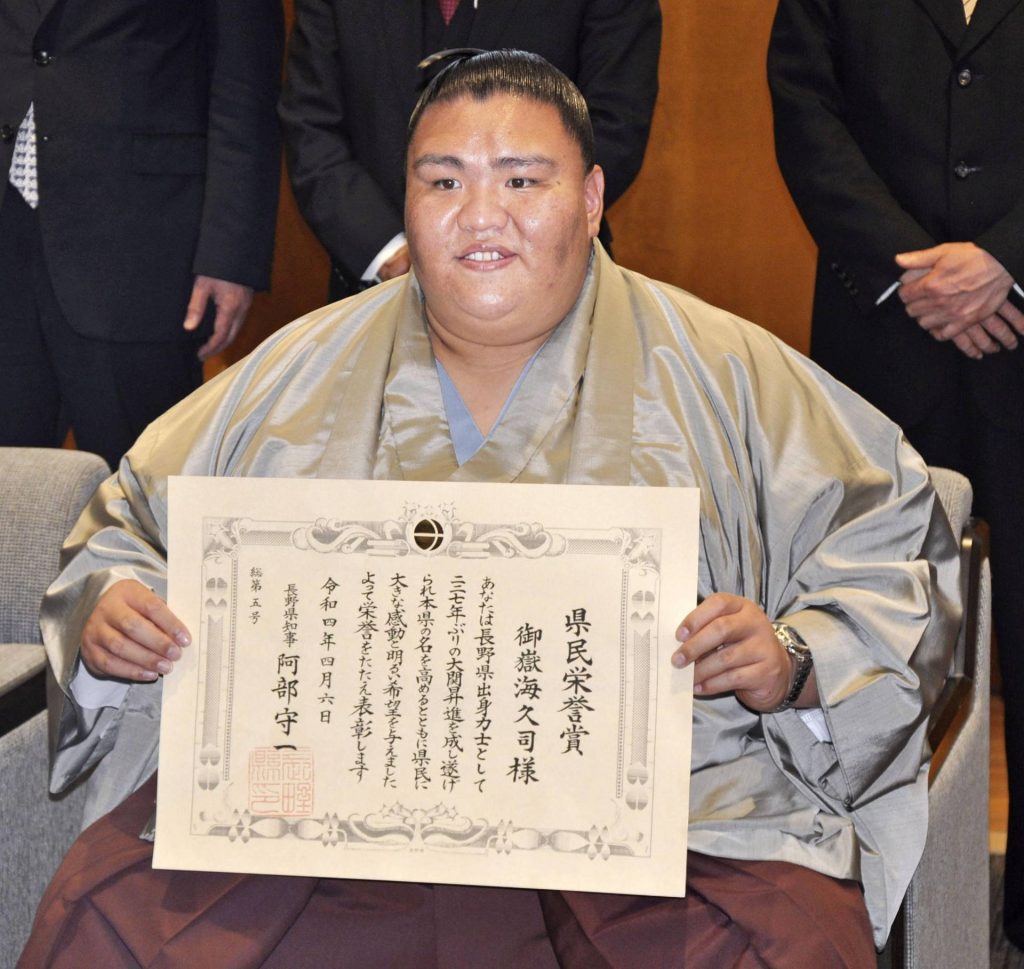 Mitakeumi, who went 11-4 in his ozeki debut in March, will also be looking to keep the heat on Terunofuji when the 15-day tournament starts.
"This time I think Mitakeumi is concentrating on winning his first tournament as ozeki," Morita said. "He's 29 years old, he knows the clock is ticking and he will want to get the job done to make himself a top candidate to become yokozuna within this year."

Keep An Eye on Takakeisho, Shodai
Other wrestlers to keep an eye on are the ozeki duo of Takakeisho and Shodai.
Both men were relegation-threatened in the last tournament but managed to secure winning records to hold on to their ranks.
Shodai was particularly impressive. He lost the first four bouts, then won nine of his last 11 to finish with a 9-6 record, which included wins over Wakatakakage and Takakeisho.
"I think Shodai could have a big tournament," Morita said. "He took a lot of criticism early on in the last tournament but finished with a very convincing performance."
Then there is up-and-coming grappler Kotonowaka. The Sadogatake wrestler has gone 11-4 in his previous two tournaments and was a title contender in both.
The No. 2 maegashira has won three Fighting Spirit Prizes in the last year and there is every indication that he will continue his rise up the ranks.
Former ozeki Takayasu came close to winning his first championships in March, but saw his title hopes dashed by Wakatakakage in a playoff.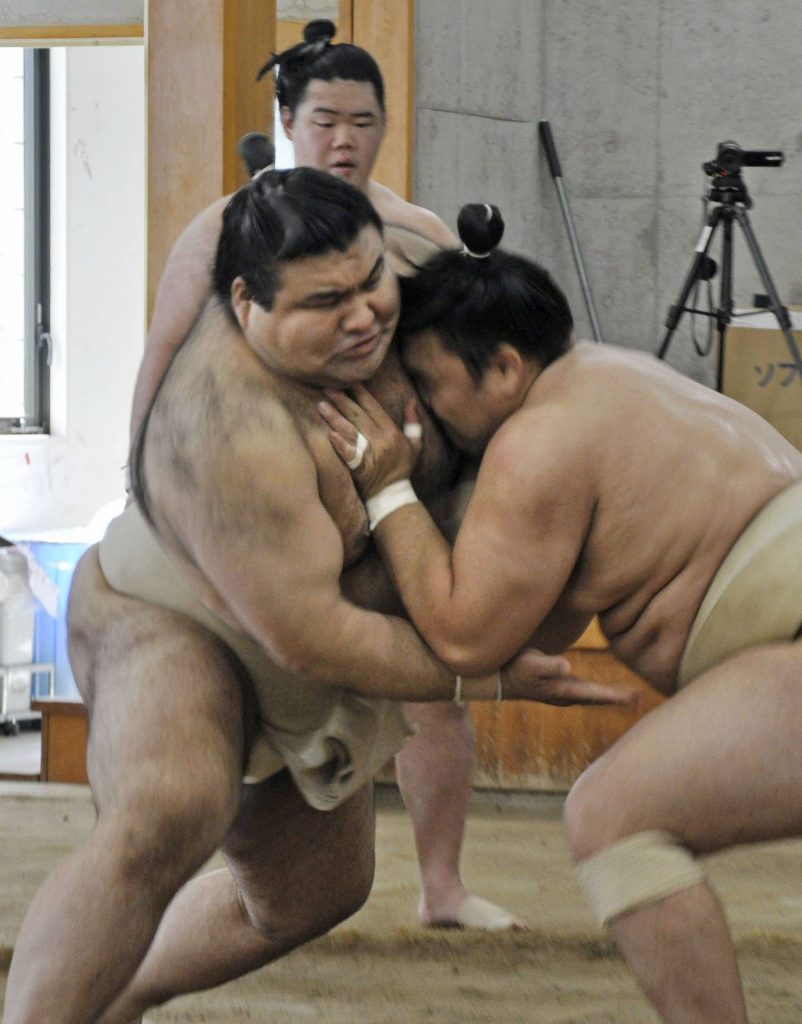 For his efforts in March, Takayasu has been promoted from the seventh-ranked maegashira to No.1. He would like nothing more than to get another shot at the elusive title.
Other potential contenders include sekiwake Abi and the komusubi duo of Daieisho and Hoshoryu, the nephew of former Mongolian yokozuna Asashoryu.
Follow daily coverage of the Summer Basho here, on JAPAN Forward's dedicated sports website, SportsLook.

Author: Jim Armstrong
The author is a longtime journalist who has covered sports in Japan for more than 25 years. You can find his articles here.