Susumu Nishibe's Assisted Suicide: Arrests Made, Social Debate Stirred Up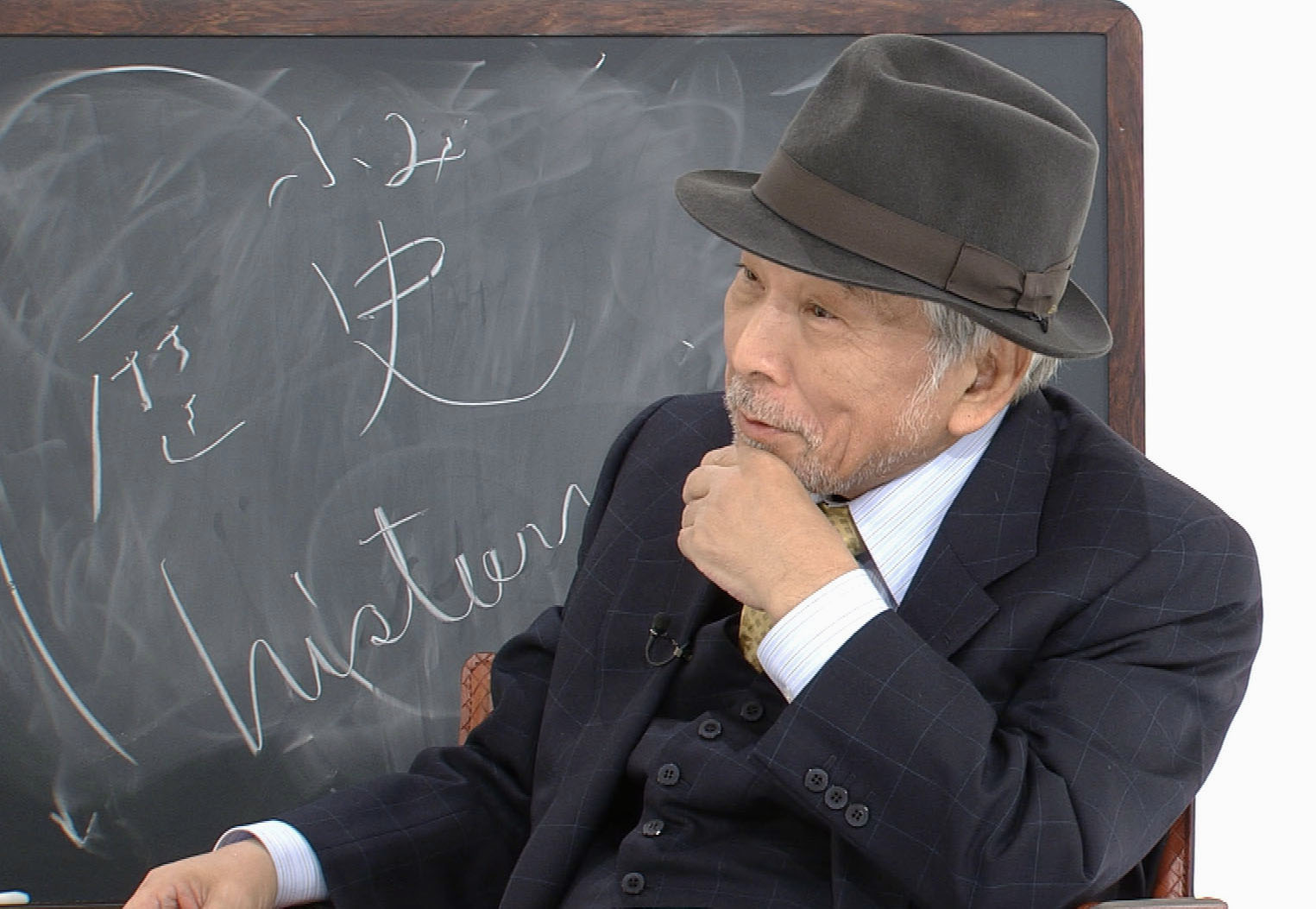 On April 5, two suspects who were close to the late literary critic Susume Nishibe, 78 at the time of his death, were arrested by the Tokyo Metropolitan Police. They are suspected of having assisted in his suicide by drowning in January.
Nishibe had always vowed to have a "self-determined death." The two suspects explained their motives, saying, they "wanted to respect his views on life and death," and "it was to show our gratitude towards Mr. Nishibe."
Nishibe's family, however, is left with mixed feelings.
Were Nishibe's choices, and the duo's decision to help take his life, appropriate? We looked into the case to see how his death has impacted Japan's society.
Suspicions Surfaced
Early morning of January 21, Nishibe's body was found along the Tamagawa river in the Ota ward of Tokyo. Though a written will was found, there were unnatural features to the situation. A source concerned with the investigation was quoted as saying, "We suspected foul play from the start."
When Nishibe's body was found, it was fastened to a tree on the riverbank. However, due to an impairment with his hands, it was difficult to imagine that he had acted alone. There are no street lamps in the area and a resident in the neighborhood confirmed, "It would be difficult for a first-time visitor to make their way to the river in the dark."
Nishibe's last words to his 49-year-old daughter deepened the suspicion "I'm meeting someone now," he said, before parting ways with her after having drinks together at a late hour the night before he was found. Even after his death was confirmed, though, no one came forward to say they had met him that night.
The Tokyo Metropolitan Police soon opened an investigation with footage obtained from security cameras in the area. An extensive hearing was conducted with a "full-scale screening of his acquaintances," as stated by a source involved in the investigation.
The investigation led to two persons of interest. The first is Tetsugaku Kubota, 45, an employee of a subsidiary of broadcast media Tokyo MX TV who was an editor for a TV program that Nishibe appeared on for nearly 10 years. The second is Tadashi Aoyama, 54, the head of a private school which Nishibe ran.
According to investigators, the two suspects were asked by Nishibe to help him prepare for his death by collecting tools and scanning locations beginning last summer. On the day of the incident, they had rented a car for the purpose of escorting Nishibe to the scene.
Nishibe's Family: 'We Are Sorry'
Nishibe's relationship with the duo has deep roots, extending over many years. Ten days prior to his alleged suicide, the three met on the set of a taping for Nishibe Seminar, a Tokyo MX TV program that he hosted.
"A brilliant person." "Someone I am very thankful to." That was how Nishibe had described the two men during the program, as he reiterated his theory on life and death and said, "The utmost happiness is being able to die."
However, nothing had prepared his family for the truth that these two men had assisted him in taking his own life.
Upon hearing the news of the arrests, his daughter, who had lived with him and was in charge of taking notes for his literary works, explained her mixed feelings: "Both are earnest men. I was aware of my father's suicide intentions, but never had I imagined he would ask other people to help him [with his death]. I feel very sorry for what my father has gotten them into."
Dispute Over the Incident
In his book, Nishibe argued that "the reality of 'natural death' was merely a hospital death," and said he wished for a "self-determined death." Hence, when news of his suicide first appeared, some close to him praised him and said, "He showed his dignity as an intellectual," and "His decision is acceptable." However, others were more critical, pointing out that he was "selfish and not thinking about those he left behind."
When news broke that he had assistance in carrying out his suicide, disputes erupted over the incident on tabloid talk shows and over the internet: "However close they were to him, they should have left assistance to his family," and "The two men were honorable in following Nishibe's beliefs to the very end." Others said, "Nishibe must have assumed that the two would not be criminally charged," and "Maybe they just couldn't refuse him," and so on.
We will never know if Nishibe considered how much impact his death would cause. What is clear is that his suicide triggered people in Japan, a country that does not condone mercy killings, to ponder and discuss how one should face the end of one's own life. Perhaps this opportunity is the real legacy Nishibe—who was deeply concerned with the relativized values of modern Japan's society—left behind for us.
Susumu Nishibe, born in March 1939, was a renowned conservative Japanese author, literary critic, and commentator. While studying at the University of Tokyo, he was a central committee member of the National Federation of Students' Self‐Government Associations and led the student rally in the campaign against the Japan‐U.S. Security Treaty. While working as a professor at the University of Tokyo and as an active critic, he received literary prizes for his books Preface to Economic Ethics (Sakuzo Yoshino Prize) published by Chuko Bunko in 1991, and Overly Serious Jests (Suntory Arts and Culture Award) published by Chikuma Shobo in 1992. Following his retirement as professor, Nishibe made regular appearances on TV debate programs and in magazines where he presented his opinions. As a writer for Seiron, Nishibe tackled issues such as theories on the amendment of the Japanese Constitution and was awarded the eighth annual Seiron Prize in 1992.
(Click here to read the original article in Japanese.)