TENNIS | Naomi Osaka Copes with Hamstring Injury as U.S. Open Commences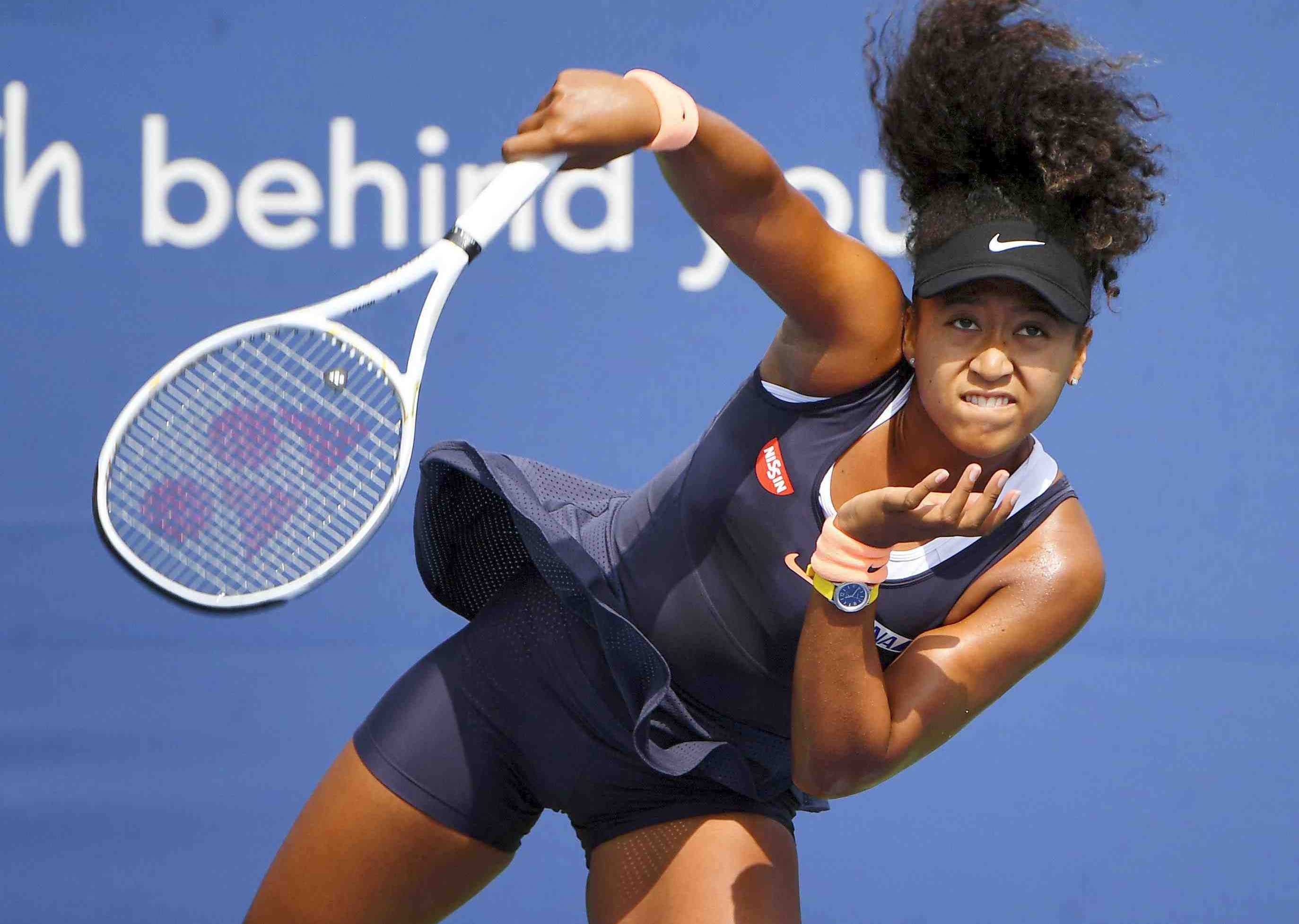 Naomi Osaka appears ready to compete at the U.S. Open, which begins on Monday, August 31, despite a weekend injury that raises questions about her fitness.
Osaka had retired from the Western & Southern Open in New York roughly an hour and a half before the women's singles final on Saturday, August 29. The reason? A left hamstring injury sustained the day before in her 6-2, 7-6 (7-5) victory in the semifinals against Elise Martens.
Osaka, the U.S. Open No. 4 seed, is scheduled to meet unseeded Misaki Doi on the opening night of Grand Slam event at the USTA Billie Jean King National Tennis Center in the Big Apple.
On the WTA Tour, Osaka and Doi have competed just once in singles matches, with Osaka winning their first-round clash 6-4, 6-4 at the Toray Pan Pacific Open in Tokyo on September 19, 2016.
Osaka, the 2018 U.S. Open women's champion, traces her injury to the lack of ice baths, a COVID-19 precautionary measure, in the safety bubble in New York, according to published reports.
"Honestly, I'm a bit stressed, but at the same time I feel like I have to keep forcing into my brain that I made the choice to come here," Osaka was quoted as saying by the BBC. "I shouldn't be stressed about it and I should just be happy to be playing in the first place. So that's kind of what I have been trying to think.
"Of course I never want to lose in the first round, and I don't even want to have that thought in my head, but I know that's a possibility. So I'm just going to think about doing the best that I can."
Osaka, who is No. 9 in the latest world rankings that were released on August 31, explained in a statement why she opted not to compete against Victoria Azarenka at the U.S. Open tuneup event.
(The Western & Southern Open was moved from Cincinnati to New York this year to limit travel among WTA players and personnel, creating a bubble in New York for the warm-up event and the U.S. Open.)
"I'm sorry to have to withdraw today with an injury," the Osaka native said last weekend. "I pulled my left hamstring yesterday in the second set tiebreak and it has not recovered overnight as I had hoped. This has been an emotional week and I want to thank everyone for the outpouring of support."
Last week, Osaka was in the headlines for her personal convictions as well as her tennis career.
In the aftermath of the Jacob Blake shooting in Kenosha, Wisconsin, on August 23, she decided to pull out of the Western & Southern Open semifinals on August 26. But the WTA, then decided to postpone all of the matches scheduled for the next day, and Osaka then opted to play. Blake, an unarmed black man, was shot seven times in the back by a white police officer, which sparked protests throughout the United States.
"Before I am an athlete, I am a black woman," Osaka said, citing her initial reason for pulling out of the semifinals, even though she would play two days later. "And as a black woman I feel as though there are much more important matters at hand that need immediate attention, rather than watching me play tennis."
Osaka, who donned a Black Lives Matter T-shirt, then competed in the semifinals on August 28.
Author: Ed Odeven
Follow Ed on JAPAN Forward's [Japan Sports Notebook] here on Sundays, in [Odds and Evens] here during the week, and Twitter @itsjapanforward.