The Best Pet Cafes in Tokyo for Animal Lovers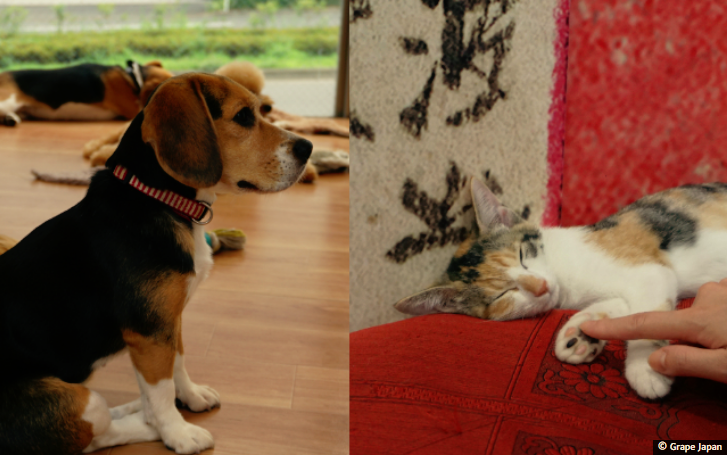 That's probably why Tokyo is home to a plethora of animal cafes, ranging from cats to hedgehogs, dogs to owls, you can choose from a whole host of adorable creatures to get up close and personal with.
If you're from a country that doesn't have pet themed cafes it's definitely something cool to try out while visiting Japan. For tourists, an animal cafe could be the perfect chill out time during a hectic sightseeing schedule.
Whether you like fluffy or feathered friends, Tokyo's got you covered, and for the eternally stressed inhabitants of this metropolis, nothing beats the healing power of cute animals!
Dog Cafes in Tokyo
Mame Shiba Inu Cafe, Harajuku
This cafe recently opened so prepare for a wait, especially given the location on the tourist-heavy Takeshita Street, Harajuku. Shiba inu have only become more and more popular in this age of the internet, since their hilarious antics often go viral.
The cafe's four-legged hosts aren't the full size doges that you're used to, these are 'mame' (meaning bean) shiba inu, a smaller variety of the breed. Seeing shiba inu in Japan is high on any dog lovers list, so go for a frolic with these mini meme dogs.
Address: 150-0001 Tokyo, Shibuya, Jingumae 1-6-10 3F
Hedgehog Cafes in Tokyo
Chikuchiku Cafe, Harajuku
The concept of this hedgehog cafe isn't just hedgehogs (which is a great standalone concept anyway). They take it one step further to, get this, hedgehogs in dollhouses. Genius. Each setting is different, dining rooms, classrooms, so that patrons can watch the hedgehogs potter about like prickly little people.
Address: 150-0002 Tokyo, Shibuya, Shibuya 1-13-5 Daikyo Shibuya Building 2F
The rest of the article can be viewed on our partner's website, grape Japan at "The Best Pet Cafes in Tokyo for Animal Lovers."