Fuji Rock 2018 Livestream Highlights: Enjoy Japan's Most Famous Rock Festival from Home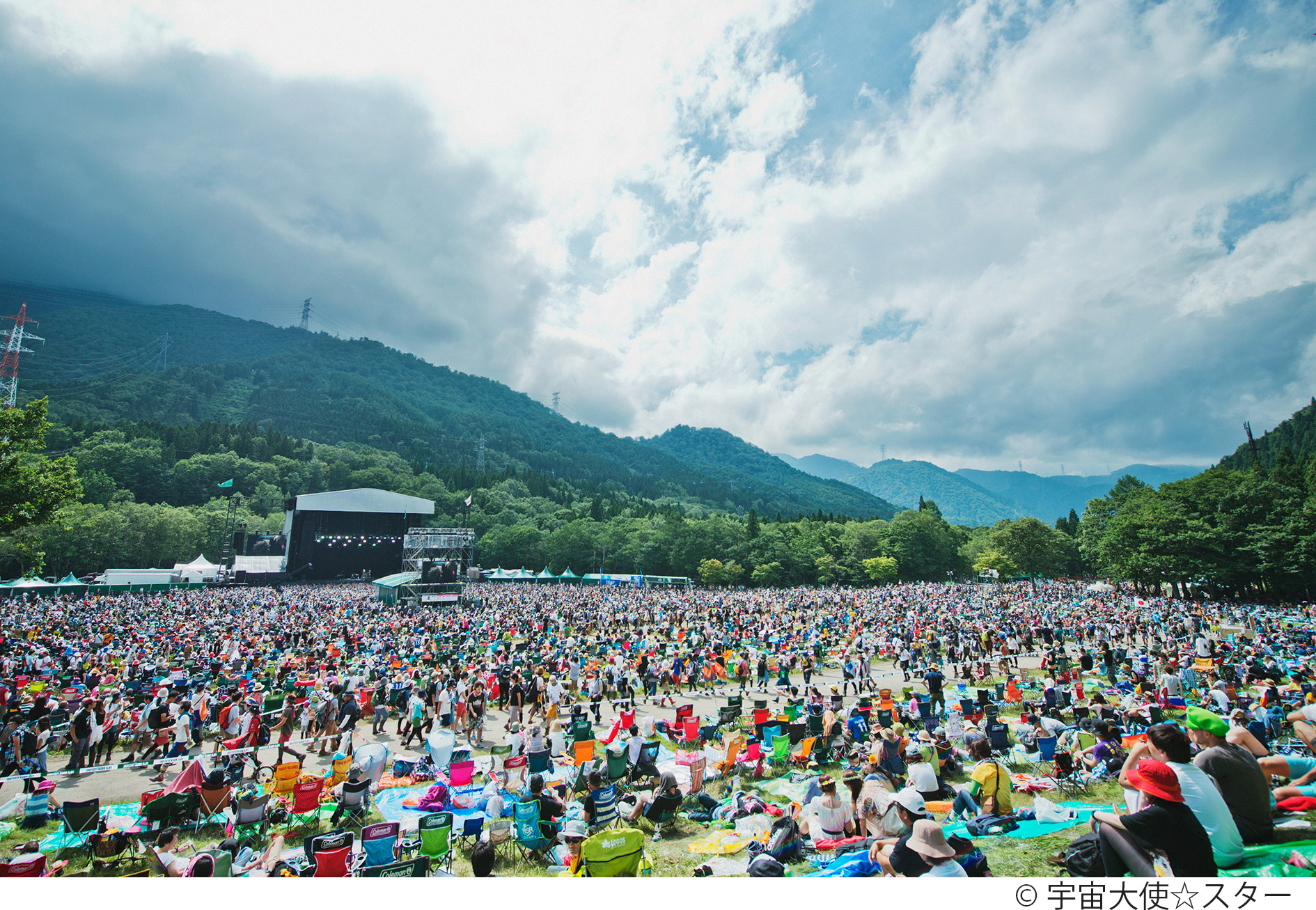 Fuji Rock, Japan's most renowned festival now in its 22nd year, takes place July 27-29 at Naeba Ski Resort in Niigata Prefecture.
Headliners
Headliners this year include the legendary artist Bob Dylan, Pharrell Williams' pioneering outfit N.E.R.D, and rapper Kendrick Lamar. Domestic talent comes in the form of electronic outfit Sakanaction, rock heroes Unicorn and garage-rockers Glim Spanky.
This year's line-up aside, Fuji Rock's appeal is its tree-lined mountain venue, which for a few days each year becomes a breath-taking clash of picturesque nature and party vibes. It's one of the most beatific festival sites on Earth, with green rolling hills and crystal-clear streams. At the same time, its all-day, all-night stages and fantastic food options allow festivalgoers to truly leave the world behind and lose themselves in the music.
This year for the first time ever, select artists' performances will be broadcast live on Fuji Rock's official YouTube channel, meaning you can enjoy the festival without having to brave the portable toilets.
Not all artists will be featured on the livestream, but here are our top five picks. (All times are JST):
N.E.R.D (Friday July 27, 9:00 pm)
With their 2017 album No One Ever Really Dies, N.E.R.D not only returned from a seven-year hiatus, they brought A-game material – an urgent mix of hip-hop, soul and rock spirit. Among their many collaborators was Kendrick Lamar, who himself plays at Fuji Rock on Saturday, so our fingers are crossed for an on-stage reunion.
Glim Spanky (Friday July 27, 12:50 pm)
Two months after their headline show at Nippon Budokan, Nagano Prefecture band Glim Spanky return to Fuji Rock bigger than ever. Their freewheeling sound, influenced heavily by 1960s and '70s Western rock and enhanced by Remi Matsuo's husky voice, is a perfect fit for a festival headlined by Bob Dylan.
Johnny Marr (Saturday July 28, 2:50 pm)
Famed for his inimitable guitar sound and his work with The Smiths, The Pretenders, Modest Mouse and more, Johnny Marr will perform a solo set at Fuji Rock. Call The Comet, his third solo album, was released last month and sees Marr on fiery form – expect a storming set.
Sakanaction (Friday July 27, 6:50 pm)
Originally formed in Sapporo in 2005, Sakanaction have become one of Japan's most popular alternative bands, blending elements of electronic and rock music along with a deeply artistic worldview that bleeds through their songs. They are also a fierce live act, so turn your speakers up for what will surely be an intense Fuji Rock set.
CHVRCHES (Sunday July 29, 10:30 pm)
Restarting their social media accounts from scratch and teaming up with acclaimed producer Greg Kurstin for anthemic single, Get Out and uplifting album Love Is Dead, CHVRCHES is a different band in 2018. The Glasgow synth-pop group have always been popular in Japan, but their set at Fuji Rock should bring a new energy that will be exciting to see.
See the following links for more information and to follow the Fuji Rock story from anywhere:
Fuji Rock Festival 2018
takes place July 27-29 at Naeba Ski Resort in Niigata Prefecture. The full line-up for the livestream can be found
here
. The livestream can be found
here
.
Also look out for Japan Forward's on-site video coverage, which you can find on our YouTube channel shortly after the festival.