The Family Area is Back at TGS With Programming Classes and Play Area
Tokyo Game Show 2023 has brought families back into the event with a family area offering great learning experiences and activities for children up to ninth grade.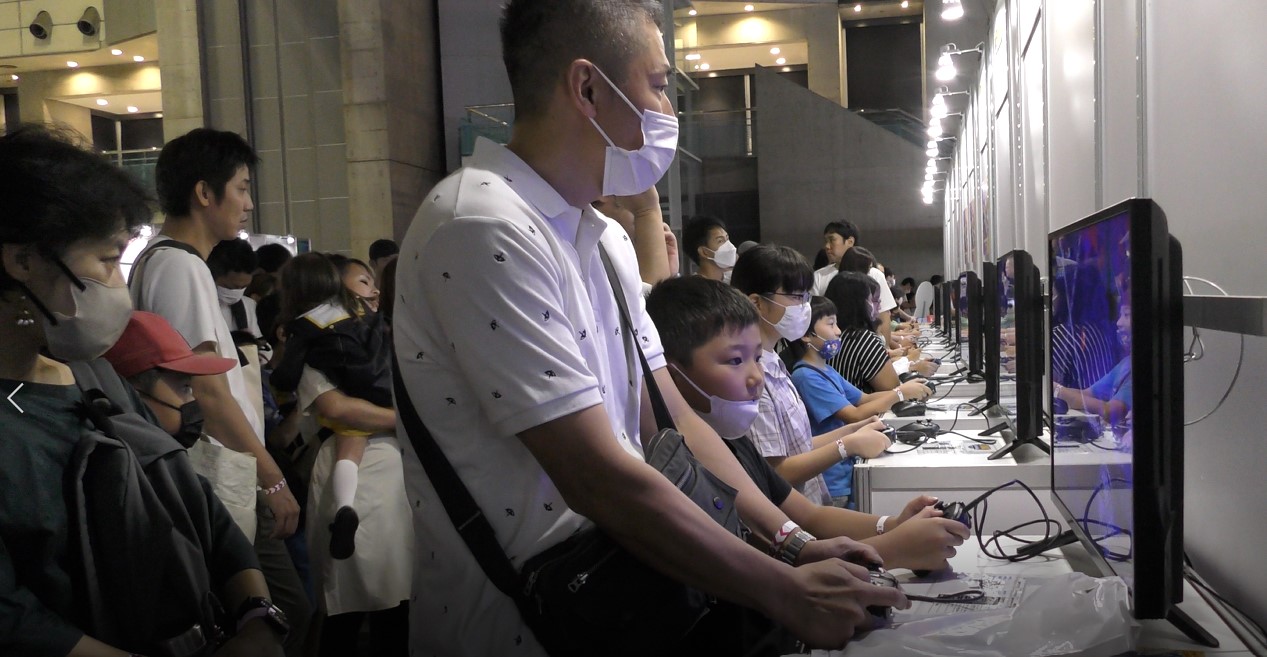 Tokyo Game Show 2023 is in full swing across Makuhari Messe exhibition center, in Chiba Prefecture on Saturday, September 23. It is the first day the massive gaming show is open to the general public. While games were the star of the show, visitors could also look forward to things such as cosplay and the family area.
There were things you might expect. Queues to try new games, consoles with children-friendly games, and a stage where cartoon mascots could perform.
Yet, there were also educational areas, keeping in touch with recent trends of the times.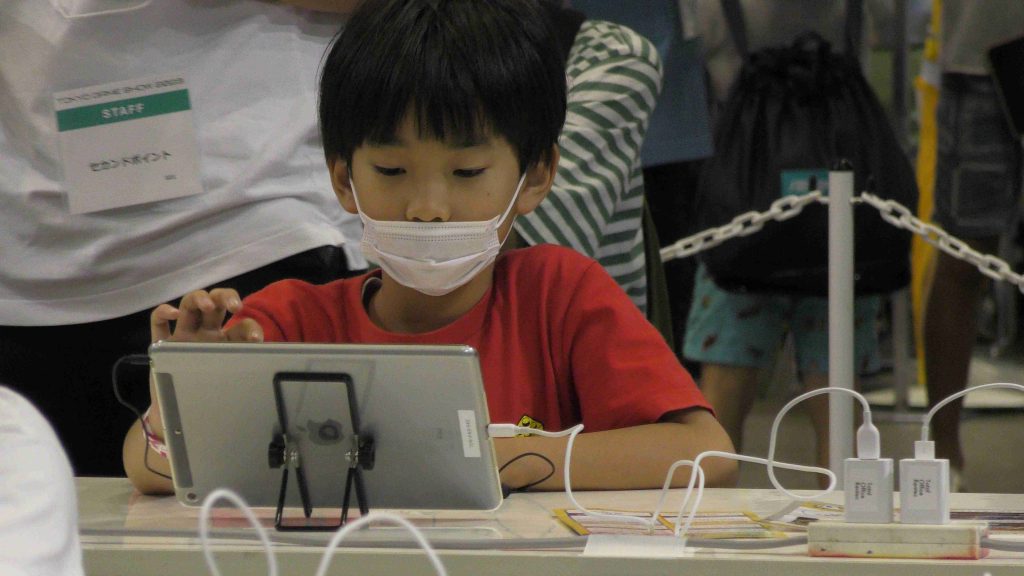 The Programmers of Tomorrow
Together with fun and games, organizers of the family area also made sure to insert educational content for families.
"Anyone who had difficulty with this task, please raise your hands," called the emcee on the podium. We watched as a number of children raised their hands gingerly.
The class taught the basics of programming. Following instructions, children did a simple task so as to make a figurine move on the screen. They copied code, consulted with their neighbor, and when in trouble, asked the surrounding assistants for help. It was, to all effect, a programming class.
Only this time, participants were likely in elementary school.
Next door, there was a session for children to experience real tech-related jobs. Participants tried their hand at video editing on a tablet by putting background music on Sonic the Hedgehog footage.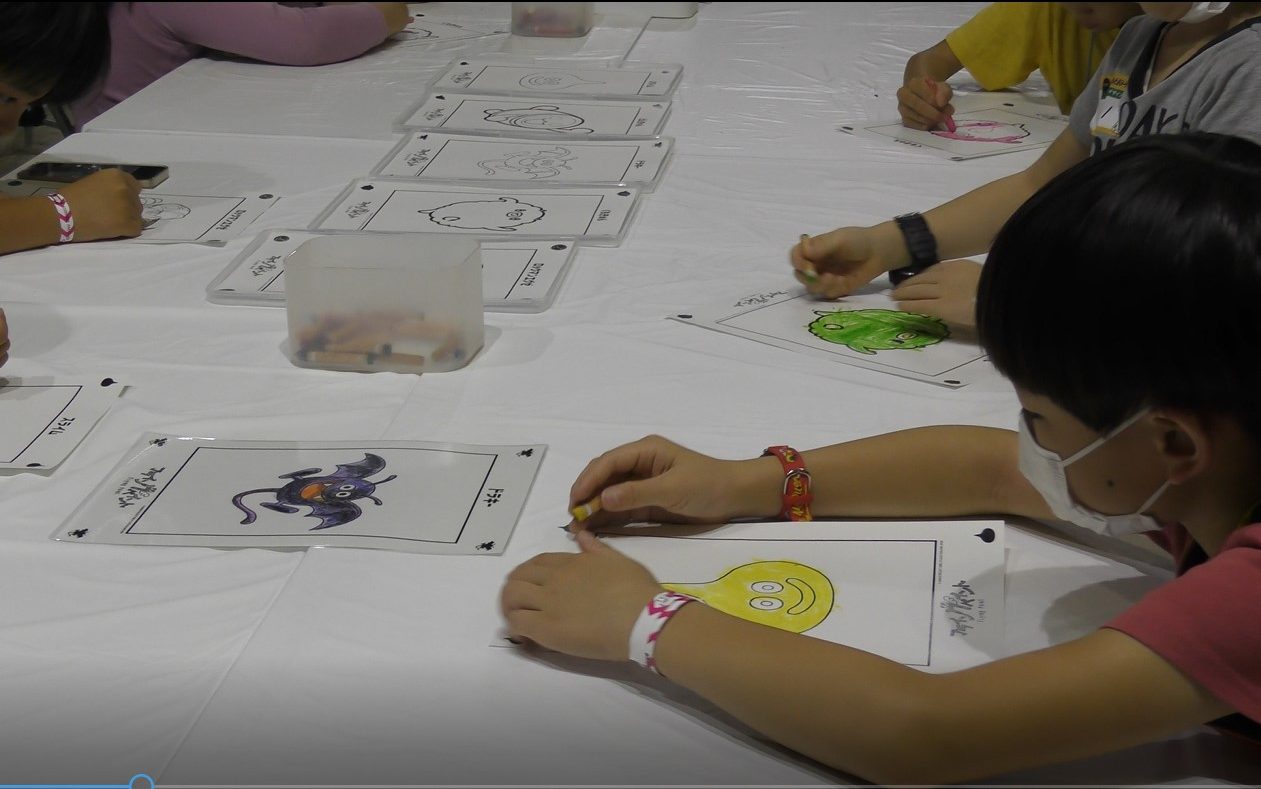 Interactive Design
How does character design work in a videogame company? After a short explanation, children participating in a workshop tried their hand at coloring in designs of famous characters, such as Slime from the popular series Dragon Quest.
The colored-in images were scanned and then shown on the main screen. And suddenly from an idea, a character was born.
JAPAN Forward caught up with a family of four participating in the character design workshop. The father pointed to his two sons, who were intently coloring in the images with brightly-colored crayons.
The younger son exclaimed happily: "It's really fun!"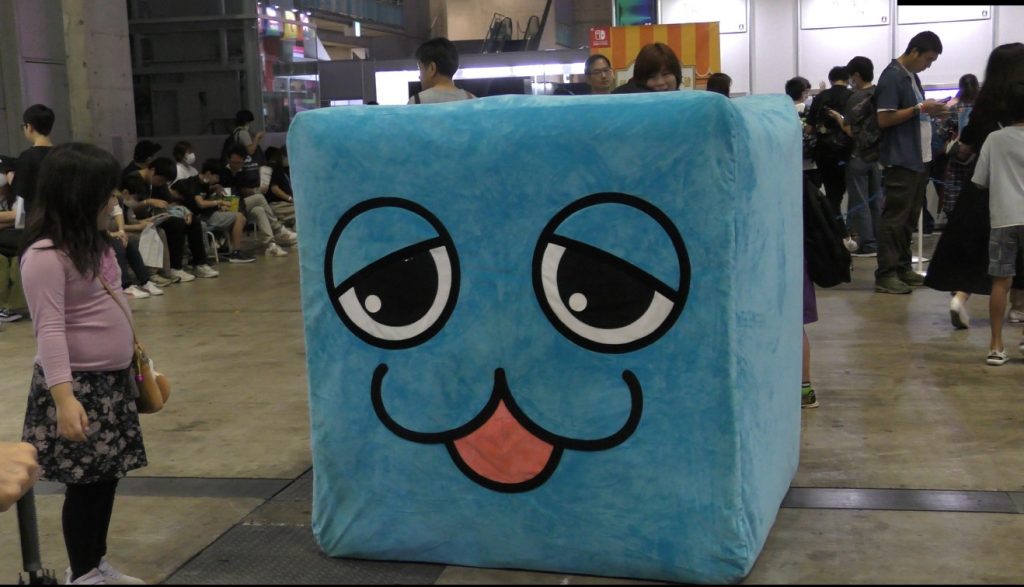 Back in Full Swing After COVID-19
When I asked the father whether his children were videogame fans, he said: "The elder one really likes The Legend of Zelda. In contrast, the younger one still has no idea about videogames."
He also told me he was happy that the event was back in full with a separate family area. Ninth graders or below can enter the event for free.
Families of children in the age group can also access the Family Game Area. This part contains a variety of games and activities, minus the vast queues seen at the main booths. "It really helps to be able to enter this section, as the main event is so crowded! I don't really want to leave this area," and he laughed.
There are some games aimed at children, like one fishing simulation game, or one where you can try your hand at playing the taiko drum.
When asked about his general impression of the event, the father just looked around and said, "We really have come back to normality after COVID-19."
RELATED:
Author: Arielle Busetto