Blockchain Gaming Shows Why It's Here to Stay at Tokyo Game Show 2023
See the blockchain gaming trend at TGS 2023, and the innovation across the gaming industry with the integration of blockchain technology into gaming ecosystems.
The Tokyo Game Show, a beloved cornerstone of the gaming world, has made its triumphant return. It is back at full scale for the first time since 2019. Gamers, developers, and industry enthusiasts from all corners of the globe have eagerly flocked to this renowned event, celebrating the revolution of the gaming community as well as a remarkable surge in blockchain-powered play-to-earn (P2E) gaming. More commonly known as 'blockchain gaming'.
Throughout its storied history, the Tokyo Game Show has consistently stood as a pinnacle of the gaming industry. It serves as a stage for major game announcements. As well, it gives us a glimpse into the future of our beloved pastime and a barometer of emerging trends. This year, it's not just living up to those expectations ー it's exceeding them.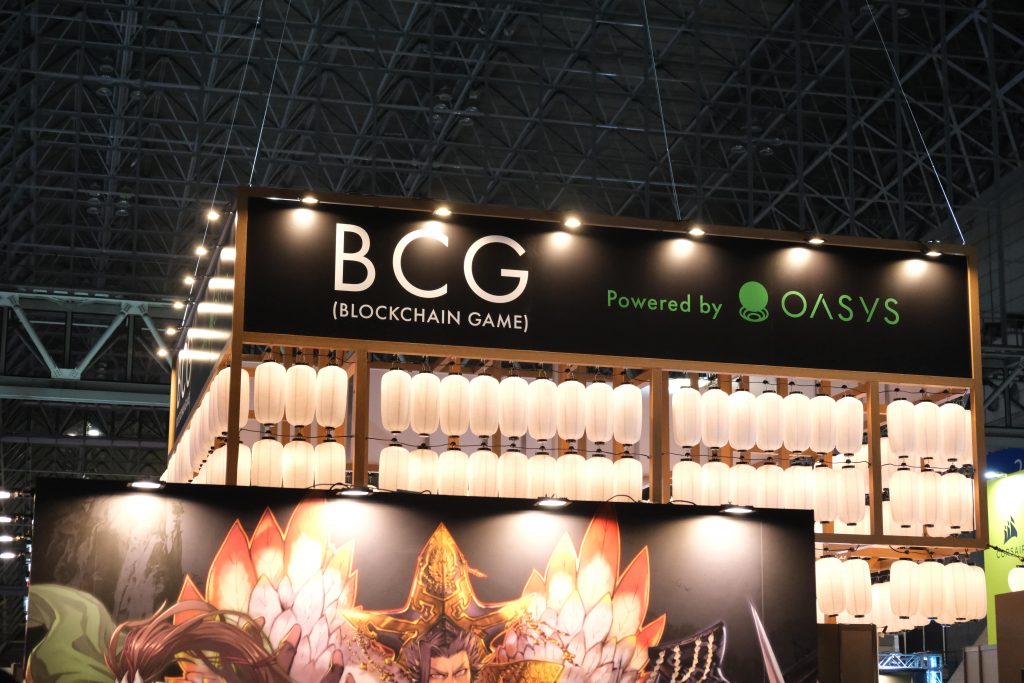 A Phenomenon Unleashed
Blockchain-based play-to-earn gaming has rapidly emerged as one of the most exciting and disruptive trends in the gaming landscape. During the Tokyo Game Show's hiatus, the P2E blockchain gaming sector experienced an astonishing explosion of growth.
Investments in groundbreaking P2E games reached unprecedented heights. And the number of active players participating in these innovative titles skyrocketed at a breathtaking pace. Data from industry authorities like DappRadar and The Blockchain Gaming Alliance unequivocally confirm the sector's remarkable resilience and forward momentum, even amidst occasional turbulence in the broader cryptocurrency market.
However, the most exciting transformation is the evolution of blockchain games themselves. They've progressed from being solely play-to-earn models to embracing play-and-earn dynamics.
The focus now extends beyond token rewards. It emphasizes the creation of immersive, entertaining gaming experiences that captivate players. This evolution embodies the spirit of Web3 gaming — making it fun, engaging, and more than just a financial pursuit.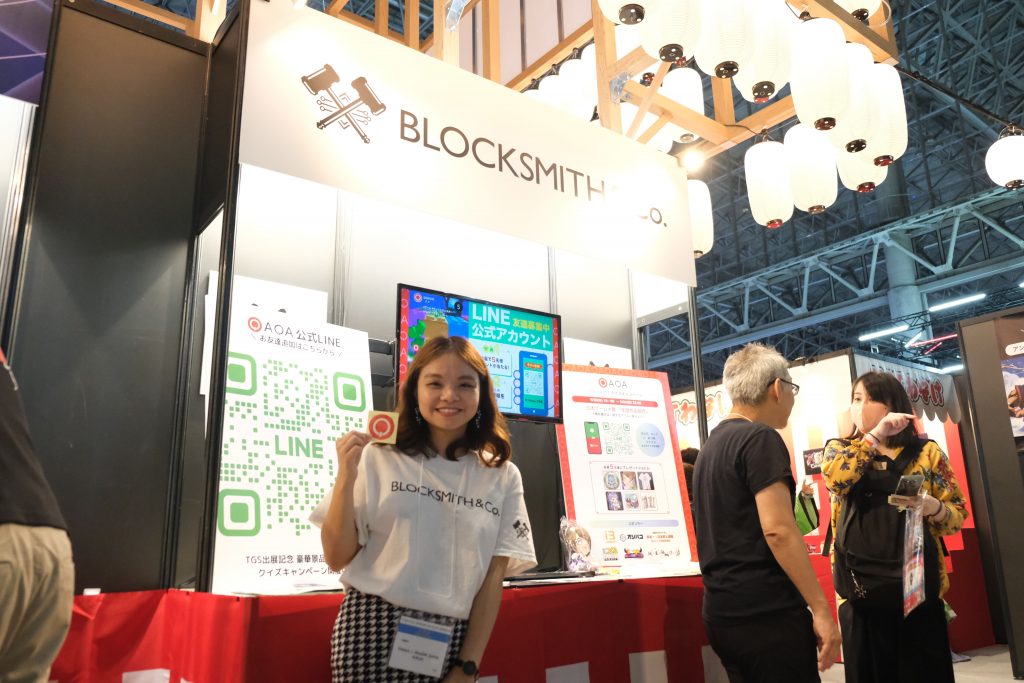 QAQA's Quiz-to-Earn Experience
Taking the gaming world by storm, the P2E model offers players not just enjoyment but also the potential to turn their in-game activities into real profits. This trend has spurred innovation across the gaming industry, giving rise to the integration of blockchain technology into gaming ecosystems.
In this exciting landscape, enter QAQA, developed by BLOCKSMITH&Co. QAQA is a user-contributed short vertical video app that injects a delightful twist into quizzes. Instead of the traditional P2E model, QAQA introduces an innovative concept: 'quiz-to-earn.'
QAQA invites users to immerse themselves in quizzes centered around product features and brand narratives, all while providing an entertaining platform to naturally nurture brand enthusiasts.
Miyuki Maejima, the marketing lead at BLOCKSMITH&Co, elaborates on the engaging mechanics behind QAQA.
"The quizzes are in a lot of categories. It could be [about] games, food, something like sports, handmade goods, it could be anything. You can post any quiz you want similar to social media and you can earn points in the app. Those points can be exchanged for a token in the future."
The mechanics are simple: Users earn "Chips" by successfully completing quizzes and consecutively answering questions. These hard-earned "Chips" can then be exchanged for "BLQS," a cryptocurrency token.
QAQA is continuously evolving, with upcoming updates set to introduce even more enticing features. Users can look forward to event functions, the world of non-fungible tokens (NFTs), and a dedicated proprietary wallet, all enhancing the quiz-to-earn experience.
Maejima expressed her enthusiasm for future expansion, stating, "We're planning to launch QAQA this winter, hopefully. First, it will be in Japanese [only] and domestic. Next year [2024] we are trying to launch in English, and also Mandarin speaking countries."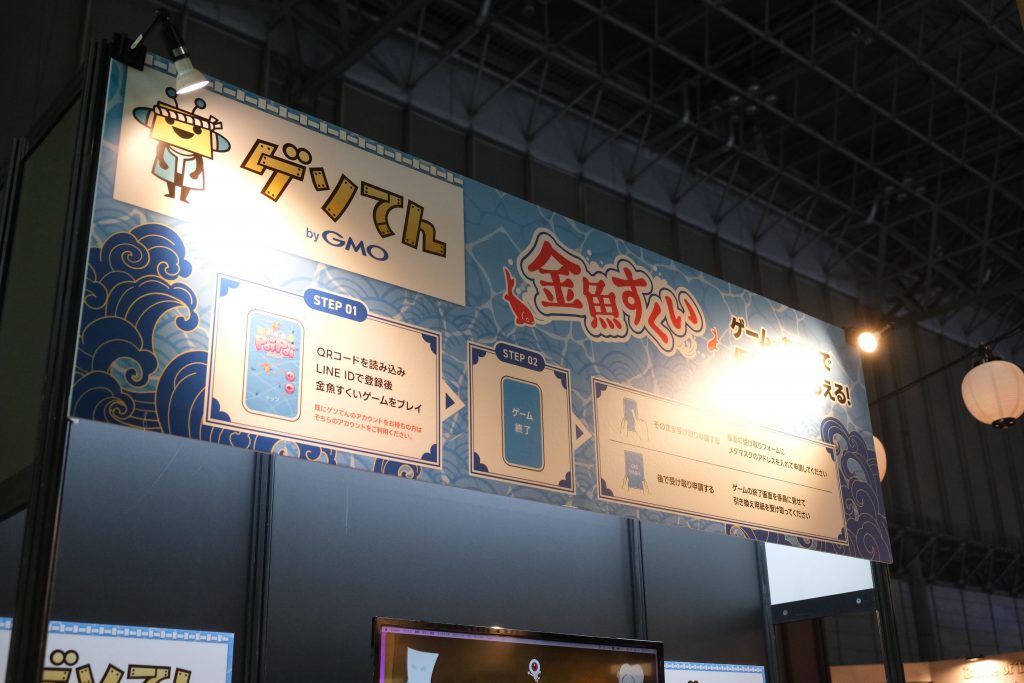 Bridging Communities and Games in the Web 3.0 Era
In the realm of online gaming and community services, "GESOTEN by GMO," stands as a dynamic platform offering a diverse array of online games, ranging from casual to hardcore, and all at no cost to the players. However, it's not just about gaming; it's about fostering connections within a vibrant community.
"GESOTEN [by GMO] is Japan's largest Web 2.0 and Web 3.0 gamer platform, with an active user base of 4 million people," shared Allen Chow. He is the head of game research at GMO Research, and a spokesperson representing GESOTEN by GMO at their Tokyo Game Show booth.
Drawing from the extensive user base of GMO Media services, such as "Point Town by GMO," GESOTEN by GMO opens the gateway to a treasure trove of over 100 gaming titles. As players dive into these games, they have the opportunity to accumulate points through engaging in activities like bingo and game missions.
GESOTEN by GMO made its presence felt at the Oasys booth during the Tokyo Game Show 2023. Visitors to the booth could enjoy mini-games to earn tokens and receive exclusive merchandise as giveaways.
"[At GESOTEN by GMO's Tokyo Game Show booth] not only can you enjoy the new games, but also feel free to win some NFTs," Chow told us. He wholeheartedly acknowledges that incentivizing the community is a pivotal cornerstone of their business strategy.
Blockchain gaming has demonstrated its resilience and adaptability time and time again. And Tokyo Game Show 2023 is a testament to the industry's unwavering commitment to pushing boundaries, exploring new horizons, and crafting a future where gaming is not just a pastime but a thriving ecosystem filled with exciting possibilities.
RELATED:
Author: Galileo Ferrari