Tokyo Game Show 2023: 5 Things to Look For
Tokyo Game Show 2023, following the theme of "Games in motion, the world in revolution" is set to be back in full swing for the first time since COVID-19.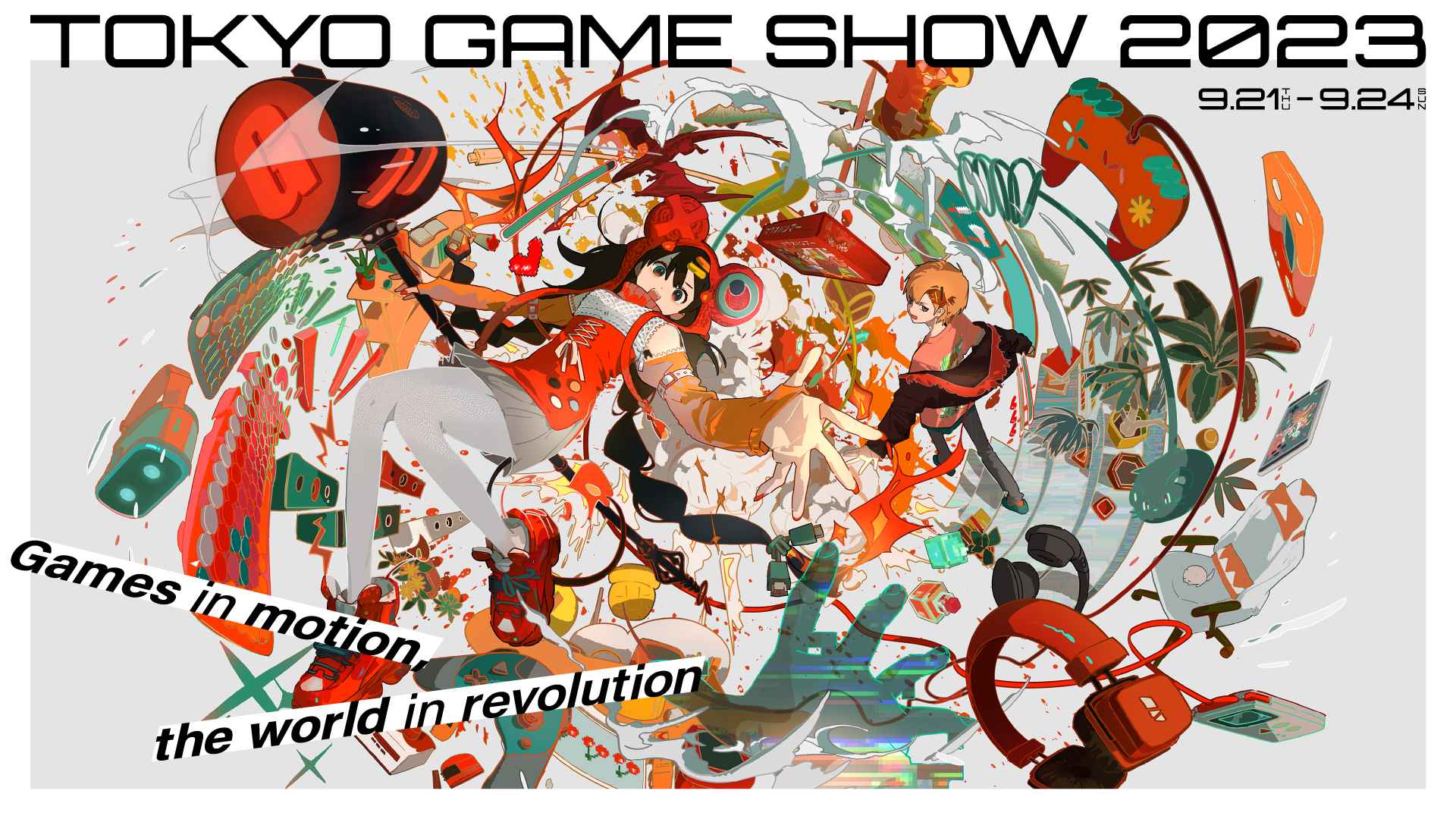 Tokyo Game Show (TGS) is back for 2023. It's running live and in person from September 21-24.
One of the largest video game events in the world, the event is back at full scale for the first time since 2019. Ordinary fans and those in the business are being welcomed at its usual venue, Makuhari Messe in Chiba Prefecture.
With the tagline "Games in motion, the world in revolution," the event is keeping in touch with a rapidly changing world.
At the same time, it's looking to be bigger than ever. According to organizers, TGS 2023 is expected to have at least 770 exhibitors, of which almost half are from overseas. There are a total of 2,684 booths. These are some of the highest numbers ever recorded.
IGN Japan also reports that TGS received a record number of submissions for games to be exhibited in the Indie Game section.
Some things are staying the same, however. Following its usual format, the four-day event has two business days (Thursday and Friday). Those are followed by two days open to the public (Saturday and Sunday).
What is there to look out for at this year's event? Below are some of the big points to know about this year's TGS.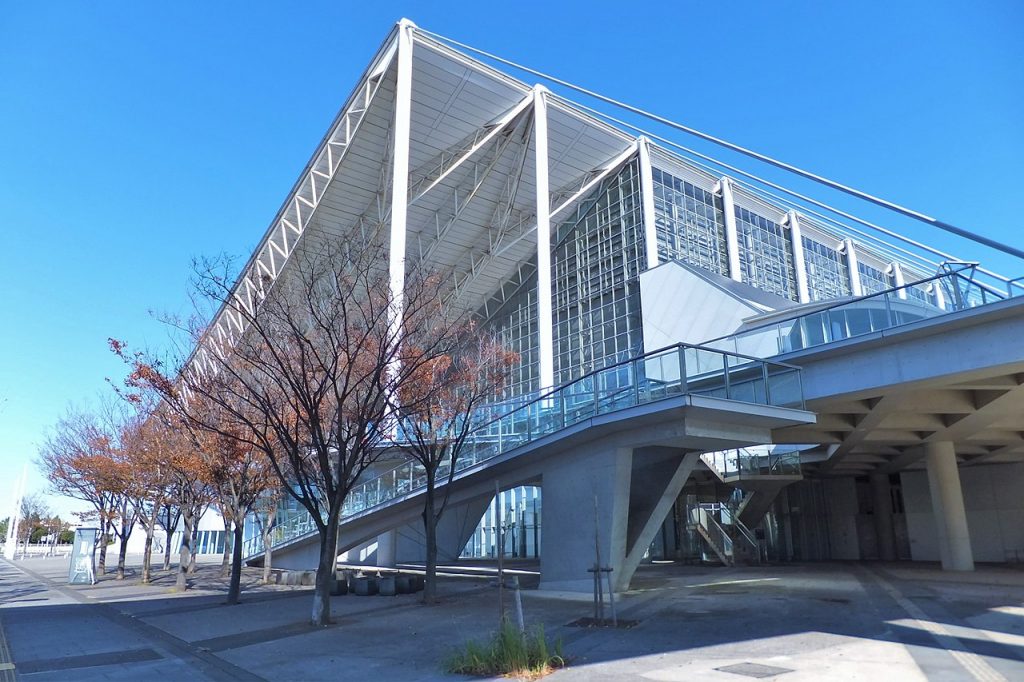 1. TGS in Full Swing
For the first time since 2019, the event is taking up all of Makuhari Messe. It has 11 pavilions of gaming extravaganza.
Organizers say that most of the COVID-19 regulations have been relaxed, allowing larger crowds. As a result, children under the age of 12 are again allowed to enter the venue.
"While some measures to prevent infectious diseases will continue, the number of people allowed in the exhibition hall will be greatly relaxed, and the rules for exhibitors' booths will also be revised," reads the event website.
In addition, expect to see larger groups of foreign visitors compared to the previous 2022 edition. (In September 2022, creators and journalists were able to attend TGS. However, border regulations were still not relaxed for tourists.)
2. Cosplay Is Back!
The wait is finally over. After a four-year wait, organizers have brought back the cosplay area. In a regular year, this part of the event sees hundreds of people expressing their creativity in elaborate costumes and sharing the experience with others at TGS.
This year, the cosplay designated area is found in the indoor area of Hall 9 and the outdoor areas of Halls 9-11. For those dressing up, changing rooms are available (full information). Make sure to hit up TGS at the weekend to see what the best cosplayers have to offer.
Cosplayers are already posting on social media. For example, some are saying on X (formerly Twitter) that they will attend TGS. So check out cosplayers you might want to keep an eye out for at the event.
3. Games, Games, Games
TGS brings some of the best games to customers in Japan, and it looks like 2023 is no exception. For those attending the event in person, here are some of the highlights to expect at Makuhari Messe.
SEGA ATLUS
At the SEGA ATLUS booth, visitors can play Like A Dragon Gaiden: The Man Who Erased His Name. Produced by Ryu Go Toku Studio and published by SEGA, this is the next spin-off in the yakuza-themed world. The game is set for release to the general market on November 9, 2023.
Also, look for more information on the popular blue hedgehog, SEGA's new videogame called Sonic Superstars.
At the same booth, this time published by ATLUS, visitors can play demos of the popular Persona franchise: Persona 3 Reload, and Persona 5 Tactica. The former is a reboot of a PlayStation 2 version of the game which has been refashioned with the latest technology. Both games are set to release in the coming months, on February 2, 2024, and November 17, 2023, respectively.
Square Enix
Square Enix has announced the top game in the lineup: FINAL FANTASY VII REBIRTH. It is part of a wider project where the original creators reimagine the iconic original FINAL FANTASY VII into three standalone titles.
At TGS, Japanese fans will have access to over 100 consoles to try firsthand the much-anticipated title in the popular franchise and to find out more details about the storyline, writes IGN Japan. This game is set to release on February 29, 2024.
Capcom
Capcom, also, is bringing in new versions of popular franchise games. TGS visitors can play Dragons Dogma 2, and Biohazard RE:4 VR Mode on a PlayStation VR 2 headset.
Be sure to check back for more information, as announcements of new shows and games could happen during the event.
And Much More
Other large companies such as Koei Tecmo Games, KONAMI and Bandai Namco Entertainment also have their own websites, and YouTube streams for the event.
Many large booths have scheduled events on their stages, for example with creators sharing gameplay, so be sure to check the schedules for the day you plan to attend.
There is plenty of hype on the game-related goods, too. For those who can't get enough of Starfield, designed by Bethesda Games Studio on Xbox, special merchandise is onsite at the event.
For those interested, on September 23 our friends at IGN Japan are hosting a live event in their studio with Phil Spencer and Sarah Bond. The two are top representatives of Xbox gaming. (More information on how to get tickets for the event on the IGN Japan website and Twitter account).
Suffice it to say, with the size of the event and the expected crowds, if you are planning to queue for games set plenty of time aside to avoid disappointment.
4. New Areas, and Something for Everyone
In keeping with the times, TGS in 2023 is setting up new areas to cater to the latest needs of gamers.
A new addition is the "Gaming Hardware Area." This area is responding to an increasing demand for gaming PCs and will feature computer-related goods and gadgets.
There is also a "Gaming Lifestyle Area" where visitors can see lifestyle goods such as furniture and soundproof rooms, among other goods. In the past, homeware retail companies such as Ikea and Japanese company Nitori have had booths at TGS. For 2023, we could be seeing more exhibitors in this section.
All-time favorites areas are back, such as the eSports Corner, the Gaming Academy, the section for Indie Games, Merchandise Sales, and, of course, AR/VR.
For those coming with children, a Family Area is also available to enjoy for people of all ages.
TGS has always great food to enjoy. But with this year's expected crowds, we also recommend bringing snacks in case you have to wait in line for your meal!
5. Can't Attend? Join Online
For those who can't attend in person, many companies are also doing online streaming events. TGS is streaming on its official YouTube channel.
As in the previous few years, Tokyo Game Show 2023 has a virtual reality (VR) section. Operational from September 21 to October 1, it's a free platform that is accessible from a variety of devices, including PCs and smartphones. (More information.)
No matter where you are or what games you like, there is something for everyone at TGS 2023.
Our friends at IGN Japan are also hosting around-the-clock live-streaming from the venue, commenting on the most interesting part of this year's gaming scene.
Buy tickets for TGS 2023 on the official page. Make sure you buy in advance online since tickets will not be sold at the venue. For the general public, a one-day ticket (either Saturday or Sunday) is ¥2,300 JPY (about $ 15.6 USD).
RELATED:
Author: Arielle Busetto