'The Prisoner of Sakura': A Tale of Different Cultures in a Time of War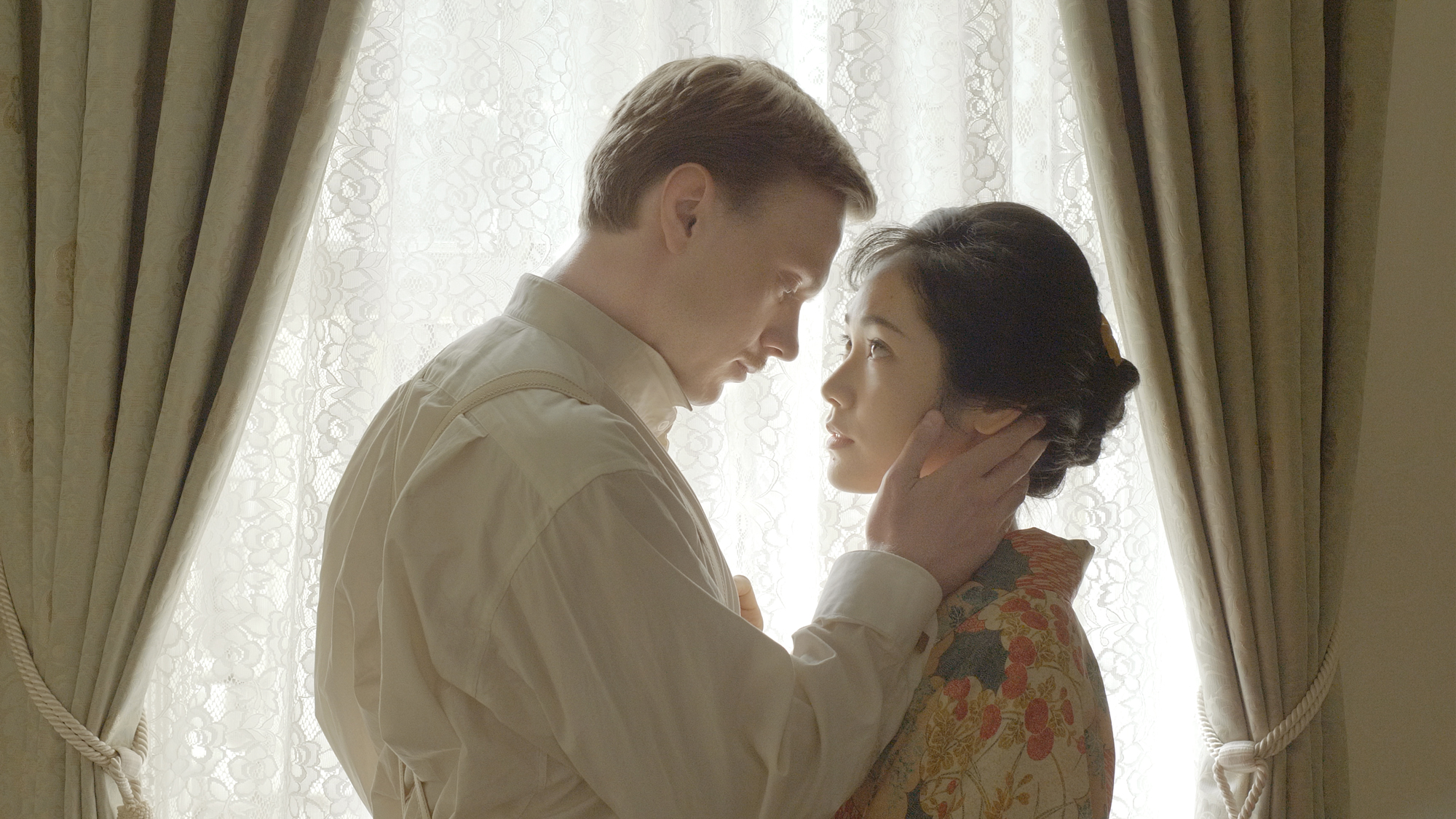 Photos Courtesy of "Prisoner Of Sakura", Now in Cinemas | KADOKAWA ©2019 "PRISONER OF SAKURA" FILM PARTNERS.
On March 16, the film The Prisoner of Sakura (Kadokawa, 2019) held its first screening in Ehime Prefecture, before opening to the general public on March 22.
The location was no accident — the film was based on a true story of a war prison in Matsuyama, Ehime Prefecture.
The movie creates the narrative of a Japanese nurse and a Russian lieutenant, and subtitle of the film reads, "The Romeo and Juliet of the Russo-Japanese War." But it is clear from the opinions of the cast and the director that the film seeks to be more than a love story. The film sets out to be a bridge between two countries, and it highlights more broadly what can be gained with international understanding.
The Story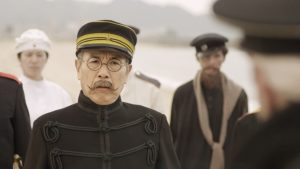 Japan still held prisoners of war following its victory in the Russo-Japanese war of 1904-1905. A lesser known fact is that the first POW camp in Japan was in Ehime Prefecture, in a location called Matsuyama. The film Prisoner of Sakura centers around a story that took place there.
Yui Takeda is a young Japanese woman, who, despite having lost a brother in the war, decides to volunteer as a nurse at the war prison in Matsuyama.
Through the narrative device of Sakurako Takamiya — a TV director who is researching for a television program — the story of Yui is gradually revealed to the viewer.
As the story unfolds, Yui and Russian lieutenant Alexander Sorokin get to know each other, and they fall in love. The situation is complicated as the lieutenant — played by Russian actor Rodion Galychenko — is planning his escape so he can join the Russian revolution, making it a heart-wrenching love story.
Junko Abe, a rising star in Japanese cinema, plays the roles of both Yui and Sakurako, creating a visual and artistic link between the past and present. The stellar cast of both Japanese and Russian actors includes Takumi Saitoh, who in the movie helps Sakurako dig up the story of Yui and Sorokin.
Aleksandr Domogarov plays Captain Vasily Boysman, and the whole cast is crowned by Issey Ogata, who provides the performance of the stern but with-a-twinkle-in-the-eye prison director Kono. Ogata is well-known for the role he played in Silence (2016), starring Andrew Garfield and Liam Neeson.
Why a Story about Japan And Russia?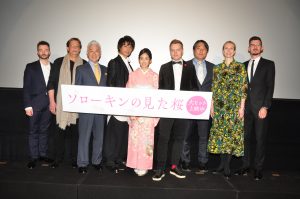 In an interview with JAPAN Forward, director Masaki Inoue explained how the idea of creating a film out of this story started 10 years ago. The project didn't proceed at the time due to the political climate. "The topic of a POW camp in Japan was controversial, so it was difficult to draw up a plan. But given the exchange between Russia and Japan this year and last year, the project was revived."
Inoue also has a personal history of working with Russian directors — he participated in the filming of The Sun (2005), a movie by Aleksandr Sokurov. The experience provided an opportunity to learn about Russian cinema over several months.
The story clearly has a personal meaning for Inoue. As Takumi Saitoh pointed out to the crowd at the Yurakucho Kadokawa Cinema on March 23, "You might have noticed that director Inoue and producer Irina Inoue are married. I think this story of international love could only have been written by two people like them."
Irina Inoue, who is originally from Yaroslav, a city near Moscow, functioned as producer and interpreter, and was instrumental in making sure that the communication between all parties, both Japanese and Russian, went smoothly.
Working Between Two Cultures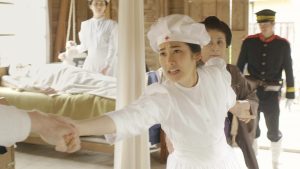 The movie was filmed mostly in Japan, but also features scenes in St. Petersburg, Russia, where Sakurako heads to investigate the whereabouts in Sorokin's diary. For many actors, it was the first time working in the respective countries. Yet, despite the multiple locations with a Japanese and Russian cast, the film unfolds seamlessly.
The cast even appeared to have good chemistry as they talked to the audience in Yurakucho. Junko Abe and Rodion Galychenko looked at each other affectionately and Issey Ogata spoke with warmth about Aleksandr Domogarov.
Inoue is adamant that, although there were hiccups with the language, there was no noteworthy difficulty in working with a multilingual cast: "I tried as best as possible not to focus on 'He's Japanese' or 'He's Russian.' Everyone had in common that they love film, and they really believed in the project."
That doesn't mean there weren't any artistic differences. Ogata explained: "I did often wonder how I appeared in his eyes," he remarked while looking at Domogarov. However, he continued with a positive attitude: "It was fun! If there were differences, it was interesting to see those differences, which links nicely with the theme of the film."
Junko Abe also remarked on how the environment brought a new way of acting to the table. She explained with appreciation, "In Russia, the actor decides how the part should be played, one is given a lot of freedom about how to interpret the part."
Despite the different approaches, all actors seemed to agree on the value of exchanging ideas. On this point, Domogarov remarked: "I learned a lot while watching Issey-san, it was a precious experience. Thank you very much."
A Tale of International Understanding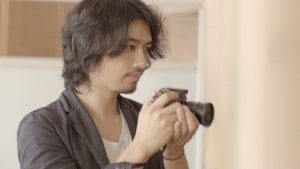 More broadly, all parties highlighted how this tale of international understanding deserves to be told to the world.
Both of the main Russian actors, Domogarov and Galychenko, remarked at the March 23 Tokyo event that this is a story which is largely unknown in Russia.
Domogarov commented: "Although people roughly know about the Russo-Japanese war, people don't often know about what happened in Matsuyama. There are documents, but very few. As we filmed, people started getting interested in what happened, and digging up documents and pictures. There are a lot of people waiting for the film to be shown in Russia".
Galychenko commented on the gratitude he felt after he found out about the story: "When I got the part, I researched [Matsuyama]. I found out that it was different from a prison during the World War — people stayed in a temple, they had a relatively free life, and there was even a cemetery for the soldiers there. I was really touched by the way the Russians were treated, and I would like to express thanks for that."
It becomes apparent that this is a tale about everyone, as Inoue explained: "This is an historical film about Russia and Japan, but also covers a theme which is relevant for everyone. I would like people to see it as a story about the feelings of people who are caught up in war."
With locations both in Russia and Japan, and lines in Japanese, Russian, and English, this ambitious project sets out to be a film for everyone across the globe to enjoy.
The film is set to debut in Russia at the Moscow International Film Festival from April 18 to April 25 in the Out of Competition category. It was an announcement Inoue greeted with happiness, saying, "Although I am nervous about how the Russian audience will react, at this point I would say the feeling of looking forward to the event is stronger."
More information about the movie can be found here.
Author: Arielle Busetto