The War Never Really Ended for Those Like My Grandfather who Sleep in Siberia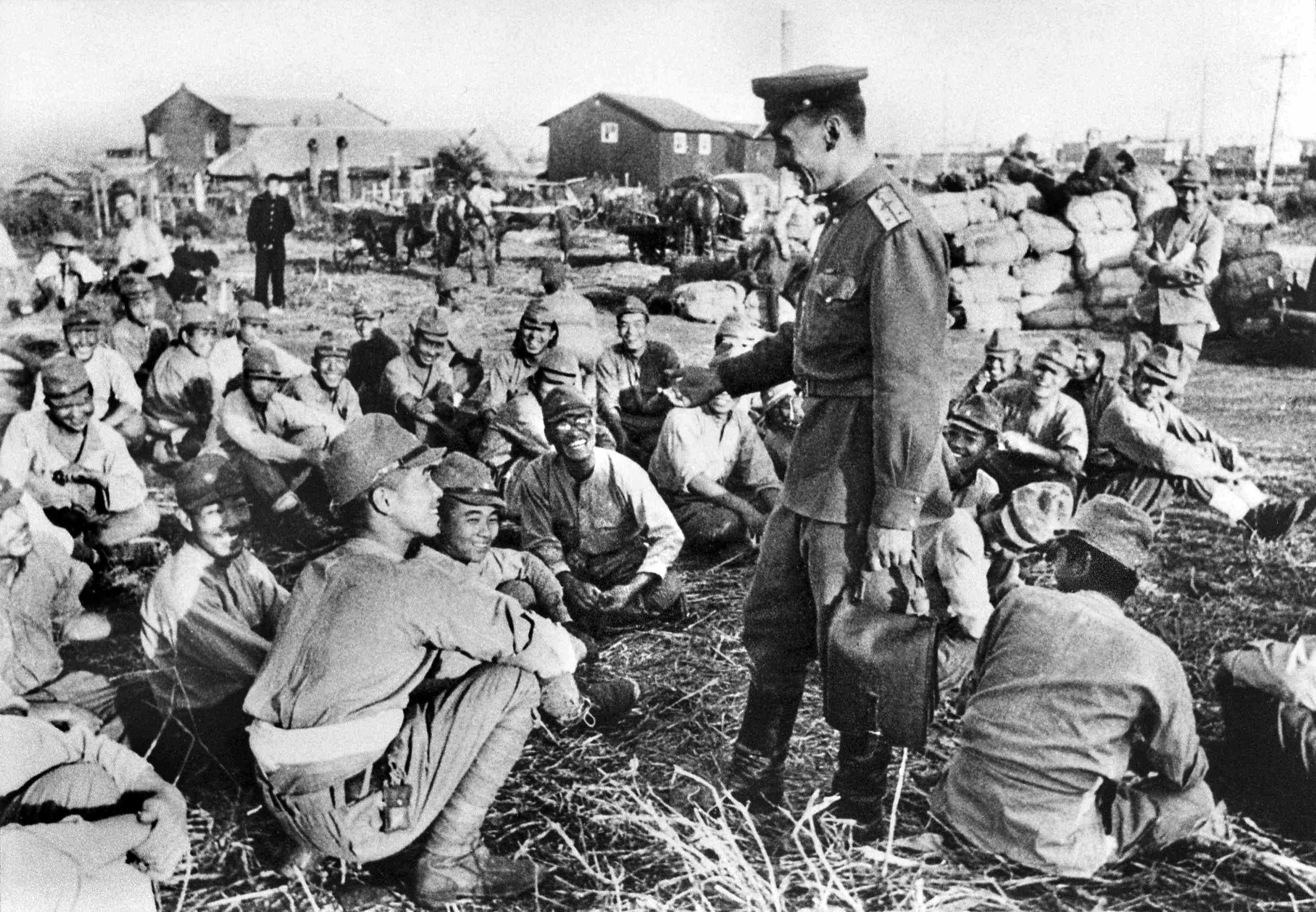 In July I attended the funeral of my granduncle who passed away at the ripe old age of 95. He was the sixth of seven children.
My granduncle never had any children himself, and after the death of his wife he lived alone for close to a quarter century. However, in recent years he would always come over to our house at Christmastime to share a feast of roast chicken and loads of sweets, while fussing over our children.
Not wanting to be a burden to surviving relatives, granduncle paid an undertaker ahead of time, and had everything right down to his death portrait arranged ahead of time. He was that fine of a person.
Unfortunately, because of the ongoing threat from COVID-19, we had to severely limit the number of friends who attended his funeral. I feel bad that granduncle was unable to enjoy the kind of lively send-off that he was looking forward to.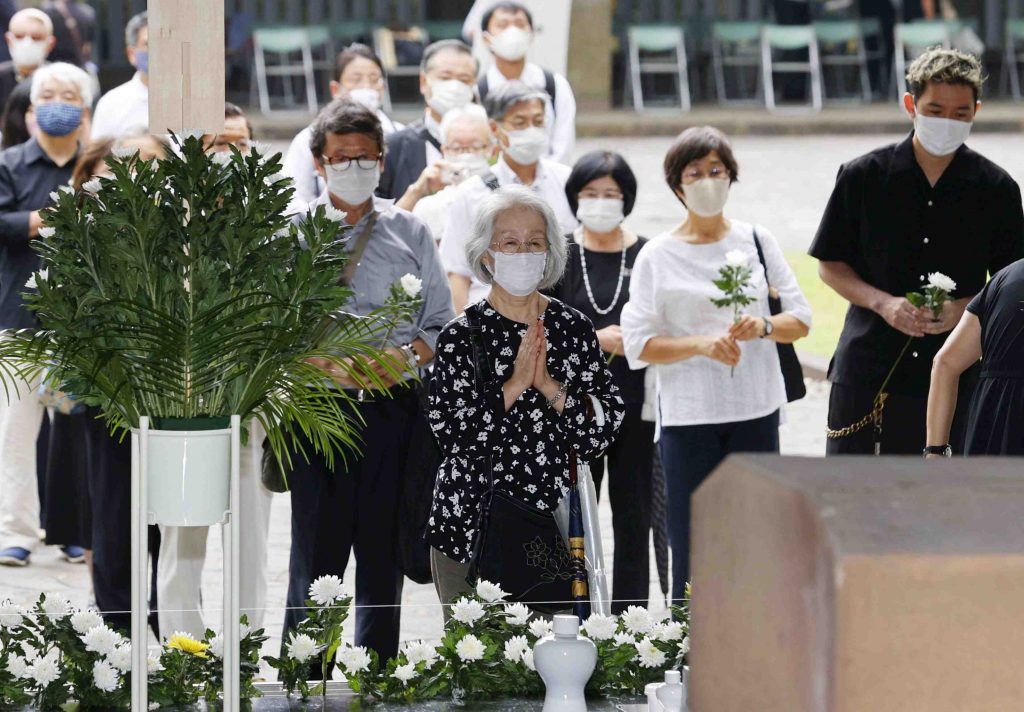 While listening to the Buddhist priest who was conducting the service reading a sutra, I suddenly remembered something granduncle had said while still alive:
I want to take some of the clear water of his hometown to your own grandfather who is sleeping there in the ground in Siberia.
According to my granduncle, my grandfatherーwho was the oldest of the seven childrenーwas born in 1914. When still young, he left his hometown in Niigata Prefecture for Tokyo. While there, among other things he ran a delivery service in Roppongi using three-wheeled motorcycles.
My granduncle said grandfather was a handsome man, who slicked his hair straight back and bore a resemblance to the currently popular movie star Masahiro Motoki.
But in the spring of 1945, as World War II rushed to its final tragic conclusion, grandfather received his military draft notice. It is not clear where he was sent overseas, but we do know that after the war ended he was shipped by the Soviet authorities to Siberia as a labor camp internee, and he died there in Siberia.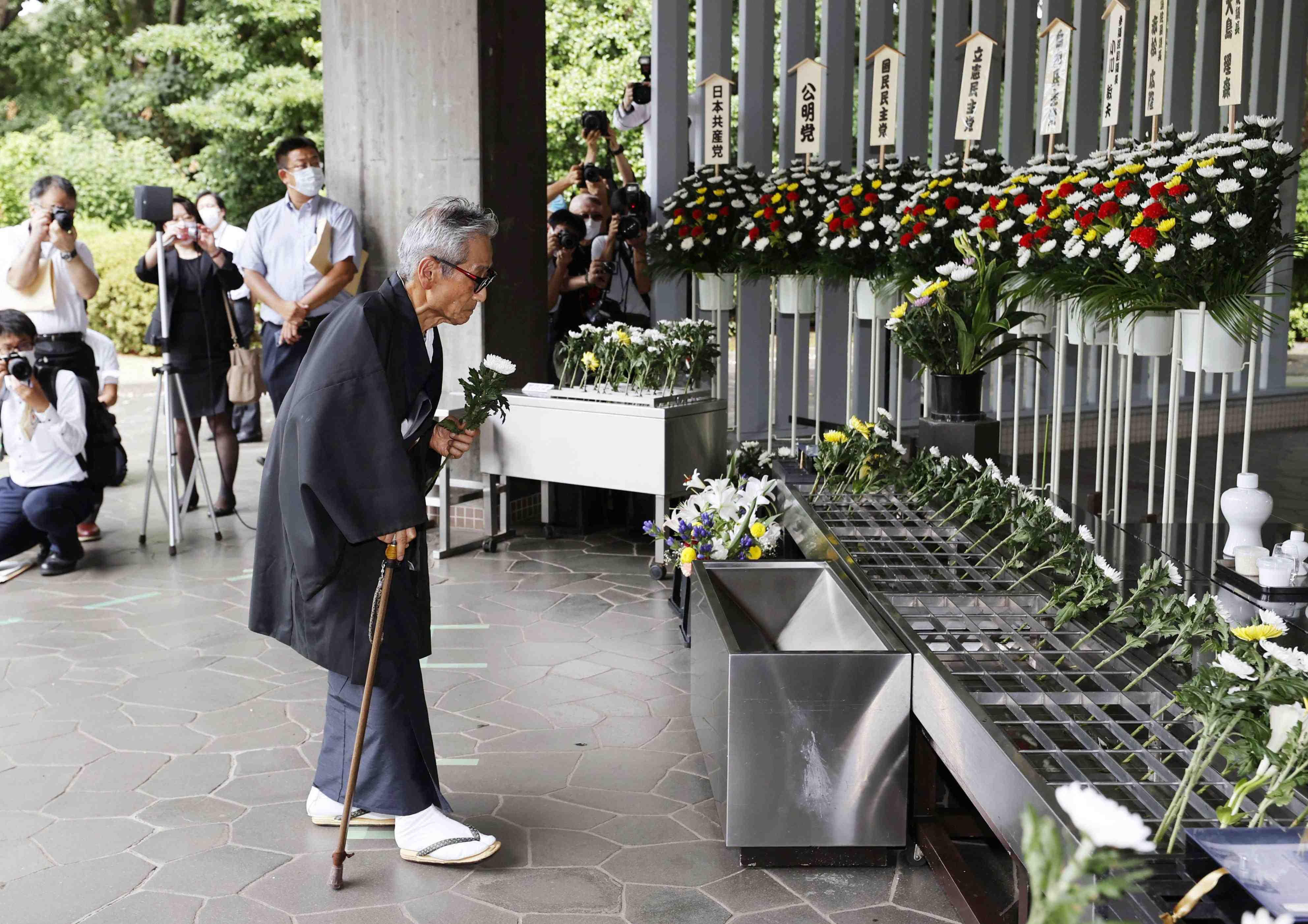 My granduncle vividly recalled the scene at the station of Katakai Town in Niigata (now part of Ojiya City), when my then 31-year-old grandfather left for military service.
As he told the story: "Your grandmother was there to see him off, carrying your father on her back. He was a little baby, only born in 1944. Your grandparents had just been married the previous year, so they had been enjoying the happiest time together when the conscription notice came. My older brother was standing there on the deck of the train, and he couldn't stop weeping bitterly as he looked at your grandmother and your father…"
My widowed grandmother eventually ended up remarrying, to the fourth oldest brother in my grandfather's family, and my father was brought up with the greatest of care as the adopted heir of the family.
After my step-grandfather died, I had a chance to take a look at the Mizuuchi family register that my grandmother kept to ensure inheritance rights. When I got to the column of data for my grandfather my eyes stopped at the following entry:
Removed from the active registry on April 1, 1948 on notification from Niigata Prefecture Governor that the individual had died at an unknown time on December 25, 1945 at Komsomolsk Internment Camp in the Komsomolsk region of the Soviet Union.
That was the first time that I knew the truth about what had happened to my grandfather. He had died in the bitter cold of a Siberian labor camp on Christmas Day, a mere four months after the war had ended, and less than a year after he had been inducted into the military.
Komsomolsk-on-Amur today is an industrial city in Russia's Far East, located ten hours by train to the northeast of Khabarovsk. It used to be a wilderness, but in seeking to tap the wealth of the Amur River region, the former Soviet Union transformed it into an industrial center for among other things shipbuilding and aircraft production.
The forced labor of captured Japanese, who were not treated as prisoners of war, and other internees, was used to build housing, railroads and other infrastructure. The average temperature in the area during December, the month in which my grandfather died, was minus 20 degrees Celsius.
Japan's Ministry of Health, Labor and Welfare has been releasing the names of Japanese who died as internees in Siberia, based on lists of names provided by the former Soviet Union, and then Russia, since the 1991 visit to Japan of then-Soviet president Mikhail Gorbachev.
I was able to track down my grandfather's name and discovered that he had died in the No. 18 Internment Camp in the 5th Subdivision of the Komsomolsk District. According to that list, 202 Japanese soldiers had died at that same camp.

List of Japanese soldiers interned by the Soviet Union after World War II and held in violation of international agreements

Prior to my discovery, my father had always been reluctant to talk about my grandfather. After I confirmed the facts, I called my father to inform him of what I had found.
Little by little my father started to explain: "When you were just small, we were told that your grandfather's remains were being returned to the family. So, we went to the station to meet the train. I still remember mother disembarking from the train holding a white wooden box."
However, according to the name list released by the Ministry of Health, Labor and Welfare, there were no Japanese remains returned from No. 18 Internment Camp in the 5th Subdivision of the Komsomolsk District. Nor did father confirm that the remains inside that white box were actually those of grandfather. Consequently, we still do not know definitively if grandfather's remains ever made it back to Japan.
Since 1991 when the Japanese government received that initial list, the search for remains of Japanese internees has been carried out within several areas of the former Soviet Union. But according to the Social Welfare and War Victims' Relief Bureau of the Ministry of Health, Labor and Welfare, through this year the Japanese government has only received remains for 18,750 individuals through July 2020, out of the estimated more than 50,000 Japanese forcibly interred in Soviet labor camps who died in Siberia. Former military comrades and family members have managed to bring back the remains of another 1,400 individuals.
However, among the remains returned into the custody of the Japanese government, DNA analysis has been able to confirm the identities in 1,144 cases, allowing those proper remains to be returned to their families.
The Social Welfare and War Victims' Relief Bureau had planned to carry out on-site recovery work for remains this year as well. But the operation had to be postponed due to the novel coronavirus pandemic. It is expected that no progress can be made this year since temperatures quickly plummet in Siberia starting in September. Moreover, visits by relatives to the graves of their loved ones in the former internment camps also seem problematic.
It is now 75 years since the end of the war. With each passing year the number of individuals from war survivor families making efforts to recover war remains and visit Siberia to comfort the spirits of the dead has been gradually declining.
I still wonder what my grandfather must have been thinking as he stood there on the deck of that train taking him off to war and looked back at his young wife and baby.
When I read that grandfather had died in that internment camp in Komsomolsk, I felt that the war had never really ended for my 76-year-old father, and indeed for myself—since the blood of my grandfather runs in my veins, too.
Near our ancestral home back in Niigata there is a rock spring with gushing clear water that I'm sure my grandfather must have drunk from. I hope that while he is still healthy, my father will be able to fulfill that wish of my granduncle to quench my grandfather's thirst.
Author: Shigeyuki Mizuchi, deputy manager, Political Desk, The Sankei Shimbun