Toyooka City's Ankokuji Temple Is A Masterpiece in Autumn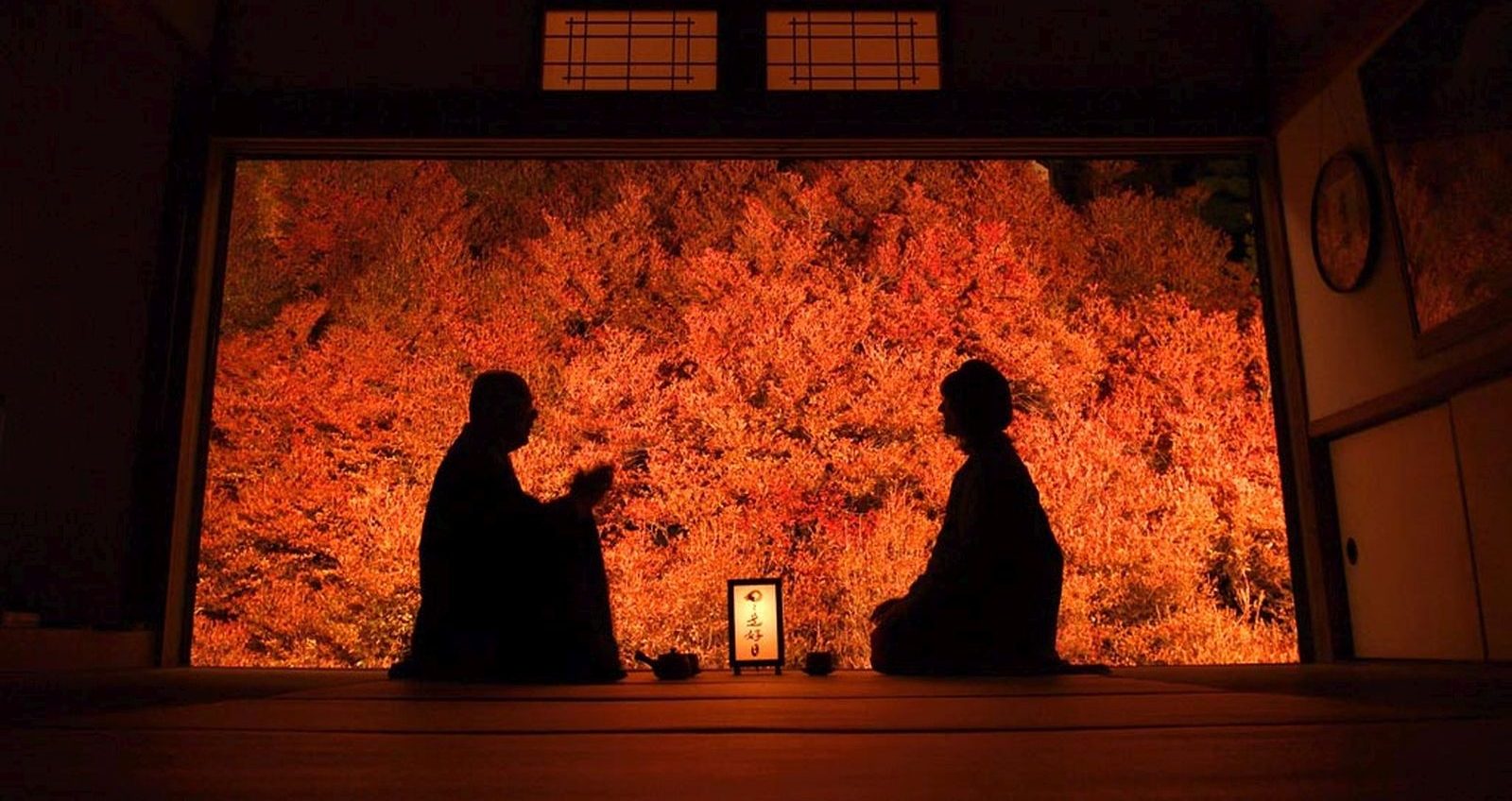 When autumn sets in, a small temple surrounded by mountains in Toyooka City, Hyogo Prefecture, is suddenly bustling with visitors eager to get a glimpse as the Dodan-Tsutsuji trees' leaves turn a brilliant red.
Inside the temple's main hall, across the tatami-mat room and through the opened sliding paper doors, is a view like that of a framed masterpiece painting. When the garden lights up just as the sun sets, a shade of red dimly tints the tatami floors.
The Ankokuji is a Zen Buddhist temple belonging to the Daitokuji school of the Rinzai sect. After surviving several fires, the main temple was rebuilt in 1904 at its current location.
The Dodan-Tsutsuji trees (scientific name Enkianthus perultas) were planted on a hill at the back of the temple. Some of the older trees are estimated to be over 150 years old.
The trees, which propagated from a single stump, have increased to grow from over 10 different stumps now. Normally, the trees grow upward. But, due to heavy snowfall in the area of the temple, the branches of these Dodan-Tsutsuji trees grow horizontally, measuring at over 10 meters long to the left and right.
The trees are therefore sometimes referred to as a "Natural Work of Art Made by Snow."
During the peak autumn foliage season in November, the temple's main hall opens to the public for a limited period of two weeks. The spectacular scenery brings in around 3,500 visitors per day on the weekends.
"My daughter is nine months old and is just starting to recognize colors. I brought her here because I want her to feel the vibrant red colors that nature offers us," said Satomi Yano, 35, from Miyazu City in Kyoto Prefecture, cradling her daughter in her arms and looking fondly at her.
Yoshinaga Sanada, 79, chief priest of Ankokuji Temple, takes pride in "the Zen teaching of 'Knowing Thyself,'" meaning "to look carefully where your own footsteps fall and look back at oneself." He then superimposes the concept onto the Tsutsuji trees, which powerfully spread their roots over many long years.
Sanada explained: "To not regret the past, to not be afraid of the future, but to live each step of the present day to the fullest. That's what the trees seem to be preaching us."
This year's public access to the temple's main hall ended on November 20. However, the limited-time-only natural "masterpiece painting" can be encountered again next year.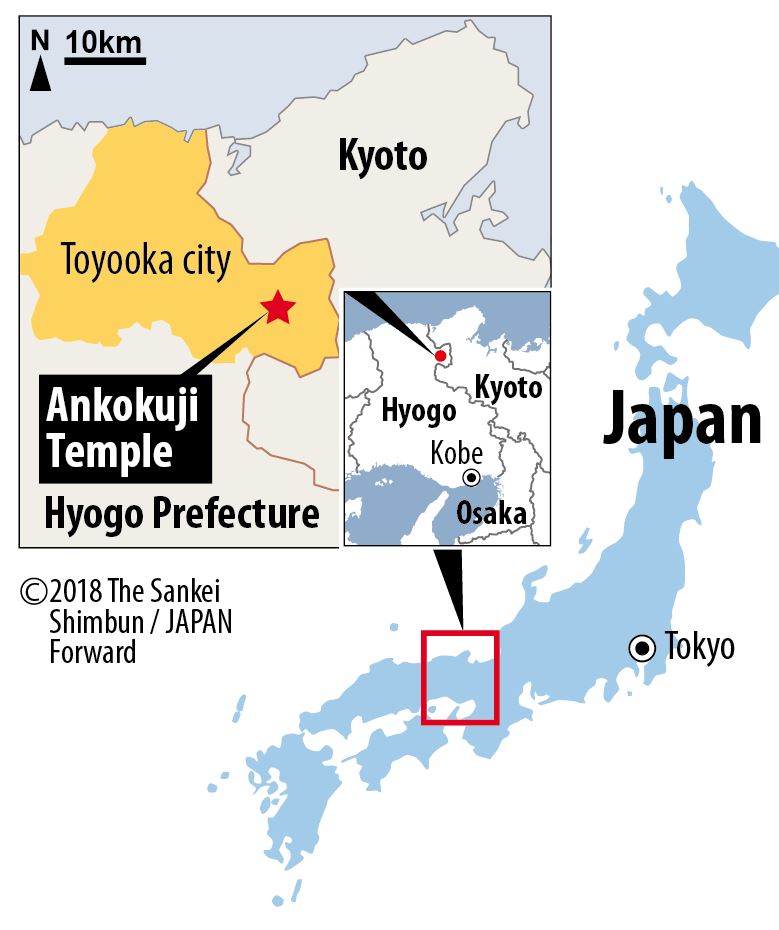 (Click here to read the related story in Japanese.)
Author: Ryosuke Kawaguchi