Toyota Reveals Robots for 2020 Paralympic Games, with Interactive Olympic and Paralympic Mascots Miraitowa and Someity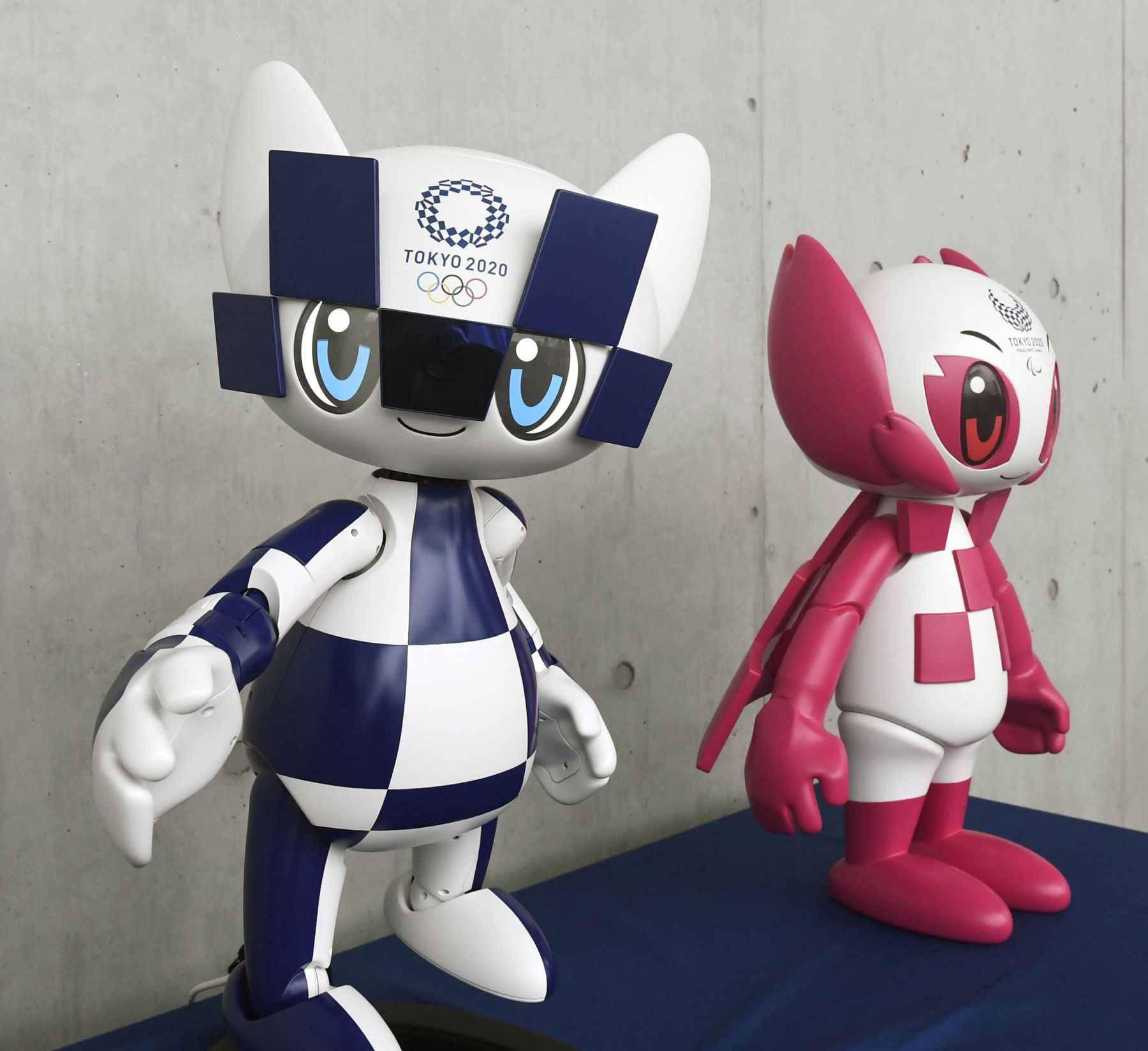 On 22nd July, Toyota Motor Corporation revealed the robots it plans to use during next year's Tokyo Olympic and Paralympic Games.
There were five models in total, including Tokyo Olympic and Paralympic mascot Miraitowa and Someity versions. They have virtual reality capabilities, and Toyota plans to use them to bring the sounds and movements of the Games to those who cannot go to watch the competitions themselves.
Mascot Robots in the Events Space
The mascot robots, which are 60 centimeters tall, have a built-in camera with facial recognition features. They can greet guests by moving their arms and legs, and show different facial expressions through their eyes.
Toyota plans to use these cute mini sized robots to interact with children.
The mascot robots are connected remotely with the larger, human-sized T-HR3 robot (150 centimeters tall), to which they sync their movements. By interacting with the mascot robots, children in the events space can virtually shake hands or high five athletes through the T-HR3 Humanoid Robot in the competition venue.
The T-TR1 Robot - Supporting Fans Who Cannot Physically Attend
The T-TR1 (height: 2 meters) robot has a built-in large display screen. It has been assigned the role of "remote communication support robot".
Toyota plans to use this robot to allow people who cannot physically attend a competition to do so virtually.
Guests will also be able to watch the Games through the perspective of the robot there and interact with fellow spectators. This added feature will make the virtual experience all the more real and exciting.
Wheelchair Support
Toyota also revealed its "Everyday Support" robot for wheelchair users. The robot guides users to their seats, carries their bags, and takes and brings food/drink orders.
Robots Helping On the Field
The Field Support Robot (FSR) has an automatic driving functionality which allows it to assist with throwing items and retrieving hammers and javelins during the Games, using AI to help and guide staff at competition venues. They will serve a dual function, saving time during competitions and reducing manpower.
Helping Those with Reduced Mobility
Toyota plans to use their technology to make "partner robots" which support people with reduced mobility, a project they have been working on since 2000.
Toyota is the Worldwide Mobility Partner of the Tokyo 2020 Games. Center chief Nobuhiko Koga commented "We will not only offer physical transportation support, but also provide virtual movements through our robots. We want guests who cannot physically attend to do so virtually, so they can feel the spirit of the Games".
(Click here to read the story in its original Japanese.)
Author: Ryousuke Kawaguchi, Photojournalism Department, The Sankei Shimbun