Trade War and Immigration Will Be Trump's 2020 Campaign Issues, Says Expert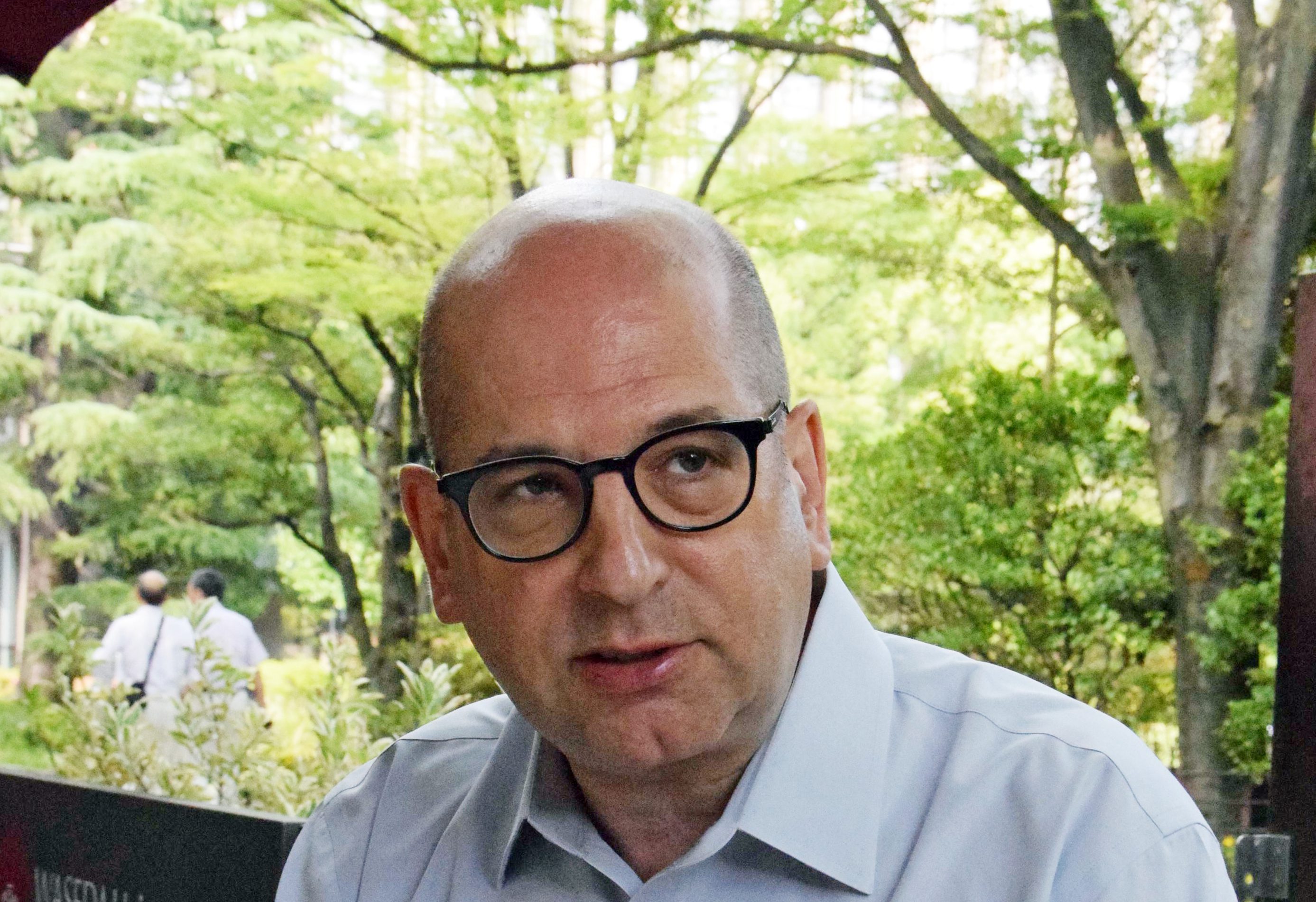 Paul Sracic, who chairs the Department of Politics and International Relations at Youngstown State University, predicts that protectionism in trade and immigration will dominate the debate in 2020 United States presidential election, where Donald Trump will be seeking a second term.
A visiting Fulbright lecturer at Waseda University, Sracic said Trump has voters' support in his trade war with China, and correctly saw immigration as a big issue in the polls.
When he sat down with The Sankei Shimbun and JAPAN Forward on June 3, the professor also observed that Trump, when making decisions, may not always consider his personal closeness to Japanese Prime Minister Shinzo Abe.
The Abe-Trump relationship "is probably stronger than Abe and (former President) Obama," Sracic said. "If you ask him (President Trump) to name his favorite foreign leader, he would probably say Prime Minister Abe."
But the professor quickly added, "In the end I don't know how much it will help."
He explained that, for Trump, "The personal friendship is not always what matters most. Sracic noted that Trump "had friendships in his real estate business in New York," but "when it came to business, business is business. 'It's good that we're friends, but in the end, I'm going to work on behalf of my business.,' And I think he feels the same way."
The U.S. Presidential Election
As for the U.S. elections in 2020, Professor Sracic said the campaign would be dominated by the U.S.-China trade war and immigration issues.
"Trade will be an issue, probably more important in 2020 than it was in 2016," he said. "People used to dispute the issue in certain places in the Upper Midwest. Now, it's a national issue."
He also said: "I think the debate will be about trade and protectionism."
Sracic said Trump "picked his battle" against China, and "most voters kind of support a trade war with China."
In his analysis, "If Biden is the Democratic candidate, that is an advantage for Trump. [Former Vice President Joe] Biden is more of a free trader."
He explained the regional dynamic this way: "Biden is tied to Obama on trade in the midwest. You have to see it as a place that's historically anti-trade and Trump will probably talk about that, really point out what he's done on trade, that he was elected to be anti-free trade. And he has certainly done that by [withdrawing] from TPP."
In addition, Trump foresaw "immigration is going to be a big issue."
Sracic said American voters are "going into a transition," pointing out that former Democrat working class voters are becoming Republicans. In the past, because of unions, these voters were always Democrats. However, "Now that moves to Republicans side."
He observed, however, that suburban, college-educated, upper middle class voters used to be Republicans because of taxes. Now, he pointed out, "They're becoming Democrats in sort of opposition of Trump." He suggested that to win, Democrats "need to grab back working-class voters."
Demographics and educational achievement are behind this trend, he explained. "Some of that is because a majority of the country is not college-educated and, you know, a majority of the country is still white."
Mr. Sracic gauged the top running Democrat, Biden, saying: "We know Barack Obama was a very effective campaigner, but not Joe Biden. He's lost [in debates] every time." He went on to point out the difference in scale between Biden's success so far and the upcoming presidential campaign: "He's from Delaware, and had to win the Senate race in Delaware. It's a small state. He's never had these competitive races to run in."
The American professor gave his impression of Trump's campaign style next. "A Trump rally is maybe [like] a sporting event. I've never seen anything like this, because it's almost as if there's a joy." Trump has "remarkable energy for a man of his age," he added.
President Trump turned 73 last June 14. He officially launched his 2020 re-election bid on Tuesday, June 18, in Florida.
Sracic predicted: "Florida is actually the most important swing state. If Trump loses Florida, he can't win the election."
(Click here to read the related article in Japanese.)
Author: Mizuki Okada, The Sankei Shimbun