Japan and India to Jointly Develop Sri Lanka's East Container Terminal Port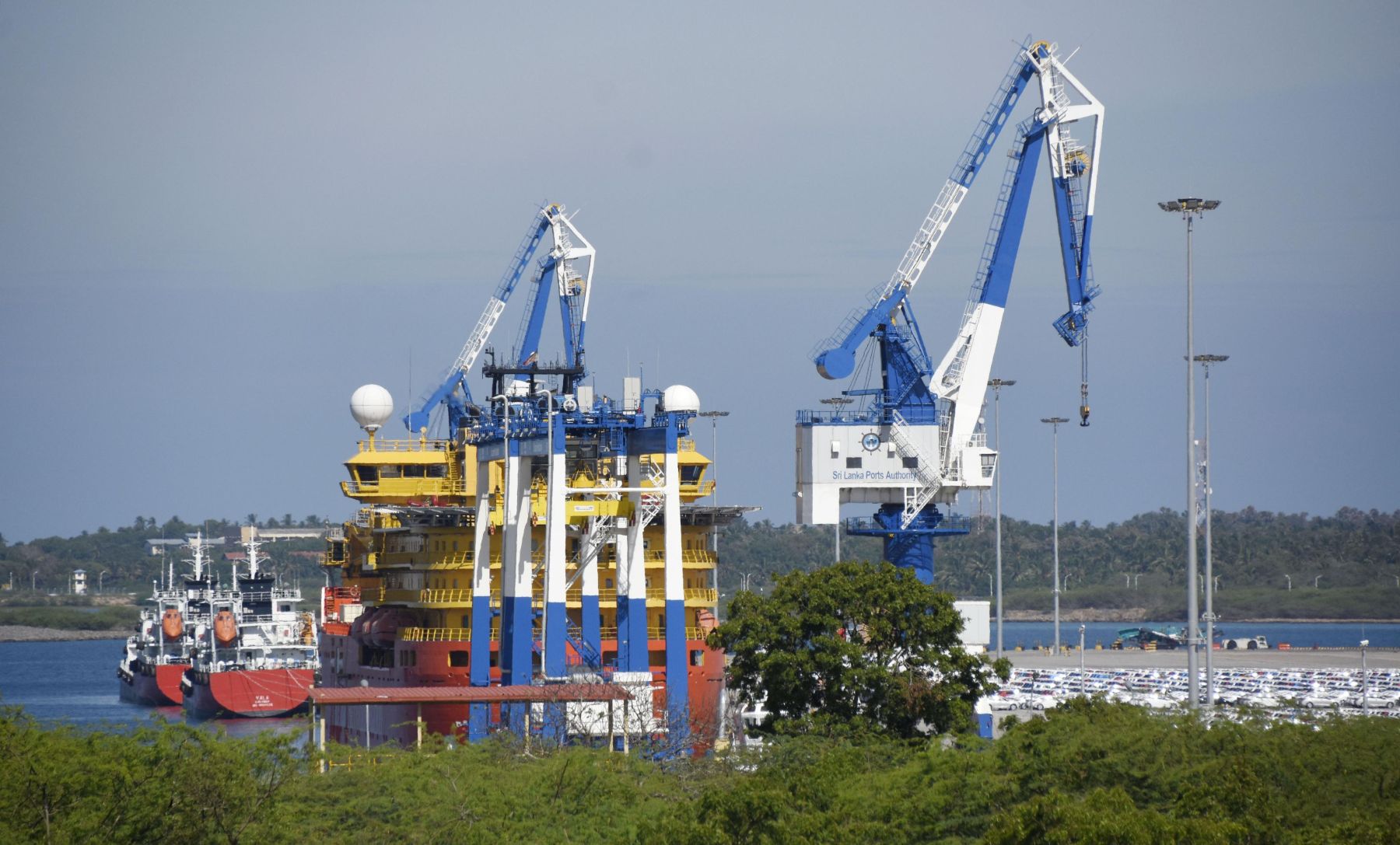 Prior to hosting the G-20 Summit in Osaka in late June, the Abe government was considering proposing a set of rules for infrastructure investment in developing countries. Tokyo was likely to propose rules to increase the transparency of contracts and give due consideration to the debt repayment capacity of countries receiving investments.
This approach stems from the Japan-India Vision Statement signed in Tokyo on October 29, 2018, by the prime ministers of Japan and India. The vision is being realized through collaborative projects between Japan and India now underway in the Indo-Pacific region, especially in Sri Lanka, Myanmar, Bangladesh, and Africa.
Tackling Regional Security, Respecting National Interests
In South Asia, an announcement was made by Sri Lanka on last May 28 that it had entered into a trilateral partnership with India and Japan. The state-run Sri Lanka Ports Authority (SLPA) signed a memorandum of cooperation (MOC) between the three countries to jointly develop the East Container Terminal (ECT) of the Colombo port, which is next to the Chinese-run container jetty in Colombo harbor.
The ECT is located on the southern portion of the newly expanded Port of Colombo. India and Japan will likely deepen and develop this facility to allow large container ships to enter seamlessly.
The SLPA further said it would retain 100% ownership of the ECT, whereas all operations at the terminal will be owned jointly. Sri Lanka will retain 51%, while joint venture partners India and Japan share the remaining 49% stake. A major portion of financing for the project will come from Japan's Official Development Assistance (ODA) program.
Work on this trilateral project is likely to begin by March 2020. It is projected both to increase the port's container volume and enhance marine transportation in and around South Asia.
According to the SLPA, the project demonstrates "Sri Lanka's ability to maintain and further its national interests while cooperating with international partners" and contributes to advancing the regional prosperity and stability of global trading networks.
East Container Terminal, Colombo Port
The joint development of the Port of Colombo underscores the fact that the Indian Ocean is becoming more integral to global trade.
According to the SLPA, the trans-shipment Colombo hub handles 70% of containers that are Indian export-import cargo, which explains Indian interests in investing in the East Container Terminal. According to the Alphaliner Monthly 2018, the Port of Colombo was ranked as the world's fastest-growing port among the top 30 container ports during the first half of 2018.
The geo-strategic vitality of Sri Lanka, placed at the center of the Indian Ocean, is well-known in so far as its importance in securing sea-lanes and consolidating the connectivity of ports from South Asia to the Gulf and East Africa. The Port of Colombo faces the major marine shipping routes and handles 90% of the country's seaborne goods bound for Europe, the Middle East, Africa and Asia, making it Southwest Asia's busiest port.
Japan's Practical Interests
The ECT project in particular holds high importance to Japan in the region, given that Japan's primary maritime routes run through the Indian Ocean. Thus, improved capacity of the region's ports will resultantly improve the security of tankers and commercial ships. Between 2011 and 2015, vessels of the Japanese Maritime Self-Defense Force visited Sri Lankan ports on 22 occasions.
It also reflects Japan's long history of economic assistance to Sri Lanka. Ever since Japan established diplomatic relations with Sri Lanka (then Ceylon) in 1952, it has partnered with Sri Lanka on socio-economic development, focusing on priority areas of promoting quality infrastructure and growth. Until China overtook it in 2008, Japan was Sri Lanka's largest donor, providing grants, concessionary loans, and technical assistance, including in the Maritime Safety Capability Improvement program for the Sri Lankan Coast Guard.
The Port of Colombo is considered the most commercially viable among existing proposals. It has already attracted around $1.4 billion USD in investment from China under the Belt and Road Initiative. In recent years its container handling volume has risen steeply, particularly for trans-shipment (transferring containers between ships) cargo.
However, it has proved challenging for the existing container handling facilities to meet any additional demands as the port has reached its capacity limit. It does not have the capability to increase container handling unless the East Terminal is brought into action. Expansion of the facility, therefore, has become a pressing necessity.
Duties and Opportunities
Asia's present geopolitical and geostrategic setting makes it nearly obligatory for two of its most prominent and responsible powers, India and Japan, to step forward and stabilize the balance of power and ensure lasting security within the region.
Sri Lanka is India's largest trade partner in South Asia, and India happens to be Sri Lanka's largest trading partner globally. India's Line of Credit facility, signed on January 10, 2018, has been put to use for rehabilitation of the Kankesanthurai (KKS) Harbor in Sri Lanka's Northern Province.
Four out of the six phases of rehabilitating this port have been completed under India's grant assistance. The remaining phases are aimed at installation of port infrastructure facilities. After completion of this project, the KKS Harbor will be available as a commercial port, facilitating the movement of cargo between southern India and Sri Lanka.
In Africa, the Indo-Japanese-proposed Asia-Africa Growth Corridor holds promise for collaborative progress and benefits. In South Asia, the decision to jointly develop the East Container Terminal of the Port of Colombo is a vital step in that direction.
Vision to Link Indo-Pacific with Africa and Beyond
The potential for New Delhi and Tokyo to establish a stronger collective footprint in South Asia and Africa is huge. And it falls in line with the vision to create a free and open Indo-Pacific region linking the African continent with India and countries in South, Southeast Asia, and Oceania via sea corridors.
Aimed largely to propel growth and investment, the infrastructure projects are slated to build institutional, industrial, and transport corridors, which shall be a boon for better integration of Asian and African economies in the long term.
Japan's expertise in providing quality infrastructure and state-of-the-art technology will be a clincher in this case. It is well matched by India's long experience of working inside Sri Lanka.
Although the Japan-India-Sri Lanka trilateral is still at a nascent stage, the recent developments echo a realization by Tokyo and New Delhi of the need to propel Colombo forward as an important partner in the regional maritime paradigm.
These initiatives are just the beginning of newer maritime frameworks that are likely to emerge in the Indo-Pacific, where players like Japan and India find strategic reason to have each other's back regionally.
Author: Monika Chansoria